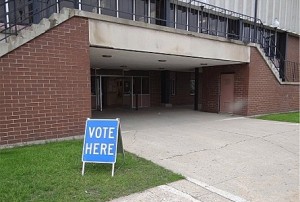 Jamestown  (CSi)  Voters for the November 3, 2020 General Election, have several options available to cast their ballots.
Prior to the June 2020 primary election, those who marked on the application that you wanted to receive an absentee (mail) ballot for the General Election will receive a ballot., with the information already in their system.
Absentee ballots to those who have requested them will be mailed on September 24th, 2020.  Send the ballot by mail on or before November 2nd, 2020.  Absentee ballots will begin to be processed November 2nd but results and tabulation will not occur until November 3rd, 2020.
Instead of mailing the ballot to the courthouse, voters have the option to bring the ballot to the Stutsman County Courthouse drop box, located inside the main doors, week days from 8-a.m., to 5-p.m.
Another drop box will be located at the Law Enforcement Center, available to November 2 at 5-p.m.
Early Voting at the Courthouse begins weekdays October 19th and running through October 30th. Doors are open from 8:00 AM – 5:00 PM, including over the Noon hour. Masks are not required but are strongly encouraged in order to keep both the public and our election workers safe.
On election day, November 3, the County-wide Vote Center Precinct, held at the Jamestown Civic Center, will be open from 7:00 AM – 7:00 PM. Keep in mind that with the ongoing pandemic certain procedures have changed and will most likely increase wait times and lines. Masks are not required, but are encouraged for the safety of the public as well as our election workers.
More voting information on the Stutsman County web site. Click here.