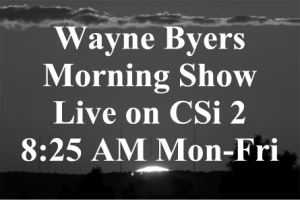 CSi Weather…
REST OF TODAY…Mostly sunny. Highs in the 60s. South winds 5 to 10 mph increasing to around 15 mph in the afternoon.
.TONIGHT…Partly cloudy. Lows in the mid 40s. South winds 5 to 10 mph.
.SATURDAY…Mostly sunny. Haze. Highs in the lower 70s. Southeast
winds 5 to 15 mph.
.SATURDAY NIGHT…Increasing clouds. Lows in the upper 50s.
Southeast winds around 15 mph.
.SUNDAY…Mostly cloudy with a 20 percent chance of showers and
thunderstorms in the morning, then sunny in the afternoon. Highs
around 80. Southwest winds 10 to 15 mph.
.SUNDAY NIGHT…Clear. Lows in the mid 50s.
.MONDAY…Sunny. Highs in the upper 70s.
.MONDAY NIGHT…Clear. Lows around 50.
.TUESDAY…Sunny. Highs around 80.
.TUESDAY NIGHT…Mostly clear. A 20 percent chance of rain
showers after midnight. Lows in the mid 50s.
.WEDNESDAY…Mostly sunny. Highs in the mid 70s.
.WEDNESDAY NIGHT…Partly cloudy. Lows in the upper 40s.
.THURSDAY…Mostly sunny. Highs in the mid 70s.
Expect breezy/windy conditions on Sunday. Sustained winds expected to be in the 15-25 range.
With respect to smoke, hazy skies continuing across the entire area with the
likely thickest haze on Saturday.
A slight chance of showers Tuesday night and early Wednesday. Warmer temps on Mon/Tue in the 70s and 80s will also see a slight cooldown behind the trough on Wednesday/Thursday, but still warm in the 70s.
From the 125th Anniversary Calendar of Jamestown History. 
This Day In History, Sept 18, 1918 – Early morning fire destroys Old South Side School
Photo from Digital Horizons, Life on the Northern Plains in this story at CSiNewsNow.com
Valley City  (CSi)  On Thursday afternoon, the Boil Water Order, was lifted in Valley City.
The boil water advisory is now cancelled and is no longer necessary
After sampling and testing of the water from multiple areas throughout town, no contamination was found.
The precautionary boil water advisory was issued on Tuesday this week  stemming from a drop in water pressure when multiple water main breaks were reported in Valley City.
Jamestown  (CSi)  Stutsman County Auditor/COO Nicole Meland has resigned from her position, at a Special County Commission meeting, held Friday morning, September 18.
Her resignation is effective, October 2, 2020.
The Commissioners voted unanimously to accept her resignation, and establish a  Committee Formation for Replacement/Work Distribution of the Auditor/COO position.
The original meeting agenda was to discuss a proposed employment contract, between the county and Meland, but was revised early Friday morning, indicated in an E-Mail.
Meland requested that the County Commission consider an employment agreement with her, having been offered another position, outside of county government.
Previously…
Jamestown  (CSi)  The Stutsman County Commission meets in Special Session today, to accept the Stutsman County Auditor/COO Nicole Meland's Resignation.
Also under discussion will be a Committee Formation for Replacement/Work Distribution of the Auditor/COO.
This week, Meland requested that the County Commission consider an employment agreement with her, having been offered another position, outside of  county government.
Commissioners decided to research the issue, before approving the agreement.
North Dakota health officials reported five more deaths related to COVID-19 on Thursday, bringing to 10 the number of people who died from coronavirus in the past two days. Seven of the deaths in the past two days have been in Burleigh County, which tallied four deaths on Thursday. Health officials said the other death reported Thursday was in Ward County. North Dakota on Thursday reported 394 positive cases of COVID-19, led by Burleigh County with 74The number of active cases in the state increased by 185, to a record 2,713. The number of hospitalizations increased by seven, to 69.
NDDoH
COVID-19 Stats
Thurs. Sept 17, 2020
Posted 11-a.m.
Barnes
New Positives 9
Total Positives  206
Active Cases 55
Recovered 116
Stutsman
New Positives 2
Total Positives 469
Active Cases 110
Recovered 137
COVID-19 Test Results
The results listed are from the previous day. Additional data can be found on the NDDoH website.
BY THE NUMBERS
6,764 – Total Tests from Yesterday*
559,923 – Total tests completed since pandemic began
394 – Positive Individuals from Yesterday*****
16,723 – Total positive individuals since pandemic began
6.11% – Daily Positivity Rate**
2,713 – Total Active Cases
+185 Individuals from yesterday
200 – Individuals Recovered from Yesterday (160 with a recovery date of yesterday****)
13,828 – Total recovered since pandemic began
69 – Currently Hospitalized
+7 – Individuals from yesterday

5 – New Deaths*** (182 total deaths since the pandemic began)

INDIVIDUALS WHO DIED WITH COVID-19
Woman in her 90s from Ward County with underlying health conditions.
Man in his 80s from Burleigh County with underlying health conditions.
Woman in her 80s from Burleigh County with underlying health conditions.
Man in his 70s from Burleigh County with underlying health conditions.
Woman in her 90s from Burleigh County with underlying health conditions.

COUNTIES WITH NEW POSITIVE CASES REPORTED THURS DAY
Adams County – 2
Barnes County – 9
Benson County – 8
Billings County – 1
Bottineau County – 1
Bowman County – 1
Burke County – 1
Burleigh County – 74
Cass County – 51
Cavalier County – 1
Dickey County – 1
Dunn County – 1
Emmons County – 18
Grand Forks County – 18
Griggs County – 2
Hettinger County – 1
Kidder County – 1
McHenry County – 1
McIntosh County – 2
McKenzie County – 2
McLean County – 4
Mercer County – 4
Morton County – 32
Mountrail County – 6
Pembina County – 2
Ramsey County – 4
Ransom County – 5
Renville County – 4
Richland County – 10
Rolette County – 3
Sargent County – 4
Sioux County – 1
Stark County – 64
Steele County – 1
Stutsman County – 2
Traill County – 2
Ward County – 33
Williams County – 17
* Note that this does not include individuals from out of state and has been updated to reflect the most recent information discovered after cases were investigated.
**Individuals who tested positive divided by the total number of people tested who have not previously tested positive (susceptible encounters).
*** Number of individuals who tested positive and died from any cause while infected with COVID-19.
**** The actual date individuals are officially out of isolation and no longer contagious.
******Totals may be adjusted as individuals are found to live out of state, in another county, or as other information is found during investigation.
For descriptions of these categories, visit the NDDoH dashboard.
For the most updated and timely information and updates related to COVID-19, visit the NDDoH website at www.health.nd.gov/coronavirus, follow on Facebook, Twitter and Instagram and visit the CDC website at www.cdc.gov/coronavirus.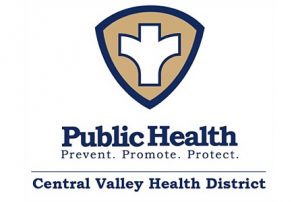 Jamestown  (CVHD)   Central Valley Health District will  hold weekly testing event in Jamestown.  The testing will occur on Friday's from 10 to Noon at the Jamestown Civic Center.
This event is open to anyone needing testing especially those with symptoms or who are close contacts.   There will be a total of 300 tests available and it is first come first serve.
"We will no longer be offering large-scale testing events and will be moving towards smaller weekly events to ensure availability of testing for those who are close contact or symptomatic," says Robin Iszler, Unit Administrator at Central Valley Health District.
Appointments are not required but those who wish to receive a test are required to complete the online screening questionnaire in advance, which can be found here: https://testreg.nd.gov/.  Completing the online screening questionnaire does not guarantee you a test.
Additional details:
There is no cost for the test and health insurance is not processed.
Proof of residency will not be required.
The testing process itself takes approximately 15 minutes. Wait time in line may be longer.
Those with a positive result will be notified by phone within 24 – 72 hours.
Those with a negative result will be notified by the state notification system within 5 – 7 days.
Testing will be conducted using oral swabs. Antibody testing will not be conducted at this event.
Drive-up testing only. Stay in your vehicle to be tested.
Location of event is subject to change. Follow Central Valley Health on Facebook for event updates.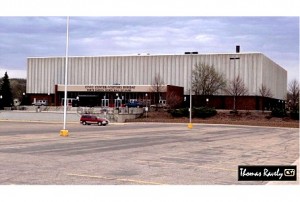 Jamestown  (CSi) The City of Jamestown reminds motorists that on Friday's, 2nd St NE, the street just south of the Civic Center along the railroad tracks and from 2nd Ave to 5th Ave NE, will be closed to thru traffic, as it will be used for Covid-19 testing traffic, waiting to be tested at the Civic center parking lot.
This will continue EVERY FRIDAY from 8AM-1PM now through December 18, 2020.
These streets will be open on Friday, October 9, 2020.
Motorists should use extreme caution in this area.
Questions regarding testing; please contact Central Valley Health at 252-8130.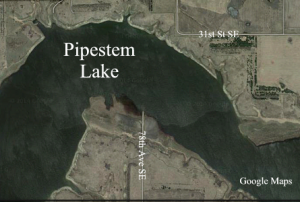 Jamestown  (USACE)  U.S. Army Corps of Engineers. Pipestem Dam Manager, James Dixon says, Pipestem Reservoir's water level has gone down, about a half foot over the last week enabling closing off releases at Pipestem Dam for the periodic inspection, this week.
Meanwhile, Releases of  40 cfs are continuing from Jamestown Dam with lesser flows on the James River.
The river level Wednesday  September 16, 2020, was at 3.35 feet, down from 3.75 a week earlier.
Jamestown  (NDFU)  N­D Farmers Union announced that it will break ground this Friday Sept. 18 at 1pm, on a new youth camp facility on 19 acres of land at the Jamestown Reservoir.
NDFU President Mark Watne, says, "The location and topography are perfect for what we need to have a presence in the eastern part of the state for our youth camping program."
The organization currently owns a youth camp in western North Dakota on the Heart Butte Reservoir (Lake Tschida) near Glen Ullin. Watne adds, "We aren't able to accommodate all of the youth at Heart Butte, so we've been forced to rent various camp facilities over the years, but that will change with this new site."
In a normal year, more than 1,200 kids attend Farmers Union Camp from June to August.
Bri Sorensen, NDFU education director, points out,  "Kids in grades 3-6 and 7-12 attend three- and four-day camps, where they experience everything you'd expect at summer camp – outdoor fun in the sun and water, games, sports, dress-up nights, singing around the campfire and more.  But they also gain valuable leadership and team building skills, study a specific topic such as this year's 'cultures around the world,' and learn how cooperatives operate and function."
The camp could potentially be operational by next summer, Sorensen said. Local contractors will be building a state-of-the-art lodge with an indoor gymnasium, STEM classroom, game room and co-op store, in addition to a dormitory building, storage garage, outdoor basketball and volleyball courts, softball field and other features.
Sorenson says, "Farmers Union Camp has a rich history in our state.Sorensen. From 1937 when we held our first camp on the shores of Spiritwood Lake to now, 83 years later, we've had thousands of North Dakotans who have been to Farmers Union Camp. We're hoping some will want to partner on specific elements of this facility, in terms of naming rights and donations, to give the next generation of campers an unforgettable experience."
Valley City  (VCPD)  The Valley City Police Department is urging all residents to inspect their homes and businesses this fall to ensure that they have the house number of the address displayed.
The news release states;
"All first responder agencies rely on these numbers to ensure they arrive quickly at the address which called," the VCPD states. "In some cases, there may be a delay in response because a house number wasn't attached to the front of the house, wasn't visible due to dark or somehow blocked by bushes or vehicles.
Some suggestions offered by the International Building Code:
The house number should be visible from the road or street in front of the property. As such, the house number sign should be placed on the side of the house that faces the road. If the house is too far from the road, the house number should be displayed on the mailbox. If your mailbox isn't in front of your house or near your driveway, post a house number sign in your
yard.
The house number, whether displayed on the house or mailbox should be unobstructed by objects such as tree limbs, bushes, debris, or decorations. A house number sign should be placed in close proximity to the porch light so it can be seen at night. When that isn't possible, invest in reflective house address signs.
The color of the numbers should be in sharp contrast to their background. House numbers should be big and bold. According to the International Building Code each number must be a minimum of 4 inches in height with a minimum stroke width of 0.5 inches
Your address number can be the difference between life and death," the VCPD stated. "House numbers can greatly assist fire fighters or paramedics in arriving on time in times of emergency. Fires, crimes, or accidents in your house or the roads outside will all require the speedy arrival of emergency workers.
If you have any questions about which products work best please contact your local hardware store.
Jamestown  (CSi) Unite to Silence the Stigma will be holding a walk on Sunday September 20 at Nickeus Park in Jamestown.   On a recent Wayne Byers Show on CSi Cable 2, Monte Rodacker of Jamestown said the walk begins at 2 pm and goes until about 4.  First Link will be providing a speaker.  Light refreshments, will be available, and a free will offering will be accepted to support suicide prevention and awareness.
Monte says everyone in the community is welcome to the event and the walk.
The walk route is from Nickeus Park to First Avenue, to Second Street, then west to Second Avenue, north to Eighth, and back to the park.
Suicide is the 10th leading cause of death in the U.S. On average, there are 132 suicides per day.
When someone you know or love takes their life, it's easy to feel alone, and those attending the event are welcome to submit name(s) of those the lost to suicide, to be read during the ceremonies, to provide support, while sharing in fellowship, while observing social distancing.  Bring lawn chairs if you would like.
The First Link suicide support line is 1-877-273-TALK(8255)
Jamestown  (CSi)  A Frontier Village Horse Benefit will be held on September 19, starting at 7-p.m., at the All Vets Club in Jamestown.
Tickets are $10 each, and Karen George says the benefits go toward funding the Frontier Village horse operation.
Lunch will be offered, and there will be a silent auction with music by EXIT 262.
Jamestown  (CSi)  Freedom Resource Center for Independent Living will have information in a virtual format, on the topic:  Voting: It's Your Right, on October 5 from 11-a.m., to 12-noon.
The presentation will be available on Zoom, and to receive your call-in information, contact Beth in Jamestown at 701-252-4693, of E-Mail, bethnd@freedomrc.org.
The presentation will include:
Adaptations for people with disabilities
What do you need for a current ID.
How to get a mail-in ballot
Express Vote Presentation
30 Nights of Praise"
Jamestown  (CSi)  Every evening in the month of September local area Christian musicians are invited to come and share their praises of God with the city of Jamestown at 509 1st Ave. South, between the Verizon building and the Knights of Columbus Hall.
Organizers ask those interested to please consider offering their time and talent to sing and lead others in some of your favorite praise and worship songs. Start time is around 7pm or what works best for your schedule.
This is an informal outdoor gathering (bring your lawn chair) every evening the month of September. The public is invited to stop by and join in for prayer and praise.
Reserve your chosen September date to offer your hour  and leadership of worship by contacting:
Debbie at Maranatha Church Builders, at 701-252-4058.
FARGO, N.D. (AP) — Police are investigating after a man was shot and wounded at an apartment complex in Fargo. Officers responded to the shooting about 9 p.m. Thursday after getting multiple calls from residents who heard gunshots and saw some people running from the area. Police say the victim was taken to the hospital for treatment of injuries that don't seem to be life threatening. Shell casings were found at the scene and a glass entrance door to an apartment building was shattered. Police have not made any arrests although there are people of interest being sought.
FARGO, N.D. (AP) — A man accused of holding a loaded gun to the face of Fargo police officer has been charged in federal court. Authorities say 38-year-old Shawn Larkin, of Fargo, was pulled over on an outstanding warrant shortly after 1 a.m. on Sept. 9. Larkin told police he wanted to walk to his apartment first and an altercation ensued. The suspect allegedly pointed a loaded .40 caliber semi-automatic handgun at the officer before the gun was confiscated. Larkin is charged with possession of a firearm and ammunition by a convicted felon. He is being held in jail and faces a Sept. 28 detention hearing.
MINOT, N.D. (AP) — A drug task force says it's taken more than 5,000 fentanyl pills off the streets in the largest seizure of its type in the Minot area. The Ward County Narcotics Task Force says the fentanyl has a street value of $350,000. A 25-year-old Minot man has been arrested in the case. Drug agents say there have been many overdoses and some deaths in the Minot area that are linked directly to fentanyl. They say opiate users purchase drugs under the false pretense that they are buying heroin or oxycodone. But, fentanyl can be 50 times more potent than heroin.
OMAHA, Neb. (AP) — A new monthly survey of bankers shows the economy making some improvements but remaining weak in rural parts of 10 Plains and Western states. The Rural Mainstreet Survey's overall index remained negative at 46.9 in September, even though it improved from August's 44.7 and marked continued improvement since March, when the index bottomed out at 35.5 as the coronavirus pandemic emerged. Any score below 50 suggests a shrinking economy, while a score above 50 suggests a growing economy. Bankers from Colorado, Illinois, Iowa, Kansas, Minnesota, Missouri, Nebraska, North Dakota, South Dakota and Wyoming were surveyed.
In  sports…
Thursday High School Volleyball..
At Fargo
Fargo Davies DEF Valley 25-11, 25-13, 25-17
Thursday
Boy's Tennis…
Grand Forks Central 9 Valley City 0
Jamestown 7 Bismarck high 2
UJ Women's Soccer
Jamestown 2 Midland 1
Two second-half goals proved to be the margin of victory for the University of Jamestown women's soccer team Thursday night as the Jimmies defeated Midland (Neb.) University 2-1 in the Great Plains Athletic Conference opener for both teams.
Jamestown improved to 3-0-0 this season while the Warriors were playing their first match of 2020.
The visitors claimed the first goal on the scoreboard with a 26th-minute strike by Bailey Locano.
UJ trailed until the 61st minute when Kamryn Fiscus (SO/Yakima, Wash.) notched her first goal of the season off of a pass from Claire Struble (JR/Murrieta, Calif.).
The Jimmies were only able to put two shots on goal over the next 20 minutes, but had two other chances sail just wide of the net.
Struble provided the heroics for the home team in the 80th minute with her second score of the year to make it 2-1. Both of Struble's goals have been game-winners.
Not satisfied with a one-goal lead, UJ kept up the offensive pressure and managed four shots (two on target) over the final ten minutes.
Midland's last scoring chance came with just over a minute left in the match, but Jimmie keeper Alex Nowka (SO/Anchorage, Alaska) turned the shot aside.
Nowka finished with seven saves while the Warriors' Rachel Thigpen made eight stops.
Shots were 16-12 in favor of Jamestown, as were shots on goal (10-8).
Jamestown hosts Morningside (Iowa) Saturday afternoon at 1 p.m.
Midland 3 Jamestown 2
Despite trailing by a pair of goals with just over 12 minutes remaining, the University of Jamestown men's soccer team showed some resiliency in a 3-2 season-opening loss to Midland (Neb.) University Thursday night at the Jimmie Turf Field.
Midland took a 1-0 lead on Mario Bueso's 21st minute goal. It was the Warriors' fourth shot and third on target against Jimmie goalkeeper Alex Hamer (JR/Solihull, England).
Just under 30 seconds later, the Jimmies had their first scoring chance of the match, but Aaron Pike (JR/Milton Keynes, England)'s shot was saved by Matthew Ricci.
Bueso assisted on Liam Brandso's goal in the 55th minute that extended Midland's lead to 2-0.
A pair of Ruben Zepeda (SR/Puebla, Mexico) shots went wide while an attempt by Pike sailed high in the next eight minutes.
Zepeda got the Jimmies within 2-1 in the 63rd minute, set up by Eric Fairtlough (SR/Varese, Italy), and the home team appeared to have new life.
Tomasso Visconti put the Warriors ahead by two with his 73rd minute tally.
With just under six minutes from time, Max Gross (SO/Boeblingen, Germany) found a cutting Pike near the front of the goal, and Pike put the ball in the back of the net to cut the lead to 3-2.
Neither team had a shot in the final 5:55 and the score ended 3-2.
UJ had a 10-8 edge in shots while Midland had a 7-5 advantage in shots on goal.
Thirty-five total fouls were called and eight yellow cards issued in a physical match. Twenty of the fouls came in the final forty-five minutes.
Jamestown is back in action Saturday hosting Morningside (Iowa) at 3:30 p.m.
Valley City (CSi) The football game between Valley City High School, and Hazen will not be played, because Hazen has moved to distance learning, due to COVID-19 positive cases, concerns.
Next on the Hi-Liners football schedule in Jamestown, on September 25 at Ernie Gates Field . The matchup replaces the previously Jamestown scheduled home game against Williston's football team, quarantined from until Tuesday, September 22, due to discovered COVID-19 cases..
Jamestown  (UJ)  The University of Jamestown has announced that the Saturday September 26, GPAC home football game versus Northwestern College has been postponed.
UJ Athletic Director, Sean Johnson says, "While our Jimmie football team continues to make progress towards a safe return to practice and competition, the September 26th home game against Northwestern College has been postponed and we will work with the GPAC office in an effort to reschedule the game at a later date."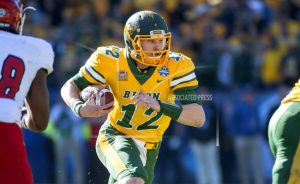 INDIANAPOLIS (AP) — The NCAA Division I Council has proposed a framework to conduct a season in the Football Championship Subdivision, with teams limited to eight regular-season games in the spring and a playoff bracket reduced from 24 to 16 teams. The regular season would span 13 weeks through April 17, followed by playoffs through May 15. Teams can play a maximum of 11 games over the fall and spring, with no more than eight in the spring. If a team plays six games in the fall it can play up to five in the spring within the 13-week regular season.
NBA PLAYOFFS
Heat rally past Celtics for 2-0 lead
LAKE BUENA VISTA, Fla. (AP) — Miami Heat have done it to the Boston Celtics once again in the NBA's Eastern Conference finals.
The Heat blew a sizable lead before closing on a 17-7 run to beat the Celts, 106-101. The strong finish comes two days after Miami erased a 14-point, fourth-quarter deficit to beat the Celtics, 117-114 in overtime.
The rally began after Boston went on a 15-2 spurt and took a 94-89 lead, capped by a 3-pointer from Kemba Walker with 4:25 remaining.
The Heat were down by 17 in the second quarter and trailed by 13 at halftime before outscoring the Celtics, 37-17 in the third period. Miami had been 0-21 in playoff games when trailing by at least that many at intermission.
Goran Dragic scored 25 points for the Heat, who are 10-1 this postseason. Bam Adebayo led a big third-quarter rally to finish with 21.
Walker had 23 points for Boston, which got 21 apiece from Jaylen Brown and Jayson Tatum.
The Heat took a 2-0 series lead for the 11th time in coach Erik Spoelstra's (SPOEHL'-struhz) tenure. They've won all previous 10 instances.
WNBA …
BRADENTON, Fla. (AP) — Rookie of the year Crystal Dangerfield scored 15 of her 17 points in the second half and Minnesota beat Phoenix 80-79 to advance to the semifinals of the WNBA playoffs. Damiris Dantas led Minnesota with 22 points although she missed a pair of free throws with 6.1 seconds left leaving Phoenix with the chance to pull off another last-second victory. With no timeouts left, the Mercury got the ball up the court by Skylar Diggins-Smith's shot was off the mark. Two nights earlier Shey Peddy made a buzzer-beating 3-pointer in an 85-84 win over Washington in a first-round victory.
BRADENTON, Fla. (AP) — DeWanna Bonner scored 17 points with 13 rebounds and the seventh-seeded Connecticut Sun eliminated the third-seeded Los Angeles Sparks 73-59. The Sun, who swept the Sparks in the semifinals last year, will take on top-seeded Las Vegas in the best-of-5 semis beginning Sunday. Alyssa Thomas scored 19 points to lead five Sun players in double figures. The Sun jumped out to a 22-8 lead and led from there after the Sparks shot just 21% in the opening quarter. Candace Parker had 22 points and 14 rebounds for the Sparks, who were without third-leading scorer Nneka Ogwumike, sidelined with a migraine.
NHL-STANLEY CUP PLAYOFFS
Bolts oust Isles to reach final
EDMONTON, Alberta (AP) — The Tampa Bay Lightning are in the Stanley Cup final for the third time in team history and the first time since 2015 following a 2-1 win over the Islanders in overtime.
Anthony Cirelli ended it at 13:18 of the extra session. Cirelli took a shot that hit the goalpost, slid across the goal line and banked off the left leg of netminder Semyon Varlamov (SEHM'-yahn vahr-LAH'-mahv).
Varlamov was otherwise superb, keeping the Isles in the game with 46 saves.
The first two goals came in the first 6 ½ minutes. Devon Toews (deh-VAHN tayvz) gave the Isles a lead that lasted a little more than two minutes, when Victor Hedman tied it up.
Andrei Vasilevskiy (va-sih-LEHV'-skee) stopped 26 shots for the Lightning, who will take on the Dallas Stars.
PGA-US OPEN
Thomas fires Winged Foot-record 65
MAMARONECK, N.Y. (AP) — Winged Foot usually is an untameable beast for golfers at the U.S. Open. That hasn't been the case so far as a handful of golfers went into the clubhouse at 3-under or better in the opening round.
With soft conditions for the start of the major, Justin Thomas shot a 65 for the lowest round ever in a U.S. Open at the Westchester County, New York, course. Thomas finished with a 25-foot birdie putt for one-shot lead over Matthew Wolff Patrick Reed and Thomas Pieters.
Play was suspended by darkness with three players on the course.
Rory McIlroy, Louis Ousthuizen (WUHST'-hy-zehn) and Lee Westwood are two off the pace.
Only two players have finished under par there in five previous Opens at Winged Foot: Fuzzy Zoeller (ZEH'-lur) and Greg Norman in 1984.
Among other notables, Tiger Woods finished with a double-bogey for a 73. PGA champion Collin Morikawa shot 40 on the back nine for a 76. Phil Mickelson opened with two birdies before imploding, carding a 79 that leaves him just one shot out of last place.
MLB..
UNDATED (AP) — The Chicago White Sox have clinched their first postseason berth since 2008.
Eloy (EE'-loy) Jiménez hit a tiebreaking double that capped a two-run rally in the seventh inning of the White Sox's 4-3 win over the Twins. José Abreu (ah-BRAY'-oo) homered and drove in the tying run with an infield single, giving him a major league-leading 51 RBIs.
Byron Buxton homered twice for Minnesota, giving him seven in his last nine games and 12 this season.
Chicago took three of four from Minnesota to open a three-game lead over the second-place Twins in the AL Central. The White Sox are assured of no worse than a wild-card berth.
Elsewhere around the majors:
— The Yankees hit five run home runs in an inning for the first time in their history, doing it in a 10-7 win versus the Blue Jays. Brett Gardner, DJ LeMahieu and Luke Voit homered on consecutive pitches in the fourth inning before Giancarlo Stanton and Gleyber Torres went deep to put the Yanks ahead, 9-2.
— Michael Perez doubled and scored during a two-run seventh inning that pushed the Rays past the Orioles, 3-1 in Game 1 of a douleheader. Tampa Bay starter Blake Snell allowed two hits in 5 1/3 innings, but his only walk came around to score.
— The Rays completed a sweep and clinched a playoff berth with a 10-6 win against Baltimore in Game 2. Willy Adames (ah-DAH'-mehs), Hunter Renfroe and Joey Wendle homered before Tampa Bay put together a four-run fifth inning to take a 10-6 lead.
— Framber Valdez tied a career-high with 11 strikeouts in 6 1/3 solid innings to pitch the Astros to a 2-1 win against the Rangers. Kyle Tucker gave the Astros a 2-0 lead with a two-run homer to right in the second.
— The Indians' eight-game losing streak is over after Jose Ramirez homered twice on his 28th birthday to lead the offense in a 10-3 thumping of the Tigers. Shane Bieber struck out 10 and became the majors' first eight-game winner of the season, blanking Detroit until Willi Castro hit a three-run homer in the eighth to chase the Cleveland ace.
— Anthony Rendon (rehn-DOHN') smacked a two-run homer and Mike Trout collected two RBIs in the Angels' 7-3 victory over the Diamondbacks. David Fletcher and Taylor Ward had three hits apiece for the Angels, who jumped to a 6-0 lead in the third inning of their ninth win in 14 games.
— Corey Seager was 3-for-5 with a homer and Edwin Rios also went deep as the Dodgers battered the Rockies, 9-3. Mookie Betts had an RBI single and scored on a wild pitch a six-run seventh inning that put the NL West leaders ahead, 8-2.
— The Marlins are three games off the NL East lead after Nathan Eovaldi (eh-VAHL'-dee) shut them out over five innings of the Red Sox's 5-3 victory. Rafael Devers (DEH'-vurz) slammed a three-run homer, Kevin Plawecki (plah-WEH'-kee) provided a two-run single and Alex Verdugo (vur-DOO'-goh) had three hits for Boston.
— Brandon Nimmo (NIH'-moh) had a two-RBI tying triple in the sixth inning and hit the go-ahead solo homer in the ninth to lead the Mets to a 10-6 win over the Phillies. Bryce Harper homered twice for the Phils, who led 6-3 before losing for the fifth time in six games.
— Pittsburgh's eight-game losing streak is over after Steven Brault pitched a two-hitter for his first career complete game to lead the Pirates' 5-1 verdict over the Cardinals. Gregory Polanco hit a three-run homer against St. Louis, which dropped to third place in the NL Central and 6 1/2 games behind the division-leading Cubs.
— Wilmer Flores hit a go-ahead, two-run triple in the seventh inning of the Giants' 6-4 win over the Mariners. JP Crawford hit a two-run single in the second following RBI singles by Tim Lopes and Phillip Ervin, but Seattle's bullpen couldn't hold a three-run lead.
MLB-NEWS
Mariners-Padres series moved to San Diego
UNDATED (AP) — The Mariners' upcoming series against the Padres has been relocated to San Diego due to air quality concerns in the Seattle area.
Seattle will be the home team for all three games of the series that begins Friday night.
With the move, the Mariners have three home game remaining on their schedule beginning next Monday against Houston.
Five MLB games have now been moved due to wildfires.
In other MLB news:
— Phillies right-hander Jake Arrieta (ehr-ee-ET'-uh) will not pitch again in the regular season because of a strained right hamstring suffered in his last start against the Mets on Tuesday. Manager Joe Girardi said Arrieta could return to the rotation if the Phillies make the playoffs.
— Mets ace Jacob deGrom is day-to-day after leaving his start Wednesday night after just two innings with a right hamstring spasm. Manager Luis Rojas said deGrom played catch without pain on Thursday.
NFL-BROWNS/BENGALS
Browns give Stefanski first NFL win
CLEVELAND (AP) — The Cleveland Browns have picked up their first win under new coach Kevin Stefanski.
Nick Chubb ran for 124 yards and two touchdowns as the Browns outscored the Bengals, 35-30. Baker Mayfield threw for two touchdowns, including a 43-yard scoring pass to Odell Beckham Jr. in the first half.
Bengals quarterback and No. 1 overall pick Joe Burrow threw three TD passes and showed incredible poise in just his second game. His third scoring strike was a nine-yard to Tyler Boyd with 43 seconds left, getting Cincinnati within five before Cleveland recovered the ensuing onside kick.
NFL-NEWS
Chiefs fan at season opener tests positive for virus
UNDATED (AP) — Health officials are telling 10 fans who attended last week's Kansas City Chiefs game to quarantine after one fan tested positive for COVID-19.
Kansas City health officials announced Thursday that a fan who watched the game from a group's box tested positive the next day. The group was seated in the lower level of the stadium.
In other NFL news:
— The Titans won't have fans at their home opener Sunday against Jacksonville, but that will change in October and increase with each of their next three home games. Nashville Mayor John Cooper announced Thursday the Titans will be able to have up to 10% of capacity at Nissan Stadium, or about 7,000 fans, on Oct. 4 against Pittsburgh.
— The Jets' struggling offense could be without wide receiver Jamison Crowder against the San Francisco 49ers on Sunday. Coach Adam Gase said Crowder would sit out practice today with a hamstring injury, leaving his availability for the game uncertain.
COLLEGE FOOTBALL-NEWS
Pac-12 now eyes fall football season
UNDATED (AP) — The Pac-12 university presidents and chancellors will meet Friday and be presented options for staging a fall football season.
A day after the Big Ten changed course from its decision to postpone fall sports because of the pandemic and set a late October start for football, the Pac-12 appeared headed toward a similar move. However, Commissioner Larry Scott says a vote by the CEO Group is not expected.
The Mountain West is trying to do the same and there even is some movement in the Mid-American Conference toward reconsidering a fall season.
In other college football news:
— Michigan Gov. Gretchen Whitmer's office says her requirement that athletes wear masks applies to Big Ten football in Michigan. However, a face shield will suffice for players and the administration is open to potentially changing the order. Her office said it will talk to the conference about the mandate, which covers organized sports in which athletes cannot keep distance "except for occasional and fleeting moments."
— Saturday's football game between No. 12 North Carolina and Charlotte has been canceled after the 49ers announced that contact tracing had depleted the offensive line.
NCAA-FALL SPORTS
NCAA D1 Council proposes framework for fall sports in spring
INDIANAPOLIS (AP) — National tournaments will have fewer teams and fewer sites for preliminary rounds under the NCAA Division I Council's proposal for fall sports that were pushed to the spring because of the coronavirus pandemic.
The council approved recommendations from the spring sports' competition committees on Wednesday and will forward them to the Division I Board of Governors for approval.
For team sports, the field for national tournaments will be reduced to 75% of the normal number of teams.
TENNIS-NEWS
Fed Cup changes name to honor Billie Jean King
UNDATED (AP) — The Fed Cup is changing its name to honor tennis great Billie Jean King. The Billie Jean King Cup will become the first major global team competition to be named after a woman.
International Tennis Federation President David Haggerty calls the move "long overdue."
The 76-year-old American's lifelong battle for equality and social justice laid the foundation for generations that followed.
In other tennis news:
— The number of fans allowed to attend the upcoming French Open has been reduced to 5,000 per day amid concerns over the coronavirus pandemic. The French Tennis Federation had initially planned for 11,500 spectators spread over three courts for the clay-court major, which starts Sept. 27. That number was reduced following consultation with authorities.
POLE VAULT RECORD
Duplantis breaks Bubka's outdoor world record
ROME (AP) — Swedish pole vaulter Armand Duplantis has broken Sergey Bubka's 26-year-old outdoor world record.
Duplantis cleared 6 meters, 15 centimeters today at a meet in Rome with his second attempt, besting Bubka's mark of 6.14 meters set in July 1994.
In world and national news…
(AP) Confirmed cases of the coronavirus have topped 30 million worldwide, according to a Johns Hopkins University tally. The worldwide count of known COVID-19 infections climbed past 30 million on Thursday, with more than half of them from just three countries: the U.S., India and Brazil, according to the tally kept by Johns Hopkins researchers. The number increased by 10 million in just over a month; global cases passed 20 million on August 12. The United States leads the by-country count with at least 6,675,560 reported cases, followed by India with at least 5,214,677 and Brazil at 4,455, 386, the numbers showed.
MOOSIC, Pa. (AP) — Joe Biden is deriding President Donald Trump for his handling of COVID-19, calling his downplaying of the pandemic "criminal" and his administration "totally irresponsible." Speaking Thursday about Trump's admission that he publicly played down the impact of the virus while aware of its severity, Biden declared: "He knew it and did nothing. It's close to criminal." The pandemic is responsible for the unusual format of the event. It's a drive-in of 35 cars parked outside PNC Field, and audience members are watching Biden onstage as they listen from outside their cars or from radios inside their cars.
MOSINEE, Wis. (AP) — President Donald Trump is stepping up his rhetoric on cultural issues, aiming to boost enthusiasm among rural Wisconsin voters. He held a rally Thursday evening in Mosinee, in central Wisconsin, an area of the state that shifted dramatically toward Republicans in 2016. He called for a statute to ban burning the American flag in protest — a freedom protected by the Supreme Court — and criticized sports players and leagues for allowing demonstrations against racial inequality. Trump is increasingly using his public appearances to elevate cultural issues important to his generally whiter and older base.
SEATTLE (AP) — A U.S. judge blocked controversial Postal Service changes that have slowed mail nationwide, calling them "a politically motivated attack on the efficiency of the Postal Service" before the November election. Judge Stanley Bastian in Yakima, Washington, said Thursday he was issuing a nationwide preliminary injunction sought by 14 states that sued the Trump administration and the U.S. Postal Service. The states challenged the Postal Service's so-called "leave mail behind" policy, where trucks have been leaving postal facilities on time regardless of whether there is more mail to load. They also sought to force the Postal Service to treat election mail as first class mail.
TOKYO (AP) — Global shares are mixed as investor attention shifts again to the uncertainties in global economies amid the coronavirus pandemic. European indexes are lower in early Friday trading. Japan's benchmark finished higher Friday, and shares also rose in China and South Korea. Investors are also awaiting the release of regional Asian economic data slated for next week, including inflation and trade. Analysts say the regional central banks did little on policy changes after the U.S. Federal Reserve sat pat. Signs of a weaker economic recovery and a potential second wave of the virus are weighing on investors.
KABUL, Afghanistan (AP) — The U.S. Embassy in Afghanistan is warning that extremist groups are planning attacks against a variety of targets, but are taking particular aim at women. The warning didn't specify which organizations were plotting the attacks. But it comes as the Taliban and government-appointed negotiators are sitting together for the first time to try to find a peaceful end to decades of relentless war. A Taliban spokesman on Friday denied his group is planning any such attacks. The peace negotiations began last weekend and are in the initial stages, with participants still hammering out the items on the agenda. Washington's peace envoy says spoilers exist on both sides.
TAIPEI, Taiwan (AP) — Taiwan's defense ministry says China flew 18 warplanes including fighter jets near Taiwan in an unusually large show of force as a U.S. envoy held talks with officials on the self-governing island. The trip by Under Secretary of State Keith Krach is the second by a high U.S. official in two months. He held talks Friday with Taiwan's minister of economic affairs and vice premier, and is to have dinner with President Tsai Ing-wen. In response to Krach's visit, China's military conducted combat exercises near the Taiwan Strait, in at least the second round of war games this month aimed at intimidating supporters of the island's independent identity.