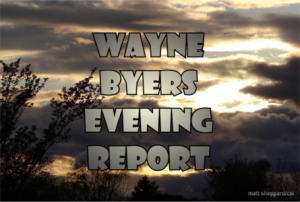 CSi Weather…
.TONIGHT…Partly cloudy. Not as cold. Lows in the lower 30s.  Temperature rising overnight. West winds 10 to 20 mph. West winds 15 to 20 mph.
.WEDNESDAY…Mostly sunny. Highs in the lower 40s. Northwest wind 10 to 15 mph with gusts to around 30 mph.
.WEDNESDAY NIGHT…Mostly cloudy. Lows in the mid 20s. Northwest
winds around 5 mph.
.THURSDAY…Partly sunny. Highs in the upper 30s. West winds
around 5 mph shifting to the southwest in the afternoon.
.THURSDAY NIGHT…Mostly cloudy. Lows in the upper 20s.
.FRIDAY…Mostly sunny. Highs around 40.
.FRIDAY NIGHT…Partly cloudy. Lows in the lower 30s.
.SATURDAY…Mostly sunny. Highs in the mid 40s.
.SATURDAY NIGHT…Mostly clear. Lows in the mid 20s.
.SUNDAY…Mostly sunny. Highs around 40.
.SUNDAY NIGHT…Partly cloudy. Lows in the upper 20s.
.MONDAY…Sunny. Highs in the upper 40s.
Friday night into Saturday, no precipitation expected, but it`ll bring breezy northwest winds and a slight drop in temperatures on Saturday. Temperatures rebound Sunday and into the start of next work week, with forecast highs on Monday in the upper 40s to mid 50s. Not much signal for
any sort of meaningful precipitation in the long term.
BISMARCK, N.D. (AP) — North Dakota has topped more than 200 deaths in October from COVID-19. Health officials reported an additional 15 deaths on Tuesday, bringing the overall statewide death toll from the virus to 476. The sum includes 205 deaths that have occurred so far in October, surpassing the previous monthly high set in September at 123. The deaths included nine women and six men, all in their 60s or older. The North Dakota Department of Health reported 896 new cases on Tuesday, and a daily positivity rate of almost 15%.
NDDoH
COVID-19 Stats
Tues. Oct. 27, 2020
11- am
Barnes
New Positives   6
Total Positives 357
Active Cases 55
Recovered 301
Stutsman
New Positives  13
Total Positives 858
Active Cases  127
Recovered  725
COVID-19 Test Results
The results listed are from the previous day. Additional data can be found on the NDDoH website.
BY THE NUMBERS
6,505 – Total Tests from Yesterday*
829,052 – Total tests completed since the pandemic began
896 – Positive Individuals from Yesterday*****
39,130 – Total positive individuals since the pandemic began
14.82% – Daily Positivity Rate**
6,315 Total Active Cases
-131 Individuals from yesterday
1,005 – Individuals Recovered from Yesterday (683 with a recovery date of yesterday****)
32,339 – Total recovered since the pandemic began
161 – Curren­tly Hospitalized
-12 – Individuals from yesterday
15 – New Deaths*** (476 total deaths since the pandemic began)

INDIVIDUALS WHO DIED WITH COVID-19
To simplify and clarify messaging around deaths, we will no longer reporting underlying health conditions. For more information on the change, please view the October 23 news briefing beginning at 40:48. For more detailed information on deaths, please visit the NDDoH dashboard. 
Woman in her 90s from Burleigh County.
Man in his 60s from Grand Forks County.
Woman in her 90s from Grand Forks County.
Woman in her 80s from McHenry County.
Man in his 70s from Ransom County.
Woman in her 70s from Ward County.
Woman in her 90s from Ward County.
Man in his 80s from Ward County.
Woman in her 80s from Ward County
Woman in her 90s from Ward County.
Man in his 80s from Ward County.
Man in his 70s from Ward County.
Woman in her 70s from Ward County
Man in his 60s from Ward County.
Woman in her 100s from Williams County.

COUNTIES WITH NEW POSITIVE CASES REPORTED TODAY
Adams County – 6
Barnes County – 8
Benson County – 3
Bottineau County – 15
Bowman County – 3
Burke County – 1
Burleigh County – 176
Cass County – 135
Cavalier County – 3
Dickey County – 4
Divide County – 5
Dunn County – 2
Eddy County – 7
Emmons County – 2
Foster County – 3
Golden Valley County – 1
Grand Forks County – 146
Grant County – 3
Griggs County – 5
Hettinger County – 3
Kidder County – 6
LaMoure County – 1
McHenry County – 3
McIntosh County – 1
McKenzie County – 13
McLean County – 16
Mercer County – 15
Morton County – 45
Mountrail County – 5
Nelson County – 3
Oliver County – 1
Pembina County – 6
Pierce County – 4
Ramsey County – 17
Ransom County – 6
Renville County – 3
Richland County – 15
Rolette County – 13
Sargent County – 1
Sheridan County – 1
Sioux County – 4
Stark County – 16
Steele County – 1
Stutsman County – 13
Towner County – 6
Traill County – 7
Walsh County – 28
Ward County – 81
Wells County – 5
Williams County – 29
* Note that this does not include individuals from out of state and has been updated to reflect the most recent information discovered after cases were investigated.
**Individuals who tested positive divided by the total number of people tested who have not previously tested positive (susceptible encounters).
*** Number of individuals who tested positive and died from any cause while infected with COVID-19. There is a lag in the time deaths are reported to the NDDoH.
**** The actual date individuals are officially out of isolation and no longer contagious.
*****Totals may be adjusted as individuals are found to live out of state, in another county, or as other information is found during investigation.
For descriptions of these categories, visit the NDDoH dashboard.
For the most updated and timely information and updates related to COVID-19, visit the NDDoH website at www.health.nd.gov/coronavirus, follow on Facebook, Twitter and Instagram and visit the CDC website at www.cdc.gov/coronavirus.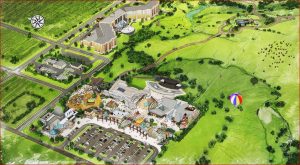 Jamestown (CSi)  The Jamestown Tourism, full board of directors meeting, heard a report, on the Buffalo City Park, feasibility study.
On Tuesday's Wayne Byers Show on CSi Cable 2, Tourism Director, Searle Swedlund said the feasibility study with Apogee Attractions, pointed out that the feasibility study overview indicated that the project is favorable to come to fruition.
Searle and developer Brian Lunde met recently with the North Dakota Investment Board, and tapping into the North Dakota Legacy Fund, for the project.  The legacy fund is geared to promote projects that benefit local communities, and the state of North Dakota.
He added that variables exist for the use of funding.
More studies will be done to address project costs, who will operate the park, and the cost of admission by visitors, and other items to address, along with the estimated annual number of visitors to The Buffalo City Park, now pegged at around 270,000, less than the first estimate of 318,000.  Also to be addressed is the time each visitor will spend at the park, and other economic potential impacts.
As Searle said recently on our show and reported at CSiNewsNow.com that at Frontier Village a study continues with Frontier Village operations, and reviewing the future of buildings, to raze some structures for additional space for future buildings and plans.
Previously reported at CSiNewsNow.com
Also on our show, Searle Swedlund reviewed the plans in progress in the development of the Buffalo City Park, and noted the many features planned for the Park, including a hotel and restaurant in addition to the planned new location of the National Buffalo Museum on the footprint off I-94 on land currently owned by the North Dakota State Hospital, now the buffalo herd's pasture land.  He pointed out the proximity of the Park to the interstate, saying that the location is about three-tenths of a mile off I-94, which would be the closest attraction of its type to an interstate in North Dakota.  The buffalo herd will be a major draw to the Park.
He said the North Dakota Legacy Fund dollars continue to be looked at as the major source of funding, promoting North Dakota as a whole as a continued major visitor attraction, with a good return on state dollars invested in the project.  The  state's investment in the $47 million to $57 million project is estimated to generate annual revenues of $13-million with the annual operating costs of around $10 million.
JSDC has approved, with the City of Jamestown, funding for a market and financial feasibility assessment for Buffalo City Park from Economic Development Funds,  in the amount of $25,000, with the City Share to be $20,000 and paid from the City Sales Tax Fund..  Tourism Director Searle Swedlund said feasibility study  "Builds a case," for the project, and studies traffic counts on I-94. The Park is estimated to draw 300,000 visitors annually.
On the drawing board is the planned Bison Discover Center, The Dakota Corral for children, plus, The Dakota Lands Pavilion, Gondola and Enhanced Dakota Thunder, Buffalo City Amphitheater, Bison Ranch BBQ, Bison Mall, and Tatanka Lodge, estimated to draw at least 300,000 tourists annually to Jamestown from traffic generated off I-94, and regional traffic.
The North American Bison Discovery Center could possibly become an expanded National Buffalo Museum location highlighting the history of the American Bison.
The proposed Buffalo City Park in Jamestown was discussed at a roundtable meeting in Bismarck on July 23, where the tourist attraction presentation was reviewed with state officials, and developers.
At the planning, funding, and  development meeting were Governor Doug Burgum, Lt. Governor Brent Sanford, along with North Dakota Commerce Commissioner, Michelle Kommer, and developers, Brian Lunde, and  Apogee Attractions from  Porter Ranch, California.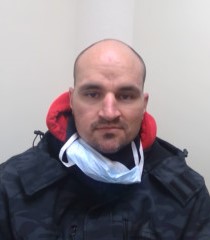 Jamestown  (CSi)  The Jamestown Police Department is warning residents regarding a convicted sex offender relocated within the city of Jamestown.
Travis Lee Wedmore, resides at 438 2nd St. SW #2, Jamestown, ND
He presently has no vehicle.
Wedmore is a 36 year old white male, 6 feet tall, weighing 183 pounds, with hazel eyes and brown hair.
Wedmore has been assigned a high risk assessment by the North Dakota risk level committee of the North Dakota Attorney General's Office.
Offense:  Sexual Assault.  Wedmore admitted to his probation officer that he was having a sexual relationship with a 16 year old girl.
Conviction Date:  May 2005 in Burleigh County District Court.
Disposition: 1 year, 3 months suspended, 2 years supervised probation.
Wedmore is currently on GPS Monitoring.
Wedmore is not wanted by police at this time and has served the sentence imposed by the court.
This notification is meant for public safety and not to increase fear in the community, nor should this information be used to threaten, assault, or intimidate the offender.
Any attempts to harass, intimidate or threaten these offenders, their families, landlords, or employers will be turned over for prosecution.
Printed handouts of the demographics of Wedmore are available at the Jamestown Police Department.
More information on registered sex offenders is available at the North Dakota Attorney General's web site: www.sexoffender.nd.gov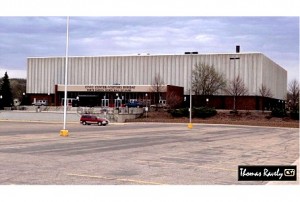 Jamestown  (CVHD)   – Central Valley Health District will be holding a flu vaccination clinic on Thursday, October 29.  The clinic will be held at Civic Center in Jamestown and will be open from 10:00 a.m. to 3:00 p.m. for all ages.
Regular and high dose (65 and older) vaccine will be available.  There will be 200 high dose vaccine available on a first come, first serve basis.  If we run out of the high dose vaccine, you will be given a regular dose of flu vaccine.
The U.S Centers for Disease Control and Prevention recommends that everyone be vaccinated against the flu, especially those at high-risk for complications.  Anyone who wishes to be vaccinated are encouraged to attend the clinic.
All individuals wishing to be vaccinated should wear a short-sleeved shirt and should bring their insurance card for billing purposes.  Most major insurance companies, including Medicare, cover the cost of the flu shot.  Those with Medicare should present their Medicare card.
The general public should enter the Civic Center at the main door and proceed to the arena floor.  Anyone 65 and older, or those with mobility issues, may enter at the north door near the Exchequer Room and proceed to the main area.  Face coverings and social distancing will be required.
Central Valley Health District encourages all people to take precautions to protect themselves from getting the flu this season.  These steps include washing your hands with soap and water for at least 20 seconds, covering your mouth and nose when you cough or sneeze, and staying home from work and school when sick.   For up-to-date information on the vaccination clinic and other local public health happenings, follow Central Valley Health on Facebook or visit our website www.centralvalleyhealth.org.
Valley City  (CSi)  Motorists are alerted that Barnes County 19 will be closed approximately ½ mile north of North Dakota Highway 26 for a culvert installation, with no detour provided. Motorists are asked to seek alternate routes. This closure is expected to last a few days.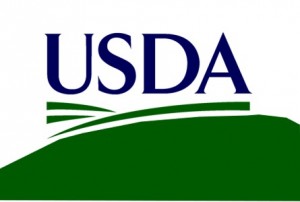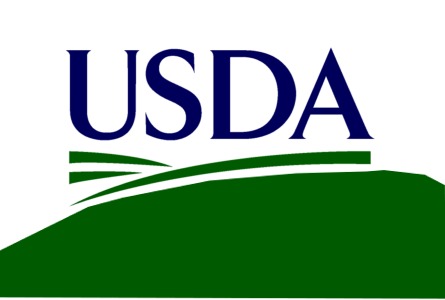 LaMoure  (CSi)  – Senator John Hoeven, chairman of the Senate Agriculture Appropriations Committee, Tuesday announced that the U.S. Department of Agriculture (USDA), through the Office of Rural Development, has awarded three North Dakota cities with water and waste disposal loans and grants:
City of Larimore – $26,366,500 loan for water, sewer and storm sewer upgrades for the city.
City of Plaza – $1,529,000 loan and a $785,000 grant to help finance the construction of a water tower and the replacement of a water main.
City of LaMoure – $653,000 loan to replace the current water tower and resolve inefficient water storage.
In LaMoure, funds will  be used to improve existing water infrastructure.
The USDA reports, "The project will replace the current water tower with a new 300,000-gallon tank to resolve inefficient water storage."
Hoeven adds, "These USDA loans and grants will help address infrastructure needs in these three cities, helping to provide clean water and enhance the well-being of residents."
FARGO, N.D. (AP) — North Dakota and Minnesota residents who have been fighting plans for a Red River diversion channel around the Fargo-Moorhead area have agreed to a settlement with the public group managing the project. The agreement should end a federal lawsuit filed by upstream residents in 2013 and allow the $2.75 billion project to move forward. It was signed Monday by the Metro Flood Diversion Authority and several entities representing people who live south of north-flowing river. The agreement requires the diversion authority to provide compensation and flood prevention to political subdivisions located within Richland County in North Dakota and Wilkin County in Minnesota for potential impacts from the project. In turn, opponents agree to dismiss all challenges to the diversion.
MADISON, Wis. (AP) — With just a week to go until Election Day and 320,000 outstanding absentee ballots in hotly contested battleground Wisconsin, the push is on to get all ballots returned. The U.S. Supreme Court on Monday declined to extend the deadline for mailed-in votes to be received and counted in Wisconsin, meaning all ballots must be received by 8 p.m. on Election Day to be counted. The court refused to extend the counting period by six days, as Democrats had wanted and a lower court judge had agreed to do. With the rules now set, both Republicans and Democrats said Tuesday that they were focused on making sure their voters got their ballots in on time.
In sports…
Oakes Public Schools web site: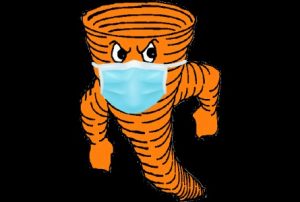 The football playoff game against Langdon scheduled for Saturday, October 31st, has been cancelled due to COVID-19. Unfortunately, this means the end of the Oakes Tornadoes' Football season. We wish Langdon and the remaining teams good luck as they continue on in the playoffs. Congratulations to Tornado Football on another incredible season!
In world and national news…
WASHINGTON (AP) — Joe Biden is telling Americans to "clear the decks for action" on everything from the coronavirus pandemic to the economy if he is elected president. In remarks at Warm Springs, Georgia, Biden went after President Donald Trump and his administration for saying they can't contain the virus, calling it a "capitulation" and "a waving of a white flag" on the virus. Biden said it revealed "the shocking truth of this White House: that they've never really tried" to deal with the pandemic. He says Trump "turned a crisis into a tragedy." Biden warned that "with winter at hand, it's getting worse," noting the surging number of cases across the U.S.
WAUKEGAN, Ill. (AP) — A Black woman injured in a police shooting in suburban Chicago says she begged officers to help her boyfriend, who was also shot and eventually died. Tafara Williams and Marcellis Stinnette, a Black man, were shot last week while in a car in Waukegan, north of Chicago. The officer who shot Stinnette was fired. Williams spoke to reporters Tuesday by Zoom from a hospital bed. Williams says she begged police to rush Stinnette to a hospital. But she says they covered him up with a blanket instead.
PARIS (AP) — French authorities say at least four migrants, including two children, have died when a boat carrying at least 19 migrants capsized off France while trying to cross the English Channel to Britain. Rescue operations are still under way. The regional administration for the Nord region said in a statement that those confirmed dead so far are a 5-year-old and an 8-year-old, and an adult woman and adult man. Such crossings have become increasingly common but deaths are rare. French authorities Tuesday mobilized five ships and a Belgian helicopter nearby after the migrant boat was reported to be in distress off the coast of Dunkirk.
CHESTER, S.C. (AP) — Authorities say a DNA sample that a South Carolina man was required to give after his arrest this year for pointing a gun while drunk has cracked a long-cold murder case. South Carolina law required 65-year-old Charles Ugvine Coleman to give the DNA sample because pointing and presenting a firearm is a felony punishable by at least five years. They say that DNA matched evidence found after Elizabeth Ann Howell Wilson's body was discovered following her rape and murder in 1976. Coleman got probation and a suspended prison sentence on the gun charges in September. Now he could get a life sentence if convicted.
COLUMBIA, Mo. (AP) — More than 21 million voters across the U.S. have already cast ballots in person amid record-breaking early turnout. That option isn't available to everyone. Connecticut, Mississippi, Missouri and New Hampshire are the only states that do not allow all voters to cast their ballot in person before Election Day. That is raising concerns about heavy crowds on Nov. 3 amid a renewed spread of the coronavirus. Some of those states are expanding absentee voting, and advocates hope that will lead to even more expansion of early voting options for future elections.
NEW ORLEANS (AP) — Gulf Coast residents are steeling themselves for yet another hurricane. Zeta emerged from Mexico's Yucatan Peninsula on Tuesday as a tropical storm after making landfall just north of the ancient Mayan city of Tulum. It's predicted to become a hurricane again over the Gulf and make landfall again Wednesday night. A hurricane warning stretches from Morgan City, Louisiana, to the Mississippi-Alabama state line. Zeta is the 27th named storm of a very busy Atlantic hurricane season. And it's expected to be the fifth named storm to hit Louisiana this year. Zeta's top winds were 65 mph Tuesday afternoon. It was centered about 485 miles south of the mouth of the Mississippi River.
WASHINGTON (AP) — A senior Trump administration official says Medicare will cover the yet-to-be approved coronavirus vaccine free for older people under a policy change expected to be announced soon. The coming announcement from the Centers for Medicare and Medicaid Services aims to align the time-consuming process for securing Medicare coverage of a new vaccine, drug or treatment with the rapid campaign to have a virus vaccine ready for initial distribution as early as the end of 2020. It's questionable under normal circumstances if Medicare can pay for a drug that receives emergency use authorization from the Food and Drug Administration. The new policy will try to resolve that. The official spoke Tuesday on condition of anonymity to discuss a pending regulation.