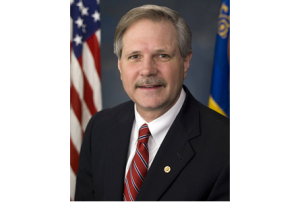 (CSi)  – Senator John Hoeven, chairman of the Senate Agriculture Appropriations Committee, Tuesday announced that the U.S. Department of Agriculture (USDA), through the Office of Rural Development, has awarded three North Dakota cities with water and waste disposal loans and grants:
City of Larimore – $26,366,500 loan for water, sewer and storm sewer upgrades for the city.
City of Plaza – $1,529,000 loan and a $785,000 grant to help finance the construction of a water tower and the replacement of a water main.
City of LaMoure – $653,000 loan to replace the current water tower and resolve inefficient water storage.
In LaMoure, funds will  be used to improve existing water infrastructure.
The USDA reports, "The project will replace the current water tower with a new 300,000-gallon tank to resolve inefficient water storage."
Hoeven adds, "These USDA loans and grants will help address infrastructure needs in these three cities, helping to provide clean water and enhance the well-being of residents."