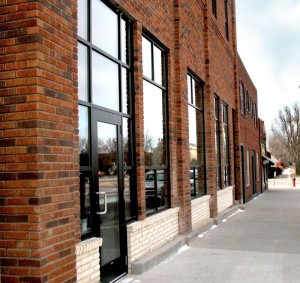 Jamestown  (CSi)  The Jamestown Arts Center announces that Artist in Residence, Linda Roesch, has created SO MUCH artwork during her time in Jamestown, and the new exhibit is a showcase of her great talents. The show opens November 19th and will run through January 23, 2021.
On Thursday's Wayne Byers Show on CSi Cable 2, Arts Center Direcotor, Mindi Schmitz said, the exhibit includes some of her live paintings at Arts Center events. with her view captured around Jamestown, commissioned works, pet portraits, and more. Most pieces are mixed media.
Admission to the gallery is always free. Open hours are weekdays Monday – Friday from 9:00 am – 5:00 pm and Saturdays from 10:00 am – 2:00 pm
Just a reminder masks and social distancing is required for everyone's safety at this time. Thank you for your understanding and cooperation.
Upcoming Art Classes include:
Sourdough Bread Baking with Sue Balcom Saturday: December 12 from 9:00 am – 1:00 pm at The Arts Center.
Learn how to make yummy homemade bread or learn ways to improve your recipe with Sue! At the end of this four-hour class you will take home a freshly baked loaf of sourdough bread, a sourdough starter, and a recipe to create your own bread at home! Registrants need to bring hot pads, a 1.5 qt. covered Pyrex or cast iron Dutch oven, and a mixing bowl to mix the bread.
Masks are required for this class and space is limited to allow for social distance.
Arts After School is happening safely and successfully. The students have been great about washing hands, wearing their masks and social distancing. We do sanitize and use plexiglass dividers for additional protection for our students. Here are upcoming sessions your 3 – 6 grader could attend.
Who Speaks for the Trees? with Mindi and Madison • November 30 – December 11 Explore the wonderful world of the Once-ler and Truffula trees as we dive into Dr. Seuss' "The Lorax"! During this two-week session, students will create whimsical art pieces while also learning about conservation and recycling. Don't skip out on this class because "Unless someone like you cares a whole awful lot, nothing is going to get better. It's not."
Pet Portraits with Linda Roesch • December 14 – 18 Linda is back with another exciting class! She will teach the students how to let loose and add exciting colors to make your wonderful pets pop out of the canvas! These portraits would be perfect as holiday gifts so don't miss out on this fun class!
More details and registration is online at: www.jamestownarts.com
Mindi pointed out that the pandemic has given The Arts Center the opportunity to creatively change some of their signature Arts Center programs to safely enjoy all that culture and the arts have to offer. In association new exhibition openings, and will be offering an "exclusive" wine and cheese tasting for up to 25 participants aptly named Perfectly Paired, because what's better than curated wine and cheese parings coupled with art. Sommelier Karla Sandness will be choosing each exhibition's pairings. To be sure, the wine and cheeses will delight your palate.
Perfectly Paired: January 7, January 28, March 11 and April 22 at 7:00 pm in The Arts Center gallery. Call soon to reserve your spot as we are space is limited. Tickets are $25. To sign up for participation give the office a call at 701-251-2496.