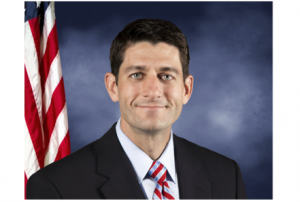 NORFOLK, Va. (AP) — Republican presidential candidate Mitt Romney has selected Wisconsin Rep. Paul Ryan to be his running mate  The candidate made his announcement to supporters via a phone app, saying — quote — "Mitt's Choice for VP is Paul Ryan." The GOP ticket was set to appear together at 9 A.M. Eastern in Norfolk, Va. Romney and Ryan are kicking off a four-day bus tour that will take them to as many states. At 42, Ryan is a generation younger than the 65-year-old Romney
Biography & photo of Congressman Paul Ryan from http://paulryan.house.gov/biography/
Born and raised in the community of Janesville, Paul Ryan is a fifth-generation Wisconsin native. Currently serving his 7th term as a Member of Congress, Paul works to address the many important issues affecting Wisconsin residents and serve as an effective advocate for the 1st Congressional District.
He is the Chairman of the House Budget Committee, where he works to bring fiscal discipline and accountability to the federal government. He is a senior member of the House Ways and Means Committee, which has jurisdiction over tax policy, Social Security, health care and trade laws.
Paul has put forward a specific plan to tackle our looming fiscal crisis, driven by the explosion of entitlement spending. "The Path to Prosperity" helps spur job creation today, stops spending money the government doesn't have, and lifts the crushing burden of debt. This plan puts the budget on the path to balance and the economy on the path to prosperity.
Paul is a graduate of Joseph A. Craig High School in Janesville and earned a degree in economics and political science from Miami University in Ohio.
Paul and his wife Janna live in Janesville with their children, daughter Liza and sons Charlie and Sam. The youngest of four children, Paul is the son of Paul Sr. (deceased) and Betty Ryan. He is a member of St. John Vianney's Parish.
photo from