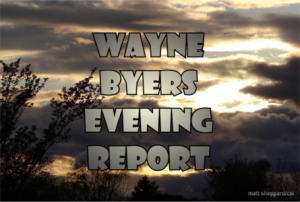 CSi Weather…
…WINTER WEATHER ADVISORY IN EFFECT FROM 3 AM THURSDAY TO 9 AM CST FRIDAY…
* WHAT…Snow and gusty winds expected. Total snow accumulations of up to two inches. Winds gusting as high as 55 mph creating areas of blowing snow.
* WHERE…Turtle Mountains south through the James River Valley. Portions of northeast and southeast North Dakota.
* WHEN…From 3 AM Thursday to 9 AM CST Friday.
* IMPACTS…Plan on hazardous travel conditions. Areas of blowing
snow could significantly reduce visibility at times. Strong
winds will make travel hazardous, especially for high profile
vehicles.
PRECAUTIONARY/PREPAREDNESS ACTIONS…
Slow down and use caution while traveling.
The latest road conditions for the state you are calling from can
be obtained by calling 5 1 1.
Forecast…
.TONIGHT…Mostly cloudy. Rain likely in the evening, then chance
of snow after midnight. Lows in the upper 20s. West winds 15 to
25 mph. Gusts up to 45 mph after midnight. Chance of
precipitation 70 percent.
THURSDAY…Mostly cloudy. Chance of snow in the morning, then
snow likely in the afternoon. Windy, colder. Snow accumulation up
to 1 inch. Highs in the lower 30s. Northwest winds 25 to 35 mph
with gusts to around 60 mph. Chance of snow 60 percent.
.THURSDAY NIGHT…Mostly cloudy with a 30 percent chance of snow in the Jamestown area, 50 percent in the Valley City area. Windy. Lows 15 to 20.
FRIDAY…Cloudy. A 20 percent chance of snow in the morning. Windy. Highs in the mid 20s.
.FRIDAY NIGHT…Mostly cloudy. Lows 10 to 15.
.SATURDAY…Mostly cloudy. Highs in the mid 20s.
.SATURDAY NIGHT…Mostly cloudy. Lows 15 to 20.
.SUNDAY…Partly sunny. Highs around 30.
.SUNDAY NIGHT…Mostly cloudy. Lows 10 to 15.
.MARTIN LUTHER KING JR DAY…Partly sunny. Highs in the mid 20s.
A Cold front quickly swings into western North Dakota around sunset, on Wednesday and pushes east across the area.
Stronger winds continue through the day on Thursday, and even into Thursday night as another push of colder air slides through the area.
As for precipitation, chances remain over the area Wednesday into
Thursday. Models continue to be a bit meager with amounts of
precipitation, but some inconsistencies remain.
Any snow with this system will have a significant impact on visibility.
Gusty winds continue into Friday, primarily over eastern portions
of the area before gradually subsiding as warmer air works into
the system.
Going into the weekend, quiet weather is expected with temperatures a bit above average.
NDDoH
COVID 19 Stats
Wed. Jan 13,  2021
11-a.m.
Barnes County
New Positives:  0
Total Positives: 1272
Active:  18
Recovered:  1218
Stutsman County
Antigen tests (BinaxNOW, etc.) were added to the website beginning Dec. 9.
NEW DEATHS 1
Woman in her 60s
TOTAL DEATHS 72
New Positives:  6
Total Positives:  3199
Active:  45
Recovered:  3082
More updates anticipated from NDoH
COVID-19 Test Results 
The results listed are from the previous day. Additional data can be found on the NDDoH website.
BY THE NUMBERS
7,880 – Total Tests from yesterday*
1,425,429 – Total tests completed since the pandemic began
227 – Positive Individuals from Yesterday*****
162 – PCR Tests | 65 – Antigen Tests
95,135 – Total positive individuals since the pandemic began
3.33% – Daily Positivity Rate**
1,749 – Total Active Cases
-14 Individuals from yesterday.  
172 – with a recovery date of yesterday****
92,029 – Total recovered since the pandemic began
72 – Currently Hospitalized
+2 – Individuals from yesterday.
2 – New Deaths*** (1,357 total deaths since the pandemic began)
INDIVIDUALS WHO DIED WITH COVID-19
Woman in her 50s from Rolette County.
Woman in her 60s from Stutsman County.
COUNTIES WITH NEW POSITIVE CASES REPORTED WEDNESDAY
Adams County – 4
Benson County – 1
Bottineau County – 1
Burleigh County – 26
Cass County – 42
Dickey County – 2
Emmons County – 1
Foster County – 1
Grand Forks County – 13
Griggs County – 1
Hettinger County – 1
McHenry County – 1
McIntosh County – 1
McKenzie County – 4
Mercer County – 2
Morton County – 15
Mountrail County – 3
Nelson County – 2
Pembina County – 3
Ramsey County – 5
Ransom County – 4
Richland County – 1
Rolette County – 22
Stark County – 11
Stutsman County – 6
Traill County – 4
Walsh County – 5
Ward County – 29
Wells County – 2
Williams County – 14
* Note that this includes PCR and antigen; it does not include individuals from out of state.
**Individuals (PCR or antigen) who tested positive divided by the total number of people tested who have not previously tested positive (susceptible encounters).
*** Number of individuals who tested positive with a PCR or antigen test and died from any cause while infected with COVID-19. Please remember that deaths are reported as they're reported to us by the facility or through the official death record (up to 10-day delay).

**** The actual date individuals are officially out of isolation and no longer contagious.

*****Daily positive numbers include people who tested with a PCR or antigen test. Totals may be adjusted as individuals are found to live out of state, in another county, or as other information is found during investigation.
For descriptions of these categories, visit the NDDoH dashboard.
For the most updated and timely information and updates related to COVID-19, visit the NDDoH website at www.health.nd.gov/coronavirus, follow on Facebook, Twitter and Instagram and visit the CDC website at www.cdc.gov/coronavirus.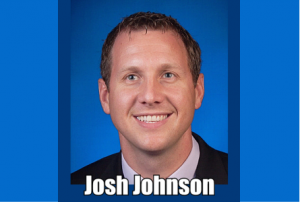 Valley City  (VCPS)  Valley City Public School Superintendent Josh Johnson has updated the COVID-19 impact on the school district, and passes along the school district's policy concerning, inclement weather school closing earlier dismissals.
The news release from Valley City Public School Superintendent Josh Johnson:
"We are currently experiencing the lowest impact of COVID-19 (positive cases and close contacts) in our district since the beginning of the school year. On January, 12th we reported no positive cases and very few students in quarantine as close contacts. While we are hopeful that this trend will continue, the reality is North Dakota will 'likely' see another increase of COVID-19. We need your continued support and involvement with the implementation of mitigation strategies within our school district and believe that our District COVID-19 Plan has been successful because of the coordinated effort between students, staff, and our parents/guardians. Please continue to reduce the risks for further impacts of COVID-19 at Valley City Public Schools by wearing your Face Mask, practicing Hand Hygiene, and staying at home if you are Sick. #StartStrongFinishStrongerVC
We have had an unbelievably 'mild' winter and hope that it will continue for the rest of the school year. VCPS has prepared for inclement weather and would like to remind parents/guardians to review our winter weather plan.  If we need to close our schools due to weather, we will follow this district plan for making up the lost hours/days (1 school day = 7 hours):
+ Up to 7 hours (no make-up day)
+ 7-14 hours (make-up day on May 28th)
+ 14-21 hours (make-up day on March 19th)
+ Above 21 hours will consider virtual learning days (to be determined)
We are closely following a weather system forecast to impact our area on Thursday afternoon thru Friday morning. Please be alert to any announcements that will be made using our communication systems (phone, email, local media, and social media).
There will be No School for students on Monday, January 18, 2021 (Martin Luther King Jr. Day). All employees of our school district will be participating in training on this day focused on Diversity, Equity, and Inclusion. For your information, there is an agenda of our in-service for this day attached below.
This Friday, we mark the end of the first semester of the school year. A huge Hi-Liner "Shout-Out" to all of you for helping Valley City Public Schools provide in-person education for all 83 school days this year!!! We have 87 days remaining this school year….#StartStrongFinishStrongerVC"
Josh Johnson
Superintendent
Valley City Public Schools
(701) 845-0483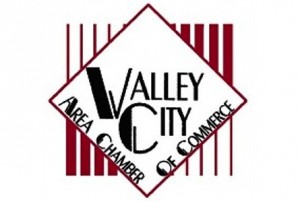 Valley City  (Chamber)  The Valley City Area Chamber of Commerce has announced the "For the Love of Local, an initiative to support local businesses while benefiting residents the the Valley City area.
The news release from the Valley City Area Chamber of Commerce States:
"The Valley City Area Chamber of Commerce, in partnership with the City of Valley City, is hosting "For the Love of Local". "For the Love of Local" is an initiative created with the intention of supporting local businesses in a way that also benefits the people of Valley City and surrounding areas. During this event, between February 6th, 2021 and April 30th, 2021, while supplies last. You will be able to purchase Chamber Bucks – and for every dollar you spend on Chamber Bucks you'll be given a bonus of 25% in addition to the amount you purchase. Chamber Bucks can be used just like a check at all local businesses* from February 6th to April 30th and at all Chamber Businesses during and continuing after this period. If you use your Bucks before April 30th, you can receive special offers at participating businesses as listed on the Valley City Chamber of Commerce website. This listing of participating businesses will be live January 18th.
Chamber Bucks can be purchased at the front desk of the Valley City Chamber of Commerce, located inside the Rosebud Center. The minimum purchase is $50 and the maximum is $500 per person. The 25% bonus means that for $100 of Chamber Bucks purchased you receive an additional $25, totaling in $125 – this is free bonus money that you can spend at local businesses! This initiative has been created with the intent of bolstering the local economy to keep our community strong- the Valley City Chamber of Commerce website has more details about terms, conditions, and special offers regarding the use of Chamber Bucks.
Chamber Executive Director Kay Vinje said this program is going to help boost our economy and give our community strength to be the best it can be. The Valley City Chamber of Commerce appreciates your loyalty and participation in Chamber programs. Thank you for supporting our local business community, we hope to see you spending your Chamber Bucks soon!"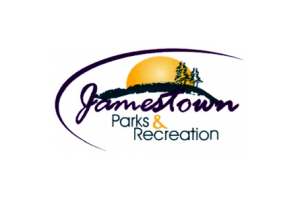 Jamestown  (CSi) The Jamestown City Park Board on a 3-2 vote, has approved an Ordinance banning smoking at properties owned or managed by Jamestown Parks and Recreation.
Chairperson Mindi Schmitz, along with Mike Soulis, and Mark Ukestad voting in favor, while members Ron Olson and Mike Landscoot voted in opposition.
The Ordinance goes effect three days after the official publication.
Now, the Park District prohibits smoking in buildings it operates,  with the Ordinance to include outdoor areas such as parks, playgrounds, fields, golf course, walking and hiking trails, and parking lots.
Signs are to be erected, along with a increase public education about the Ordinance.
Also passed by the Board is to close all property daily from 10:30 p.m. to 5 a.m., with the thought to limit park vandalisms.  An exemption applies to those participating in an event organized by the park district that  goes beyond the 10:30 p.m. close.
That Ordinance  goes  into effect on January 19, 2021.
Jamestown (CSi)   The City of Jamestown informs residents that due to the Martin Luther King Jr. Day Holiday, there will be NO garbage or recycling collection on Monday, January 18, 2021.
Monday's route will be collected on Tuesday
Tuesday's route will be collected on Wednesday.
Wednesday's route will be collected on Thursday.
Thursday's route will be collected on Friday, January 22, 2021.
The Baling Facility and Recycling Center will be closed on Monday, January 18, 2021.
For questions regarding garbage collection, call the Baling Facility at 701-252-5223 and questions regarding recycling, call 701-320-9218.
City  (CSi)  Officials with Love's Travel Center have announced that the new Valley City facility, located southeast of  I-94 exit 292, is planning to open on Thursday January 21,2021.
Love's spokeswoman Caitlin Campbell says, business  will also have a Love's Truck Care with tires, vehicle lube and light mechanical services.
The $4.5 million facility will have fueling islands, plus DOT inspections for professional drivers and fleets.
The Valley City Love's Travel Center, will have several products and amenities for professional drivers and four-wheel customers.
She adds that the travel center will include fresh coffee and snacks including  Hot to Go and Fresh to Go food options, a McDonald's restaurant, Truck, car and RV parking spaces, a Mobile-to-Go Zone with the latest electronics and a dog park for travelers.
The $4.5 million facility will have fueling islands, a convenience store, restaurant and a tire shop all located southeast of exit 292 in Valley City.
According to a 2019 survey over 12-thousand vehicles pass through that stretch of I-94 daily.
(VC Chamber)  –  The Small Business Administration (SBA) is offering an informational webinar about the Shuttered Venue Operators Grant program, included in the Economic Aid to Hard-Hit Small Businesses, Nonprofits, and Venues Act. Up to $10 million in grants is available to eligible organizations with a reduction in revenue due to the COVID-19 pandemic.
The webinar will be offered January 14, 2021, at 2 p.m. Central, 1 p.m. Mountain and will include introductory information about the grant, who can apply, how organizations can prepare and additional details regarding eligibility and applications.
Please Register at https://shutteredvenueoperatorsgrant.eventbrite.com and share with your network.
A second webinar offered by the SBA North Dakota District Office and the North Dakota Small Business Development Centers will be January 14, 2021 at 3 p.m. Central, 2 p.m. Mountain. This webinar will provide information about the new Paycheck Protection Program and the Economic Injury Disaster Loan Advance under the Economic Aid Act.
Registration: https://und.zoom.us/webinar/register/WN_dyvuoo2jQ9ObAwTg88H6hA
For more information, please contact:
Sheri Weston
Public Affairs Specialist
North Dakota District Office
U.S. Small Business Administration
(701) 239-5044
Cell (701) 690-6821
Bismarck  (NDDoH)  – The state of North Dakota and the North Dakota Medical Association (NDMA) are working together to encourage individuals who test positive for COVID-19 and are at high risk for serious complications to reach out to their health care providers as soon as possible to discuss new treatment options, including whether monoclonal antibodies may be right for them.
In late November, the U.S. Food and Drug Administration (FDA) issued an emergency use authorization for monoclonal antibodies.
Dr. Joshua Ranum, vice president of NDMA and a member of its physician advisory group, said the new medications bamlanivimab and casirivimab/imdevimab are designed to reduce the risk of hospitalization and severe illness in high-risk individuals who test positive for COVID-19.
"I have seen firsthand how COVID-19 has devastated families. People are anxious when they test positive – especially if they are high-risk. They wonder if they will end up in the hospital," Ranum said. "They should talk to their health care providers about this new treatment option in the fight against COVID-19."
Ranum has prescribed the outpatient infusion (I-V) treatment to appropriate patients at West River Health Services in Hettinger, N.D. He said the medications are safe and effective and explained that they can boost the body's natural disease fighting abilities if given in the early stages of illness.
"They work by targeting the spike protein in the coronavirus molecule to neutralize it," Ranum said. "This reduces the amount of active virus in a patient's body and gives a patient's immune system time to build antibodies against the virus and continue the fight. Research has shown that of those who have received the treatment, only three percent required hospitalization."
Ranum said the earlier these medications are administered after a positive test, the better, but stressed these medications are not appropriate for individuals who are already hospitalized or need increased supplemental oxygen.
Commenting on the need to increase awareness and access to the medications, Gov. Burgum noted that as part of North Dakota's efforts to save lives, contact tracers will be encouraging high-risk individuals with COVID-19 to talk to their health care providers about treatment. T
BISMARCK, N.D. (AP) — Police in Bismarck are investigating the death of a pedestrian who was struck while crossing a street. Officials say the 62-year-old man was hit shortly before 9 p.m. Tuesday by a 22-year-old driver who was making a turn onto the street where the victim was walking. The pedestrian was taken to the hospital and later pronounced dead. The victim has been identified as Doyle Lang, of Bismarck. The case remains under investigation.
In sports…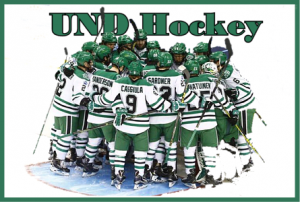 Grand Forks  (UND)—The National Collegiate Hockey Conference has announced several alterations to schedules for the next two week's games. Included in those are second-ranked North Dakota's next two series, as its scheduled Friday-Saturday tilts with Denver will move back two days and the ensuing home weekend with Colorado College will move back one day.
Due to a combination of positive COVID-19 tests, contact tracing and subsequent quarantining of individuals the past two weekends, all NCHC West division games were shifted. The Omaha at Colorado College games will now be played on Monday and Tuesday, Jan. 18-19. The other affected series is the Minnesota Duluth at Miami series, which has been postponed to Jan. 29-30.
Both UND at Denver games will start at 7:07 p.m. MT, with Sunday's game being picked up by MidcoSN and Monday's game now on CBS Sports Network.
The puck drop times for UND's home opener are 6:07 CT on both Saturday, Jan. 23 and Sunday, Jan. 24. Both games will be televised by MidcoSN.
UND Hockey tickets originally distributed for Friday, January 22 will now be valid for the rescheduled game on Sunday, January 24. Tickets originally issued for Saturday, January 23 will still be valid for that game.
The decision to postpone and reschedule these series is consistent with the National Collegiate Hockey Conference's COVID-19 protocols, developed by the Conference's Health & Safety Competitions Committee, as well as the Conference's Game Schedule Policy, developed by the NCHC's Athletic Council.
In world and national news…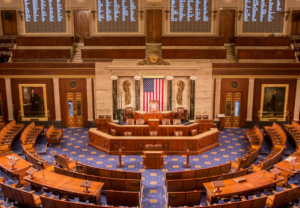 WASHINGTON (AP) — President Donald Trump has been impeached by the U.S. House over the violent siege of the Capitol. He is the only president to be twice impeached. He faced a single charge "incitement of insurrection" in Wednesday's vote after he encouraged a mob of loyalists to, as he put it, "fight like hell" against election results. The subsequent attack on the U.S. Capitol turned deadly and delayed finalizing Democrat Joe Biden's election victory. Security was exceptionally tight at the Capitol for Wednesday's vote, beefed up by armed National Guard troops, with secure perimeters set up and metal-detector screenings required for lawmakers entering the House chamber. A handful of Republicans supported impeachment along with the Democrats.
WASHINGTON (AP) — Senate Majority Leader Mitch McConnell is rejecting a Democratic attempt to swiftly call the chamber into emergency session for an impeachment trial of President Donald Trump. The Kentucky Republican's decision was described by a spokesman, and it all but assures that those proceedings won't occur until after Trump leaves office. McConnell's decision comes as a GOP strategist says McConnell thinks Trump perpetrated impeachable offenses. McConnell also sees House Democrats' drive to impeach Trump as a chance to diminish Trump's sway within the GOP. The House was all but certain to vote Wednesday to impeach Trump for inciting last week's Capitol takeover by a pro-Trump mob.
WASHINGTON (AP) — Senate Majority Leader Mitch McConnell has said in a note to his fellow Republican senators that he is undecided on whether President Donald Trump should be convicted if the House votes to impeach him. McConnell said in the letter Wednesday: "While the press has been full of speculation, I have not made a final decision on how I will vote and I intend to listen to the legal arguments when they are presented to the Senate." The House is poised to vote to impeach Trump on Wednesday for a second time after he egged on a violent mob of his supporters who invaded the Capitol last week.
BOISE, Idaho (AP) — As rioters converged on the U.S. Capitol building, the grounds normally hailed as the seat of American democracy became a melting pot of extremist groups. Militia members, white supremacists, paramilitary organizations and fanatical supporters of outgoing President Donald Trump stood shoulder to shoulder, unified in rage. Experts say years of increasing partisanship and a growing fascination of paramilitary groups combined with the coronavirus pandemic to create a conveyor belt of radicalization. Amy Cooter, an expert in U.S. militias at Vanderbilt University, says the nation needs to be prepared for the possibility of "worst-case scenarios" of violence from extremist groups in the weeks and months ahead.
NEW YORK (AP) — Hits to President Donald Trump's business empire since the deadly riots at the U.S. Capitol are part of a liberal "cancel culture." That's according to son, Eric Trump, who said in an interview with The Associated Press that his father will leave the presidency with a powerful brand backed by millions of voters who will follow him "to the ends of the Earth." The remarks come amid an extraordinary backlash against the Trump Organization that included the PGA canceling its golf tournament at the president's New Jersey course and several banks saying they will no longer lend to him.
O'FALLON, Mo. (AP) — Several more companies have suspended campaign contributions to Sen. Josh Hawley in the wake of last week's attack at the U.S. Capitol, and a political action committee of Republicans opposed to President Donald Trump is pressuring remaining Missouri donors to abandon the GOP senator. Cerner Corp., Ameren Corp., Edward Jones and the law firm Bryan Cave Leighton Paisner have all decided to suspend campaign contributions, and all have previously donated to Hawley. The Republican senator was a leader of efforts to challenge the presidential 2020 election results and voted to question the Electoral College count, even after a mob of Trump's supporters broke into the Capitol on Jan 6.
WASHINGTON (AP) — Corporations and industry groups have donated at least $170 million in recent years to Republicans who voted to reject President-elect Joe Biden's victory over President Donald Trump. That's according to a new report by the government watchdog group Public Citizen. The report examines corporate and trade association contributions made since the 2016 election cycle to the 147 members of Congress who, at Trump's behest, last week objected to the certification of November's election. Giving by such groups has come under intense scrutiny in the wake of the deadly insurrection at the Capitol last week by Trump supporters who stormed the Capitol to stop the vote.
WASHINGTON (AP) — The U.S. government's deficit in the first three months of the budget year was a record-breaking $572.9 billion. That's 60.7% higher than the same period a year ago, as spending to deal with the COVID-19 pandemic surged while the economic crisis fueled by the outbreak cut revenue. The Treasury Department reported Wednesday that with three months gone in the budget year, the deficit was $216.3 billion higher than the same October-December period a year ago. The deficit reflects an 18.3% jump in outlays to $1.38 trillion, a record for the period, while revenues fell 0.4% to $803.37 billion.