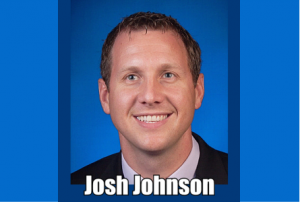 Valley City  (VCPS)  Valley City Public School Superintendent Josh Johnson has updated the COVID-19 impact on the school district, and passes along the school district's policy concerning, inclement weather school closing earlier dismissals.
The news release from Valley City Public School Superintendent Josh Johnson:
"We are currently experiencing the lowest impact of COVID-19 (positive cases and close contacts) in our district since the beginning of the school year. On January, 12th we reported no positive cases and very few students in quarantine as close contacts. While we are hopeful that this trend will continue, the reality is North Dakota will 'likely' see another increase of COVID-19. We need your continued support and involvement with the implementation of mitigation strategies within our school district and believe that our District COVID-19 Plan has been successful because of the coordinated effort between students, staff, and our parents/guardians. Please continue to reduce the risks for further impacts of COVID-19 at Valley City Public Schools by wearing your Face Mask, practicing Hand Hygiene, and staying at home if you are Sick. #StartStrongFinishStrongerVC
We have had an unbelievably 'mild' winter and hope that it will continue for the rest of the school year. VCPS has prepared for inclement weather and would like to remind parents/guardians to review our winter weather plan.  If we need to close our schools due to weather, we will follow this district plan for making up the lost hours/days (1 school day = 7 hours):
+ Up to 7 hours (no make-up day)
+ 7-14 hours (make-up day on May 28th)
+ 14-21 hours (make-up day on March 19th)
+ Above 21 hours will consider virtual learning days (to be determined)
We are closely following a weather system forecast to impact our area on Thursday afternoon thru Friday morning. Please be alert to any announcements that will be made using our communication systems (phone, email, local media, and social media).
There will be No School for students on Monday, January 18, 2021 (Martin Luther King Jr. Day). All employees of our school district will be participating in training on this day focused on Diversity, Equity, and Inclusion. For your information, there is an agenda of our in-service for this day attached below.
This Friday, we mark the end of the first semester of the school year. A huge Hi-Liner "Shout-Out" to all of you for helping Valley City Public Schools provide in-person education for all 83 school days this year!!! We have 87 days remaining this school year….#StartStrongFinishStrongerVC"
Josh Johnson
Superintendent
Valley City Public Schools
(701) 845-0483