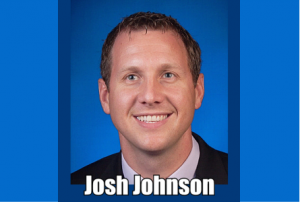 Valley City  (VCPS)– The Valley City Public School District has announced updates to the District COVID-19 Plans.
Valley City Public Schools Superintendent Josh Johnson, in his statment on Monday said:
"This past week our District Emergency Response Team (DERT) met to discuss COVID-19 and the district plan. The following recommendations were agreed upon by the DERT Team and subsequently presented and supported by the school board on Wednesday (01-20-2021):
1) Mask mandate will continue at VCPS as currently implemented for schools, activities, transportation, etc.
2) Continue with current attendance plan for activities and large-group gatherings (see attached).
3) Beginning on February 1, provide limited out-of-season activities/community use of our facilities (more information forthcoming).
4) Continue Planning Forward to provide the continuation of in-person learning for all students in grades K-12.
In addition to these recommendations, the DERT Team also addressed a few other specific items related to COVID-19.
1) Vaccination- City-County Health has not determined a date when school employees will be vaccinated in Phase 1B.
2) Rapid-Testing- Valley City Public Schools has made the decision to not participate in the Binax 'Rapid' surveillance testing program for school employees.
3) COVID-19 Grants- Valley City Public Schools will be receiving additional funds from the state of North Dakota for COVID-19. These funds, referred to as ESSER II, have not been distributed and we are waiting to receive more information, including specific dollar amounts, from the Department of Public Instruction.
4) Positive Case and Close Contacts- Our COVID-19 statistics as a school district remain very promising right now with low positive cases and close contacts with our students and employees.
The DERT Team will review the district COVID-19 plan on Tuesday, February 23rd at their next scheduled meeting. As necessary, they will meet prior to this date to review anything related to COVID-19. If you have any questions regarding this information or our district COVID-19 plan, please let me know."
Josh Johnson
Superintendent
Valley City Public Schools
(701) 845-0483