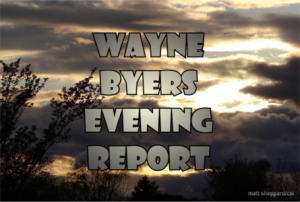 CSi Weather…
…WIND CHILL ADVISORY IN EFFECT  TO NOON CST WEDNESDAY…INCLUDES BARNES COUNTY
* WHAT…Very cold wind chills expected. Wind chills as low as 40 below zero.
* WHERE…Portions of north central, northwest and west central
Minnesota and northeast and southeast North Dakota.
* IMPACTS…The dangerously cold wind chills could cause
frostbite on exposed skin in as little as 10 minutes.
PRECAUTIONARY/PREPAREDNESS ACTIONS…
Use caution while traveling outside. Wear appropriate clothing, a
hat, and gloves.
Forecast
.TUESDAY NIGHT…Mostly cloudy.  Slight chance of flurries through the
night. Lows around 5 below. East winds 5 to 10 mph. Wind chills around 20 below in the Jamestown area, 28-33 below in the Valley City area.
.WEDNESDAY…Mostly cloudy. Highs around 10. Southeast winds
10 to 15 mph. Wind chills around 20 below.
.WEDNESDAY NIGHT…Mostly cloudy. Lows zero to 5 above. Southeast
winds 10 to 15 mph.
.THURSDAY…Partly sunny. Highs around 20. Southeast winds 10 to
15 mph.
.THURSDAY NIGHT…Mostly cloudy. Lows 5 to 10 above.
.FRIDAY…Cloudy. Highs in the lower 20s.
.FRIDAY NIGHT…Cloudy. Lows around 15.
.SATURDAY…Cloudy with a 20 percent chance of snow. Highs in the
upper 20s.
.SATURDAY NIGHT…Mostly cloudy with a 20 percent chance of snow.
Lows around 15.
.SUNDAY…Mostly cloudy with a 20 percent chance of snow in the
morning, then mostly sunny in the afternoon. Highs in the upper
20s.
.SUNDAY NIGHT…Partly cloudy. Lows around 10.
.MONDAY…Mostly sunny. Highs in the lower 30s.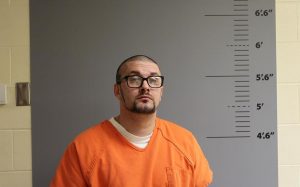 Jamestown  (JPD)  Jamestown Police Tuesday morning took into  custody a man who is facing terrorizing charges in connection with an incident Monday afternoon in Northeast Jamestown.
30 year old Kyle Wegleitner, was taken into custody around 2:56-a.m, Tuesday, following the Monday incident, between 3-p.m., and 4-p.m. involving an altercation in the 800 block of 7th Street Northeast, in Jamestown Monday afternoon.
The report says Wegleitner was speaking to an acquaintance when another male pushing a bicycle approached, that led to an altercation where a weapon was displayed.
Wegleitner is accused as well of displaying a weapon and purportedly making threats to the same individual later in the day.
Wegleitner is being held pending an initial appearance in Southeast District Court, following the lodging of formal charges, as the police investigation continues.
NDDoH
COVID-19 Stats
Tues. Jan. 26,  2021
Barnes 0
Positives  1276
Active 3
Recovered 1242
Stutsman 4
Positives 3229
Active 14
Recovered 3140
COVID-19 Test Results 
The results listed are from the previous day. Additional data can be found on the NDDoH website.

BY THE NUMBERS
3,626 – Total Tests from yesterday*
1,495,230 – Total tests completed since the pandemic began
135 – Positive Individuals from Yesterday*****
65 – PCR Tests | 70 – Antigen Tests
96,874 – Total positive individuals since the pandemic began
4.37% – Daily Positivity Rate**
1,008 – Total Active Cases
-74 – Individuals from yesterday.  
157 – with a recovery date of yesterday****
94,584 – Total recovered since the pandemic began
48 – Currently Hospitalized
-2 – Individuals from yesterday.
4 – New Deaths*** (1,415 total deaths since the pandemic began)
INDIVIDUALS WHO DIED WITH COVID-19
Man in his 60s from Burleigh County.
Man in his 60s from Cass County.
Woman in her 90s from Golden Valley County.
Man in his 80s from Stark County.
COUNTIES WITH NEW POSITIVE CASES REPORTED TUESDAY
Benson County – 1
Bowman County – 2
Burleigh County – 21
Cass County – 19
Eddy County – 4
Grand Forks County – 11
McHenry County – 1
McKenzie County – 3
McLean County – 2
Mercer County – 2
Morton County – 7
Ramsey County – 3
Ransom County – 2
Richland County – 4
Rolette County – 7
Stark County – 1
Stutsman County – 4
Traill County – 2
Walsh County – 2
Ward County – 21
Williams County – 16
* Note that this includes PCR and antigen; it does not include individuals from out of state.
**Individuals (PCR or antigen) who tested positive divided by the total number of people tested who have not previously tested positive (susceptible encounters).
*** Number of individuals who tested positive with a PCR or antigen test and died from any cause while infected with COVID-19. Please remember that deaths are reported as they're reported to us by the facility or through the official death record (up to 10-day delay).

**** The actual date individuals are officially out of isolation and no longer contagious.

*****Daily positive numbers include people who tested with a PCR or antigen test. Totals may be adjusted as individuals are found to live out of state, in another county, or as other information is found during investigation.
For descriptions of these categories, visit the NDDoH dashboard.
For the most updated and timely information and updates related to COVID-19, visit the NDDoH website at www.health.nd.gov/coronavirus, follow on Facebook, Twitter and Instagram and visit the CDC website at www.cdc.gov/coronavirus.
FARGO, N.D. (AP) — North Dakota continues to have one of the highest rates in the country for administering doses of COVID-19 vaccine, which one medical officer says is due in part to the willingness of residents to get the shots. Statistics compiled Monday by the Centers for Disease Control and Prevention show that North Dakota has delivered 9,873 shots per 100,000 people, which ranks only behind Alaska and West Virginia in per capita doses. Dr. Doug Griffin, vice president and chief medical officer at Sanford Health in Fargo, says the state's preparation efforts, its small size and eager volunteers have helped the pace of immunizations. North Dakota is currently receiving fewer than 10,000 doses of vaccine a week, about half of what Griffin had expected.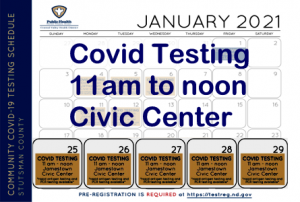 COVID community testing schedule for the Jan 25-29 in Jamestown is:
11am to noon
Monday Jan 25 – Friday Jan 29
Jamestown Civic Center
Rapid (antigen) testing will be conducted on all participants upon entry. For those who test negative on the rapid test, a confirmatory PCR test will be available if you choose to do so. Pre-registration is required prior to entry at https://testreg.nd.gov if you have not registered in the past.
Please note the time change from previous testing . . .  this week it is 11am to noon.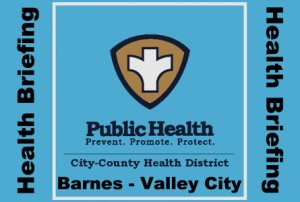 Valley City  (CCHD)   Free COVID-19 testing events for the VCSU and Valley City communities will be held this week from 1-2 p.m. at the W.E. Osmon Fieldhouse, "The Bubble".  Rapid testing events will be held Jan. 27 and Jan. 29.
These are WALK-IN testing events. Colder temperatures have moved operations indoors. If you wish to be tested, please park your vehicle and enter through the west entrance. Handicap parking spaces and access are available at the east entrance. Preregistration at testreg.nd.gov is encouraged; one only needs to register once.
Valley City (Chamber) 1-26-21  Valley City Mayor, Dave Carlsrud is sharing his latest message for the Valley City community.
Hello Folks,
PROGRESS! COVID numbers are the most favorable they have been in a long time. You can all be proud of your efforts. Thank you. Beware of complacency as it can ruin your good works, so "keep doing what you have been doing".
If you want Covid Vaccinations, visit the City-County Health District website, citycountyhealth.org.  Currently, people 75 and older are eligible. If you know people who are eligible and using a computer is difficult for them, please help them register, or add their names to the "I'm interested in an extra dose list", or call CCHD at 845-8518 for help.
We have "paid some dues" with a few tough, long winters recently. We can be grateful for the wonderful weather with which we have been Blessed so far this winter. It could certainly get tougher, but we have a lot of good weather "in the bank".
Speaking of weather, we'll be having some colder days, but watch for the nicer days so you can get out for some good fresh air. It smells and feels great!
Watch for information on "Love of Local". Around $240,000.00 of CARES Funding will be used to provide approximately 23-25% savings for people who purchase Chamber Bucks to be redeemed in Valley City businesses. * It is a great way to leverage some of your stimulus check.
"A genuine leader is not a searcher for consensus but a molder of consensus."       (Martin Luther King Jr.)                                                    
Blessings, Pray, Be Safe and Be Kind,
Dave
Dave Carlsrud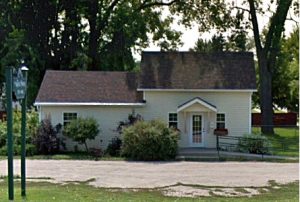 Jamestown  (CSi)  The Jamestown community is invited to join with those who have organized the daily Bible & Beverage,  "B&B" gathering in Southeast Jamestown.
On Tuesday's Wayne Byers Show on CSi Cable 2, Sharon Maulding of Jamestown said, that she and others have organized the gatherings held daily from 9-a.m. to 11-a.m., on 10th Street Southeast, east of Jetstream Car Wash, in the former Wright Property Management location.
She said the purpose of the gatherings is to share the Word of Jesus Christ,  reaching as many individuals that would like to visit, serving hot beverages.
Sharon, along with Diane Satrom and Sonjia Tracey explained that the gatherings are interdenominational, adding the local pastors have passed along the information of Bible & Beverage to their church members.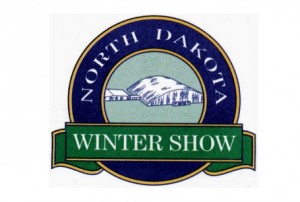 Valley City  (NDWS) –  The 84th annual North Dakota Winter Show is set this year, March 10-14 in Valley City, with daytime activities, plus nightly arena events for all ages.
A ladies luncheon and fashion show are tentatively scheduled for Thursday, March 12.
This year's event starts with a tractor pull on Wed., March 10, with a possible truck pull the that evening.
Thursday, March 11, is Horse Day at the Winter Show, with the Ranch Rodeo that evening.
The PRCA rodeo is Fri., March 12 and 13.  Performances on the 12th at 7 pm and on Saturday, March 13 at 2 pm and 7 pm.
The queen pageant celebrates its 45th year and is one of the strongest rodeo queen pageants in the state. Title holders fo the NDWS show are required to run for the title of Miss Rodeo North Dakota. Out of the last 45 NDWS queens, nineteen have gone on to win the state title.
Daytime activities also planned, the Kritter Corral, the 45th annual Miss North Dakota Winter Show Queen pageant, along with vendors on hand.
There is no admission fee for daytime events.  Nightly events require a ticket purchase,  from $12 to $20.
The Winter Show will follow CDC, city and state COVID-19 guidelines.
The Winter Show closes on Sunday, March 14 with the second annual King of the Sale Ring auctioneer contest.
More information online at www.northdakotawintershow.com or call  the Winter Show Office, at 701-845-1401.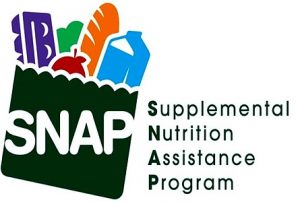 Bismarck  (CSi)  – Lower-income North Dakotans who rely on the Supplemental Nutrition Assistance Program (SNAP) to supplement their food budget are temporarily receiving some extra help.
The federal Consolidated Appropriations Act 2021 provided a temporary 15 percent increase in federally funded SNAP benefits. With support from the federal U.S. Department of Agriculture – Food and Nutrition Services (FNS), the North Dakota Department of Human Services is increasing SNAP benefits from January through June 2021 for all eligible households in the state.
The department estimates that the temporary increase in SNAP benefits will provide an extra $1.2 million in grocery buying power each month to over 24,000 North Dakota households. The SNAP program serves children, older adults, individuals with disabilities and low-income workers in North Dakota.
SNAP households already received the additional increase for January on their SNAP EBT cards on Jan. 12, 2021. Beginning in February and through June 2021, increased benefits will be available on SNAP EBT cards on the first day of every month.
The average monthly SNAP benefit in North Dakota is about $388. Benefit amounts vary and are based on family size and family members' combined incomes. The extra benefit amounts will vary by household size.
The minimum benefit for a one or a two-person household is increasing from $16 to $19 a month. The maximum benefit is increasing from $374 to $430 for a two-person household and from $535 to $616 for a three-person household. A table showing the maximum SNAP benefit amounts with this temporary increase is online at www.nd.gov/dhs/services/financialhelp/foodstamps.html.
North Dakotans who are having problems affording food are encouraged to apply for SNAP online at www.nd.gov/dhs/info/pubs/application.html or by contacting their local human service zone office, formerly called county social service offices. Zone offices may be restricting public access due to COVID-19 but are still providing services by phone, email and fax. Contact information is online at www.nd.gov/dhs/locations/countysocialserv/index.html.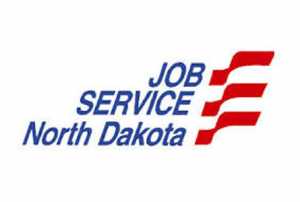 Bismarck  (CSi)   Job Service North Dakota reported that labor statistics released
Tuesday show North Dakotas December not seasonally adjusted unemployment rate was 4.1
percent. The unemployment rate fell 0.1 of a percentage point between November and
December 2020. December 2019s rate was 1.9 percentage points lower than the current rate.
Between November and December 2020 unemployment fell by 358, a decrease of 2.1
percent. North Dakota typically sees a moderate increase in unemployment numbers
between November and December. The over-the-year change (December 2019 to December
2020) in the unemployed labor force was 7,471, a gain of 84.4 percent.
The national not seasonally adjusted unemployment rate for December was 6.5 percent.
It was 6.4 percent the prior month and 3.4 percent the prior year.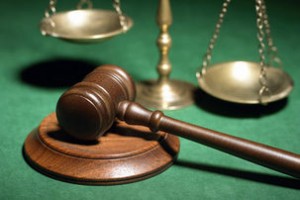 FARGO, N.D. (AP) — A federal appeals court has upheld a district judge's decision to order a full environmental impact review of the Dakota Access pipeline, but has declined to shut the line down while the review is completed. U.S. District Judge James Boasberg ruled last year that a more extensive review was necessary than the assessment conducted earlier by the U.S. Army Corps of Engineers. The pipeline crosses beneath the Missouri River, just north of the the Standing Rock Sioux Reservation that straddles the North Dakota-South Dakota border. The tribe draws its water from the river and fears pollution.
BISMARCK, N.D. (AP) — The North Dakota Legislature has signaled its reluctance to back a bill that would extend the period of property tax delinquency from two years to five for homeowners before foreclosure. The House Finance and Taxation committee on Monday gave the bill a "do not pass" recommendation, despite an appeal by the bill's sponsor that many could lose their homes due to a shaky state economy. Rep. Bernie Satrom said extending the period to pay off a tax delinquency could help people stay in their homes. The bill would only apply to owners who use the property as a primary residence.
In sports…
BISMARCK, N.D. (AP) — Critics of legislation that addresses gender in school sports say the proposal discriminates against transgender students in North Dakota. The bill would prohibit public schools from allowing a person to participate on a girls or boys team if the person "was assigned the opposite sex at birth." Its sponsor, Republican Rep. Ben Koppelman, says the bill would ensure fair competition for girls in middle and high school sports. But, opponents say it excludes transgender students from athletics. The House Human Services Committee took no action on the bill Monday.
In world and national news…
(AP)  The Biden administration is boosting purchases of coronavirus vaccines to deliver enough to protect 300 million Americans by the end of the summer, as it surges deliveries to states for the next three weeks following complaints of shortages and inconsistent supplies. President Joe Biden announced the surge in deliveries to states Tuesday, along with the news that the federal government is purchasing an additional 100 million doses each of the two approved coronavirus vaccines. With existing purchases, the White House expects to be able to deliver enough of the two-dose regimens to states to vaccinate 300 million people.
HOUSTON (AP) — A federal judge has barred the U.S. government from enforcing a 100-day deportation moratorium that is a key immigration priority of President Joe Biden. U.S. District Judge Drew Tipton on Tuesday issued a temporary restraining order sought by Texas, which sued on Friday against a Department of Homeland Security memo that instructed immigration agencies to pause most deportations. Tipton's order is an early blow to the Biden administration, which has proposed far-reaching changes sought by immigration advocates, including a plan to legalize an estimated 11 million immigrants living in the U.S. illegally. The 100-day pause in deportations was a key Biden campaign promise.
WASHINGTON (AP) — The interim chief of the Capitol Police has apologized for failing to prepare for what became a violent insurrection despite having warnings that white supremacists and far-right groups would target Congress. Yogananda Pittman, in prepared testimony before Congress on Tuesday, said that the Capitol Police "failed to meet its own high standards as well as yours." She listed several missteps: not having enough manpower or supplies on hand, not following through with a lockdown order she issued during the siege and not having a sufficient communications plan for a crisis. Five people died in the Jan. 6 riot.
WASHINGTON (AP) — President Joe Biden has had his first phone call with Vladimir Putin, raising his concerns about the arrest of opposition figure Alexei Navalny. In the call on Tuesday, he also pressed the Russian leader on his nation's involvement in a massive cyber espionage campaign and reports of bounties on American troops in Afghanistan. Biden has looked to establish a sharp break from the warm rhetoric often displayed toward Putin by his predecessor, Donald Trump. But the new president also is looking to preserve room for diplomacy, telling the Russian leader that the two nations should finalize a five-year extension of an arms control treaty before it expires early next month
WASHINGTON (AP) — The Senate has confirmed President Joe Biden's nominee to serve as secretary of state. Antony Blinken becomes the third Cabinet member to win approval as the Biden administration forges ahead with a foreign policy intended to reverse former President Donald Trump's "America First" doctrine and restore U.S. global standing. The 58-year-old Blinken has pledged to be a leading force in the administration's bid to reframe the U.S. relationship with the rest of the world after four years in which Trump questioned longtime alliances. He is expected to start work on Wednesday after being sworn in, according to State Department officials.
(AP)  The city of Detroit will dismiss most misdemeanor citations issued last spring during several days of protests against police brutality following the death of George Floyd in Minneapolis. Most of the tickets written May 31 and June 2 were for curfew violations as hundreds of people demonstrated in downtown Detroit. Detroit Corporation Counsel Lawrence Garcia says Tuesday that the city expects to dismiss 238 of the 245 tickets issued on those three days. Dozens of demonstrators violated Detroit's curfew requiring people to be off city streets after 8 p.m. and received appearance citations. Others were ticketed for disruptive or violent behavior. In addition to those in Detroit, charges that stemmed from demonstrations in some other U.S. cities also have been dismissed.
WASHINGTON (AP) — Senators have taken an oath to ensure "impartial justice" as jurors in Donald Trump's historic impeachment trial, but some Republican senators want to stop the proceedings. Sen. Rand Paul, R-Ky. said he will force a vote on whether the impeachment trial of a former president is allowed under the Constitution. House Democratic prosecutors made the ceremonial walk across the Capitol late Monday to deliver the impeachment charge that Trump incited the Jan. 6 riot at the Capitol. Republicans are also questioning whether Trump's repeated demands to overturn Joe Biden's election really amounted to incitement. The trial is to begin in two weeks.
(AP)  "Several hundred" White House staffers have been vaccinated for COVID-19 as the Biden administration looks to create a safe workspace for the new president. Spokesman Kevin Munoz said the White House has provided the first of the two-shot vaccination to those who work on-site and is working toward vaccinating all staffers in the coming weeks. President Joe Biden's White House has operated with sparse staffing to prevent the spread of the virus, mandating social distancing and the wearing of N95 masks. Biden completed the two-dose regimen a week before his swearing-in, and Vice President Kamala Harris was set to receive her second dose Tuesday.
LOS ANGELES (AP) — California is revamping its delivery system mid-stride, centralizing what has been a hodgepodge of county systems and streamlining appointment sign-up, notification, and eligibility for its 40 million residents. The state's health agency on Tuesday said third-party administrators would take over ordering and distributing vaccine doses with a new state secretary in charge of logistics. The move comes after California faced criticism for a slow rollout as coronavirus cases soared and hospital beds filled up with patients in much of the state. Residents have been baffled by the varying systems as some counties will vaccinate people 65 and older while others are limited to the more restrictive 75 and up.
HOOD RIVER, Ore. (AP) — Oregon teachers are eligible for COVID-19 shots before senior citizens after Democratic Gov. Kate Brown decided to prioritize reopening schools. The decision has outraged older people and underscores the moral dilemma state and local officials across the U.S. are facing as they decide who's first in line for the vaccine. Ethicists say America hasn't faced such a stark moral calculus in generations. Everyone from the elderly and those with chronic medical conditions to communities of color and front-line workers are clamoring for the scarce vaccine. And each group has a compelling argument for why they should get priority.