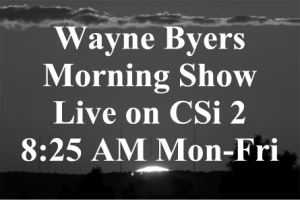 CSi Weather…
..WIND CHILL ADVISORY IS CANCELLED…
Although temperatures have warmed above advisory criteria, wind chills may still be below zero at times. Those with extended outdoor plans should cover any exposed skin.
REST OF TODAY…Mostly cloudy. Scattered flurries. Highs 10 to 15.
Southeast winds 5 to 15 mph. Wind chills around 20 below.
.TONIGHT…Mostly cloudy. Isolated flurries in the evening. Lows
zero to 5 above. Southeast winds 10 to 15 mph.
.THURSDAY…Mostly cloudy. Highs 15 to 20. Southeast winds 10 to
15 mph.
.THURSDAY NIGHT…Mostly cloudy. Lows around 10. Southeast winds
10 to 15 mph.
.FRIDAY…Cloudy. Highs in the mid 20s. Southeast winds 15 to
20 mph.
.FRIDAY NIGHT…Cloudy. Lows 15 to 20.
.SATURDAY…Cloudy with a 30 percent chance of snow. Highs in the
upper 20s.
.SATURDAY NIGHT…Mostly cloudy with a 40 percent chance of snow.
Lows 15 to 20.
.SUNDAY…Mostly cloudy with a 20 percent chance of snow in the
morning, then mostly sunny in the afternoon. Highs around 30.
.SUNDAY NIGHT…Partly cloudy. Lows around 10.
.MONDAY…Mostly sunny. Highs in the upper 20s.
.MONDAY NIGHT…Increasing clouds. Lows around 15.
.TUESDAY…Mostly cloudy. Highs in the lower 30s.
*** from the 125th Anniversary Calendar of Jamestown History ***  
This Day In History, January 27, 1908 – Mrs A.W. Kelley passes.   
Caroline Kelley, wife of A.W. Kelley, early pioneer and first white woman resident of Jamestown dies.
More information at CSiNewsNow.com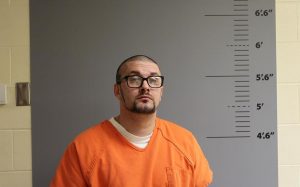 Jamestown  (JPD)  Jamestown Police Tuesday morning took into  custody a man who is facing terrorizing charges in connection with an incident Monday afternoon in Northeast Jamestown.
30 year old Kyle Wegleitner, was taken into custody around 2:56-a.m, Tuesday, following the Monday incident, between 3-p.m., and 4-p.m. involving an altercation in the 800 block of 7th Street Northeast, in Jamestown Monday afternoon.
The report says Wegleitner was speaking to an acquaintance when another male pushing a bicycle approached, that led to an altercation where a weapon was displayed.
Wegleitner is accused as well of displaying a weapon and purportedly making threats to the same individual later in the day.
Wegleitner is being held pending an initial appearance in Southeast District Court, following the lodging of formal charges, as the police investigation continues.
NDDoH
COVID-19 Stats
Tues. Jan. 26,  2021
Barnes 0
Positives  1276
Active 3
Recovered 1242
Stutsman 4
Positives 3229
Active 14
Recovered 3140
COVID-19 Test Results 
The results listed are from the previous day. Additional data can be found on the NDDoH website.

BY THE NUMBERS
3,626 – Total Tests from yesterday*
1,495,230 – Total tests completed since the pandemic began
135 – Positive Individuals from Yesterday*****
65 – PCR Tests | 70 – Antigen Tests
96,874 – Total positive individuals since the pandemic began
4.37% – Daily Positivity Rate**
1,008 – Total Active Cases
-74 – Individuals from yesterday.  
157 – with a recovery date of yesterday****
94,584 – Total recovered since the pandemic began
48 – Currently Hospitalized
-2 – Individuals from yesterday.
4 – New Deaths*** (1,415 total deaths since the pandemic began)
INDIVIDUALS WHO DIED WITH COVID-19
Man in his 60s from Burleigh County.
Man in his 60s from Cass County.
Woman in her 90s from Golden Valley County.
Man in his 80s from Stark County.
COUNTIES WITH NEW POSITIVE CASES REPORTED TUESDAY
Benson County – 1
Bowman County – 2
Burleigh County – 21
Cass County – 19
Eddy County – 4
Grand Forks County – 11
McHenry County – 1
McKenzie County – 3
McLean County – 2
Mercer County – 2
Morton County – 7
Ramsey County – 3
Ransom County – 2
Richland County – 4
Rolette County – 7
Stark County – 1
Stutsman County – 4
Traill County – 2
Walsh County – 2
Ward County – 21
Williams County – 16
* Note that this includes PCR and antigen; it does not include individuals from out of state.
**Individuals (PCR or antigen) who tested positive divided by the total number of people tested who have not previously tested positive (susceptible encounters).
*** Number of individuals who tested positive with a PCR or antigen test and died from any cause while infected with COVID-19. Please remember that deaths are reported as they're reported to us by the facility or through the official death record (up to 10-day delay).

**** The actual date individuals are officially out of isolation and no longer contagious.

*****Daily positive numbers include people who tested with a PCR or antigen test. Totals may be adjusted as individuals are found to live out of state, in another county, or as other information is found during investigation.
For descriptions of these categories, visit the NDDoH dashboard.
For the most updated and timely information and updates related to COVID-19, visit the NDDoH website at www.health.nd.gov/coronavirus, follow on Facebook, Twitter and Instagram and visit the CDC website at www.cdc.gov/coronavirus.
FARGO, N.D. (AP) — North Dakota continues to have one of the highest rates in the country for administering doses of COVID-19 vaccine, which one medical officer says is due in part to the willingness of residents to get the shots. Statistics compiled Tuesday by the Centers for Disease Control and Prevention show that North Dakota has delivered 9,873 shots per 100,000 people, which ranks only behind Alaska, West Virginia and New Mexico in per capita doses. Dr. Doug Griffin, vice president and chief medical officer at Sanford Health in Fargo, says the state's preparation efforts, its small size and eager volunteers have helped the pace of immunizations. North Dakota is currently receiving fewer than 10,000 doses of vaccine a week, about half of what Griffin had expected.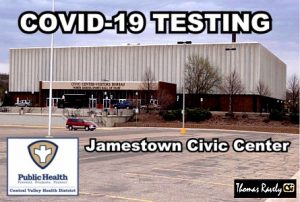 COVID community testing schedule for the Jan 25-29 in Jamestown is:
11am to noon
Monday Jan 25 – Friday Jan 29
Jamestown Civic Center
Rapid (antigen) testing will be conducted on all participants upon entry. For those who test negative on the rapid test, a confirmatory PCR test will be available if you choose to do so. Pre-registration is required prior to entry at https://testreg.nd.gov if you have not registered in the past.
Please note the time change from previous testing . . .  this week it is 11am to noon.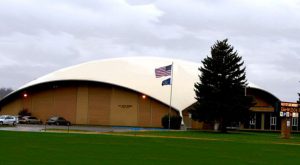 Valley City  (CCHD)   Free COVID-19 testing events for the VCSU and Valley City communities will be held this week from 1-2 p.m. at the W.E. Osmon Fieldhouse, "The Bubble".  Rapid testing events will be held Jan. 27 and Jan. 29.
These are WALK-IN testing events. Colder temperatures have moved operations indoors. If you wish to be tested, please park your vehicle and enter through the west entrance. Handicap parking spaces and access are available at the east entrance. Preregistration at testreg.nd.gov is encouraged; one only needs to register once.
Valley City  (CCHD)  Registrations are being accepted on line through the City/County Health District for this week's COVID-19 vaccinations.
The posted schedule this week:
75 years old and older:
Next vaccinations…
Thursday Jan. 28, 2021 10-a.m., to 12:30-p.m
You will be asked to remain onsite for 15 minutes following.
Valley City (Chamber) 1-26-21  Valley City Mayor, Dave Carlsrud is sharing his latest message for the Valley City community.
Hello Folks,
PROGRESS! COVID numbers are the most favorable they have been in a long time. You can all be proud of your efforts. Thank you. Beware of complacency as it can ruin your good works, so "keep doing what you have been doing".
If you want Covid Vaccinations, visit the City-County Health District website, citycountyhealth.org.  Currently, people 75 and older are eligible. If you know people who are eligible and using a computer is difficult for them, please help them register, or add their names to the "I'm interested in an extra dose list", or call CCHD at 845-8518 for help.
We have "paid some dues" with a few tough, long winters recently. We can be grateful for the wonderful weather with which we have been Blessed so far this winter. It could certainly get tougher, but we have a lot of good weather "in the bank".
Speaking of weather, we'll be having some colder days, but watch for the nicer days so you can get out for some good fresh air. It smells and feels great!
Watch for information on "Love of Local". Around $240,000.00 of CARES Funding will be used to provide approximately 23-25% savings for people who purchase Chamber Bucks to be redeemed in Valley City businesses. * It is a great way to leverage some of your stimulus check.
"A genuine leader is not a searcher for consensus but a molder of consensus."       (Martin Luther King Jr.)                                                    
Blessings, Pray, Be Safe and Be Kind,
Dave
Dave Carlsrud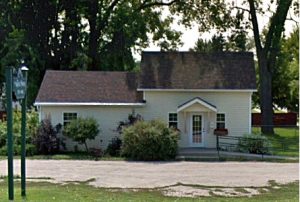 Jamestown  (CSi)  The Jamestown community is invited to join with those who have organized the daily Bible & Beverage,  "B&B" gathering in Southeast Jamestown.
On Tuesday's Wayne Byers Show on CSi Cable 2, Sharon Maulding of Jamestown said, that she and others have organized the gatherings held daily from 9-a.m. to 11-a.m., on 10th Street Southeast, east of Jetstream Car Wash, in the former Wright Property Management location.
She said the purpose of the gatherings is to share the Word of Jesus Christ,  reaching as many individuals that would like to visit, serving hot beverages.
Sharon, along with Diane Satrom and Sonjia Tracey explained that the gatherings are interdenominational, adding the local pastors have passed along the information of Bible & Beverage to their church members.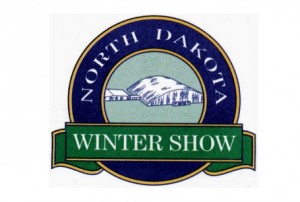 Valley City  (NDWS) –  The 84th annual North Dakota Winter Show is set this year, March 10-14 in Valley City, with daytime activities, plus nightly arena events for all ages.
A ladies luncheon and fashion show are tentatively scheduled for Thursday, March 12.
This year's event starts with a tractor pull on Wed., March 10, with a possible truck pull the that evening.
Thursday, March 11, is Horse Day at the Winter Show, with the Ranch Rodeo that evening.
The PRCA rodeo is Fri., March 12 and 13.  Performances on the 12th at 7 pm and on Saturday, March 13 at 2 pm and 7 pm.
Daytime activities also planned, the Kritter Corral, the 45th annual Miss North Dakota Winter Show Queen pageant, along with vendors on hand.
There is no admission fee for daytime events.  Nightly events require a ticket purchase,  from $12 to $20.
The queen pageant celebrates its 45th year and is one of the strongest rodeo queen pageants in the state. Title holders for the NDWS show are required to run for the title of Miss Rodeo North Dakota. Out of the last 45 NDWS queens, nineteen have gone on to win the state title. A ladies luncheon and fashion show are tentatively scheduled for Thursday, March 12.
The Winter Show will follow CDC, city and state COVID-19 guidelines.
The Winter Show closes on Sunday, March 14 with the second annual King of the Sale Ring auctioneer contest.
More information online at www.northdakotawintershow.com or call  the Winter Show Office, at 701-845-1401.
BISMARCK, N.D. (AP) — Critics of legislation that addresses gender in school sports say the proposal discriminates against transgender students in North Dakota. The bill would prohibit public schools from allowing a person to participate on a girls or boys team if the person "was assigned the opposite sex at birth." Its sponsor, Republican Rep. Ben Koppelman, says the bill would ensure fair competition for girls in middle and high school sports. But, opponents say it excludes transgender students from athletics. The House Human Services Committee took no action on the bill Monday.
FARGO, N.D. (AP) — A federal appeals court has upheld a district judge's decision to order a full environmental impact review of the Dakota Access pipeline, but has declined to shut the line down while the review is completed. U.S. District Judge James Boasberg ruled last year that a more extensive review was necessary than the assessment conducted earlier by the U.S. Army Corps of Engineers. The pipeline crosses beneath the Missouri River, just north of the the Standing Rock Sioux Reservation that straddles the North Dakota-South Dakota border. The tribe draws its water from the river and fears pollution.
BISMARCK, N.D. (AP) — The North Dakota Legislature has signaled its reluctance to back a bill that would extend the period of property tax delinquency from two years to five for homeowners before foreclosure. The House Finance and Taxation committee on Monday gave the bill a "do not pass" recommendation, despite an appeal by the bill's sponsor that many could lose their homes due to a shaky state economy. Rep. Bernie Satrom said extending the period to pay off a tax delinquency could help people stay in their homes. The bill would only apply to owners who use the property as a primary residence.
In sports…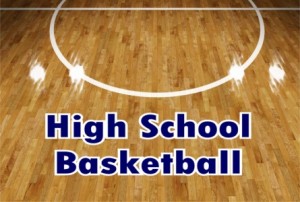 BOYS PREP BASKETBALL
Fargo North 78, Valley City 71
Bismarck Legacy 90, Mandan 70
Bismarck St. Mary's 91, Watford City 26
Central McLean 65, Standing Rock 62
Edgeley-Kulm-Montpelier 62, Linton-HMB 55
Fargo Davies 90, Wahpeton 68
Fargo Shanley 68, Fargo South 58
Four Winds/Minnewaukan 64, Langdon-Edmore-Munich 39
Hazen 53, Mott-Regent 50
Kenmare 64, Dunseith 51
Kidder County 75, South Border 35
Minot 84, Bismarck High 76
West Fargo 90, Devils Lake 71
GIRLS PREP BASKETBALL
Valley City 75 Fargo North 46
Carrington 58, LaMoure-Litchville-Marion 42
Bismarck Century 99, Dickinson 41
Bismarck Legacy 92, Mandan 62
Center-Stanton 61, Hazen 46
Central Cass 57, Enderlin 37
Central McLean 63, Max 15
Dickinson Trinity 64, Glen Ullin-Hebron 44
Fargo Davies 75, Wahpeton 36
Griggs Central/Midkota Co-op 56, Ellendale 46
Hatton-Northwood 51, Hillsboro/Central Valley 18
Kidder County 73, South Border 31
Linton-HMB 59, Edgeley-Kulm-Montpelier 39
May Port CG 59, North Border 42
Northern Cass 71, Tri-State, S.D. 37
Trenton 72, New Town 35
Watford City 74, Bismarck St. Mary's 39
Westhope-Newburg 57, Drake-Anamoose 40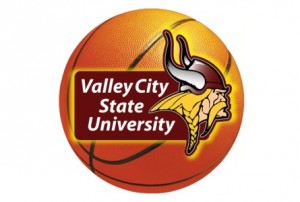 Valley City  (VCSU) The Valley City State men's basketball team went on a 20-4 run midway through the second half Tuesday, taking control of a close game as they earned their 13th victory of the season.
Valley City State 82, Yellowstone Christian College 62
Trailing 51-50 with about 10 minutes to play, the Vikings outscored Yellowstone Christian College 32-11 down the stretch en route to an 82-62 non-conference win.
Valley City State is now 13-4 overall this season. The Vikings resume conference play this weekend with home games against Presentation College (Friday) and Mayville State (Saturday).
Four different Vikings scored in double figures Tuesday, led by 18 points from Chris Thompson and 15 from Joshua Kelly. Thompson scored 13 of his points in the second half – including 11 points in the final 10 minutes.
"We finally made an adjustment in regards to taking it to the basket hard," VCSU head coach Ryan Montgomery said of their late offensive outburst. "We made that adjustment and Chris Thompson was big for that. We started going to him for isolation play, and he really performed and did his job."
Eddie Oyet added 13 points off the bench for VCSU, and Connor Entzi finished with 12 points.
The Vikings led by as many as seven points early in the second half before Yellowstone steadily chipped away. The Centurions – who defeated Dickinson State on Monday night – took their first lead of the second half at 51-50 on Devin Jones's 3-pointer with 10:02 remaining. From there, it was all Vikings.
Oyet made a pair of free throws to put VCSU back on top at 52-51. Hunter Sand then followed with five straight points to make it 57-51, and Thompson and Oyet added baskets as part of a quick 12-0 run to put the Vikings in command.
Valley City State shot 47 percent overall (30-64) for the game and 59 percent in the second half. The Vikings shot 30 percent on 3's (9-30) and 77 percent on free throws (13-17). Yellowstone shot 41 percent overall (23-56), 36 percent on 3's (8-22) and 50 percent on free throws (8-16).
VCSU held a 37-31 rebounding edge and forced 14 turnovers while committing 11. The Vikings scored 18 points off turnovers and held a 43-26 advantage in paint points.
Up Next: Conference Play Resumes
Valley City State's men and women start the second half of conference play this weekend with a pair of home doubleheaders. The Vikings host Presentation College on Friday for a 5:30/7:30 p.m. doubleheader. On Saturday, VCSU hosts Mayville State at 3 and 5 p.m. The Viking men are 4-3 in conference play and sit one game back of conference leaders Mayville State and Bellevue University.
"It's going to be tough weekend," said Montgomery. "We want everybody to focus first on Presentation College. Everybody focus on Friday night first, and then we can go worry about Saturday's game against Mayville."
NBA..
UNDATED (AP) — The Los Angeles Clippers' seven-game winning streak is over, but the Utah Jazz continue to win.
Trae Young dropped in 38 points and Kevin Huerter (HUR'-tur) scored all 13 of his points in the final quarter to guide the Atlanta Hawks past the Clippers, 108-99.
De'Andre Hunter had 22 points for Atlanta, while Clint Capela collected 13 points and 19 rebounds. Young furnished 14 points in the third quarter.
The Clippers were without three starters. Leading scorers Kawhi (kah-WY') Leonard and Paul George were ruled out due to health and safety protocols. Guard Patrick Beverley missed the game with right knee soreness.
Reggie Jackson led the Clippers with 20 points, eight assists and seven rebounds.
The Jazz won their ninth in a row as Rudy Gobert (goh-BEHR') had 18 points, 19 rebounds and four blocked shots in a 108-94 comeback over the Knicks. Utah trailed 15 in the first half and didn't get ahead for good until a 20-3 run to start the fourth quarter.
Royce O'Neale scored 20 points, helping Utah overcome a quiet night for Donovan Mitchell. Mike Conley had 19 points, seven rebounds, and five assists.
Mitchell finished with just nine points on 3 of 15 shooting.
In the NBA's other game Tuesday, John Wall scored 24 points in his first game against his former team, leading the Rockets to a 107-88 romp over the Wizards. Victor Oladipo (oh-lah-DEE'-poh) and Eric Gordon added 20 points apiece to help Houston get its third straight win.
NBA-PACERS-LeVERT
LeVert out indefinitely after kidney surgery
INDIANAPOLIS (AP) — The Indiana Pacers say Caris LeVert will be out indefinitely after having surgery to treat a cancerous growth on his left kidney.
Doctors found the small mass during a post-trade physical. Team officials say no additional treatment is needed and LeVert is expected to make a full recovery.
LeVert was acquired in a trade earlier this month that sent Victor Oladipo (oh-lah-DEE'-poh) to Houston and James Harden to Brooklyn.
TOP-25 MEN'S BASKETBALL
— Alabama completed its first season sweep of Kentucky in 32 years as Jaden Shackelford provided 21 points to lead the ninth-ranked Crimson Tide past the Wildcats, 70-59. Alabama senior Herbert Jones finished one rebound and two assists shy of a triple-double and went 9-for-10 from the free throw line down the stretch to help seal the game for the Tide.
— Sharife Cooper had 28 points, eight rebounds and seven assists to lead Auburn to an 88-82 upset over No. 12 Missouri. The Tigers are 4-2 since Cooper was ruled eligible by the NCAA.
In Tuesday's other top-25 action:
UNDATED (AP) — Fifth-ranked Texas wasn't able to get a victory for their quarantined head coach.
Austin Reaves scored 23 points and 24th-ranked Oklahoma earned its fourth straight win by holding off the short-handed Longhorns, 80-79. Reaves hit two free throws with 18.3 seconds left for the final margin.
The Sooners intercepted a long pass to end the game, sending Texas to its second Big 12 home loss.
Texas played without coach Shaka Smart, who announced Monday he has COVID-19 and is in isolation from the team and his family. The Longhorns also were without starters Courtney Ramey and Jericho Sims, along with backup Brock Cunningham. The school did not immediately give a reason why the players were unavailable.
— Yves Pons (eev pahnz) scored 13 points and No. 18 Tennessee overcame 37% shooting to beat Mississippi State 56-53. Freshman Keon Johnson scored four of his eight points over the final 2 1/2 minutes while drawing a key charging foul in the process.
— Jalen Crutcher poured in 27 points and Ibi Watson added 18 for Dayton in a 76-71 win at No. 22 Saint Louis. The Billikens were playing their first game since Dec. 23 as the program suspended team activities due to a COVID-19 outbreak.
VIRUS OUTBREAK-COLLEGE BASKETBALL
Michigan State plans return
EAST LANSING, Mich. (AP) — Michigan State is planning to resume competing later this week after postponing three straight games due to a COVID-19 outbreak within the men's basketball program.
Coach Tom Izzo (IH'-zoh) says the Spartans are planning to play at Rutgers (8-6, 4-6) on Thursday night. He expects shooting guard Joshua Langford and center Mady Sissoko to be cleared to play the Scarlet Knights after both tested positive for the coronavirus earlier this month.
BASEBALL-HALL OF FAME
Hall voters pitch a shutout
NEW YORK (AP) — There will be no Class of 2021 at this summer's baseball Hall of Fame induction ceremony at Cooperstown.
No one received the required 75% of the vote. Curt Schilling was the lone player to receive at least 62%, showing up on 71.8% of the ballots submitted by the Baseball Writers Association of America.
Barry Bonds was named on 61.8% of the ballots, Roger Clemens 61.6% and Scott Rolen 52.9%. The highest first-year eligible player was Mark Buehrle (BUR'-lee) at just 11%.
It's the 19th time the BBWAA has failed to elect a Hall member and just the third time since 1971. With the Hall of Fame's Era Committees postponing their scheduled elections until next offseason because of the pandemic, there won't be a 2021 Hall class.
The 2020 Hall class will be the guests of honor this year after their induction ceremony was pushed back due to the pandemic.
MLB-PHILLIES-REALMUTO
Phillies, Realmuto agree on $115.5 million deal
PHILADELPHIA (AP) — J.T. Realmuto (ree-al-MOO'-toh) is staying put.
Two people familiar with the deal tell The Associated Press that the Philadelphia Phillies and the two-time All-Star catcher have agreed to a five-year, $115.5 million contract.
Realmuto's average annual salary of $23.1 million will become the highest for a catcher, topping the $23 million Joe Mauer averaged in a $184 million, eight-year deal with the Minnesota Twins for 2011-18.
Realmuto was acquired from the Marlins in 2019 in a trade that sent right-hander Sixto Sanchez and catcher Jorge Alfaro to Miami. He has flourished in Philadelphia, hitting .273 with 36 home runs, 115 RBIs and .492 slugging average.
Elsewhere in the majors:
— A person familiar with the agreement tells The Associated Press that the Cleveland Indians are bringing back free agent second baseman César Hernández on a one-year contract with a club option for 2022. Hernández had a solid season for the Indians in 2020, leading the American League with 20 doubles while batting .283 with three home runs, 20 RBIs and 35 runs scored in 58 games.
— Shortstop Marcus Semien agreed to a one-year, $18 million pact with the Blue Jays. That's according to a person familiar with the negotiations who spoke with The Associated Press on condition of anonymity Tuesday because the agreement was subject to a successful physical. Semien finished third in AL MVP voting in 2019, when he hit 33 homers with 92 RBIs with an .892 OPS.
MLB-HANK AARON MEMORIAL
Baseball gathers behind home plate to honor Hammerin' Hank
ATLANTA (AP) — Emotions ran high as baseball came together at Truist Park to honor to life and legacy of Hank Aaron.
The one-time home run king and Baseball Hall of Famer died last week at age 86.
Baseball Commissioner Rob Manfred, Braves manager Brian Snitker and Hall of Famer Chipper Jones spoke emotionally about Aaron's humble demeanor and the enormous legacy he left behind. Snitker, especially choked back tears as he remembered Aaron's affection for those who didn't possess his unparalleled talent. And Jones credited Aaron with helping persuade the Braves to take him with the No. 1 pick in 1990.
NHL…
— Carl Grundstrom and Kurtis MacDermid scored to back Calvin Peterson's 32-save effort in the Kings' 2-1 win against the Wild. Grundstrom notched the winner 5:09 into the third period, about four minutes after Eriksson Ek tied it up for Minnesota.
— Justin Schultz scored with just 26.4 remaining to send the Capitals past the Islanders, 3-2. Vitek Vanecek made 32 saves for Washington, which also received goals from John Carlson and Daniel Sprong. Noah Dobson and Mathew Barzal scored for New York.
UNDATED (AP) — The Boston Bruins wasted a 2-0 lead before earning their third straight win.
Craig Smith scored with 11 seconds showing on the clock in overtime to give the Bruins a 3-2 win over the Penguins. Brad Marchand had a short-handed goal and assisted on Nick Ritchie's goal to help the B's Pittsburgh's four-game winning streak.
Jason Zucker made it 2-1 midway through the third period and Kasperi Kapanen tied it with 3:16 to go.
— Jason Dickinson scored 1:32 into overtime and the Stars won a third straight home game to start their delayed season, beating the Red Wings 2-1. John Klingberg also tallied and set up the game-winners as Dallas dealt Detroit its fifth consecutive loss.
— The Avalanche hammered the Sharks, 7-3 as Brandon Saad (sahd) scored twice, one during a three-goal flurry at the end of the first period. Mikko Rantanen (MEE'-koh-RAN'-tahnen) tied an Avalanche record by scoring in his sixth straight game, and Valeri Nichushkin (nih-KOOSH'-kihn) added a short-handed goal and an assist in the rout.
— John Gibson picked up his 21st career shutout and second in four starts by turning back 31 shots in the Ducks' 1-0 decision over the Coyotes. Danton Heinen scored his first goal of the season in the opening period.
— The Flyers picked up their first road win as Nolan Patrick, Joel Farabee and Ivan Provorov scored third-period goals in a 5-3 verdict over the Devils. James van Riemsdyk (REEMZ'-dyk) scored two power-play goals and Brian Elliott made 23 saves as the Flyers came back to win after blowing an early two-goal lead.
— Shootout goals by Brayden Schenn and David Perron (peh-RAHN') sent the Blues past the Golden Knights, 5-4. Perron scored twice in regulation to help St. Louis overcome Max Pacioretty's (pash-uh-REH'-teez) hat trick.
— Jack Eichel (EYE'-kul), Dylan Cozens (KUH-zihnz) and Tobias Rieder (REE'-dur) scored for the Sabres in a 3-2 win over the Rangers. Eichel's first goal of the season came on a power play and snapped a 2-all tie 7:31 into the second period.
— Patric Hornqvist scored the tying goal with 3 seconds left in regulation and had the game winner in a shootout as the Panthers beat the Blue Jackets, 4-3. Carter Verhaeghe (vur-HAY'-gee) and Aleksander Barkov also scored in regulation to back former Columbus netminder Sergei Bobrovsky (boh-BRAHV'-skee), who stopped 19 shots.
— The Predators pulled out a 3-2 win over the Blackhawks on Roman Josi's (YOH'-seez) goal 2:57 into overtime. Yakov Trenin and Mikael Granlund had the other goals in Nashville's first win in four games.
— Mitch Marner's goal with 7:46 remaining gave the Maple Leafs a 4-3 victory at Calgary. Marner has two goals and four assists in his last four games. Matthews also had a goal and an assist for Toronto.
— Andrew Copp scored twice and the Jets climbed out of a two-goal hole to beat the Oilers, 6-4. Nikolaj Ehlers (EE'-lurz) had a goal and three assists in Winnipeg's fifth win in seven games.
NHL-NEWS
Staal is practicing again
UNDATED (AP) — Carolina Hurricanes captain Jordan Staal is back at practice after testing positive for COVID-19.
Staal said Tuesday he feels good now after having some chills and coughing. He was the first of six Hurricanes players that ultimately appeared on the league's daily COVID-19 unavailability list, which ultimately led to the postponement of three games.
The Hurricanes are currently scheduled to return to the ice Thursday against Tampa Bay.
Also in the NHL:
— Maple Leafs head coach Sheldon Keefe says backup goaltender Jack Campbell will be out "weeks" with a leg injury suffered late in Sunday's win at Calgary. Flames forward Matthew Tkachuk landed on him in a goalmouth scrum. Campbell has a 2-0-0 record with a 2.00 goals-against average and .923 save percentage this season.
NFL-PACKERS-RODGERS
Rodgers says he sees no reason he won't be back
GREEN BAY, Wis. (AP) — All-Pro quarterback Aaron Rodgers says that he doesn't think there's any reason that he wouldn't be back with the Green Bay Packers next season.
But he added during his weekly spot on SiriusXM Radio's "The Pat McAfee Show" that his future isn't necessarily in his control.
Rodgers was clarifying remarks he made Sunday after the Packers' 31-26 NFC championship game loss to the Tampa Bay Buccaneers. Rodgers said after the game that "there's a lot of guys' futures that are uncertain, myself included."
NFL-WASHINGTON-KING
King is NFL's first Black female assistant position coach
WASHINGTON (AP) — Washington has promoted Jennifer King to assistant running backs coach, making her the first Black female assistant position coach in the NFL.
King is just the second woman in league history to be an assistant position coach after Tampa Bay's assistant defensive line coach Lori Locust.
King spent the 2020 season as a full-year coaching intern under Ron Rivera and worked with running backs coach Randy Jordan.
NBA-OBIT-WINGO
Knicks fan favorite Wingo dies
NEW YORK (AP) — Former New York Knick and fan favorite Harthorne Wingo has died at 73.
Wingo was a late-season signing and a reserve on New York's 1972-73 championship team, which featured Hall of Famers Walt Frazier, Willis Reed, Earl Monroe, Dave DeBusschere (deh-BUSH'-ur), Bill Bradley and Jerry Lucas. Fans would chant for Wingo to come into the game and then cheer wildly once he checked in at the scorers table. The 6-foot-6 forward was from a town near the Blue Ridge Mountains in North Carolina, but he later gained attention on the New York City playgrounds. He played four seasons for the Knicks in the 1970s.
Harthorne Wingo was 73 years old.
In world and national news…
MOSCOW (AP) — Russian lawmakers have quickly approved the extension of the last remaining nuclear Russia-U.S. arms control, a fast-track action that comes just days before it's due to expire. Both houses of parliament voted unanimously Wednesday to extend the New START treaty for five years a day after a phone call between U.S. President Joe Biden and Russian President Vladimir Putin. The Kremlin said they agreed to complete the necessary extension procedures in the next few days, according to the Kremlin. The pact's extension doesn't require congressional approval in the U.S., but Russian lawmakers must ratify the move and Putin is to sign the relevant bill into law.
UNITED NATIONS (AP) — President Joe Biden's pick to be America's ambassador to the United Nations says if she's confirmed by the Senate she'll vigorously counter China's authoritarian agenda and engage in "people-to-people diplomacy." Veteran foreign service officer Linda Thomas-Greenfield speaks in prepared remarks of China's diplomatic inroads during the Trump administration, which pursued an "America First" policy that weakened international alliances. She makes clear there will be a change under Biden to re-engaging internationally and promoting American values. The Associated Press obtained excerpts of her testimony to the Senate Foreign Relations Committee on Wednesday.
SINGAPORE (AP) — Singapore's government says it had detained without trial a 16-year-old student, who had made detailed plans and preparations to launch what authorities called terrorist attacks on two mosques. The Internal Security Department says the teen was inspired by an Australian gunman who killed 51 worshippers at two mosques in New Zealand in 2019. It says the Singapore youth had aimed to attack two mosques with a machete on March 15, the second anniversary of the Christchurch attack. The teen was detained in December, and was the youngest terror suspect to be held under the country's Internal Security Act.
BERLIN (AP) — Europe's aviation safety agency says a modified version of the Boeing 737 Max, incorporating multiple safety upgrades, has been approved to resume flights in Europe, following nearly two years of reviews after the aircraft was involved in two deadly crashes that saw the planes grounded worldwide. Changes mandated by the European Union Aviation Safety Agency, or EASA, include a package of software upgrades, a reworking of the electrical system, maintenance checks, operations manual updates and new crew training. "We have reached a significant milestone on a long road," EASA executive director Patrick Ky said Wednesday.
BRUSSELS (AP) — The European Union's dispute with AstraZeneca has intensified with the Anglo-Swedish drugmaker denying the EU's assertion that it had pulled out of talks on vaccine supplies. AstraZeneca said that it still planned to meet with EU officials in Brussels later in the day. The talks will be the third in as many days. AstraZeneca says the figures in its contract with the EU were targets that couldn't be met because of problems in rapidly expanding production capacity. The EU, which has 450 million citizens, is lagging badly behind countries like Israel and Britain in rolling out coronavirus vaccine shots for its health care workers and most vulnerable people.
THE HAGUE, Netherlands (AP) — The head of the World Food Program says that the COVID-19 pandemic highlighted the need to strengthen vulnerable supply chains to impoverished nations struggling to feed their populations. David Beasley, executive director of the United Nations' Nobel Peace Prize-winning food program, warned Wednesday said that the pandemic put further stress on supply chains getting food to the hungry. He has told a World Economic Forum panel discussion that "We've got to continue to work the system, we've got to make certain that we are … less vulnerable to COVID type impacts." Beasley stressed that the food supply system is "not broken" but that 10% of the global population is in extreme poverty and needs to be reached by suppliers.