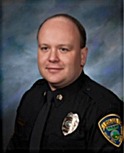 Valley City  (VCPD)  The Valley City Police Department reports that on Friday February 19, 2021 at 12:05 p.m., the Valley City Police Department was dispatched to 325 Second Street Northwest for a report of a one vehicle collision.
The driver lost control of the vehicle while attempting to park it in an underground garage.
The news release from Police Chief, Phil Hatcher says, an investigation into the incident began, and the driver was extricated from the vehicle by members of the Valley City Fire Department.
He says, based on the initial investigation, it is suspected that the driver suffered a medical event which led to the incident.
The driver was transported to Mercy Hospital in Valley City and has since passed away.
No other injuries were reported.  Minor non-structural damage was found to the building.
No other information will be released at this time.