CSi Weather…
…WINTER WEATHER ADVISORY IN EFFECT FROM 6 AM TO 6 PM CST
TUESDAY… INCLUDES STUTSMAN, BARNES COUNTIES.
* WHAT…Snow expected. Total snow accumulations of 1 to 4 inches.
Brief freezing rain is possible at times.
* WHERE…Portions of northern and east-central North Dakota.
This includes the Tribal Lands of the MHA Nation and the Turtle
Mountain Chippewa Nation.
* WHEN…From 6 AM to 6 PM CST Tuesday.
* IMPACTS…Plan on slippery road conditions. The hazardous
conditions could impact the morning or evening commute.
PRECAUTIONARY/PREPAREDNESS ACTIONS…
Slow down and use caution while traveling.
The latest road conditions for the state you are calling from can
be obtained by calling 5 1 1.
Forecast…
.MONDAY NIGHT…Mostly clear. Lows in the mid 20s. West winds 15 to
25 mph decreasing to 5 to 15 mph after midnight.
.TUESDAY…Cloudy. Chance of snow in the morning, then snow likely in the afternoon, possibly mixed with rain in the afternoon. Snow accumulation around 1 inch in the Jamestown area, up to 3 inches in the Valley City area. Highs in the mid 30s. Southwest winds 5 to 10 mph shifting to the west around 15 mph in the afternoon. Chance of snow 70 percent.
.TUESDAY NIGHT…Mostly cloudy with a 50 percent chance of snow
in the evening, then partly cloudy after midnight. Lows around
20. Northwest winds 10 to 15 mph.
.WEDNESDAY…Partly sunny. Highs in the lower 30s. Northwest
winds 10 to 15 mph.
.WEDNESDAY NIGHT…Mostly cloudy in the evening then clearing.
Lows around 15.
.THURSDAY…Sunny. Highs around 40.
.THURSDAY NIGHT…Increasing clouds. Lows in the upper 20s.
.FRIDAY…Partly sunny. Highs around 40.
.FRIDAY NIGHT…Decreasing clouds. Lows 10 to 15.
.SATURDAY…Partly sunny. Highs around 20.
.SATURDAY NIGHT…Partly cloudy. Lows zero to 5 above.
.SUNDAY…Partly sunny. Highs 15 to 20.
An upper level system and accompanied surface low will move across
southern North Dakota into central Minnesota Tuesday into Tuesday
night. Precipitation in the form of snow or a rain and snow mix
will occur as it moves through. Potential exists for a couple
inches of snow from this system, with highest chances from Devils
Lake through the mid Red River valley to Park Rapids area.
This snow will be a wet snow and may bring slippery roads and it
may affect the Tuesday afternoon and evening commute.
If you have travel plans Tuesday afternoon and evening stay tuned
for updates on this system.
Jamestown  (CSi)  Beginning Tuesday, February 23 there will be a road closure on the southern interior McElroy Park Roads as the riverbank restoration project continues in Jamestown.
Trucks will be hauling in and out near the park entrance at 15th St SE and 5th Ave SE and continuing into the park.
Pedestrians in the park should use extreme caution. This construction work will continue thru approximately March 19th.
Motorist's should use extreme caution in this area.
Jamestown  (Parks & Recreation) The recent mild temperatures has led to Jamestown Parks & Recreation Department closing  all outdoor ice rinks.
Ice conditions at  outdoor ice rinks right now are in very poor condition.
NDDoH
COVID-19 Stats
Mon Feb. 22, 2021
11-a.m.
Barnes:
New Positives 0
Total Positives 1292
Active 6
Recovered 1247
Stutsman
New Positives  0
Total Positives 3283
Active 7
Recovered 3189
COVID-19 Test Results
The results listed are from the previous day. Additional data can be found on the NDDoH website.
Please note that from now on the daily news release will be sent Monday – Friday. The NDDoH dashboard will continue to be updated daily.
BY THE NUMBERS
111,128
Residents who received at least one dose of vaccine
185,196
Total COVID-19 vaccine doses administered
2,185
Total Tests from yesterday*
1,626,483
Total tests completed since the pandemic began
35
Positive Individuals from yesterday*****
29
PCR Tests
6
Antigen Tests
99,312
Total positive individuals since the pandemic began
2.09%
Daily Positivity Rate**
710
Total Active Cases
-15
Change in active cases from yesterday
47
Individuals with a recovery date of yesterday****
97,164
Total recovered since the pandemic began
38
Currently hospitalized
-2
Change in hospitalizations from yesterday
3
New death(s) since Feb. 19
1,438
Total deaths since the pandemic began

INDIVIDUALS WHO DIED WITH COVID-19 SINCE 2/19
Man in his 70s from Cass County
Man in his 90s from Cass County
Man in his 60s from Grand Forks County

NEW POSITIVE CASES REPORTED MONDAY BY COUNTY

Adams
0
Grant
0
Ransom
0
Barnes
0
Griggs
0
Renville
0
Benson
0
Hettinger
0
Richland
0
Billings
0
Kidder
0
Rolette
2
Bottineau
0
LaMoure
0
Sargent
1
Bowman
0
Logan
0
Sheridan
0
Burke
0
McHenry
1
Sioux
0
Burleigh
5
McIntosh
0
Slope
0
Cass
5
McKenzie
1
Stark
3
Cavalier
0
McLean
0
Steele
0
Dickey
0
Mercer
0
Stutsman
0
Divide
1
Morton
1
Towner
0
Dunn
0
Mountrail
1
Traill
0
Eddy
0
Nelson
0
Walsh
0
Emmons
0
Oliver
0
Ward
4
Foster
0
Pembina
0
Wells
0
Golden Valley
1
Pierce
0
Williams
6
Grand Forks
3
Ramsey
0
* Note that this includes PCR and antigen; it does not include individuals from out of state. 
**Individuals (PCR or antigen) who tested positive divided by the total number of people tested who have not previously tested positive (susceptible encounters). 
*** Number of individuals who tested positive with a PCR or antigen test and died from any cause while infected with COVID-19. Please remember that deaths are reported as they're reported to us by the facility or through the official death record (up to 10-day delay). 
**** The actual date individuals are officially out of isolation and no longer contagious.
*****Daily positive numbers include people who tested with a PCR or antigen test. Totals may be adjusted as individuals are found to live out of state, in another county, or as other information is found during investigation.
For descriptions of these categories, visit the NDDoH dashboard.
For the most updated and timely information and updates related to COVID-19, visit the NDDoH website at www.health.nd.gov/coronavirus, follow on Facebook, Twitter and Instagram and visit the CDC website at www.cdc.gov/coronavirus.
Valley City  (CCHD) City/County Health in Valley City reminds residents that the COVID-19 Testing this week will be again  Friday Feb. 26 from 1-p.m., to 2-p.m., inside the VCSU Fieldhouse. Each day, Rapid Testing  will be held, and request if you would like the Rapid Test, or PCR Test.
These are walk-in testing events.  Please park your vehicle and enter through the west entrance. Handicapped parking space and access available at the east entrance.
Preregistration is required, on line at testreg.nd.gov.  A one time registration only is required.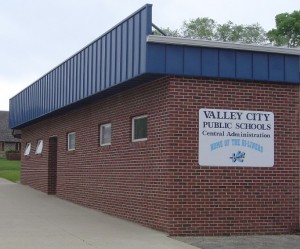 Valley City  (VCPS)  Valley City Public Schools announces that the school district's announces annual school election will be held on Tuesday, June 8, 2021.
The seat  open, is one at large position for a three year term currently being held by Natalie Wintch.
Those interested in filing for the open positions need to file papers with the school district business manager in the Central office before 4:00 p.m., April 5, 2021.
The filing papers may be picked up by contacting  Valley City Public Schools Business Manager, Thomas Vanorny, at  Central Ave N, Valley City ND 58072-2949.  Call  701-845-0483 or email tom.vanorny@k12.nd.us.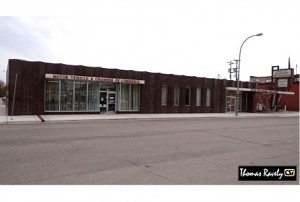 Update
Jamestown  (Chamber)  The Jamestown Area Chamber of Commerce is inviting area legislators to participate in a Virtual Meet & Greet, set of Monday March 1, 2021 at 7-p.m.
Representatives Chet Pollert, Mitch Ostlie, and Bernie Satrom, as well as, Senator Cole Conley are expected to Join us.
The presentation will be shown during the legislature's cross-over, as legislators are invited to recap the first half of session, and speak about legislation, that may be coming up.
Chamber Executive, Emily Bivens reports how to access the virtual presentation, and ask questions of the legislators.
Please submit questions to Emily Bivens at director@jamestownchamber.com before the event, and for the link.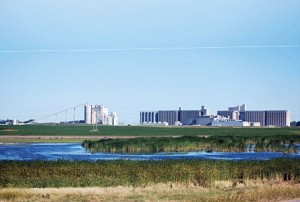 BISMARCK, N.D. – The North Dakota Industrial Commission (Commission) has awarded $1,000,000 in Renewable Energy Program matching funds for two projects that enhance renewable energy.
Spiritwood Greenhouse CO2 Supply Project
Awardee: Glass Investments Projects Inc.
Amount Awarded: $500,000
Total Project Costs: $1,884,713
This project will develop a CO2 collection and distribution system between the Dakota Spirit ethanol biorefinery and a proposed 27-acre commercial greenhouse within the Spiritwood Energy Park near Spiritwood, ND. If successful, the business model utilized on this project can easily be transferred to other ethanol biorefineries with CO2 availability.
In a joint statement the Commission said, "This project will help diversify revenue streams at a North Dakota ethanol plant by taking a byproduct and monetizing it while enabling the local production of fresh produce year-round."
Also Awarded ….
Autonomous Operations within the North Dakota Renewable Energy Sector
Awardee: Evolve Analytics LLC
Amount Awarded: $500,000
Total Project Costs: $2,271,645
This project will create a full suite of artificial intelligence (AI) powered software applications for autonomous drones operated by onsite wind technicians offering significant time, convenience, scalability and accuracy advantages over existing processes.
In a joint statement the Commission said, "North Dakota has been a leader in developing the Unmanned Aerial System (UAS) industry.  This project utilizes that expertise to develop practical applications that will help the wind industry maximize efficiency and safety."
The North Dakota Industrial Commission, consisting of Gov. Doug Burgum as chairman, Attorney General Wayne Stenehjem and Agriculture Commissioner Doug Goehring, oversees the Renewable Energy Program.
The Legislature established the program in 2007 to provide funding for research, development, marketing and education to foster growth of renewable energy including wind, biofuels, biomass, solar, hydroelectric, geothermal and hydrogen.
The next application deadline for the program is August 1, 2021.
For more information on approved projects or the program, contact Jonathan Russo (701-328-5347) or Andrea Pfennig (701-328-3786) or visit: www.nd.gov/ndic/renew-infopage.htm.
BISMARCK, N.D. (AP) — North Dakota's Republican-led House has endorsed a measure that would prohibit state or local governments from mandating face coverings. Representatives approved the measure 50-44 on Monday. The bill also bars making a mask mandatory as a condition for entry for "education, employment, or services." The bill now goes to the Senate. Bill sponsor GOP Rep. Jeff Hoverson and others argued there was no proof that masks work to slow the spread of the coronavirus and they questioned the government's role in mandating them.
BISMARCK, N.D. (AP) — North Dakota's Senate has decided for a second time to allow the North Dakota Legislature to meet annually instead of every other year. Senators voted 28-19 on Monday to approve the bipartisan measure, after agreeing to reconsider it. The bill was amended to allow the Legislature to meet annually — if they choose — only over the next two years. The bill now goes to the House, where its prospects are uncertain. The bipartisan bill was narrowly approved Friday, with Republican Lt. Gov. Brent Sanford, the Senate president, casting a rare tie-breaking vote. GOP Sen. Terry Wanzek missed Friday's floor vote due to a doctor's appointment. Wanzek is opposed to annual sessions and requested the chamber reconsider the bill. Lawmakers for decades have rebuffed attempts to hold annual sessions.
FARGO, N.D. (AP) — A man has been sentenced to four months in federal prison for participating in violent protests in downtown Fargo after the death of George Floyd in Minneapolis. Twenty-one-year-old Abdimanan Habib, of Fargo, pleaded guilty in January to civil disorder for his role in a clash between protesters and law enforcement officers on May 30. Court documents show that Habib can be seen on video throwing rocks or debris toward police officers. At one point Habib tried to light a bottle containing alcohol but was unable to ignite the homemade explosive. Floyd, who was Black and handcuffed, died May 25 after Officer Derek Chauvin, who is white, pressed his knee against Floyd's neck as Floyd said he couldn't breathe.
BISMARCK, N.D. (AP) — North Dakota lawmakers are weighing a bill aimed at cutting down on an epidemic of catalytic converter thefts. The catalytic converters have become a hot item for thieves because of the precious metals inside. The devices, which have long been required to reduce pollutants from gasoline-powered vehicles, contain palladium, rhodium and platinum. Those precious metals can bring thousands of dollars per ounce, and thieves find it easy to quickly cut the devices from a car's underside. The bill in the Legislature would restrict the sale and purchase of catalytic converters.
BISMARCK, N.D. (AP) — A North Dakota family that was aboard a United Airlines flight forced to make an emergency landing described debris, sparks and "balls of fire" outside their windows as an engine failed. Brenda Dohn of Wishek was aboard the Boeing 777-200 with her husband and three kids, headed from Denver to Honolulu, on Saturday when the plane's right engine failed. Dohn told KX News that what began as a smooth takeoff quickly turned into turbulence in the clouds. Dohn said she felt "a big boom, not something small" and immediately knew that something had happened. The plane eventually returned to land safely at the Denver airport.
In sports….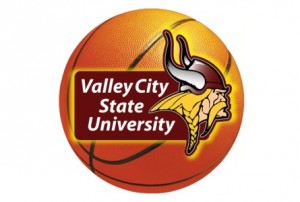 Valley City  (VCSU)  The Valley City State men's basketball team has earned the No. 3 seed for the NSAA Postseason Tournament and will host a first round game on Tuesday night. The Vikings host No. 6 Dickinson State at 7 p.m., Tuesday at the W.E. Osmon Fieldhouse. The Vikings finished the regular season with a 78-69 victory at Dickinson on Friday, and now have an 18-6 overall record.
The Viking women has earned the No. 5 seed for the NSAA Tournament. The Vikings play their first round game at No. 4 Mayville State on Tuesday at 5:30 p.m.
(WDA)  The ND state boys' and girls' hockey tournaments start on Tuesday, Feb. 23. Century and Minot will host quarterfinal games in the boys' tournament. The Patriots face West Fargo while Minot entertains Fargo South-S. Williston and Bottineau-Rugby have the tall task of facing perennial powers GF Red River and GF Central, respectively, on the road. In girls' play, Bismarck hosts neighboring Mandan. Minot visits Grand Forks and Jamestown faces top seed Fargo North-South. A win advances the teams to the semifinals later this week in Grand Fork. A loss ends the season. Boys Bracket   Girls Bracket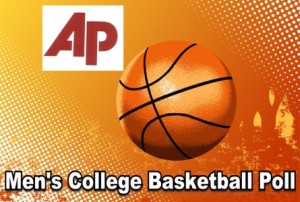 (AP) Gonzaga and Baylor remain atop The Associated Press men's college basketball poll in a week of little change. The top five from a week ago remained the same in the poll and no teams dropped out of the AP Top 25. Gonzaga received 60 first-place votes from a media panel and Baylor had the other four, with the Bulldogs picking up one vote from the Bears. Michigan, Ohio State and Illinois rounded out the top five. The Buckeyes held their spot despite losing 92-87 to the Wolverines on Sunday. No. 12 Houston dropped six spots and No. 15 Virginia lost eight while No. 9 Iowa and No. 10 West Virginia moved back into the top 10. No. 11 Florida State had the biggest jump, gaining five spots.
In world and national news…
WASHINGTON (AP) — Merrick Garland, President Joe Biden's attorney general nominee is vowing to prioritize combating extremist violence and said his first focus would be on the insurrection at the U.S. Capitol as he sought to assure lawmakers that the Justice Department would remain politically independent on his watch. The federal appeals court judge was snubbed by Republicans for a seat on the Supreme Court in 2016. Garland appeared Monday before the Senate Judiciary Committee and is widely expected to sail through his confirmation process with bipartisan support. He says the "attorney general represents the public interest, particularly and specifically as defined by the Constitution and the statutes of the United States." He pledged that he does "not plan to be interfered with by anyone."
MINNEAPOLIS (AP) — Dominion Voting Systems has filed a $1.3 billion defamation lawsuit against the founder of Minnesota-based MyPillow. The lawsuit alleges that Mike Lindell falsely accused Dominion of rigging the presidential election. The lawsuit was filed in federal court in the District of Columbia Monday. It alleges Lindell ignored repeated warnings from Dominion. The voting technology company has filed similar lawsuits against Donald Trump lawyers Rudolph Giuliani and Sidney Powell. Dominion accuses Lindell of repeatedly telling what the lawsuit labels the "Big Lie" that the company stole the election. Lindell says he's glad Dominion sued and that the legal process will vindicate him.
LONDON (AP) — Two U.K. studies released Monday showed that COVID-19 vaccination programs are contributing to a sharp drop in hospitalizations, boosting hopes that the shots will work as well in the real world as they have in carefully controlled studies. Preliminary results from a study in Scotland found that the Pfizer vaccine reduced hospital admissions by up to 85% four weeks after the first dose, while the AstraZeneca shot cut admissions by up to 94%. In England, preliminary data from a study of health care workers showed that the Pfizer vaccine reduced the risk of catching COVID-19 by 70% after one dose, a figure that rose to 85% after the second.
GENEVA (AP) — The head of the World Health Organization is pleading with rich countries to check before ordering additional COVID-19 vaccine shots for themselves whether that undermines efforts to get vaccines to poorer nations. Wealthy nations have snapped up several billion vaccine doses while some countries in the developing world have little or none. European nations have given financial support to the U.N.-backed COVAX effort to vaccine the world's most vulnerable people and are considering sharing some of their own doses. The leaders of the Group of Seven industrial powers said they would accelerate global vaccine development and deployment and support "affordable and equitable access to vaccines" and treatments for COVID-19.
PARIS (AP) — French drug maker Sanofi is going to produce as many as 12 million coronavirus vaccine doses per month for rival Johnson & Johnson. The deal is the second time the French drug maker is turning over production facilities to speed up supplies of a rival company's vaccine, while its own vaccine candidate faces delays. Sanofi's announcement on Monday was quickly trumpeted by French President Emmanuel Macron. Sanofi said its Marcy l'Etoile vaccine manufacturing plant near the city of Lyon will formulate and fill vials of the single-dose vaccine for Johnson & Johnson's Janssen companies.
ATLANTA (AP) — A new study finds that teachers may be more important drivers of COVID-19 transmission in schools than students. The paper was released Monday by the U.S. Centers for Disease Control and Prevention. It studies nine COVID-19 transmission clusters in elementary schools in the Atlanta suburb of Marietta in December and January. In only one cluster was a student clearly the first documented case. The CDC again advises that schools need to pursue "multifacted" strategies to prevent the spread of the virus, including cutting down on teacher-to-teacher meetings, making sure masks are worn correctly, and increasing physical distancing. In addition, the CDC says it might be desirable to vaccinate teachers although the CDC restates teacher vaccination isn't required to reopen.