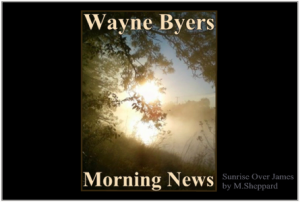 CSi Weather…
…WINTER WEATHER ADVISORY IN EFFECT TO 6 PM CST
TUESDAY… INCLUDES STUTSMAN, BARNES COUNTIES.
WHAT…Snow expected. Total snow accumulations of 2 to 6 inches
A a few locations may see slightly higher amounts. Winds
gusting as high as 40 mph.
* WHERE…Portions of northern and east central North Dakota.
This includes the Tribal Lands of the MHA Nation and the Turtle
Mountain Chippewa Nation northeast and southeast North Dakota.
* IMPACTS…Plan on slippery road conditions. Patchy blowing
snow could significantly reduce visibility. The hazardous
conditions could impact the morning or evening commute.
PRECAUTIONARY/PREPAREDNESS ACTIONS…
Slow down and use caution while traveling.
The latest road conditions for the state you are calling from can
be obtained by calling 5 1 1.
Forecast
REST OF TODAY…Snow possibly mixed with rain and freezing rain in the morning, then snow likely possibly mixed with rain in the afternoon. Snow accumulation around 1 inch in the Jamestown area, up to 3 inches in the Valley City area.  Chance of precipitation near 100 percent. Highs in the upper 30s. South winds 5 to 10 mph increasing to northwest 15 to 20 mph in the afternoon.
.TONIGHT…Mostly cloudy with snow in the evening, then partly
cloudy after midnight. Snow accumulation around 1 inch. Total snow accumulation 1 to 5 inches. Lows 15 to 20. North winds 15 to 25 mph
becoming northwest 5 to 15 mph after midnight.
.WEDNESDAY…Mostly cloudy. Highs in the lower 30s. West winds
5 to 15 mph shifting to the northwest 15 to 20 mph in the
afternoon.
.WEDNESDAY NIGHT…Mostly clear. Lows 15 to 20. West winds 10 to
15 mph.
.THURSDAY…Sunny. Highs around 40. Southwest winds 10 to 20 mph.
.THURSDAY NIGHT…Increasing clouds. Lows in the upper 20s.
.FRIDAY…Mostly sunny. Highs around 40.
.FRIDAY NIGHT…Mostly cloudy. Lows 5 to 10 above.
.SATURDAY…Partly sunny. Highs 15 to 20.
.SATURDAY NIGHT…Partly cloudy. Lows 5 to 10 above.
.SUNDAY…Mostly sunny. A 20 percent chance of snow in the
morning. Highs in the upper 20s.
.SUNDAY NIGHT…Mostly clear. Lows 5 to 10 above.
.MONDAY…Sunny. Highs in the upper 20s.
From the 125th Anniversary Calendar of Jamestown History. 
This  Date In History, February 23, 1908 – Fire breaks out at NP roundhouse . . .
An immense crowd watches fire gut the middle section of the Northern Pacific roundhouse in 1908. It was reported that the roundhouse and machine shop were damaged by the fire with costs running up to $25,000. It is reported that the structures will be rebuilt.
Information above  from The Railway and Engineering Review, Volume 48 and  The Improvement Bulletin, Volume 36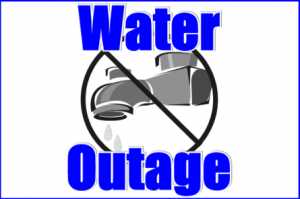 Jamestown  (CSi)  Tuesday, February 23, 2021; there will be a road closure and a temporary water outage on 11th Ave SE, between 11th ST SE & 13th ST SE, from 12:00 P.M. to approximately 5:00 P.M. Tuesday.
Motorists will need to use alternate routes.
Motorists should use extreme caution in this area.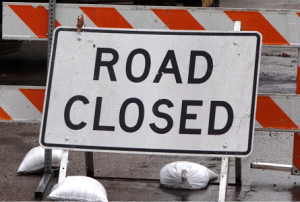 Jamestown  (CSi)  Beginning Tuesday, February 23 there will be a road closure on the southern interior McElroy Park Roads as the riverbank restoration project continues in Jamestown.
Trucks will be hauling in and out near the park entrance at 15th St SE and 5th Ave SE and continuing into the park.
Pedestrians in the park should use extreme caution. This construction work will continue thru approximately March 19th.
Motorist's should use extreme caution in this area.
Jamestown  (Parks & Recreation) The recent mild temperatures has led to Jamestown Parks & Recreation Department closing  all outdoor ice rinks.
Ice conditions at  outdoor ice rinks right now are in very poor condition.
NDDoH
COVID-19 Stats
Mon Feb. 22, 2021
11-a.m.
Barnes:
New Positives 0
Total Positives 1292
Active 6
Recovered 1247
Stutsman
New Positives  0
Total Positives 3283
Active 7
Recovered 3189
COVID-19 Test Results
The results listed are from the previous day. Additional data can be found on the NDDoH website.
Please note that from now on the daily news release will be sent Monday – Friday. The NDDoH dashboard will continue to be updated daily.
BY THE NUMBERS
111,128
Residents who received at least one dose of vaccine
185,196
Total COVID-19 vaccine doses administered
2,185
Total Tests from yesterday*
1,626,483
Total tests completed since the pandemic began
35
Positive Individuals from yesterday*****
29
PCR Tests
6
Antigen Tests
99,312
Total positive individuals since the pandemic began
2.09%
Daily Positivity Rate**
710
Total Active Cases
-15
Change in active cases from yesterday
47
Individuals with a recovery date of yesterday****
97,164
Total recovered since the pandemic began
38
Currently hospitalized
-2
Change in hospitalizations from yesterday
3
New death(s) since Feb. 19
1,438
Total deaths since the pandemic began

INDIVIDUALS WHO DIED WITH COVID-19 SINCE 2/19
Man in his 70s from Cass County
Man in his 90s from Cass County
Man in his 60s from Grand Forks County

NEW POSITIVE CASES REPORTED MONDAY BY COUNTY

Adams
0
Grant
0
Ransom
0
Barnes
0
Griggs
0
Renville
0
Benson
0
Hettinger
0
Richland
0
Billings
0
Kidder
0
Rolette
2
Bottineau
0
LaMoure
0
Sargent
1
Bowman
0
Logan
0
Sheridan
0
Burke
0
McHenry
1
Sioux
0
Burleigh
5
McIntosh
0
Slope
0
Cass
5
McKenzie
1
Stark
3
Cavalier
0
McLean
0
Steele
0
Dickey
0
Mercer
0
Stutsman
0
Divide
1
Morton
1
Towner
0
Dunn
0
Mountrail
1
Traill
0
Eddy
0
Nelson
0
Walsh
0
Emmons
0
Oliver
0
Ward
4
Foster
0
Pembina
0
Wells
0
Golden Valley
1
Pierce
0
Williams
6
Grand Forks
3
Ramsey
0
* Note that this includes PCR and antigen; it does not include individuals from out of state. 
**Individuals (PCR or antigen) who tested positive divided by the total number of people tested who have not previously tested positive (susceptible encounters). 
*** Number of individuals who tested positive with a PCR or antigen test and died from any cause while infected with COVID-19. Please remember that deaths are reported as they're reported to us by the facility or through the official death record (up to 10-day delay). 
**** The actual date individuals are officially out of isolation and no longer contagious.
*****Daily positive numbers include people who tested with a PCR or antigen test. Totals may be adjusted as individuals are found to live out of state, in another county, or as other information is found during investigation.
For descriptions of these categories, visit the NDDoH dashboard.
For the most updated and timely information and updates related to COVID-19, visit the NDDoH website at www.health.nd.gov/coronavirus, follow on Facebook, Twitter and Instagram and visit the CDC website at www.cdc.gov/coronavirus.
Update:
The February 24, 2021 Vaccination Clinic in Valley City  is full.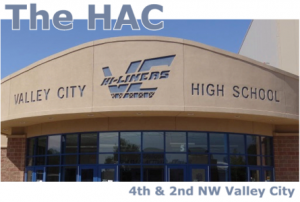 Notice: City-County Health District Administrator Theresa Will says a vaccination clinic for those registered, is scheduled for Weds Feb 24 at the Hi Liner Activity Center in Valley City from 7am to noon.
The Senior Center will provide free bus rides for those signed up to receive a COVID-19 vaccine.
The next vaccination Clinic will be held on Wednesday March 3, 2021, and will be for those 18 and older with one or two existing health conditions.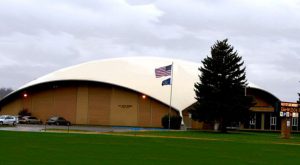 Valley City  (CCHD) City/County Health in Valley City reminds residents that the COVID-19 Testing this week will be again  Friday Feb. 26 from 1-p.m., to 2-p.m., inside the VCSU Fieldhouse. Each day, Rapid Testing  will be held, and request if you would like the Rapid Test, or PCR Test.
These are walk-in testing events.  Please park your vehicle and enter through the west entrance. Handicapped parking space and access available at the east entrance.
Preregistration is required, on line at testreg.nd.gov.  A one time registration only is required.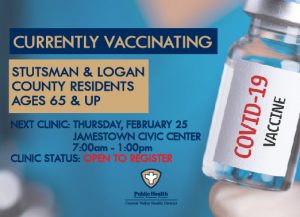 Jamestown, ND) Central Valley Health District (CVHD) will be hosting a first dose COVID
vaccination clinic for Stutsman and Logan County residents that are ages 65 and older on
Thursday, February 25, 2021  from 7:00am to 1:00pm. Appointments are required and are currently
available at www.centralvalleyhealth.org, click the COVID-19 tab. Appointments are first come, first serve and the clinic will be closed once appointments are full. Registrants must be 65 or older. Those who register and do not fit at criteria will be turned away. If residents are needing assistance in registering for an appointment, please call CVHD at 252-8130.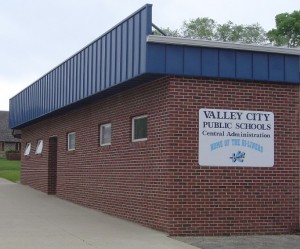 Valley City  (VCPS)  Valley City Public Schools announces that the school district's announces annual school election will be held on Tuesday, June 8, 2021.
The seat  open, is one at large position for a three year term currently being held by Natalie Wintch.
Those interested in filing for the open positions need to file papers with the school district business manager in the Central office before 4:00 p.m., April 5, 2021.
The filing papers may be picked up by contacting  Valley City Public Schools Business Manager, Thomas Vanorny, at  Central Ave N, Valley City ND 58072-2949.  Calle  701-845-0483 or email tom.vanorny@k12.nd.us.
Update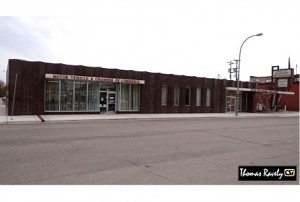 Jamestown  (Chamber)  The Jamestown Area Chamber of Commerce is inviting area legislators to participate in a Virtual Meet & Greet, set of Monday March 1, 2021 at 7-p.m.
Representatives Chet Pollert, Mitch Ostlie, and Bernie Satrom, as well as, Senator Cole Conley are expected to Join us.
The presentation will be shown during the legislature's cross-over, as legislators are invited to recap the first half of session, and speak about legislation, that may be coming up.
Chamber Executive, Emily Bivens reports how to access the virtual presentation, and ask questions of the legislators.
Please submit questions to Emily Bivens at director@jamestownchamber.com before the event, and for the link.
ZAP, N.D. (AP) — A North Dakota man accused of feeding moldy hay and denying water to numerous horses that wound up dead or sick has been charged with felony animal cruelty. Mercer County deputies found 15 dead horses and 11 dead foals and fetuses over the weekend on the property of Shanan Weigum, of Zap, They also found a donkey and 39 horses in poor condition, as well as four dead lambs. The Bismarck Tribune reports that two of the sick horses had to be euthanized and two were transported for treatment of infections. Zap is located about 60 miles (96.5 kilometers) northwest of Bismarck.
BISMARCK, N.D. (AP) — North Dakota's Republican-led House has endorsed a measure that would prohibit state or local governments from mandating face coverings. Representatives approved the measure 50-44 on Monday. The bill also bars making a mask mandatory as a condition for entry for "education, employment, or services." The bill now goes to the Senate. Bill sponsor GOP Rep. Jeff Hoverson and others argued there was no proof that masks work to slow the spread of the coronavirus and they questioned the government's role in mandating them.
BISMARCK, N.D. (AP) — The North Dakota House has passed a bill that adds another 3 cents per gallon to the state's gas tax to help pay for improvements to roads and bridges. The tax hasn't been raised in North Dakota since 2005. If the Senate approves, adding 3 cents to the current 23-cent a-gallon gas tax would still keep it below surrounding states. The closest is South Dakota at 28 cents per gallon. The proposal also raises the annual fee on electric vehicles from $120 to $200, on hybrid vehicles from $50 to $100 and on electric motorcycles from $20 to $50. The bill would generate about $44 million in additional revenue over a two-year budget cycle.
BISMARCK, N.D. (AP) — North Dakota's Senate has decided for a second time to allow the North Dakota Legislature to meet annually instead of every other year. Senators voted 28-19 on Monday to approve the bipartisan measure, after agreeing to reconsider it. The bill was amended to allow the Legislature to meet annually — if they choose — only over the next two years. The bill now goes to the House, where its prospects are uncertain. The bipartisan bill was narrowly approved Friday, with Republican Lt. Gov. Brent Sanford, the Senate president, casting a rare tie-breaking vote. GOP Sen. Terry Wanzek missed Friday's floor vote due to a doctor's appointment. Wanzek is opposed to annual sessions and requested the chamber reconsider the bill. Lawmakers for decades have rebuffed attempts to hold annual sessions.
FARGO, N.D. (AP) — Authorities have identified a man suspected of shooting three people behind a bar in downtown Fargo. Police say 43-year-old Brandon Roosevelt Grant is wanted for the early Sunday morning following a disturbance in the Bismarck Tavern. The victims remain hospitalized with non-life threatening injuries. Investigators are seeking information and videos from members of the public who may have witnessed the incident. Police say Grant is considered armed and dangerous and should not be approached.
FARGO, N.D. (AP) — A man has been sentenced to four months in federal prison for participating in violent protests in downtown Fargo after the death of George Floyd in Minneapolis. Twenty-one-year-old Abdimanan Habib, of Fargo, pleaded guilty in January to civil disorder for his role in a clash between protesters and law enforcement officers on May 30. Court documents show that Habib can be seen on video throwing rocks or debris toward police officers. At one point Habib tried to light a bottle containing alcohol but was unable to ignite the homemade explosive. Floyd, who was Black and handcuffed, died May 25 after Officer Derek Chauvin, who is white, pressed his knee against Floyd's neck as Floyd said he couldn't breathe.
BISMARCK, N.D. (AP) — North Dakota lawmakers are weighing a bill aimed at cutting down on an epidemic of catalytic converter thefts. The catalytic converters have become a hot item for thieves because of the precious metals inside. The devices, which have long been required to reduce pollutants from gasoline-powered vehicles, contain palladium, rhodium and platinum. Those precious metals can bring thousands of dollars per ounce, and thieves find it easy to quickly cut the devices from a car's underside. The bill in the Legislature would restrict the sale and purchase of catalytic converters.
In sports….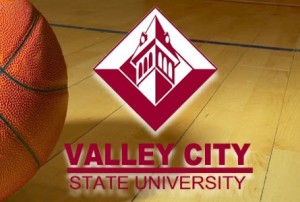 Valley City  (VCSU)  The Valley City State men's basketball team has earned the No. 3 seed for the NSAA Postseason Tournament and will host a first round game on Tuesday night. The Vikings host No. 6 Dickinson State at 7 p.m., Tuesday at the W.E. Osmon Fieldhouse. The Vikings finished the regular season with a 78-69 victory at Dickinson on Friday, and now have an 18-6 overall record.
The Viking women has earned the No. 5 seed for the NSAA Tournament. The Vikings play their first round game at No. 4 Mayville State on Tuesday at 5:30 p.m.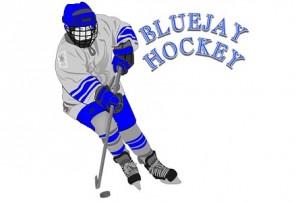 (WDA)   The ND state boys' and girls' hockey tournaments start on Tuesday, Feb. 23. Century and Minot will host quarterfinal games in the boys' tournament. The Patriots face West Fargo while Minot entertains Fargo South-S. Williston and Bottineau-Rugby have the tall task of facing perennial powers GF Red River and GF Central, respectively, on the road. In girls' play, Bismarck hosts neighboring Mandan. Minot visits Grand Forks and Jamestown faces top seed Fargo North-South. A win advances the teams to the semifinals later this week in Grand Fork. A loss ends the season. Boys Bracket   Girls Bracket
BOYS PREP BASKETBALL=
Grafton/St. Thomas 63, Langdon-Edmore-Munich 59
GIRLS PREP BASKETBALL=
Class B Region 1=
Quarterfinal=
Central Cass 65, Tri-State 33
Kindred 76, Sargent County 42
Northern Cass 59, Richland 46
Class B Region 2=
Quarterfinal=
Thompson 60, North Border 15
Jamestown Civic Center
Class B Region 3
Quarterfinal
Linton-HMB  60 – Edgeley-Kulm-Montpelier  31
Oakes  69 – Napoleon-Gackle-Streeter  44
Carrington  62, Medina-Pingree-Buchanan  45
Kidder County 46, LaMoure-Litchville-Marion 33
Class B Region 4=
Quarterfinal=
Benson County 61, Dunseith 54
Lakota/Adams-Edmore/Dakota Prairie 44, Rolla 37
Langdon-Edmore-Munich 44, New Rockford-Sheyenne 23
Class B Region 5=
Quarterfinal=
Center-Stanton 63, Flasher 47
Garrison 63, Grant County 52
Shiloh Christian 67, Central McLean 36
Wilton-Wing 52, Standing Rock 25
Class B Region 6=
Quarterfinal=
Glenburn 70, Westhope-Newburg 38
Mohall-Lansford-Sherwood 47, Bottineau 38
Rugby 56, Des Lacs-Burlington 26
Velva 37, Our Redeemer's 32
Class B Region 7=
Quarterfinal=
Bowman County 52, Hazen 50
Heart River 66, New England 58
Hettinger/Scranton 62, Mott-Regent 49
Killdeer 48, Glen Ullin-Hebron 43
Class B Region 8=
Quarterfinal=
Kenmare 61, New Town 22
Parshall 56, Tioga 32
Trenton 67, Stanley 59
NDAPSSA Class B Basketball Polls
(First-place votes in parenthesis)
11th poll, Feb. 22
Boys
Team Rec. Pts. LW
(First-place votes in parenthesis)
1. Four Winds-Minnewaukan (17) 18-1 170 1
2. Edgeley-Kulm-Montpelier 18-1 149 2
3. Grafton 17-2 118 3
4. Enderlin 16-3 110 5
5. Langdon-Edmore-Munich 16-2 108 4
6. Dickinson Trinity 17-3 81 7
7. Beulah 16-4 50 9
8. Powers Lake 17-2 40 10
9. Kindred 15-3 39 6
10. Linton-HMB 16-3 32 NR
Others receiving votes: North Border (15-2), Ellendale (16-3), Central Cass (15-4), Flasher (15-3), Hillsboro-Central Valley (13-6), Oakes (13-6).
Girls
Team Rec. Pts. LW
1. Central Cass (7) 19-1 159 1
2. Kindred (3) 17-3 151 2
3. Grafton (3) 19-2 145 3
4. Kenmare (4) 21-0 132 4
5. Thompson (1) 18-2 120 6
6. Linton-HMB 18-2 101 5
7. Glenburn 20-2 70 7
8. Wilton-Wing 17-2 52 9
9. Kidder County 16-3 26 8
10. Hettinger-Scranton 17-4 18 10
Others receiving votes: Carrington (16-5), Trenton (17-3), Midway-Minto (14-5).
NBA–GRIZZLIES-MAVERICKS
Mavs return from weather break, cruise past Grizzlies 102-92
DALLAS (AP) — Tim Hardaway Jr. scored 20 of his 29 points in the first half, and the Dallas Mavericks returned from a weather-induced break with a 102-92 victory over the Memphis Grizzlies.
Dallas was playing for the first time in eight days after two postponements because of a wintry weather blast in Texas. Luka Doncic scored 21 points in his first game since being a voted an All-Star starter for the second straight year. Ja Morant scored 22 points for the Grizzlies, who fell behind big early again coming off a 31-point loss to Phoenix.
In other NBA Monday contests:
— The Washington Wizards extended their longest winning streak in three years to five straight games with a 127-124 victory over the slumping Los Angeles Lakers. Bradley Beal scored six of his 33 points on three consecutive possessions late in overtime. Russell Westbrook scored six of his 32 points in overtime for the Wizards. They rallied from a 17-point deficit in the second half and then took advantage of a missed free throw by LeBron James late in regulation to claim their first win over the Lakers at Staples Center since March 2017. James had 31 points, 13 assists and nine rebounds for the Lakers, who have lost four of five.
— Donovan Mitchell had 23 points and eight assists as the Utah Jazz enjoyed a record-breaking performance from long range in a 132-110 victory over the Charlotte Hornets. Utah set a franchise mark for 3-pointers with 28, including 19 off the bench — the most by any team's backups in NBA history, according to STATS. Joe Ingles and Georges Niang led the way, making a career-high seven 3s apiece. Charlotte gave up 54 total 3-pointers in two games against Utah this season. Gordon Hayward and LaMelo Ball scored 21 points apiece to lead the Hornets.
— Coby White scored 24 points, and the Chicago Bulls used a big third quarter to pull away for a 120-100 win over the short-handed Houston Rockets. Zach LaVine scored 14 of Chicago's 46 third-quarter points, finishing with 21, as the Bulls outscored the Rockets by 20 points in the quarter to break open a tight game. Houston has lost eight straight. The Rockets had their previous two games postponed because of a winter storm and subsequent utility outages in the Houston area.
— Duncan Robinson scored 22 points and made six 3-pointers, leading the Miami Heat to a 108-94 victory over the Oklahoma City Thunder in the finale of their seven-game road trip. Kendrick Nunn added 20 points and nine assists, Bam Adebayo had 19 points and 13 rebounds. Miami won the final three games of the trip to finish 4-3. Shai Gilgeous-Alexander scored 27 points for the Thunder.
— Devin Booker scored 34 points, Deandre Ayton added 19 and the Phoenix Suns kept rolling with a 132-100 win over the Portland Trail Blazers. Phoenix has won nine of 10 and put this one away late in the third quarter. Booker made a 3-pointer with two seconds remaining and Cam Johnson followed with another 3 at the buzzer to give the Suns a 100-71 lead. Damian Lillard led the Trail Blazers with 16 points in the first half and finished with 24. Nassir Little added 18 off the bench.
NBA NEWS
Timberwolves fire Ryan Saunders, hire Chris Finch as coach
UNDATED (AP) — The Minnesota Timberwolves have finalized the hiring of Toronto assistant Chris Finch as their new head coach. The move came hours after the firing of Ryan Saunders.
The Timberwolves have the NBA's worst record. President of basketball operations Gersson Rosas worked with the 51-year-old Finch in Houston and for the G League affiliate Rio Grande Valley. Finch was an assistant for six seasons there while Rosas was in the front office. Finch has 24 years of coaching experience, roughly half of that in Europe. He also has been an assistant with Denver and New Orleans.
In other NBA news:
— The New Orleans Pelicans are increasing maximum attendance to 2,700 fans beginning Wednesday night when they host the Detroit Pistons. The Pelicans have been selling nearly 1,500 tickets per game since last month after allowing fewer than 1,000 fans per game to start the season. A considerable recent drop in new area COVID-19 cases has allowed for the increase in attendance.
—Coby White scored 24 points, and the Chicago Bulls used a big third quarter to pull away for a 120-100 win over the short-handed Houston Rockets. Zach LaVine scored 14 of Chicago's 46 third-quarter points, finishing with 21, as the Bulls outscored the Rockets by 20 points in the quarter to break open a tight game. David Houston has lost eight straight. The Rockets had their previous two games postponed because of a winter storm and subsequent utility outages in the Houston area.
T25 COLLEGE BASKETBALL
No. 19 USC dominates 1st half in 72-58 win over Oregon
LOS ANGELES (AP) —Tahj Eaddy scored 24 points and No. 19 Southern California led by 16 after a blistering start on its way to a 72-58 victory over Oregon.
The Trojans improved to 19-4 overall and 13-3 in the Pac-12 to take over sole possession of first place. LJ Figueroa and Eric Williams Jr. had 14 points each for the Ducks, who fell to 14-5 overall and 9-4 in the Pac-12. The Ducks had their five-game winning streak snapped. They missed their first 12 shots while USC raced to a 17-1 lead.
NHL-SABRES-ISLANDERS
Pageau lifts New York Islanders over Buffalo Sabres 3-2
UNDATED (AP) — Jean-Gabriel Pageau scored a tiebreaking power-play goal in the third period and Semyon Varlamov made 33 saves, leading the New York Islanders to a 3-2 win over the last-place Buffalo Sabres. Pageau got his seventh goal at 15:08 when he banged in a rebound on the backhand after Oliver Wahlstrom's initial shot was stopped by Buffalo goaltender Linus Ullmark. The Islanders beat the Sabres for the third straight time this season after two victories in Buffalo last week. The Islanders also moved to 5-0-1 at Nassau Coliseum.
Checking the rest of Monday ice action:
— Alex Tuch (tuhk) scored twice as part of Vegas' three-goal spree in the second period, Marc-Andre Fleury stopped 34 shots and the Golden Knights cruised to a 3-0 win over the Colorado Avalanche. Fleury earned his 64th career shutout in the finale of the four-game series, with the Knights and Avs each recording two wins. Jonathan Marchessault also scored for Vegas in the pivotal middle period. The setting for this one wasn't nearly as picturesque as what took place Saturday when they played on an outdoor rink located on the 18th fairway of a golf course on the shores of Lake Tahoe.
— David Rittich made 34 saves for his first shutout of the season and fourth of his career as the Calgary Flames beat NHL-leading Toronto 3-0. Matthew Tkachuk (kah-CHUHK') and Sean Monahan each had a goal and an assist, and Sam Bennett added a goal for Calgary. Rasmus Andersson added two assists for the Flames. Michael Hutchinson stopped 30 shots in a surprise start for Toronto.
— Dustin Brown scored two goals and Jonathan Quick earned his 54th career shutout as the Los Angeles Kings defeated the St. Louis Blues 2-0. It was the second shutout this season for the 35-year-old Quick, who helped the Kings win two Stanley Cup championships in his career. The Kings extended their winning streak to five games. It was the third time St. Louis has been shut out this season.
— Ondrej Palat snapped a tie 8:04 into the third period, and the Tampa Bay Lightning beat the Carolina Hurricanes 4-2. Palat, Steven Stamkos and Victor Hedman each had a goal and an assist for the Lightning, who were shut out in each of their first two matchups with the Hurricanes this season.
— Aaron Ekblad and Keith Yandle scored, Chris Driedger (DREE'-jer) made 24 saves and the Florida Panthers beat the slumping, rusty Dallas Stars 3-1. Aleksander Barkov scored an empty-net goal to seal the Panthers' sixth win in eight games. Blake Comeau scored for Dallas, and Anton Khudobin stopped 49 of 51 shots. The Stars lost their sixth in a row and eighth of nine overall while playing their first game since Feb. 13 due to the weather conditions in Dallas. The Stars' season was twice interrupted — first by a coronavirus outbreak in training camp and then by last week's winter storm in Texas.
MLB-PADRES-TATIS CONTRACT
Padres, Fernando Tatis Jr. sign 14-year 'statue contract'
SAN DIEGO (AP) — Fernando Tatis (tah-TEES') Jr.'s $340 million, 14-year contract has been finalized by the San Diego Padres, the longest deal in baseball history.
Tatis had been eligible for salary arbitration after this season and for free agency after the 2024 season. The length of his contract exceeds the $325 million, 13-year agreement between Miami and Giancarlo Stanton and the $330 million, 13-year contract between Bruce Harper and Philadelphia.
A son of former big league infielder Fernando Tatis, he has played in only 143 games during two seasons, including the pandemic-shortened 2020 season, yet has quickly become one of the faces of baseball.
In other baseball news:
— Taijuan Walker is guaranteed $23 million over three seasons in his contract with the New York Mets and would get $25.5 million if he pitches at least 175 innings in 2022. Walker gets a $2 million signing bonus and salaries of $8 million this season and $7 million in 2022. His agreement includes a $6 million player option for 2023 with a $3 million buyout, and the option price can increase to as much as $8.5 million based on innings in 2022.
— Albert Pujols' wife apparently disclosed that the Los Angeles Angels slugger will retire after the upcoming season, although she later amended her social media post to be less definitive. The 41-year-old Pujols reported to spring training with the Angels on Monday. Pujols' 10-year, $240 million contract with the Angels ends after this season, his 21st.
— Seattle Mariners CEO Kevin Mather has resigned after video surfaced of him expressing his views about some players and club operations. Mariners Chairman John Stanton says Mather's comments were inappropriate and do not represent the views of the franchise. Mather's resignation is effective immediately. Stanton will take on the roles of CEO and team president on an interim basis. Mather issued an apology for his comments, which were made Feb. 5 to the Bellevue, Washington, Breakfast Rotary Club and were posted online over the weekend.
— The Arizona Diamondbacks have agreed to a $2.25 million, one-year contract with reliever Tyler Clippard. That's what a person with knowledge of the negotiations told The Associated Press. Clippard also has a mutual option with the team for 2022 that's worth $3.5 million with a buyout of $500,000. The 36-year-old right-hander is a two-time All-Star and has 777 appearances over 14 seasons with a career 3.13 ERA. He had a 2.77 ERA in 26 appearances with the Minnesota Twins last season.
— Right-hander Trevor Rosenthal finalized an $11 million, one-year contract with the Oakland Athletics, providing manager Bob Melvin with a new reliable ninth-inning option after former closer Liam Hendriks' departure in free agency. The 30-year-old Rosenthal went 1-0 with a 1.90 ERA with 11 saves over 23 2/3 innings for the Kansas City Royals and San Diego Padres last season.
— Right-hander Trevor Rosenthal finalized an $11 million, one-year contract with the Oakland Athletics, providing manager Bob Melvin with a new reliable ninth-inning option after former closer Liam Hendriks' departure in free agency. The 30-year-old Rosenthal went 1-0 with a 1.90 ERA with 11 saves over 23 2/3 innings for the Kansas City Royals and San Diego Padres last season.
— The Atlanta Braves have claimed outfielder Phillip Ervin off waivers from the Chicago Cubs. Ervin was added to the 40-man roster and will compete for a backup position. He was designated for assignment by the Cubs on Saturday. Braves position players will have their first workout in North Port, Florida on Tuesday.
— The Cleveland Indians could have as many as 10,000 fans at home games this season. Gov. Mike DeWine says it's likely professional sports teams could accommodate up to 30% capacity at their venues this spring. The Cincinnati Reds and Columbus Crew would also be affected. The Indians were not allowed to have fans last season due to the COVID-19 pandemic, and the loss of revenue for ticket sales, parking and concessions dealt the club an economic blow.
NFL NEWS-STEELERS-TOMLIN
Steelers coach Mike Tomlin infected
UNDATED (AP) — Pittsburgh Steelers coach Mike Tomlin is dealing with COVID-19. Tomlin said Monday that he's experienced "minimal symptoms" and remains in "good health." The 48-year-old Tomlin did not disclose when he tested positive for the novel coronavirus. The team sent employees and staff home last Wednesday as a precaution after someone in the facility tested positive. Tomlin said he expects to be back in the office "soon" and will continue to work virtually.
In other NFL news:
— Kansas City Chiefs quarterback Patrick Mahomes and his fiancee, Brittany Matthews, are parents to a girl. Matthews announced the Sunday birth of Sterling Skye Mahomes in a tweet. The birth came two weeks after Mahomes and Kansas City lost to the Tampa Bay Buccaneers in the Super Bowl. The Kansas City Star reported that Mahomes and Matthews had announced their engagement in September.
In world and national news…
WASHINGTON (AP) — President Joe Biden's pick for health secretary is facing two days of contentious Senate hearings. Republicans are portraying the Californian as unfit. But Democrats are unfazed, accusing the GOP of playing politics despite the pandemic. California's attorney general, Xavier Becerra, will be grilled by two panels beginning Tuesday. Republicans say he's a radical, but Democrats shrug that off as "flailing." If confirmed, Becerra would be the first Latino to head the Department of Health and Human Services. The $1.4 trillion agency carries a broad portfolio that includes health insurance programs, drug safety and approvals, advanced medical research and the welfare of children.
WASHINGTON (AP) — President Joe Biden's nominee to head the Interior Department says oil and natural gas will continue to play a major role in America for years to come. But New Mexico Rep. Deb Haaland, Biden's nominee to be interior secretary, says the United States also must address climate change and recognize that the energy industry is changing. In testimony prepared for her confirmation hearing Tuesday, she said the Interior Department has a role in "harnessing the clean energy potential of our public lands to create jobs" while restoring and conserving federal lands. If confirmed, Haaland would be the first Native American to lead a Cabinet agency.
(AP)  The coronavirus pandemic is forcing President Joe Biden to alter another first for his administration: the typically formal White House meeting with a foreign counterpart. Biden plays host to Canadian Prime Minister Justin Trudeau on Tuesday for the first bilateral meeting of the U.S. president's administration. In pre-pandemic times, such a meeting would have been held with fanfare. But with Biden and Trudeau stressing caution to their citizens, both leaders are foregoing the typical pomp and holding their talks by video conference. The agenda includes the countries' COVID-19 responses, climate change and economic issues. U.S. presidents traditionally invite the Canadian prime minister for their first meeting with a world leader.
YANGON, Myanmar (AP) — Protesters against the military's seizure of power in Myanmar have again taken to the streets of the country's biggest city, a day after a call for a general strike shuttered shops and brought huge numbers out to demonstrate. Numbers were down from Monday's massive turnout, but in Yangon, demonstrators assembled again on Tuesday. A funeral was held in Mandalay, the country's second-biggest city, for one of two protesters shot dead by security forces on Saturday. There was a flurry of diplomatic activity abroad on Monday, as the United States and several Western governments called for the junta to refrain from violence, release detainees and restore Aung San Suu Kyi's elected government.
WASHINGTON (AP) — Congress is set to hear from former security officials about what went wrong at the U.S. Capitol on Jan. 6. That's when when a violent mob laid siege to the Capitol and interrupted the counting of electoral votes. Three of the four testifying Tuesday resigned under pressure immediately after the attack, including the former head of the Capitol Police. Much is still unknown about the attack, and lawmakers are demanding answers. Two of the officials will be speaking publicly for the first time since their resignations, former Senate Sergeant-at-Arms Michael Stenger and former House Sergeant-at-Arms Paul Irving.