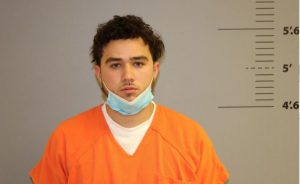 Jamestown  (CSi)  A  Sacramento, California, man is  being held in Stutsman County, facing a charge of negligent homicide in addition to multiple drug-related charges.
32 year old Jordan McKay, was arrested on January 19 on the  multiple charges including possession of furanyl fentanyl with intent to deliver. On February 22, a charge of negligent homicide, a Class C felony, was added to the charges stemming from the death of Dylan Warkenthien on January 15. The Class C felony negligent homicide charge is punishable by five years in prison and a $10,000 fine.
Court documents, show that the investigation started when officers were called to the scene where Warkenthien was found dead allegedly caused by a drug overdose.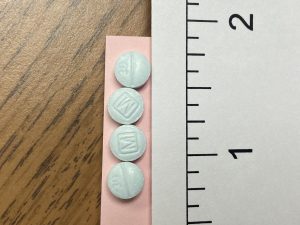 A search of the room allegedly found several pills, identified by police the as counterfeit Oxycodone pills containing fentanyl. The pills are small light blue round pills marked "M" on one side and "30" on the other.
An affidavit of probable cause for the negligent homicide charge contained a blood screen of Warkenthien's blood that  tested positive for fentanyl.
Back on January 15, this year, Jamestown Police issued a public alert that dangerous pills were being sold in the community.
McKay remains in custody at the Stutsman County Correctional Center on $150,000 bond, awaiting a preliminary hearing for the negligent homicide charge.