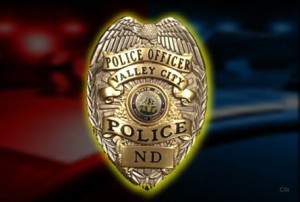 Valley City  (VCPD) Valley City Police reports that  a bicyclist was injured Monday just after 4:30-p.m. when it  struck the side of a pickup in the 900 block of Central Avenue North.
Police Chief Phil Hatcher says the 26 year-old female was leaving the Sheyenne Care Center parking lot when her bike ran into the side of a southbound pickup driven by a 58 year-old Valley City man.
The bicyclist was wearing a helmet.  She received non-life threatening injuries and was transported to Mercy Hospital by Barnes County Ambulance.