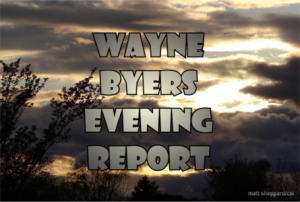 CSi Weather…
TONIGHT..Rain showers likely in the Valley City area. Lows 35 to 40. North winds 10 to 20 mph. Chance of showers 70 percent.
THURSDAY…Partly sunny. A 20 percent chance of rain showers in the afternoon in the Valley City area.  Highs around 60. North winds 10 to 20 mph.
.THURSDAY NIGHT…Mostly cloudy.  A 20 percent chance of rain
showers in the Valley City area.  Lows in the mid 30s. Low in the mid 30's. North winds 5 to 15 mph.
.FRIDAY…Mostly cloudy. A 20 percent chance of rain showers in the Valley City area  .Highs in the mid 50s. North winds 15 to 25 mph.
.FRIDAY NIGHT…Mostly cloudy in the evening then clearing. Lows
around 30.
.SATURDAY…Sunny. Highs around 60.
.SATURDAY NIGHT…Mostly clear. Lows in the lower 30s.
.SUNDAY…Partly sunny. Chance of rain possibly mixed with snow
in the morning, then chance of rain in the afternoon. Highs in
the mid 50s. Chance of precipitation 30 percent.
.SUNDAY NIGHT…Mostly cloudy. Chance of rain in the evening,
then slight chance of rain and snow after midnight. Lows in the
upper 20s. Chance of precipitation 30 percent.
.MONDAY…Partly sunny. Slight chance of rain and snow in the
morning, then slight chance of rain in the afternoon. Highs in
the lower 40s. Chance of precipitation 20 percent.
.MONDAY NIGHT…Mostly cloudy. A 20 percent chance of rain and
snow in the evening. Lows in the mid 20s.
.TUESDAY…Partly sunny. Highs in the lower 40s.
NDDOH
COVID-19 Stats
Wed. Apr. 7, 2021
11-a.m.
Barnes
New Positives 1
Total Positives: 1346
Active: 18
Recovered 1297
Stutsman:
New Positives: 6
Total Positives: 3362
Active: 34
Recovered: 3249
COVID-19 Test Results
The results listed are from the previous day. Additional data can be found on the NDDoH website.
Please note that from now on the daily news release will be sent Monday – Friday. The NDDoH dashboard will continue to be updated daily.
BY THE NUMBERS
249,666
Residents who received at least one dose of vaccine
441,946
Total COVID-19 vaccine doses administered
5,374
Total Tests from yesterday*
1,821,528
Total tests completed since the pandemic began
196
Positive Individuals from yesterday*****
75
PCR Tests
121
Antigen Tests
104,167
Total positive individuals since the pandemic began
5.10%
Daily Positivity Rate**
1,171
Total Active Cases
+29
Change in active cases from yesterday
157
Individuals with a recovery date of yesterday****
101,528
Total recovered since the pandemic began
30
Currently hospitalized
0
Change in hospitalizations from yesterday
0
New death(s)
1,468
Total deaths since the pandemic began

INDIVIDUALS WHO DIED WITH COVID-19
No deaths to report

NEW POSITIVE CASES REPORTED WEDNESDAY BY COUNTY

Adams
1
Grant
0
Ransom
6
Barnes
1
Griggs
1
Renville
0
Benson
1
Hettinger
0
Richland
5
Billings
0
Kidder
0
Rolette
0
Bottineau
0
LaMoure 
2 
Sargent
1
Bowman
0
Logan
0
Sheridan
0
Burke
0
McHenry
1
Sioux
1
Burleigh 
32 
McIntosh
0
Slope
0
Cass 
77 
McKenzie
4
Stark
8
Cavalier
0
McLean
0
Steele
0
Dickey
0
Mercer
0
Stutsman
6
Divide
0
Morton 
5 
Towner
1
Dunn
0
Mountrail
1
Traill 
1 
Eddy
0
Nelson
0
Walsh
3
Emmons
0
Oliver
0
Ward 
4 
Foster
0
Pembina
0
Wells
0
Golden Valley
0
Pierce
0
Williams 
1 
Grand Forks 
33 
Ramsey
0
* Note that this includes PCR and antigen; it does not include individuals from out of state. 
**Individuals (PCR or antigen) who tested positive divided by the total number of people tested who have not previously tested positive (susceptible encounters). 
*** Number of individuals who tested positive with a PCR or antigen test and died from any cause while infected with COVID-19. Please remember that deaths are reported as they're reported to us by the facility or through the official death record (up to 10-day delay). 
**** The actual date individuals are officially out of isolation and no longer contagious.
*****Daily positive numbers include people who tested with a PCR or antigen test. Totals may be adjusted as individuals are found to live out of state, in another county, or as other information is found during investigation.
For descriptions of these categories, visit the NDDoH dashboard.
For the most updated and timely information and updates related to COVID-19, visit the NDDoH website at www.health.nd.gov/coronavirus, follow on Facebook, Twitter and Instagram and visit the CDC website at www.cdc.gov/coronavirus.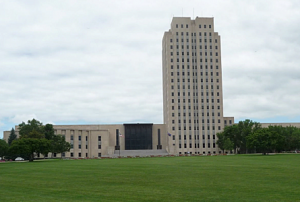 BISMARCK, N.D. (AP) — North Dakota's Republican-led Senate has endorsed a measure that would prohibit the state mandating face coverings. Senators approved the bill Wednesday, but amended it to give local governments, schools and employers the option of requiring masks. Representatives approved the measure. It now goes back to the House for review of the Senate amendment. Bill sponsor GOP Rep. Jeff Hoverson and others have argued there was no proof that masks work to slow the spread of the coronavirus and they questioned the government's role in mandating them.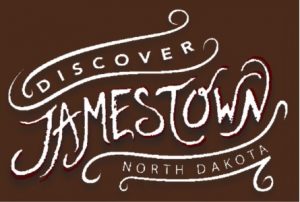 Jamestown  (CSi)  Jamestown Tourism Director, Searle Swedlund says the planned Buffalo City Park for Jamestown will be an "Edu-tainment," venue, a combination of Education and Entertainment.
On Wednesday's Wayne Byers Show on CSi Cable 2, Searle said Edutainment is the wave of the future for tourist attractions, and features interactive experiences, which is planned among other attractions at Buffalo City Park.
He pointed out that distribution of the North Dakota Legacy fund dollars is still to be determined, and that at this point funding for Buffalo City Park is being looked at positively by the state.
He added that around $150,000 has been raised local so far.
One million dollars in financial contributions has been outlaid to start the project including organizing by Brian Lunde, and arranging assistance in planning by the Apogee Attractions LLC.
On other topics, Searle said Frontier Village is being spruced up to host visitor this summer, and some buildings are being repainted, and otherwise receiving maintenance.
He added that the National Buffalo Museum is moving forward to start the Buffalo Pasture tours, to include an educational narrative on the American Bison during the tour.
The Buffalo Museum also has the new interactive bison exhibit in operation, for visitors to learn more about the bison, being able to examine it internally and removing and replacing the parts.
BISMARCK, N.D. (AP) — North Dakota's House has passed legislation aimed at preventing North Dakota State University from funneling federal grant money to Planned Parenthood for sex education in the state. The bill easily passed the Republican-led chamber Wednesday. The original Senate bill effectively held hostage grant dollars to the state's 10 other colleges and universities unless NDSU ends its partnership with Planned Parenthood. The House amended the bill to hold harmless other schools, The legislation if passed could mean a $2.8 million blow to the Fargo-based research university. North Dakota State University President Dean Bresciani has said he won't bow to political pressure.
4/7/2021 – As of 9:30 AM MDT  Wednesday, firefighters are reporting 50% containment and an estimated 5000 acres burned for the Horse Pasture Fire in the North Unit of Theodore Roosevelt National Park (TRNP) and the McKenzie District of the Little Missouri National Grassland. The cause of the fire is still under investigation. Lighter winds yesterday have helped responders as they continue to contain the wildland fire. At this time, no structure damage has been reported, but the CCC campground and other infrastructure in the park are still at risk, as well as some private residences on the north end of the fire.
The USDA Forest Service maintains closures for the areas affected by the Horse pasture wildfire, as well as the area in the South Unit of TRNP impacted by the wildfire last week. These orders are to protect public health and safety, and are in effect until further notice.
The USDA Forest Service issued an Emergency Order for Fire and Shooting Restrictions on all National Forest System lands within Billings, Golden Valley, Grant, McKenzie, Sioux, Slope, Ransom and Richland counties, North Dakota and Corson, Perkins, and Ziebach Counties, South Dakota until further notice. Building, maintaining, attending, or using a fire or campfire, smoking, and discharging a firearm, air rifle, or gas gun are prohibited with some exceptions.
In sports…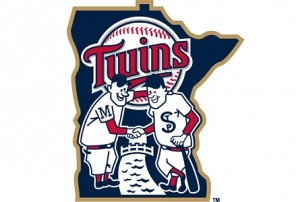 DETROIT (AP) — Jorge Polanco hit a two-run double in the sixth inning and the Minnesota Twins held off Akil Baddoo and the Detroit Tigers 3-2, Wednesday afternoon.  Baddoo hit an RBI triple and threw a runner out from left field — another impressive day in this stellar start to his big league career. But he was doubled off third after his big hit. It was a rough day on the bases for the Tigers, who also ran into two outs at home in the sixth. Wilson Ramos homered for Detroit.
In world and national news…
WASHINGTON (AP) — Federal Reserve officials were encouraged last month by evidence the economy was picking up. But they showed no sign of moving closer to ending their bond purchases or lifting their benchmark short-term interest rate from nearly zero. Fed policymakers also said they expect inflation will likely rise in the next few months because of supply bottlenecks. But they believe it will remain near their 2% target over the longer run. The views emerged in minutes taken during the central bank's March 16 to 17 meeting. The minutes were released Wednesday after the customary three-week lag.
BAGHDAD (AP) — A new round of strategic talks between the U.S. and Iraq is taking place virtually because of the coronavirus pandemic. Wednesday's talks are the first under the Biden administration and are expected to focus on an array of issues, including the presence of remaining U.S. combat forces in Iraq and Iran-backed militias acting outside of state authority. Iraq's prime minister has walked a tightrope as he negotiates with the Americans while coming under growing pressure from militias loyal to Tehran. Two Iraqi officials say he sent a strongly worded message to Tehran this week, suggesting he would confront Iran-backed factions that threaten Iraqi security.
WASHINGTON (AP) — The Biden administration says it has resumed U.S. assistance to the Palestinians, including to the U.N. agency that deals with Palestinian refugees. Nearly all of the funding had been eliminated by former President Donald Trump. The State Department announced Wednesday that it would provide a total of $235 million to projects in the West Bank and Gaza as well as the U.N. Relief and Works Agency. The resumption of assistance comes as the administration cements a new Mideast policy that in many ways is directly opposite of the one pursued by Trump and it is meeting opposition from some pro-Israel lawmakers in Congress.
BEIRUT (AP) — Jordan's king has addressed the public feud with his half-brother, Prince Hamzah, portraying it as an attempted "sedition" that caused him shock, anger and pain. Wednesday's statement, carried by Jordan TV, marked the first time King Abdullah II referred to the unprecedented rift in the royal family which erupted over the weekend. Prince Hamzah, a former crown prince, was placed under a form of house arrest and accused of being part of a plot to destabilize the kingdom. The palace has said the dispute is being resolved inside the family, but major challenges loom for the Western-allied monarchy long seen as a lynchpin of regional stability.
LOS ANGELES (AP) — Tiger Woods was going nearly 90 mph — twice the posted speed limit — on a downhill stretch of road when he lost control of an SUV outside Los Angeles. That's the conclusion of the Los Angeles County Sheriff's Department, which announced the findings of its investigation on Wednesday. The Feb. 23 wreck left the golf superstar seriously injured. Sheriff Alex Villanueva blamed the crash solely on excessive speed and Woods' loss of control behind the wheel. Authorities say Woods was driving 84 to 87 mph (135 to 140 kph) in an area that had a speed limit of 45 mph (72 kph).
WEST PALM BEACH, Fla. (AP) — Authorities say former Florida State star football player Travis Rudolph has been arrested in South Florida for a shooting that left one man dead and another wounded. The Palm Beach County Sheriff's Office says the 25-year-old Rudolph was charged Wednesday with first-degree murder and attempted first-degree murder. Officials say deputies responded shortly after midnight to a double shooting in the Lake Park area. Authorities say one man was transported to a local hospital for treatment, while the other was found dead a short distance to the south in West Palm Beach. Investigators identified Rudolph as a suspect in the shooting and arrested him a short time later.