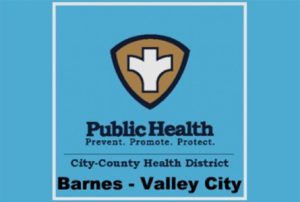 Valley City (CCHD) City County Health in Valley City announces changes in their COVID-19 testing days and site location in Valley City.
Starting Monday October 4, COVID-19 testing moves to the REC Center at 140 4th Street Southwest. The Flu/COVID Vaccination Clinic is Saturday October 9th 9:00-am to 2:00-pm at the Hi-Liner Activity Center. WALK-IN any time from 9:00-a.m. to 2:00-p.m.
Their are opportunities for vaccinations, both for annual influenza and for the COVID vaccine. In October CCHD opens early on Tuesdays at 7-am and late on Wednesdays until 6-pm, Call 845-8518 to make an appointment)
Pre-register for all clinics.