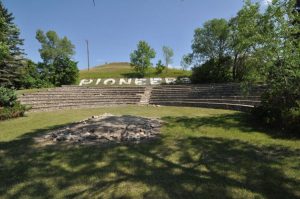 Valley City  (Chamber)  Summer Afternoon's at the Pioneer Park Amphitheater  in Valley City, offers entertainment.  All programs start at 5:30-p.m.,  with FREE ADMISSION.  Food and drink will be served at all shows.
Next up on the schedule, September 12, is  Stand up Comedy,  featuring Valley City's own Spencer Dobson, along with a troupe comedians to join him, includingcomedy acts from J.P. Martin and Alisha Rayne. .
In case of inclement weather, the program will be rescheduled.
Sponsored by Bridges Arts Council.
This project is supported in part  by a grant from the North Dakota Council on the Arts, which receives funding from the state legislature, and the National Endowment for the Arts.