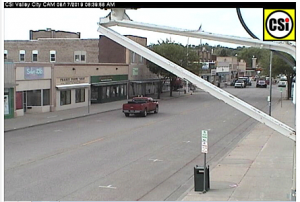 Valley City  (CSi)  The southbound and northbound parking lanes on Central Avenue in Valley City will be closed from Main Street to 4th Street South beginning Monday July 26, 2021 for construction operations, however the street will remain open to thru traffic.
Parking will not be permitted on the street.
Pedestrian traffic will be routed through sidewalk detours utilizing temporary ramps and crossings.
Maps for all road closures ill be posted on the City of Valley City's webpage http://www.valleycity.us/engineers.