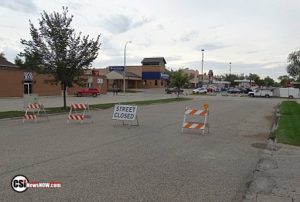 Jamestown (City) Starting Mon Sept 13, 2021, there will be a road closure for repairs on 2nd Ave SW (from 3rd St SW to 5th St SW). This closure is expected to last for approximately ten (10) days or until road repairs are completed.
Motorists are encouraged to use 1st Ave.   Access to Gate City and Hugos is still available.
Detour signs are out. The above schedule is contingent upon weather conditions. Motorists should use extreme caution and take alternate routes during this time, if possible.