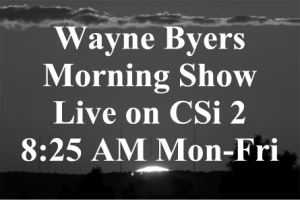 CSi Weather…
REST OF TODAY…Sunny. Highs in the lower 70s. Northwest winds 5 to 15 mph.
.TONIGHT…Mostly clear. Lows in the upper 40s. Southwest winds around 5 mph.
.WEDNESDAY…Mostly sunny. Highs in the upper 70s. South winds
10 to 20 mph with gusts to around 35 mph.
.WEDNESDAY NIGHT…Partly cloudy. Slight chance of rain showers
and thunderstorms in the evening. Lows in the lower 50s. South
winds 10 to 15 mph with gusts to around 30 mph shifting to the
northwest 5 to 10 mph after midnight.
.THURSDAY…Mostly sunny with a 20 percent chance of rain
showers in the Jamestown area, 30 percent in the Valley City area. Highs in the upper 60s. North winds 5 to 15 mph.
.THURSDAY NIGHT…Partly cloudy. Lows in the mid 40s.
.FRIDAY…Mostly sunny. A 20 percent chance of rain showers in
the afternoon in the Jamestown area. Highs around 70.
.FRIDAY NIGHT…Mostly cloudy with a 20 percent chance of rain
showers in the evening, then partly cloudy after midnight. Lows
around 50.
.SATURDAY…Sunny. Highs in the lower 80s.
.SATURDAY NIGHT…Mostly clear. Lows in the upper 50s.
.SUNDAY…Sunny. Highs in the lower 80s.
.SUNDAY NIGHT…Partly cloudy. A 20 percent chance of rain
showers after midnight. Lows in the lower 50s.
.MONDAY…Mostly sunny with a 20 percent chance of rain showers.
Highs in the mid 70s.
Patchy fog occasionally reducing visibility to around one-
quarter mile remains possible over parts of southeast ND and
northwest MN. Travelers are encouraged to be prepared for the
possibility of rapidly deteriorating visibility, and to use extra
caution at intersections and railroad crossings. The fog is
expected to improve as a cold front continues to move southeast
across the region.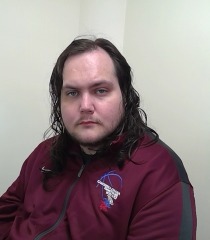 Jamestown  (JPD)  The Jamestown Police Department is warning Jamestown Residents regarding a convicted high risk sex offender who had relocated within the city of Jamestown.
Robert William Lilley, Jr., now resides at 1530 6th Avenue, SW, #39, Jamestown, ND.
He has been assigned a high risk assessment by the North Dakota risk level committee of the North Dakota Attorney General's Office.
He presently has no vehicle.
He is a 27 year old American Indian male, six feet one inch tall, weighing 315 pounds, with blue eyes, and brown hair.
Offense:  Gross Sexual Imposition (Force/Threat), when he was 16 years old.
When he was babysitting  two young boys, one was eight years old.
Lilley continued to act out sexually while in residential treatment, and was finally terminated from the program.
Conviction Date: December 2010, in Rolette County, ND Juvenile Court.
Disposition:  Custody of DJS until November 17, 2011.
Lilley is currently on probation with North Dakota Parole and Probation.
He is not wanted by police at this time and has served the sentence imposed by the court.
This notification is meant for public safety and not to increase fear in the community, nor should this information be used to threaten, assault, or intimidate the offender.
Any attempts to harass, intimidate or threaten these offenders, their families, landlords, or employers will be turned over for prosecution.
Printed handouts of the demographics of Robert William Lilley, Jr.  are available at the Jamestown Police Department.
More information on registered sex offenders is available at the North Dakota Attorney General's web site: www.sexoffender.nd.gov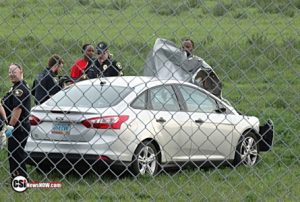 Jamestown  (CSi)  Jamestown Police investigated a incident at Jamestown Regional Airport on  Monday morning at about 8:36-a.m. when a car drove through a fence on airport property.
The car was eastbound on Old Highway 10, and failed to negotiate a curve, east of Airport Road going into a ditch and through the fence into a grassy area.
The female driver was not injured.
Assisting police at the scene was Jamestown Area Ambulance Service.
The Jamestown City Fire Department was dispatched to the scene, but was called back when it was determined by police there assistance was not needed.
The car was towed from the scene.
The incident remains under investigation by Jamestown Police.
Update..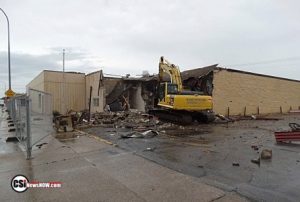 Jamestown  (CSi) On Monday, September 13, 2021 demolition of the former Jamestown Eagles Club building began.  2nd Avenue SW. adjacent to the structure is blocked to traffic.
Safety Fencing went up around the former  Eagles building, Tuesday August 31.  Asbestos removal has been completed.
Originally, the plan called for the event and starting construction in summer of 2020, but was delayed stemming from COVID-19 pandemic  related issues. The first step was to hired a company to clear the Asbestos, that has now finished.
Eagle Flats will have 33 apartment units at the site of the vacant Eagles building on First Avenue South, in Downtown Jamestown.
Commonwealth Companies had anticipated taking title to the Eagles property in October of 2020, and closing financing in April 2021, followed by construction, with completion now anticipated in 2022.
Eagle Flats will provide ground level parking, and have 33 accessible apartment units over the three floors, with a mix of one, two, and three-bedroom units in the secured building.
Residents will be within walking distance of downtown stores, along with Jamestown Middle School and employment in that ar
Property tax against the property at $35,000 per year for 15 years. Regular property taxes on the estimated $4.8 million value of the property would be about $79,000 per year.
The North Dakota Department of Health dashboard is updated daily by 11 am and includes cases reported through the previous day. The investigations are ongoing and information on the website is likely to change as cases are investigated. The information contained in this dashboard is the most up to date and will be different than previous news releases. This dashboard supersedes information from previous news releases or social media postings.
Check out our other dashboards: The COVID-19 Vaccine Dashboard, NDUS Dashboard.COVID- 19 stats:
Mon. Sept. 13,  2021
10:30- a.m.
Barnes
New Positives: 2
Total Positives:  1512
Active: 26
Recovered: 1449
Stutsman
New Positives:  8
Total Positives:  3858
Active:  108
Recovered: 3660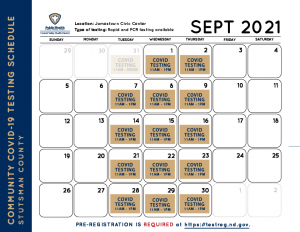 Jamestown  (CVHD)  Central Valley Health District reminds residents that COVID testing is  on Tuesdays, Wednesdays, and Thursdays, at the Jamestown Civic Center, Exchequor Room, from 11-a.m. to noon.
Call CVHD at 701-252-8130 to register.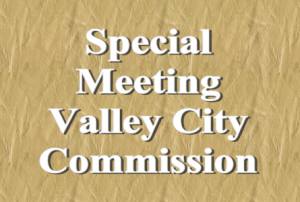 Valley City  (CSi)  The Valley City Commission met in Special Sesson Monday evening at City Hall.  Commissioner Gulmon was not present.
New Business
Discussed was the Valley City Municipal Code regarding Assessment of upaid utility bills.
City Administrator Crawford said, the public was invited to hear their comment, and concerns. She outlined the present notification process, of paying utility bills, including checking withdrawals and other payment methods.
From the audience a landlord,  Dick Lorenz said, notification should be given when responsibility is a burden on the small property investor.
Dean Ross who owns property, said it's the tenants responsibility to pay the utility bill, and not the landlord, under the recently enacted Ordinance.  He pointed out that the City Attorney should "go after," tenant that have not paid delinquent utility bills, possibly in small claims court.
Gwen Crawford said a lot of the delinquent bills stem from the tenant not paying the final bill before they move out.  She said presently after a predetermined time frame if the delinquent bill is not paid by a current tenant the electricity is shut off.
City Commission Magnuson said the Monday meeting was called to hear  landlords thoughts, comments, and concerns, under the Ordinance.  He said, city Ordinance can be amended by the City Commission.  He said he's open to hear comments and suggestions.
Mayor Carlsrud said the city held three public meetings for comments, with a lack of citizens attending, saying information on public notification of the hearings was available on line, in lieu of mailings.
Following discussions, Mayor Carlsrud said the present City Ordinance can be readdressed in the process of collecting delinquent utility bills.
No action was taken by the City Commission at Monday's Meeting.
Also at the meeting, the City Commission approved a raffle permit foe the Valley City Lions Club on September 14, 2021 during the Ham & Beef Fundraiser.
The meeting was shown live on CSi Cable 68.
Valley City  (Chamber 9-13-21) The latest message to the community from Valley City Mayor, Dave Calsrud:
Last Friday evening was a fun one at the Eagles Club. There was a fundraiser for the Museum's "Peggy Lee Project" and the Valley City High School Class of 1960 celebrated a reunion event simultaneously. There were many people visiting, eating & enjoying the music of the Myron Sommerfeld Orchestra. Part of the project plan is to have a large Peggy Lee mural on the Rudolf Square where she first worked for KOVC.  Kudos to all who are working on the project.
Watching the varying river levels has been fascinating. With the run-offs from the nice rains the river was up considerably, though now the run-offs have slowed, the releases at the dam are being adjusted accordingly.
Another thought about the rain or lack thereof, there have been reports of some "good" crops! Amazing, "how does one explain it"?
The past couple weeks "volunteering" has been one of our topics. Helping your neighbors, especially those who are older, can be very gratifying for you and a Blessing for your neighbors. Oh, and for us "chronologically gifted" folks, we can realize the same gratification by helping at places like the Barnes County Museum, hospital and assisted living facilities. Please consider volunteering.
Have you noticed the attractive lighting on the City Park Walk Bridge and the mural on the east wall of the shop? Thank you to all you who contributed.
Sunday the Red Knights International Motorcycle Club held a "911 Tribute Ride" to assist local fire victims. Nearly 200 riders registered before they "hit the road". Thank you everybody.
Thank you to contributors again this week.
"Love is a combination of friendship, passion and respect."  (John Glenn: A Memoir)                                                                                  
Blessings, Be Respectful, Be Kind and Pray,
Dave
Dave Carlsrud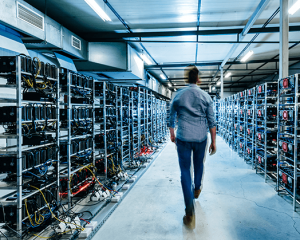 Jamestown  (CSi)  Tuesday September 14 there will be a ground breaking for the Applied Block Chain business to be located on Highway 20, a new cryptocurrency mining company. Cryptocurrency mining, or cryptomining, is a process in which transactions for various forms of cryptocurrency are verified and added to the blockchain digital ledger.
Applied Blockchain delivers cryptocurrency mining and infrastructure solutions to its customers.  The company has partnered with Bitmain, SparkPool and General Mining Research.
Applied Blockchain will employ about 30 people on site to monitor the equipment 24 hours per day at the hosting facility near Jamestown.
The Jamestown Chamber of Commerce is set to hold a groundbreaking for Applied Blockchain Inc. on Highway 20 north of the city, at 1:30 p.m. at 27th St SE and 26th Ave SE.
Previously posted on Applied Block Chain Website: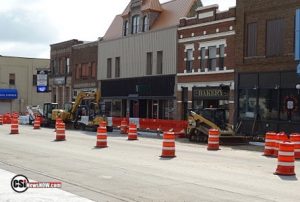 Valley City  (CSi)   Street work continues in Valley City. The eastbound parking lane between 2nd Avenue and 3rd Avenue is closed for construction operations.
The roadway will remain open to thru traffic. Parking will be allowed on the north side of Main Street. A portion of the sidewalk on the south side of the road between 2nd Avenue and 3rd Avenue up to the midblock from the west on Main Street will be removed; however, the sidewalk immediately adjacent to the building will remain in place. Pedestrians are to use the temporary crossings and channeling devices to access businesses. Construction operations are still ongoing between Central Avenue and 2nd Avenue.
Updated maps for all road closures will be posted on the City of Valley City's webpage http://www.valleycity.us/engineers/ when they are taking affect.  If you have any questions regarding the project, please contact KLJ at (701)‐845‐4980.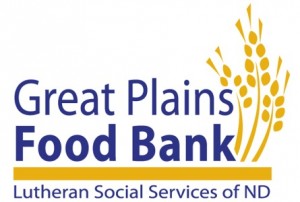 Valley City  (CSi)  The Great Plains Food Bank plans to stop in Valley City On Tuesday September 14 from 12:15-p.m. to 2-p.m.
The location will be at Epworth United Methodist Church.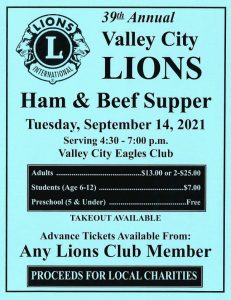 Valley City  (CSi)  The Valley City Lions Club will hold the 39th Annual Ham & Beef Supper on Tuesday September 14 with serving from 4:30-p.m. to 7-p.m. at the Valley City Eagles Club.
Take out will be available.
Tickets are: $13 each, or two for  $25. Students 6-12 years old $7. Preschool five and under free.
Advance tickets from any Valley City Lions Club member.
Proceeds will go to local charities.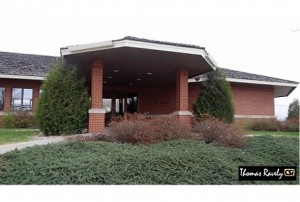 Jamestown  (City)  There will be a City Board of Adjustment Meeting held at City Hall at 8:00 AM on Wednesday, September 15, 2021.
On the agenda is a Variance Request: 605 25th St SW Jamestown, ND – Developer is seeking a variance of 41 parking spaces in order to construct a 2,417 sq. ft. quick serve restaurant.
A Variance Request: 1807 HWY 281 N, Jamestown, ND- Property owner is requesting rear yard variance to set building on yard site.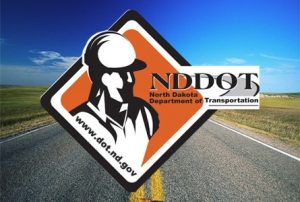 Bismarck  (NDDOT)  U.S. Highway 52 is temporarily closed from Carpio north to the junction of North Dakota Highway 5 this week.
This closure is due to Northern Plains Railroad replacing the crossing at U.S. 52, two miles north of Kenmare.
A marked detour is in place and the project is expected to be complete Friday, Sept. 17.
For more information about construction projects and road conditions throughout North Dakota, call 511 or visit the ND Roads map at travel.dot.nd.gov.
PARSHALL, N.D. (AP) — Authorities say a man walking in the middle of a northwestern North Dakota highway before sunrise was seriously injured after he was struck by two vehicles. The Highway Patrol says the crash happened about 5:30 a.m. Monday on state Highway 23, about 3 miles northeast of Parshall. A 49-year-old man, from Parshall, was wearing dark clothing in an area that was not illuminated by streetlights. The patrol says the man was struck first by the left mirror of a Ford pickup, which knocked him down. He was then run over by a Nissan Murano. The pedestrian was taken by ambulance to a Minot hospital. His condition is not known. The patrol says the drivers of the two vehicles were not injured.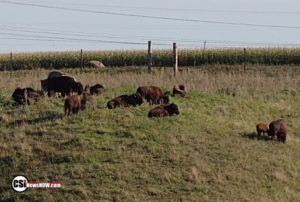 BISMARCK, N.D. (AP) — A three-day symposium in Bismarck to discuss the history and revitalization of the American bison has been postponed due to the coronavirus. The Dakota Bison Symposium had been scheduled Thursday through Saturday. Organizers say many of the national speakers have recently decided against traveling to North Dakota, where researchers say one in every 253 people tested positive for COVID-19 in the last week. It is also one of the worst states in the country for rate of virus vaccinations. Bismarck State College and its partners decided against a virtual format and rescheduled the event for next spring. The North Dakota Department of Health Monday confirmed 180 new cases of COVID-19, for a total of 2,815 active cases throughout the state.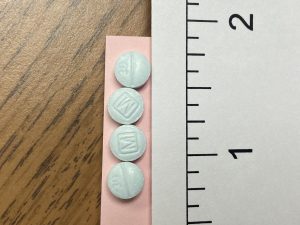 GRAND FORKS, N.D. (AP) — The Grand Forks Police Department has issued a warning about a powerful illegal opiate making the rounds locally. Officers say they responded to numerous narcotics-related drug overdoses Saturday evening, including a death. Police say illegal drug users ingested what they believed to be heroin and began overdosing. Immediate medical intervention was needed to revive them. Police say the substances were in fact a more dangerous and powerful opiate that caused the overdoses. The person who died was not immediately identified. The Grand Forks Police Department and Grand Forks Narcotics Task Force are investigating to determine the source of the narcotics.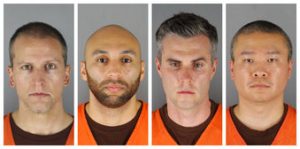 MINNEAPOLIS (AP) — Four former Minneapolis police officers charged with violating George Floyd's civil rights are scheduled to be arraigned in federal court Tuesday. A federal grand jury indicted Derek Chauvin, Thomas Lane, J. Kueng and Tou Thao in May for allegedly depriving Floyd of his rights while acting under government authority. At federal arraignment hearings, defendants can have the charges read to them, and not guilty pleas are typically entered. Tuesday's hearing will be held remotely via videoconference. The hearing could also address several pretrial motions, including a request for Lane, Kueng and Thao to stand trial separate from Chauvin.
In sports…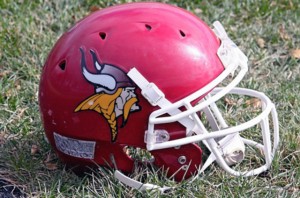 Valley City   (VCSU)  The Valley City State University football team is ranked No. 21 in the latest NAIA Football FirstDown PlayBook Top 25 Poll released on Monday.
The Vikings are off to a 2-0 start this season and are the top-ranked school from the North Star Athletic Association. VCSU received 73 poll points and is one of 17 undefeated teams in the Sept. 13 poll, which is voted upon by a panel of head coaches.
No. 21 is VCSU's highest ranking since Sept. 21, 2015, when the Vikings were No. 15 in the coaches' poll.
Fellow NSAA schools Dickinson State University and Waldorf University are in the receiving votes category of the poll.
NDAPSSA H.S. Football Polls
(First-place votes in parenthesis)
Class AA
Second Poll
Team Rec. Pts. LW
1. Bismarck Century (14) 3-0 70 1
2. West Fargo Sheyenne 3-0 56 2
3. Fargo Shanley 2-1 42 3
4. Fargo Davies 2-1 25 NR
5. West Fargo 1-2 8 5
OTHERS RECEIVING VOTES: Minot High (1-2), Bismarck High (1-2), Bismarck Legacy (1-2), Mandan (1-2)
(First-place votes in parenthesis)
Class A
Second Poll
Team Rec. Pts. LW
1. Jamestown (14) 3-0 70 2
2. Bismarck St. Mary's 2-1 56 1
3. Devils Lake 2-1 26 5
4. Fargo North 2-1 26 3
5. Dickinson 1-2 19 NR
OTHERS RECEIVING VOTES: Wahpeton (2-1) and Fargo South (1-2).
NFL-RAVENS/RAIDERS
Raiders beat Ravens in OT
LAS VEGAS (AP) — The Las Vegas Raiders were winners in their first home game with fans in the stands.
Derek Carr fired a 31-yard TD pass to Zay Jones in overtime to give the Raiders a 33-27 triumph over the Ravens in the NFL season opener for both teams. Carr's second TD pass of the game came after Carl Nassib's strip sack of Lamar Jackson at the Ravens 27.
Carr threw an interception after driving to the Baltimore 1 on the opening possession of overtime. The Raiders later made another blunder with a delay of game before a field goal try, but coach Jon Gruden put his offense back on the field and watched Vegas score the go-ahead touchdown.
The Raiders trailed 14-0 early, ending a 98-game, regular-season win streak for the Ravens when leading by at least 14 points dating to 2004.
Carr was 34 of 56 for 435 yards. Jackson carried 12 times for 86 yards and completed 19 of his 30 passes for 235 yards and a TD.
NFL-NEWS
Washington's Fitzpatrick on IR
UNDATED (AP) — Taylor Heinicke (HY'-neh-kee) will be the Washington Football Team's starting quarterback for the foreseeable future.
WFT has placed Ryan Fitzpatrick on injured reserve with a hip injury suffered in Sunday's loss to the Chargers. Heinecke replaced Fitzpatrick in the second quarter and rallied Washington to the lead before Los Angeles came back to win.
Chad Allen will remain a backup. Head coach Ron Rivera does not plan on bringing in a veteran QB any time soon.
Elsewhere in the NFL:
— Lions cornerback Jeff Okudah is out for the season after suffering an Achilles tendon injury during Sunday's loss to San Francisco. The third pick in the 2020 draft was limited to nine games last year because of injuries.
— The Titans are moving onto yet another kicker, waiving Michael Badgley a day after he missed an extra point and a 46-yard field goal in their season-opening loss. Tennessee signed Badgley to the practice squad only on Friday when Sam Ficken went on the injury report with a right groin issue. Ficken went on injured reserve Saturday.
— The Cowboys have activated right guard Zack Martin off the COVID-19 reserve list. Gregory went on the COVID-19 list four days after playing in the opener, a 31-29 loss to Tampa Bay. Dallas started the week without defensive end Randy Gregory because of the health and safety protocols.
— Browns starting left tackle Jedrick Wills Jr. may have avoided a serious ankle injury in Sunday's loss at Kansas City. Browns coach Kevin Stefanski did not provide a specific timeline on Wills' return, but said he's day to day.
— Former San Francisco and New Orleans linebacker Parys Haralson has died at 37. The 49ers announced Haralson's death on Monday. No details were provided.
MLB…
— The Yankees stormed back from a five-run deficit to win for just the fourth time in 16 games, 6-5 over the Twins. Gary Sanchez lined a game-winning single in the bottom of the 10th, two innings after Aaron Judge tied it with a three-run homer. Jorge Polanco and Miguel Sanó (sah-NOH') slammed two-run homers in the first inning for Minnesota.
UNDATED (AP) — The Toronto Blue Jays will own no worse than a share of the first AL wild card at the end of the night following a lopsided win over the AL East leaders.
Vladimir Guerrero Jr. belted his major league-leading 45th home run and Alek Manoah (mah-NOH'-ah) set a career high by pitching eight shutout innings in the Blue Jays' 8-1 trouncing of the Rays. Manoah allowed just one hit, walked none and struck out 10 in winning for the first time since August 11.
Teoscar (tay-AHS'-kur) Hernández had his first career five-hit game to help the Jays improve to 12-1 this month. Bo Bichette (bih-SHEHT') smacked his 24th homer of the season in the rout.
Tampa Bay lost for the fourth time in five games and is 5-7 this month after going 21-6 in August.
Checking out the rest of Monday's major league action:
— The Mariners earned a 5-4 win over the Red Sox on Mitch Haniger's three-run homer in the seventh inning following a two-out error by first baseman Kyle Schwarber. Haniger went 4 for 4 and homered for the third straight game as Seattle moved within two games of an AL playoff berth. Xander Bogaerts and Rafael Devers hit back-to-back homers for the Red Sox, who fell into a tie with the Yankees for the second AL wild card.
— The Astros put together a 15-1 laugher against the Rangers as Jose Siri homered twice and added a two-run single in his first big league start. Siri finished 4 for 5 with five RBIs while scoring three times for the AL West leaders, who lead the Mariners by 6 1/2 games. Yordan (yohr-DAHN') Alvarez hit a pair of 400-foot homers and Alex Bregman added a two-run homer for Houston, which also received two-run doubles from Carlos Correa and Jose Altuve (al-TOO'-vay).
— The Giants became the first major league team to wrap up a playoff berth by earning their eighth straight win, 9-1 over the San Diego Padres on Monday. Tommy La Stella connected on the fourth pitch from Padres starter Yu Darvish and Evan Longoria followed with a three-run shot five batters later. Mike Yastrzemski (ya-STREHM'-skee) and Brandon Belt also went deep as San Francisco secured a spot in the postseason for the first time since 2016.
— The Giants' lead in the NL West remains 2 1/2 games after the second-place Dodgers wrapped up their seventh consecutive home win, 5-1 versus the Diamondbacks. Clayton Kershaw made his first start since July 3, scattering four hits and fanning five over 4 1/3 innings after missing 57 games with elbow inflammation. Justin Turner supplied a two-run double and a solo homer to highlight the Dodgers' attack.
— Adam Wainwright tossed six innings and won his fifth straight start as the Cardinals whipped the Mets, 7-0. The 40-year-old Wainwright has 16 wins this season and is 9-2 with a 2.02 ERA in his last 12 starts, a span in which he's gone at least six innings every time. Paul Goldschmidt homered and finished with two RBIs for the Cardinals, who entered Monday one game of a wild-card berth.
— The Marlins earned a 3-0 shutout of the Nationals as Sandy Alcantara (al-KAN'-tah-rah) allowed one hit over eight innings. Alcantara had a no-hitter until Josh Bell lined a two-out single in the seventh. Jesus Sanchez had a first-inning RBI single and Alex Jackson doubled home two runs in the ninth.
MLB-NEWS
Bosox getting healthy
UNDATED (AP) — The Red Sox have activated reliever Hirokazu Sawamura from the COVID-19 injured list and returned left-handed pitcher Austin Davis from the paternity list. Red Sox manager Alex Cora said there could be more players coming off the COVID-19 injured list in the coming days. Left-hander Martin (mahr-TEEN') Pérez is expected to be activated on Tuesday, and Cora is holding out hope that left-handed starter Chris Sale could return this weekend against Baltimore.
In other major league news:
— The Yankees have moved Gleyber (GLAY'-bur) Torres to second base following a few shaky games with the glove at shortstop recently. Torres has made 18 errors while starting 104 games at short this season.
COLLEGE FOOTBALL-SOUTHERN CAL-HELTON
Helton dismissed two games into season
LOS ANGELES (AP) — Clay Helton's tenure as head football coach of Southern Cal is over.
Helton has been dismissed just two games into his seventh season at the helm. The move follows Saturday's 42-28 home loss to Stanford that dropped the Trojans out of the AP Top 25.
Helton went 46-24 during his improbable tenure in charge of the longtime West Coast college football powerhouse. He was 19-14 since the 2017 season as public criticism mounted against him.
Trojans' cornerbacks coach and associate head coach Donte Williams is taking over as head coach. Williams is the first Black head coach in USC football history.
Also in college football:
— Alabama coach Nick Saban said Monday that the news on preseason All-America linebacker Will Anderson Jr. was "very encouraging" two days after he went down with a right knee injury against Mercer. Cornerbacks Josh Jobe and Jalyn Armour-Davis both missed that game with undisclosed injuries.
— Florida backup quarterback Anthony Richardson is expected to practice this week while recovering from a strained right hamstring. Richardson has been a dynamic presence while sharing the QB position with inconsistent starter Emory Jones.
— Oregon freshman linebacker Justin Flowe is out indefinitely with a right foot injury. Flowe made an immediate impact for the Ducks in his first game this season, providing 14 tackles and a forced fumble in a rout of Fresno State.
— Texas A&M quarterback Haynes King is out indefinitely after having surgery to repair his broken right leg. King suffered the injury early in the seventh-ranked Aggies' 10-7 win at Colorado over the weekend. Zach Calzada becomes the team's starter this week when Texas A&M hosts New Mexico.
— Purdue running back Zander Horvath will miss four to eight weeks with a broken fibula. Horvath was expected to be a key for the Boilermakers after leading the team in rushing with 442 yards on 89 carries and earning third-team all-Big Ten honors last season.
— Boston College quarterback Phil Jurkovec underwent surgery for a hand injury that knocked him out of Saturday's game against UMass. The school says Jurkovec could miss the season.
— LSU coach Ed Orgeron (OHR'-jeh-rahn) says running back John Emery Jr. is expected to miss the remainder of the season for academic reasons. Emery rushed for 378 yards and three touchdowns in nine games as a sophomore in 2020.
— The Southeastern Conference has fined Arkansas $100,000 after Razorbacks fans rushed the field following Saturday's 40-21 win over Texas. The fans violated the league's access to competition area policy that was adopted in 2004.
NHL-BLUE JACKETS COACH
Blue Jackets drop assistant coach who won't get vaccinated
COLUMBUS, Ohio (AP) — The Columbus Blue Jackets have replaced assistant coach Sylvain Lefebvre (SIHL-van leh-FAYB') for declining to receive a COVID-19 vaccination.
The Jackets have promoted Steve McCarthy to replace Lefebvre on head coach Brad Larsen's staff.
NHL coaches and other team staff who closely interact with players are required to be fully vaccinated.
GOLF-PGA TOUR-ROOKIE AWARD
Zalatoris wins PGA Tour award as rookie of the year
PONTE VEDRA BEACH, Fla. (AP) — Will Zalatoris is the PGA Tour rookie of the year.
Zalatoris is the first player in 20 years to win the award without being a full PGA Tour member. His break came with a sixth-place finish at the U.S. Open, which became part of this season when the event was moved to September. Zalatoris' performance there earned him special temporary membership.
His eight top-10 finishes included a runner-up at the Masters.
TENNIS-RANKINGS
Raducanu, Fernandez climb rankings
NEW YORK (AP) — Emma Raducanu's (ra-doo-KA'-nooz) qualifier-to-champion run at the U.S. Open has vaulted her 127 spots in the WTA rankings to a career-high No. 23.
The 18-year-old from Britain began the year ranked 345th, rose to 179th in July by reaching Wimbledon's fourth round in her Grand Slam debut and arrived at Flushing Meadows at 150th. Then Raducanu won all 20 sets she played across 10 victories in qualifying and the main draw of the Open.
U.S. Open runner-up Leylah Fernandez of Canada also made a big jump in Monday's rankings, from 73rd to a career-best 28th.
In world and national news…
HOUSTON (AP) — Tropical Storm Nicholas hit the Texas coast as a hurricane, bringing the threat of up to 20 inches of rainfall to parts of the Gulf Coast. The hurricane center says the storm made landfall on the eastern part of the Matagorda Peninsula and was soon downgraded to a tropical storm. It was about 30 miles south-southwest of Houston, Texas, with maximum winds of 70 mph. The storm could also cause life-threatening flash floods across the Deep South. Nicholas was the 14th named storm of the 2021 Atlantic hurricane season. The biggest unknown about Nicholas was how much rainfall it would produce in Texas, especially around flood-prone Houston.
LONG BEACH, Calif. (AP) — The recall election that could remove California Democratic Gov. Gavin Newsom is coming to an end. Voting concludes Tuesday in the rare, late-summer election that has emerged as a national battlefront on issues from COVID-19 restrictions to climate change. President Joe Biden headlined a closing rally for Newsom south of Los Angeles, depicting leading Republican Larry Elder as a "clone" of former President Donald Trump. Elder, meanwhile, is raising questions about vote fraud as he urges supporters to get to the polls or turn in ballots. Biden says the outcome will have national implications. Republicans are hoping for an upset in the heavily Democratic state.
LONG BEACH, Calif. (AP) — President Joe Biden is preparing to pitch his massive domestic spending package with a visit to a renewable energy lab in Colorado. Biden is highlighting how investments in clean energy will help combat climate change. Tuesday's trip to the National Renewable Energy Laboratory in Denver will cap off the president's two-day swing to the West, and offer him the chance to continue linking the need to pass his spending proposal to the urgent threat posed by climate change. Biden did that Monday by visiting areas of Idaho and California ravaged by wildfires.
LONDON (AP) — An expert advisory panel has recommended that the U.K. government offer a third dose of COVID-19 vaccine to everyone over age 50 to protect against waning protection this winter. The Joint Committee on Vaccination and Immunization's recommendation Tuesday came as Prime Minister Boris Johnson prepared to announce the government's new plan for combating the pandemic. The World Health Organization has asked wealthy nations to delay booster shots until every country has vaccinated at least 40% of their populations. The JCVI said booster shots were needed to ensure vulnerable people are protected against COVID-19 because studies have shown that the immunity conferred by vaccines weakens over time.
LONDON (AP) — Britain says it is delaying the start of post-Brexit border checks on food imports from the European Union. The government cited disruption from the coronavirus pandemic. The delay means checks on EU agricultural and animal products that were due to start in October won't be introduced until next year. The U.K. said Tuesday that the "pragmatic new timetable" would ease pressure on businesses grappling with supply chain disruptions from the pandemic. Britain left the EU's single market at the end of 2020 and imports from the bloc are supposed to be subject to the same checks as goods from everywhere else in the world. This is the second time the U.K. has put off introducing some of the agreed checks.