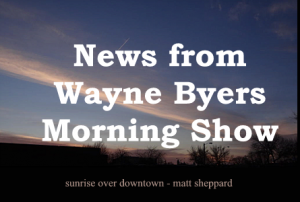 CSi Weather…
TONIGHT…Mostly cloudy in the evening then clearing. Lows in the lower 40s. West winds 5 to 15 mph.
.FRIDAY…Sunny. Highs in the upper 60s. West winds 5 to 10 mph.
.FRIDAY NIGHT…Partly cloudy. Lows in the upper 40s. South winds
5 to 15 mph.
.SATURDAY…Sunny. Highs in the upper 70s. South winds 10 to
20 mph.
.SATURDAY NIGHT…Mostly clear. Lows around 60.
.SUNDAY…Mostly sunny. Highs in the upper 80s.
.SUNDAY NIGHT…Partly cloudy. A 20 percent chance of showers
after midnight. Lows in the lower 60s.
.MONDAY…Partly sunny with a 30 percent chance of showers. Highs
in the lower 80s.
.MONDAY NIGHT…Mostly cloudy. Chance of rain showers and slight
chance of thunderstorms in the evening, then chance of rain
showers after midnight. Lows in the lower 50s. Chance of
precipitation 40 percent.
.TUESDAY…Partly sunny. Chance of rain showers in the morning,
then slight chance of rain showers and thunderstorms in the
afternoon. Highs in the lower 60s. Chance of precipitation
30 percent.
.TUESDAY NIGHT…Mostly cloudy with a 20 percent chance of rain
showers. Lows in the mid 40s.
.WEDNESDAY…Mostly sunny with a 20 percent chance of rain
showers. Highs in the lower 60s.
Valley City  (CSi)  Barnes County Road 21 also known as the Kathryn road is now open all the way to Kathryn, North Dakota.
Also  a road grade raise north of Litchville is about three weeks from completion.
The North Dakota Department of Health dashboard is updated daily by 11 am and includes cases reported through the previous day. The investigations are ongoing and information on the website is likely to change as cases are investigated. The information contained in this dashboard is the most up to date and will be different than previous news releases. This dashboard supersedes information from previous news releases or social media postings.
Check out our other dashboards: The COVID-19 Vaccine Dashboard, NDUS Dashboard.COVID- 19 stats:
Please be advised that a number of COVID-19 test results intended to be entered into the NDDoH COVID-19 dashboard on Tuesday, September 14, were held back by a minor reporting technology issue
 The technology circumstance that led to this delay has been resolved. Due to automation, the number of tests reported Wednesday includes partial data from Tuesday.  The overall number of current active cases and rolling positivity rate are correct.
 The state continues to see an increase in the number of positive cases across the state and encourages North Dakotans to take precautions to protect against COVID-19.
COVID-19 Stats
Wed. Sept. 15, 2021
10:30- a.m.
Barnes
New Positives: 11
Total Positives:  1528
Active: 34
Recovered: 1454
Breakthrough Incidence Per 10K Fully Vaccinated Individuals: 58
Stutsman
New Positives:  22
Total Positives:  3889
Active:  34
Recovered: 3690
Breakthrough Incidence Per 10K Fully Vaccinated Individuals: 89
ND CASE RATES
NEW CASES REPORTED WEDNESDAY, SEPT. 15: 944
ACTIVE CASES*: 3,235
DAILY POSITIVITY RATE: 6.57%
TOTAL KNOWN CASES THROUGHOUT PANDEMIC: 124,047
TOTAL RECOVERED THROUGHOUT PANDEMIC: 119,232
ND ACTIVE HOSPITALIZATIONS: 100
NEW DEATHS: 4
TOTAL DEATHS: 1,580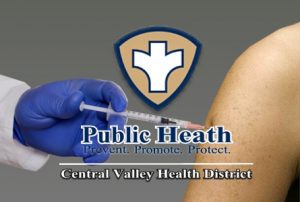 Central Valley Health District Regularly Scheduled Vaccination Clinics And Locations
The Schedule subject to changes depending if the listed vaccination clinic is full. Contact CVHD at 252-8130.
Thursday, September 16, 2021
Vaccine Type: PFIZER, MODERNA
Event Time: 9:00am – 12:00pm
Event Location: Central Valley Health District
 CLICK HERE TO REGISTER 
Thursday, September 23, 2021
Vaccine Type: PFIZER, MODERNA
Event Time: 9:00am – 12:00pm
Event Location: Central Valley Health District
 CLICK HERE TO REGISTER 
Pop-Up Community Vaccination Clinics
Thursday, September 30, 2021
Vaccine Type: PFIZER, MODERNA
Event Time: 9:00am – 3:00pm
Event Location: Central Valley Health District
Various Upcoming Dates
Event Information: These are pop-up community clinics with varying times/locations. 
Event Location: Buffalo Mall and S&R Truck Plaza
 CLICK HERE TO SEE LISTINGS 
Drive up clinics at the Buffalo mall will be held on Sundays and Mondays.  The event will take place from 1 pm to 6 pm in the Buffalo Mall parking lot located at 2400 8th Ave SW in Jamestown.  The clinics are open to anyone 12 years of age and older no appointment is needed you can preregister at https://www.ndvax.org. Dates of the clinics continue on  September 19 and 20.
For more information, please call CVHD at 252-8130.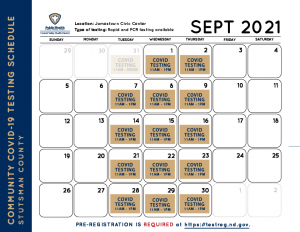 Jamestown  (CVHD)  Central Valley Health District reminds residents that COVID testing is  on Tuesdays, Wednesdays, and Thursdays, at the Jamestown Civic Center, Exchequor Room, from 11-a.m. to 1-pm
Call CVHD at 701-252-8130 to register.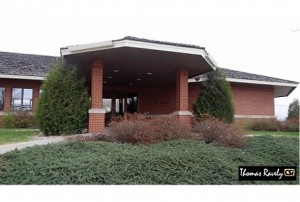 Jamestown  (CSi)  The Jamestown, Board of Adjustment, Wednesday unanimously approved a variance requested, concerning 41 parking spaces in connection with construction of a fast food restaurant where Hong Kong Buffet was located at 605 25th Street, in Southwest in Jamestown.
The owners of Taco John's, presently located in Southeast Jamestown, Pentex Restaurant Group, submitted the application for the construction of a 2,400 square foot building, with previous Planning Commission approval this month, for lot combinations, at the location.
In August this year, the former Hong Kong Buffet building was demolished.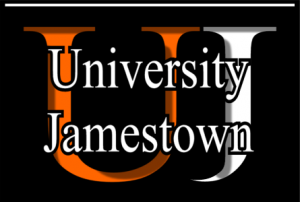 Jamestown  (UJ)   University of Jamestown has again been ranked as one of the best academic institutions in the Midwest by both U.S. News and World Report's "2022 Best Colleges" and The Princeton Review's "2022 Best Colleges: Region by Region"
Dr. Polly Peterson, University of Jamestown President, credits the Jimmie community as one of the top reasons the University continues to be ranked in these publications. She says "The University has been blessed to have the support of faculty, staff, and alumni who have helped make UJ a place of distinction in the region. With the addition of new programs, improved facilities and a substantial increase in our endowment, we have achieved significant enrollment growth, improved retention and graduation rates, and acheived a 99% placement rate."
U.S. News and World Report's "Best Colleges" is the most recognized and popular of all college rankings. The report evaluates colleges and universities annually by assessing criteria such as peer assessment, graduation rate, student/faculty ratios, class size, alumni giving, and student testing scores. Categories are Regional Colleges, Regional Universities, National Universities, and National Liberal Arts Colleges. University of Jamestown stood out specifically in the categories of "Best Regional Colleges," "Best Value Schools," and "Top Performers on Social Mobility."
Dr. Peterson expanded on how the University of Jamestown's mission differentiates it from other universities, saying, "The University is committed to its mission of blending liberal arts with professional programs in an environment where Christian faith and co-curricular learning are central to the development of a holistic graduate. Being recognized nationally for the successes of our students is an added blessing to our work."
The 158 colleges that The Princeton Review chose for its "Best in the Midwest" 2021 list are located in twelve states: Iowa, Illinois, Indiana, Kansas, Michigan, Minnesota, Missouri, Nebraska, North Dakota, Ohio, South Dakota, and Wisconsin. The Princeton Review also designated 223 colleges in the Northeast, 126 in the West, 143 in the Southeast and 4 in the International region as "best" in their locales on the company's "2022 Best Colleges: Region by Region" lists. Collectively, the 655 colleges on The Princeton Review's "regional best" lists for 2022 constitute about 24% of the nation's 2,700 four-year colleges.
The Princeton Review's Editor-in-Chief Robert Franeck says, "We chose University of Jamestown and the other outstanding institutions on this list primarily for their academics."  He noted that the company considered data from its survey of administrators at several hundred colleges in each region, information from staff visits to schools over the years, and the opinions of college counselors and advisors whose perspectives the company solicits. He adds "We also consider what students enrolled at the schools reported to us on our student survey about their campus experiences."
The Princeton Review survey asks students to rate their colleges on dozens of issues and to answer questions about themselves, their fellow students, and their campus life. Comments from surveyed students are quoted in the school profiles on The Princeton Review website (PrincetonReview.com/bestMWcolleges).
Some student comments in the profile on University of Jamestown include that the University is  "small, friendly, [and has a] family-like environment" where "everyone cares about you" and that "Students fit in really well; there are tons of organizations and opportunities for everyone to find a niche."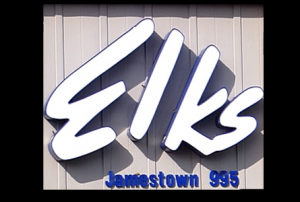 Jamestown  (ELKS)  The Jamestown Elks Lodge 995 is hosting a 13 for 13 drive to remember the 13 fallen soldiers that started on September 13th.
There are 13 days to give $13.00.  Whether it be $1.00 a day or one donation of $13.00, your donation will make a difference. The goal is to raise $1,313.
Donations will run through September 25th at the Elks Lodge #995. Donations can be dropped during operation hours after 4PM Monday through Friday and on Saturdays between 12-noon, and 6-p.m.
All proceeds will be donated to "Service Dogs of America" located in Jud, North Dakota.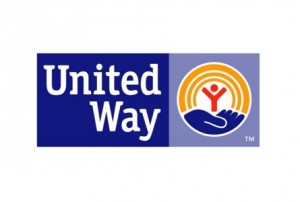 Jamestown  (CSi)  The Jamestown United Way kick-off event is planned on Monday September 20 from 5:30 to 7 p.m. at  Hansen Arts Park in Downtown Jamestown.
At the outdoor community gathering there will be free food, fun music and games to celebrate its partner organizations and the start of its annual fundraising campaign.
Jamestown United Way is a community impact organization that raises money for local community partners. Its annual fundraising campaign is from September through January; this is when it collects donations from local business owners and employees.
The campaign and event funds are distributed to 12 organizations in Stutsman County. United Way officials said it they are proud to support these partners who provide educational programs, job resources, transportation and other services to the community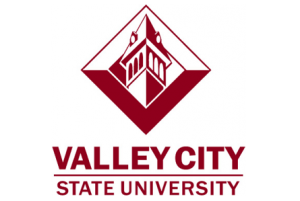 Valley City  (VCSU)  Valley City State University has announced that it has been ranked as the top regional public college in North Dakota by U.S. News and World Report.
VCSU President Alan LaFave says, "We are so pleased to be nationally recognized for our commitment to quality educational experiences.VCSU has been listed as one of the top colleges in the Midwest for 24 years running, and we are proud to continue that tradition."
The report is based on retention, peer reviews, graduate rates, measures of student excellence, alumni giving rates and the educational expenditure per student.
VCSU was ranked No. 2 in the Midwest category of public regional colleges. The Midwest region includes North Dakota, South Dakota, Minnesota, Wisconsin, Michigan, Ohio, Illinois, Indiana, Iowa, Nebraska, Missouri and Kansas.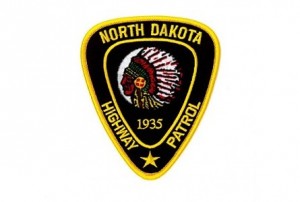 MANDAN, N.D. (AP) — The North Dakota Highway Patrol have identified the trooper who fatally shot a Montana man following a vehicle chase on Interstate 94 west of Mandan earlier this month. The patrol said Wednesday that Trooper Stephen Mayer killed the lone occupant of the vehicle, 45-year-old Craig Knutson, of Billings, Montana. Authorities have said the pursuit on the evening of Sept. 7 began about 7 miles east of Hebron and ended after deputies placed spike strips on the highway and Mayer used his cruiser to push the fleeing vehicle's rear end sideways, sending it into a spin. After the vehicle stopped, Mayer saw that Knutson had a gun and told the three deputies at the scene about the weapon before he fired the fatal shot.
BISMARCK, N.D. (AP) — Some North Dakota tribal leaders want lawmakers to split legislative House districts that include reservations. The leaders told a legislative redistricting committee Wednesday such a move will increase the odds for electing American Indians to the Legislature. Standing Rock Sioux Tribe Chairman Mike Faith told the Republican-led committee that so-called subdistricts would result in better representation and communication. The Legislature has previously had little appetite for subdistricts, The Legislature currently has three lawmakers who claim Native American or Alaska Native heritage, and only one of them lives on a reservation.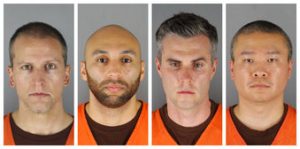 MINNEAPOLIS (AP) — A former Minneapolis police officer convicted of murder in George Floyd's death is scheduled to be arraigned Thursday for allegedly violating a teenager's civil rights in a separate case that involved a restraint similar to the one used on Floyd. Derek Chauvin was convicted this year on state charges of murder and manslaughter in Floyd's 2020 death. He's also charged in federal court with violating Floyd's civil rights. But another indictment against Chauvin alleges he carried out a similar act against a then-14-year-old boy in 2017. This indictment alleges Chauvin deprived the teenager, who is Black, of his rights when held his knee on the boy's neck and upper back while the boy was prone, handcuffed and not resisting.
In sports…
Wednesday
At Mayville
College Baseball
VCSU 6 Mayville State  (9 innings)
MAYVILLE – William Hlady pitched six shutout innings and Drew Nixon homered for the second straight game Wednesday as the Valley City State baseball team picked up a 6-3 win at Mayville State.
Hlady started on the mound and allowed just two hits over his six shutout innings. The senior right-hander needed just 74 pitches to record 18 outs. He struck out six and only walked one en route to the victory.
Valley City State is now 2-0 to start the season with victories over Mayville and the University of Jamestown.
The Vikings struck first on Wednesday, pushing across two runs in the top of the second inning. Nixon and Ryan Reynolds led off the inning with back-to-back singles and eventually came around to score. Nixon scored the first run after Zach Veneman drew a bases-loaded walk, and then Reynolds scored on an error for a 2-0 lead.
Valley City State extended the lead to 5-0 in the eighth inning. Dustin Mertz scored JT Reed on an RBI single and then Nixon followed with a 2-run home run over the right-field fence.
Mayville State trimmed the lead to 5-3 in the bottom of the eighth, but freshman Daniel Alvarado was able to work out of a two-on, no-out jam to limit the damage. Mertz added another RBI single in the ninth inning to make it 6-3, and then David Demeter pitched a scoreless ninth inning for his second save of the season.
Nixon went 3-for-5 with a home run, two runs and two RBIs. Mertz was 2-for-5 with two RBIs and Reynolds went 2-for-4. The Vikings totaled 12 hits in the game and struck out just five times. Mayville State scored its three runs on seven hits. The Comets committed four errors while the Vikings had just one error.
Chase Feller pitched a scoreless seventh inning in relief of Hlady. Feller was chased in the eighth inning as the Comets put up three runs. Alvarado, making his first career appearance, pitched out of the jam and then Demeter closed the door with two strikeouts in the ninth.
Up next: Valley City State hosts Dickinson State for a doubleheader on Friday, Sept. 24. First pitch is at 3 p.m. at Valley City's Charlie Brown Field.
Wednesday
At Harold Newman Arena
UJ  Women's College Volleyball
Jamestown def Dordt 3-1    25-15, 25-20, 24-26, 25-14
VCSU Volleyball
DICKINSON, N.D.  (VCSU) – The Valley City State volleyball team opened conference play with a five-set win over Dickinson State Wednesday night, 21-25, 25-21, 25-20, 20-25 and 15-12.
Three Vikings finished with double-figure kills Wednesday, led by Katie Juarez who tallied 17 kills, 10 digs and three blocks. Caitlyn Fischbach finished with 12 kills and Bailey Nelson chipped in 10 kills for VCSU. Makayla Wetzel added seven kills on a .375 hitting percentage Wednesday.
Freshman setter Sadie Hansen finished with a new career-high 47 set assists and totaled 13 digs and four kills. Kallene Klever tallied a team-high 16 digs for the Vikings.
Valley City State starts conference play with a 1-0 NSAA record and improves to a 3-9 record overall. Dickinson State drops to 0-14 overall and 0-1 in conference play.
The Vikings held an early lead in the first set but the Blue Hawks scored four straight points midway through the first set to take over a 16-14 advantage. Dickinson State never looked back as they finished the set with four of the final five points to take the 25-21 victory.
Valley City State never trailed in the second set as they opened with an 11-6 lead on a block from Makayla Wetzel. The Vikings led by as much as six points on a Juarez kill to make it 22-16 in favor of the Vikings. The Blue Hawks inched closer but a block by Juarez put the set away 25-21.
The Vikings trailed 13-14 early in the third set when a Bailey Nelson kill sparked a 7-1 run to propel the Vikings to a 25-20 victory. Then in the fourth set, Dickinson State put together its best performance of the night with 19 kills and just two errors to take the 25-20 win and force a fifth set.
VCSU held the advantage the whole way through the fifth set, putting together a .455 hitting percentage. A Sadie Hansen block put the Vikings ahead 10-6 and a block from Brooke Blessum later finished the match as the Vikings took the set, 15-12.
Dickinson State's Baylie Dashner tallied 20 kills Wednesday while Mackenna Johnson added 19 kills and Cassidy Larson finished with 10. Bailey Pearcy totaled 63 set assists for the Blue Hawks.
UP NEXT: Valley City State travels to No. 2 University of Jamestown on Friday, Sept. 17. First serve is scheduled for 7 p.m.
MLB..
— Homers by Bobby Bradley, Oscar Mercado and Franmil (FRAHN'-meel) Reyes highlighted the Indians' 14-hit attack in a 12-3 thumping of the Twins. Bradley and Mercado each had three RBIs to back Cal Quantrill, who allowed three unearned runs and just two hits over 6 2/3 innings.
— Julio Urías (oo-REE'-uhs) earned his major league-leading 18th victory and Gavin Lux singled in the go-ahead run in the fourth to guide the Dodgers to their sixth straight win, 5-3 over Arizona. Urias allowed two runs and three hits over five innings in becoming the fourth Mexican-born pitcher in the majors to record 18 or more wins in a season. Lux had two RBIs and Max Muncy homered as Los Angeles pulled within 1 1/2 games of the NL West-leading Giants.
UNDATED (AP) — The Toronto Blue Jays, Boston Red Sox and New York Yankees continue to share the two AL wild-card berths following wins by each team.
The Blue Jays are 13-2 this month after Bo Bichette (bih-SHEHT') and Robbie Ray led them to a 6-3 victory over the Rays.
Bichette put Toronto ahead to stay with a three-run homer in the first inning and finished with five RBIs.
Ray is 12-5 after striking out 13 and holding Tampa Bay to a run and four hits, lowering his AL-best ERA to 2.64. He took over the AL strikeout lead and blanked the AL East leaders until Mike Zunino homered in the fifth inning. It was Zunino's 30th home run.
Vladimir Guerrero Jr. doubled twice and scored twice as the Jays handed the Rays their fifth loss in seven games.
The Red Sox erupted for six runs in the 10th inning to beat the Mariners, 9-4. Kyle Schwarber delivered a two-run single and scored on a two-run double by Christian Vazquez.
Hunter Renfroe hit a solo homer for the Red Sox, who scored the tiebreaking run on a passed ball.
Kyle Seager hit a two-run double for the Mariners, who are 3 1/2 games out of a wild-card berth.
The Yankees kept pace by beating the Orioles, 4-3 on Brett Gardner's two-run single off Tyler Wells in the ninth inning. Gardner also scored on Gio Urshela's (ur-SHEH'-lahz) two-run homer in the third inning of New York's third win in four games since a seven-game skid. Baltimore suffered its major league-leading 99th loss despite Austin Hays, who homered twice and had three RBIs.
Checking out Wednesday's other major league action:
— Jake Meyers and Marwin Gonzalez hit consecutive homers in a three-run second that sparked the Astros' 7-2 downing of the Rangers. Kyle Tucker homered among his three hits, and Jose Urquidy (ur-KEE'-dee) allowed one run and two hits in six innings. Chas McCormick hit a two-run single and Yordan (yohr-DAHN') Alvarez had an RBI double as Houston stretched its lead in the AL West to seven games over Oakland.
— The Athletics ended a three-game skid as Matt Olson hit a two-run homer and Josh Harrison drove in three runs in a wild 12-10 victory at Kansas City. Elvis Andrus had four hits to back a shaky Sean Manaea (mah-NY'-ah), who was reached for five runs in as many innings. The A's move ahead of the Mariners in the standings and stay 3 1/2 games out of a playoff spot.
— Brandon Marsh hit a tiebreaking solo homer off Michael Kopech (KOH'-pehk) in the eighth inning to push the Angels past the White Sox, 3-2. The White Sox put runners on the corners with one out in the ninth, but Brian Goodwin struck out swinging and César Hernández flied out to deep left. Chicago was unable to reduce its magic number for winning the AL Central.
— Adam Frazier was 4-for-5 with two RBIs for San Diego in a 9-5 downing of the Giants. Jurickson Profar (JUR'-ihk-suhn PROH'-fahr) batted a two-run homer and Eric Hosmer had two RBIs as the Padres stayed a game behind the Cardinals for the second NL wild card. The Giants ended a nine-game winning streak despite homers from Thairo (TY'-roh) Estrada, Kris Bryant, Steven Duggar (DUH'-gur) and Brandon Belt.
— Dustin Garneau smacked a solo homer and broke a 1-1 tie with a sacrifice fly as the Tigers beat the Brewers, 4-1. Rookie Matt Manning combined with the bullpen on a three-hitter to help the Tigers complete a two-game sweep. Derek Hill supplied an RBI triple and Miguel Cabrera added a run-scoring double.
— The Pirates beat the Reds, 5-4 on Colin Moran's RBI grounder in the bottom of the ninth. Moran and Yoshi Tsutsugo (YOH'-shee soo-SOO'-go) each had two RBIs as Pittsburgh handed Cincinnati its seventh loss in nine games. Kyle Farmer hit a game-tying solo homer in the eighth inning for the Reds, who are 1 1/2 games behind the Cardinals for the second NL wild card.
— The Cardinals completed a three-game sweep with a convincing 11-4 win over the Mets. Harrison Bader, Nolan Arenado, Paul Goldschmidt and Edmundo Sosa homered for St. Louis. Tyler O'Neill laced a two-run double that sparked the Redbirds' five-run first off loser Tylor Megill (TY'-lohr meh-GIHL').
— Andrew Knapp scored on a passed ball by Robinson Chirinos (chih-REE'-nohs) in the bottom of the ninth to lift the Phillies past the Cubs, 6-5. Freddy Galvis and J.T. Realmuto (ree-al-MOO'-toh) each homered and had two RBIs for Philadelphia. Chirinos, Matt Duffy and Frank Schwindel (shwihn-DEHL') homered for the Cubs.
— Raimel Tapia (RY'-mehl TAH'-pee-ah) furnished an RBI single in the 10th inning to give the Rockies a 3-2 win over the Braves. Tapia's late hit cuts the Braves' lead in the NL East to 3 1/2 games over the Phillies. Eddie Rosario had two RBIs for Atlanta, including a solo homer that tied it in the fifth.
— Jesus Sanchez smacked his second two-run homer of the day to break a 6-6 tie in the Marlins' 8-6 win over the Nationals. Bryan De La Cruz homered in the eighth for Miami, which took two of three from Washington.
MLB-NEWS
Maddon doubts Trout's return
UNDATED (AP) — Los Angeles Angels manager Joe Maddon said Wednesday he would be very surprisd if Mike Trout played again this season. The three-time AL MVP injured his right calf running the bases May 17 and had a setback last month, but he has left open the possibility of returning this year.
Jo Adell was placed on the 10-day injured list after he got hurt when he crashed into the wall in left while trying to catch a ball on Saturday.
NFL-NEWS
Beckham not ready after surgery, 2021 debut delayed
UNDATED (AP) — Cleveland Browns wide receiver Odell Beckham Jr. isn't ready to play following knee surgery and won't make his debut Sunday against Houston. Coach Kevin Stefanski says Beckham will practice this week, but will sit out against the Texans.
Beckham tore his left anterior cruciate ligament last October. He was expected to play in the season opener at Kansas City.
Stefanski says Beckham has not suffered any setbacks and that the decision to make him inactive after he practiced all week wasn't out of the ordinary.
In other NFL news:
— Cowboys defensive end DeMarcus Lawrence broke a foot in practice Wednesday and likely will be out at least six weeks. That's according to two people with knowledge of the injury. Lawrence was helped off the field during the first practice to prepare for Sunday's visit to the Chargers.
— New Orleans Saints coach Sean Payton says a group of his offensive coaches, along with the team's nutritionist and a player, have tested positive for COVID-19. Payton didn't identify by name any of those who had tested positive. He said all of those who tested positive were vaccinated.
— Jaguars coach Urban Meyer says "there's no chance" he'll take the open job at Southern California, saying he is "committed to try to build an organization." Meyer's name was immediately linked to USC after the Trojans fired Clay Helton on Monday.
NBA-NEWS
— The Timberwolves have filled out their roster by re-signing forward Jarred Vanderbilt and guard Jordan McLaughlin. Both were restricted free agents.
MEMPHIS, Tenn. (AP) — The Memphis Grizzlies have waived center Marc Gasol, days after acquiring his rights in a trade with the Los Angeles Lakers.The 36-year-old center spent his first 11 NBA seasons with Memphis. He averaged a career-low 5.0 points and 4.1 rebounds per game last season with the Lakers. He never found a regular role in the injury-plagued Lakers rotation while they lost in the first round of the postseason.
In other NBA news:
— The Celtics have acquired forward Juancho Hernangómez from the Grizzlies for guards Carsen Edwards and Kris Dunn. As part of the transaction, Memphis will have the right to swap a 2026 second-round draft pick with Boston's second-round pick that year.
— Former Knicks head coach David Fizdale has joined his hometown Lakers as the lead assistant coach on Frank Vogel's staff. The Lakers also hired John Lucas III as an assistant coach.
— Lisa Byington is making history as the Bucks' new play-by-play voice on their television broadcasts. The Bucks announced the hiring Wednesday and said Byington is the first woman to work as a full-time television play-by-play announcer for any major men's professional sports team. She replaces Jim Paschke, who retired after 35 seasons as the team's main television play-by-play broadcaster.
NHL-BLUES-BOZAK
Blues re-sign Bozak
ST. LOUIS (AP) — Tyler Bozak is staying with the St. Louis Blues after signing a one-year contract worth $750,000.
The 35-year-old Bozak was with the Blues in 2019 when they won the Stanley Cup for the first time in franchise history, putting up 13 points during that title run. Injuries limited him to 31 games last season.
Bozak has 449 points in 764 regular-season NHL games with St. Louis and Toronto.
DOCTOR-SEXUAL-ASSAULT-FBI
Biles: FBI turned 'blind eye' to reports of gymnasts' abuse
WASHINGTON (AP) — Olympic gold medalist Simone Biles has told Congress that the FBI and gymnastics officials turned a "blind eye" to USA Gymnastics team doctor Larry Nassar's sexual abuse of her and hundreds of other women.
Biles told the Senate Judiciary Committee Wednesday that "enough is enough" as she and three other U.S. gymnasts spoke in stark emotional terms about the lasting toll Nassar's crimes have taken on their lives.
The hearing is part of a congressional effort to hold the FBI accountable after multiple missteps in investigating the case – including the delays that allowed Nassar to abuse additional young gymnasts.
In world and national news…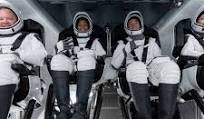 CAPE CANAVERAL, Fla. (AP) — .SpaceX's first private flight has streaked into orbit with two contest winners, a health care worker and their rich sponsor. It was the first time a spacecraft circled Earth with an all-amateur crew and no professional astronauts. SpaceX's recycled rocket soared Wednesday night from the same Kennedy Space Center pad used by the company's three previous astronaut flights for NASA. But this time, the Dragon capsule aimed for an unusually high orbit, 100 miles higher than the International Space Station. The Dragon capsule's two men and two women are looking to spend three days circling the world, before splashing down off the coast of Florida.
(AP) Shares have opened higher in Europe after a mixed day of trading in Asia, where Chinese markets extended losses. London, Paris and Frankfurt advanced and U.S. futures were little changed. Hong Kong and Shanghai dropped amid disappointing economic data for August and news that property giant Evergrande will miss upcoming interest payments. Tokyo and Seoul also fell. On Wednesday, Wall Street shook off recent doldrums, giving the S&P 500 its biggest gain since late August. The benchmark added 0.8%, as did the Nasdaq composite. Small-company stocks did even better with a 1.1% gain. The yield on the 10-year Treasury was steady at 1.31%.
MINNEAPOLIS (AP) — A former Minneapolis police officer convicted of murder in George Floyd's death is scheduled to be arraigned Thursday for allegedly violating a teenager's civil rights in a separate case that involved a restraint similar to the one used on Floyd. Derek Chauvin was convicted this year on state charges of murder and manslaughter in Floyd's 2020 death. He's also charged in federal court with violating Floyd's civil rights. But another indictment against Chauvin alleges he carried out a similar act against a then-14-year-old boy in 2017. This indictment alleges Chauvin deprived the teenager, who is Black, of his rights when held his knee on the boy's neck and upper back while the boy was prone, handcuffed and not resisting.
BERLIN (AP) — German security officials say they have detained four people in connection with a suspected plan to attack a synagogue in the western city of Hagen on Yom Kippur, Judaism's holiest day. Police said Thursday that one of the four suspects was a teenager living in Hagen. They did not give further details. On Wednesday afternoon, police cordoned off the synagogue after receiving tips about a possible attack on the building. Two years ago on Yom Kippur, a German right-wing extremist attacked a synagogue in the eastern German city of Halle.
SEQUOIA NATIONAL PARK, Calif. (AP) — Fire crews moved to ramp up the battle Wednesday against two expanding forest fires threatening Sequoia National Park's giant sequoia trees and infrastructure. The lightning-sparked Colony and Paradise fires covered about 11 square miles Wednesday. A fire spokesperson says the Colony Fire poses a threat to the Sequoia National Park's Giant Forest but not imminently. The grove is home to more than 2,000 giant sequoias. More than 300 firefighters are on the lines, aided by helicopters and air tankers when smoke conditions allow flights. A national interagency management team will take over the fire on Thursday.
WASHINGTON (AP) — The Biden administration has begun notifying governors and state refugee coordinators about how many Afghan evacuees from the first group of nearly 37,000 arrivals are slated to be resettled in their states. State Department data obtained by The Associated Press shows that California is projected to take more arrivals than any other — more than 5,200 people. U.S. officials say Alabama is slated to welcome 10. Hawaii, South Dakota, West Virginia and Wyoming as well as the District of Columbia are not slated to resettle anyone from the first group of evacuees who fled during the final days of the chaotic U.S. withdrawal last month.