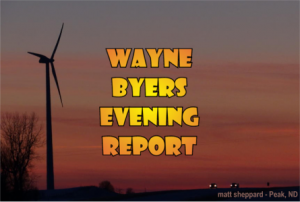 CSi Weather…
TONIGHT…Mostly cloudy in the evening then clearing. Lows in the lower 40s. West winds 5 to 15 mph.
.FRIDAY…Sunny. Highs in the upper 60s. West winds 5 to 10 mph.
.FRIDAY NIGHT…Partly cloudy. Lows in the upper 40s. South winds
5 to 15 mph.
.SATURDAY…Sunny. Highs in the upper 70s. South winds 10 to
20 mph.
.SATURDAY NIGHT…Mostly clear. Lows around 60.
.SUNDAY…Mostly sunny. Highs in the upper 80s.
.SUNDAY NIGHT…Partly cloudy. Lows in the lower 60s.
.MONDAY…Partly sunny with a 40 percent chance of showers. Highs
in the lower 80s.
.MONDAY NIGHT…Mostly cloudy. Chance of rain showers and slight
chance of thunderstorms in the evening, then chance of rain
showers after midnight. Lows in the lower 50s. Chance of
precipitation 40 percent.
.TUESDAY…Partly sunny. Chance of rain showers in the morning,
then slight chance of rain showers and thunderstorms in the
afternoon. Highs in the lower 60s. Chance of precipitation
30 percent.
.TUESDAY NIGHT…Mostly cloudy with a 20 percent chance of rain
showers. Lows in the mid 40s.
.WEDNESDAY…Mostly sunny with a 20 percent chance of rain
showers. Highs in the lower 60s.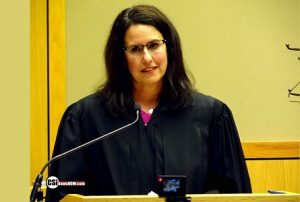 Fargo  (KFGO News) – A state district judge in Jamestown is facing a DUI charge after her arrest by Fargo Police.
Police say 52-year-old Cherie Clark was arrested late last Saturday night, about midnight,  after she allegedly ran into two parked cars on North Broadway. Officers conducted standard field sobriety tests and a breath test before Clark was arrested.  Her arraignment is set for Thursday, Sept. 23, in Fargo Municipal Court.
Clark is a judge in the South Central Judicial District in Jamestown.  She was appointed to the bench by Governor Doug Burgum in 2017.
Prior to becoming a judge, Clark was an assistant Cass County State's Attorney for 11 years.
The North Dakota Department of Health dashboard is updated daily by 11 am and includes cases reported through the previous day. The investigations are ongoing and information on the website is likely to change as cases are investigated. The information contained in this dashboard is the most up to date and will be different than previous news releases. This dashboard supersedes information from previous news releases or social media postings.
Check out our other dashboards: The COVID-19 Vaccine Dashboard, NDUS Dashboard.COVID- 19 stats:
COVID-19 Stats
Thurs. Sept 16, 2021
10:30- a.m.
Barnes
New Positives: 6
Total Positives:  1534
Active: 36
Recovered: 1462
Breakthrough Incidence Per 10K Fully Vaccinated Individuals: 67
Stutsman
New Positives:  16
Total Positives:  3905
Active:  108
Recovered: 3705
Breakthrough Incidence Per 10K Fully Vaccinated Individuals: 98
ND Case Rates:
NEW CASES REPORTED SEPT. 16: 579
CASES*: 3,422
DAILY POSITIVITY RATE: 5.8%
TOTAL KNOWN CASES THROUGHOUT PANDEMIC: 124,620
TOTAL RECOVERED THROUGHOUT PANDEMIC: 119,614
ACTIVE HOSPITALIZATIONS: 107
NEW DEATHS:4
TOTAL DEATHS: 1584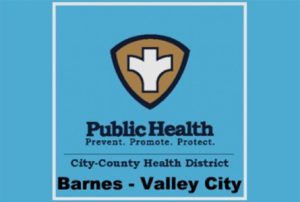 (CCHD)  City/County Health reports, that testing continues to be important. If you have any symptoms, it is important to be tested. If you have symptoms and need to be tested at other times contact your clinic.
Administrator Theresa Will says testing has moved to the Leevers North Parking Lot, on Mondays and Fridays, with an expanded time 12:30-p.m. to 2:30-p.m. located in a trailer.
Depending if you are asymptomatic, or symptomatic, you will either be tested in your vehicle, or inside the trailer.
Reminder
Walk in Vaccination Clinics available, 9-a.m. to 4:30-p.m., Monday through Friday.
Vaccines available,  Pfizer, Moderna, available most days.
Vaccination available for those 12 years of age and older.
Those who are immune compromise can get a COVID Booster Shot.
Those unable to come into the office, can have them come to you by calling 845-8518 to make an appointment.
Pre-register for all clinics.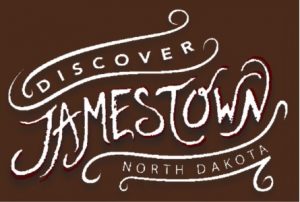 Jamestown  (CSi)  The Jamestown Tourism Grant/Executive Board met Thursday at the Jamestown Civic Center.
A grant request of $5,000 was made by Thad Sankey, for the University of Jamestown UJ Basketball Shootout, to be held December18, this year, and UJ's Harold Newman Arena, with 9- high school games , with 18 boy's  and girls teams., including those outside of 50 miles of Jamestown.  Last year the Shootout was held with significant COVID-19 protocols in place.  This year the event structure will be adjusted in case COVID protocols  are in effect this year.  Organizers this year anticipate an increase in fan attendance from last year, adding that the UJ Shootout has become the premiere  basketball tournament for the region.   Local adverting cost are expected to be between $500 and $1,000. The economic impact is estimated at $75,000.
The Board voted to grant the full  $5,000.
Frontier Village requested $5,000 for Rebranding materials.  Other funding sources include their budget, and donations.
Searle Swedund said Ilustrator Ben Brick has been approached to bring out features for more than just a logo, to be visual stimulating, with a 3-D feel for now and in the Future.
The Board granted the full amount.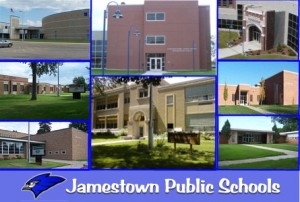 Jamestown  (JPS)  Jamestown Middle and High School Parent Teacher Conferences will be held on Monday, September 27 and on Tuesday, September 28, 2021.
Middle School Parent Teacher Conferences are from 3:30 to 6:30 PM both days and the Middle School conferences will be by appointment. Parents will be notified of their appointment by the Middle School staff.
High School and the Career and Technology Center's Parent Teacher conferences are from 3:30 to 6:30 PM both days.
The JHS Homecoming Parade is scheduled for 4 PM on Friday, Oct. 1.
Jamestown (Arts Center)   Jamestown Arts Center Director, Mindi Schmitz says this summer's Downtown Arts Market in Downtown Jamestown was successful and well attended.  She said the weather cooperated, and those in attendance enjoyed the activities and entertainment.
The Arts Market started off with the Chalk Fest, and there was a visit by entertainer, Jesse Veeder.  Mindi says next year's events are planned to continue.
On Thursday' Wayne Byers Show on CSi Cable 2, Mindi added that,  Oktober Fest, planned for  Sat Sept 18 starting at 5pm at the Hansen Arts Park in downtown Jamestown. Entertainment will be provided by the Blue Whalers, and local musician Tim Burchill.
Beer will be available On at the event for those 21 and older, and ID's will be checked.
There will be  Oktoberfest German beers on tap.  There will be live music, along with German style games and festivities
Tickets are $35 each and available at www.jamestownarts.com, from an Arts Center Board Member, at the gate and at Cork & Barrel.  Bratwurst and snacks will be part of the admission price.
Costumes are encouraged.
Please exercise responsible public health protocols. (Masks will be available.)
With other Arts Center events and activities:
September 25 from 1:00 – 3:00 pm at The Arts Center (supplies provided).
Follow along step-by-step as we create this simple acrylic painting using a limited color palette of your choice.
Linda has years of experience working with acrylic paint from doing pet portraits to landscape paintings. This class is a great introduction to the medium for artists of varied skill levels and ages (over 3rd grade).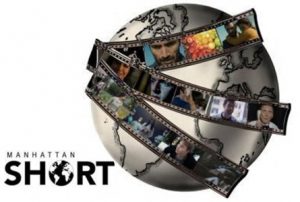 The Jamestown Arts Center, announces that the Manhattan Short Film Fest is coming back. YOU BE THE JUDGE! Showing two nights October 1 & 2 at 7:00 pm at The Arts Center Tickets are $15 / $10 for members at the door only.
North Dakota joins the rest of the globe! Movie lovers can join over 100,000 film enthusiasts around the world when the 24th Annual MANHATTAN SHORT Film Festival screens at The Arts Center.
When you watch a movie or a short film do you think or recognize the artistry that goes into one? From the musical score, acting, costume design, makeup, lighting design, cinematography, etc… These short films were created by devoted artists of all sorts from six continents and chosen from over 970 submissions.
All audience members will be given a ballet at entrance and will be able to vote for Best Actor and Best Film.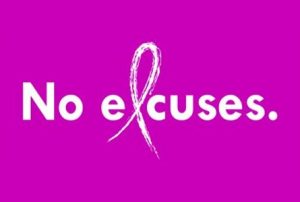 Jamestowm  (JRMC)   — Sometimes, we are our own barrier to our best health.
"We know it's hard for women to make time for themselves," said JRMC Gynecologist Dr. Gregg McAdoo. "That's why No Excuses is so special. It makes it easy."
No Excuses reduces barriers to care, including insurance coverage, transportation or appointment times during the regular business day. The goal of No Excuses is to increase the number of area women who receive regular Pap smear test screenings and 3D mammograms.
"These screenings are an important step in living a healthy life," Dr. McAdoo said.
Central Valley Health and Jamestown Regional Medical Center created No Excuses in 2015. Since then, more than 100 women have received 3D mammograms and preventative services they otherwise wouldn't have. At any given time, more than 1,300 Stutsman County women are not up to date on their screenings.
No Excuses is only possible because of the community's generosity, said JRMC Foundation Director Lisa Jackson. In 14 years, the hundreds of Running of the Pink participants have raised more than $165,000 for this cause. R.M. Stoudt Inc. organizes the walk/run each year.
"No Excuses is important to us," said Tara Kapp, Business Development Center and Internet Manager for R.M. Stoudt. "We hope this encourages women to make themselves a priority and put their health and well-being at the top of their to-do lists."
Who should receive Pap smear tests and 3D mammograms is unique to every individual, however, doctors offer some general guidelines.
The 3D mammogram image gives a clearer and more accurate picture of the breast – meaning doctors can detect cancer faster. Most women ages 40 and older should receive one every year.
Most women ages 21 and older should receive a Pap smear test. Most women ages 21 to 65 repeat them every three to five years, Dr. McAdoo said.
"Women deserve the best," said Trisha Jungels, JRMC Chief Nursing Officer. "That's why we offer state-of-the-art equipment and the most highly trained specialists like Dr. McAdoo."
No Excuses is for all women – students, moms, grandmothers and professionals.
"If you've never had these screenings, or it's been a long time, you are definitely the woman we are looking for," said Robin Iszler, registered nurse and unit administrator at Central Valley Health.
This year, No Excuses is set for:
Tuesday, Oct. 5 from noon to 6 p.m.
Tuesday, Nov. 16 from noon to 6 p.m.
For more information on No Excuses, visit https://jrmcnd.com/no-excuses/. Appointments can be made online or over the phone. To schedule a mammogram for any other day, call JRMC Mammography at (701) 952-4852.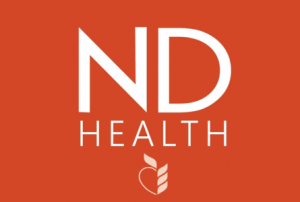 Bismarck  (NDDoH) –  Increased demand and limited supply have led to a change in how COVID-19 monoclonal antibody treatments will be distributed across the nation, impacting the availability of treatment for those infected with COVID-19.
On Monday, September 13, the Department of Health and Human Services (HHS) transitioned from the process in which administration sites could directly order products from the distributor to a state/territory-coordinated distribution system.
Under the HHS State/Territory-Coordinated Distribution System, HHS will determine the weekly distribution amount for states and territories based on case burden (cases and hospitalizations) and monoclonal antibody utilization. Each state or territorial health department will identify which mAb administration sites will receive products and determine how much product they receive.
"While there is a shortage of supply, those who need the treatment are encouraged to ask their health care provider," said NDDoH Health Resources and Response Section Chief Tim Wiedrich. "The ND Department of Health will be working to distribute North Dakota's allocation to facilities across the state."
For the distribution week of September 13, North Dakota was allocated 40 units of BAM/ETE and 340 units of REGN-COV.  The demand for treatment in North Dakota is anticipated to exceed the allocation.
"Those who have been hesitant about receiving COVID-19 vaccine may be counting on monoclonal antibodies for treatment if they become sick," said ND State Health Officer Nizar Wehbi. "Due to increased national demand and very limited supply, Monoclonal antibody treatments may not be as available. Vaccination is still the best protection against severe illness, hospitalization, and death from COVID-19. North Dakotans who have not yet been vaccinated are encouraged to do so."
MINOT, N.D. (AP) — A Minot man accused of injuring a baby has pleaded guilty to a reduced charge of child neglect and has been sentenced to time already served in jail. Phillip Boswell was initially accused of breaking the baby's arm and causing a permanent disability. But after prosecutors admitted in court Wednesday that they can't prove Boswell was the one who actually hurt her, his felony child abuse charge was amended to child neglect. Boswell acknowledged he failed to take the baby to the hospital for treatment for up to nine days after the child was injured. Boswell was sentenced to 360 days in jail with all but the 56 days he already served suspended.
BISMARCK, N.D. (AP) — A map for new North Dakota legislative districts is slowly taking shape. Among the proposals so far are those that create a new district in the Fargo area and a pair in the oil-producing region in the western part of the state. The Republican-led redistricting committee held its fourth meeting on Thursday. It's focused on keeping 47 districts, instead of changing size of the Legislature. The addition of the three new districts means three rural districts somewhere will have to be eliminated. The committee expects a draft statewide plan to be completed next week for public review.
BISMARCK, N.D. (AP) — North Dakota Attorney General Wayne Stenehjem says more time is needed with federal lawyers to negotiate a settlement for money that the state claims it spent on policing protests against the Dakota Access oil pipeline. North Dakota filed a lawsuit against the U.S. Army Corps of Engineers in 2019, seeking to recover more than $38 million in damages from the monthslong pipeline protests almost five years ago. State and federal lawyers met for more than three hours at the federal courthouse in Bismarck Thursday. U.S. Magistrate Judge Alice Senechal presided over the negotiations, and suggested more time would be needed to reach an agreement.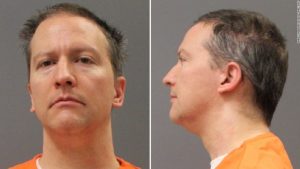 Minneapolis  (KFGO)   – A former Minneapolis police officer convicted of murder in George Floyd's death has pleaded not guilty to violating a teenager's civil rights in a separate case that involved a restraint similar to the one used on Floyd.
Derek Chauvin was convicted this year on state charges of murder and manslaughter in Floyd's 2020 death.
He's also charged in federal court with violating Floyd's civil rights. But another indictment against Chauvin alleges he carried out a similar act against a then-14-year-old boy in 2017. This indictment alleges Chauvin deprived the teenager, who is Black, of his rights when held his knee on the boy's neck and upper back while the boy was prone, handcuffed and not resisting.
In world and national news…
WASHINGTON (AP) — President Joe Biden's "build back better" agenda is poised to be the most far-reaching federal investment since FDR's New Deal or LBJ's Great Society. The prodigious effort to tax the rich and shift money into projects and programs would touch the lives of nearly every American. As Democrats craft the $3.5 trillion package, Americans will have to assess: Is this what they signed up for when Biden won the White House? Lawmakers on the front lines are about to find out. Rep. Sean Patrick Maloney, the chairman of the House Democrats' campaign committee, says, "We're doing hard things."
WASHINGTON (AP) — Opposition from some leading moderate Democrats over a $3.5 trillion budget proposal championed by the party's most-liberal, progressive wing has left the party grappling with deeper ideological questions. Fully embracing an unprecedented expansion of the federal social safety net could jeopardize the bill's passage and ultimately alienate independent and moderate Democrats ahead of next year's midterm elections. But scaling back ambitions might disillusion progressives who the party will need to turnout in 2022, when Republicans believe they are poised to take back control of Congress.
WASHINGTON (AP) — President Joe Biden's summer of love with Europe appears to have come to an abrupt end. After promising European leaders that "America is back" and that multilateral diplomacy would guide U.S. foreign policy, Biden has angered and alienated numerous allies with a go-it-alone approach on several key issues that some have compared to his predecessor, Donald Trump. The latest is a new security initiative for the Indo-Pacific that notably excluded France and the European Union. The French foreign minister expressed "total incomprehension" at the new alliance. He said, "It was really a stab in the back" and "It looks a lot like what Trump did."
(AP)  The Dutch foreign minister has resigned after the lower house of parliament passed a motion of censure against the government over its handling of evacuations from Afghanistan amid the Taliban takeover of the country. The minister, Sigrid Kaag, had acknowledged the government's slow or muddled response to warnings about the Afghanistan situation meant some local staff and people who had worked as translators for Dutch troops in the country had not been evacuated before or after the Taliban's swift sweep to power. After parliament passed the motion of censure on Thursday, she immediately said she would tender her resignation, saying that parliament had decided "that the Cabinet has acted irresponsibly."
WASHINGTON (AP) — The U.S. Treasury Department announced sanctions Thursday against five men in Turkey suspected of providing financial and travel services to al-Qaida. The five are a mix of Turkish and Egyptian nationals who Treasury said have provided courier and other services to senior members of the organization that carried out the 9/11 attacks and other plots against the U.S. Treasury's designation of the men freezes any assets they have under U.S. jurisdiction and shuts them out of much of the global financial system. It is part of a long-running U.S. campaign to shut down the support network for al-Qaida and interfere with their operations.