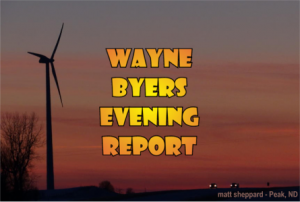 CSi Weather…
FRIDAY NIGHT…Partly cloudy. Lows in the upper 40s. South winds 5 to 15 mph.
.SATURDAY…Sunny. Highs in the upper 70s. South winds 15 to20 mph.
.SATURDAY NIGHT…Partly cloudy. Lows in the lower 60s. South winds 10 to 15 mph.
.SUNDAY…Sunny. Highs in the upper 80s. Southwest winds 5 to
15 mph.
.SUNDAY NIGHT…Partly cloudy. a 50 percent chance of rain showers and slight chance of thunderstorms after midnight. Lows in the mid 50s.
.MONDAY…Mostly cloudy with a 50 percent chance of rain showers.
Highs in the mid 60s.
.MONDAY NIGHT…Decreasing clouds. A 30 percent chance of rain
showers. Lows in the mid 40s.
.TUESDAY…Mostly sunny. Highs in the mid 60s.
.TUESDAY NIGHT…Mostly clear. Lows in the lower 40s.
.WEDNESDAY…Sunny. Highs around 70.
.WEDNESDAY NIGHT…Mostly clear. Lows in the mid 40s.
.THURSDAY…Mostly sunny. Highs in the lower 70s.
UPDATE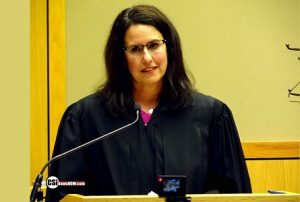 FARGO, N.D. (AP) – A state district court judge in Jamestown, arrested for D-U-I in Fargo, pleaded guilty to the charge.
On Friday, Judge Cherie Clark  entered a guilty plea on her behalf…Clark's attorney, Jesse Lange, entered the plea on her behalf… to a misdemeanor DUI charge in Fargo Municipal Court. Clark did not appear in court. The judge was given a suspended 30-day jail sentence, $650 fine and ordered to complete a chemical dependency evaluation.
In a statement she issued through her attorney, Cherie Clark, 52, said, as an elected official, she is expected to set a positive example and she failed to do so. She said, "I accept full responsibility for my actions. I extend my sincere apologies to the voters of my district, to my family and colleagues, and to the entire community." She said she will work to restore the diminished trust and confidence resulting from her actions.
Clark was arrested late last Saturday night, September 11, 2021, after she ran into two parked cars on North Broadway. Officers conducted standard field sobriety tests and a breath test before Clark was arrested. Her breathalyzer test was point-oh-nine-four, which is above the legal level of point-oh-eight.
Clark is a judge in the south-central judicial district.
Prior to becoming a judge, Clark was an assistant Cass County State's Attorney for 11 years.
The North Dakota Department of Health dashboard is updated daily by 11 am and includes cases reported through the previous day. The investigations are ongoing and information on the website is likely to change as cases are investigated. The information contained in this dashboard is the most up to date and will be different than previous news releases. This dashboard supersedes information from previous news releases or social media postings.
Check out our other dashboards: The COVID-19 Vaccine Dashboard, NDUS Dashboard.COVID- 19 stats:
COVID-19 Stats
Fri. Sept. 17, 2021
10:30- a.m.
Barnes
New Positives: 6
Total Positives:  1539
Active: 36
Recovered: 1466
Breakthrough Incidence Per 10K Fully Vaccinated Individuals: 70
Stutsman
New Positives:  19
Total Positives:  3923
Active:  108
Recovered: 3715
Breakthrough Incidence Per 10K Fully Vaccinated Individuals: 101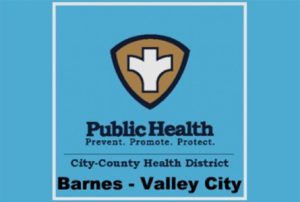 CCHD)  City/County Health reports, that testing continues to be important. If you have any symptoms, it is important to be tested. If you have symptoms and need to be tested at other times contact your clinic.
Administrator Theresa Will says testing has moved to the Leevers North Parking Lot, on Mondays and Fridays, with an expanded time 12:30-p.m. to 2:30-p.m. located in a trailer.
Depending if you are asymptomatic, or symptomatic, you will either be tested in your vehicle, or inside the trailer.
Reminder
Walk in Vaccination Clinics available, 9-a.m. to 4:30-p.m., Monday through Friday.
Vaccines available,  Pfizer, Moderna, available most days.
Vaccination available for those 12 years of age and older.
Those who are immune compromise can get a COVID Booster Shot.
Those unable to come into the office, can have them come to you by calling 845-8518 to make an appointment.
Pre-register for all clinics.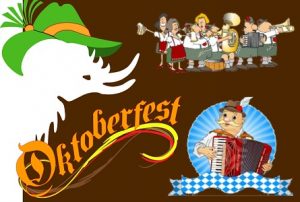 Jamestown (Arts Center)   Oktober Fest, planned for  Sat Sept 18 starting at 5pm at the Hansen Arts Park in downtown Jamestown. Entertainment will be provided by the Blue Whalers, and local musician Tim Burchill.
Beer will be available at the event for those 21 and older, and ID's will be checked.
Oktoberfest beers on tap
German style bratwurst and snacks as part of the admission price
Live music
German style games and festivities
It's as close as you can come to a trip to Bavaria without leaving ND… a real Oktoberfest celebration right here in downtown Jamestown!
Costumes encouraged.
Tickets are $35 each and available at www.jamestownarts.com, from an Arts Center Board Member, at the gate and at Cork & Barrel.
(Goes without saying these days, but… please exercise responsible public health protocols. Masks will be available.)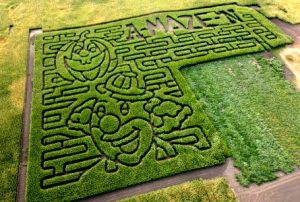 Jamestown  (CSi)   The 3rd annual A-MAZE-N Clowns Pumpkin Patch & Corn Maze is open to the public  weekends  with a variety of games, activities, and more.
The patch is located at 3523 82nd Avenue Southeast (also known as 17th Av SW),  go north of Meidinger Park on 17th Av SW.  It is open Saturdays from 9 AM to 5 PM and Sundays from Noon to 5 PM through October 10th. Cost of admission is $10 for adults and $5 for kids. 2 years and under get in free.
Acres donated by El Zagal member Dr. Steve Looysen will feature events for families and kids including the corn maze, bale mountain, obstacles, petting zoo, barrel car train, hayride, and the popular pumpkin launcher.The pumpkin patch will allow kids to come out and pick a pumpkin to take home.
A member of the Jamestown El Zagal Clowns, Corey Bayer says they hope to use the event to fundraise for their yearly operations and the overall cause of the Children's Hospitals.
For more information, visit amazenclownpatch.com or like the Jamestown Clowns on Facebook.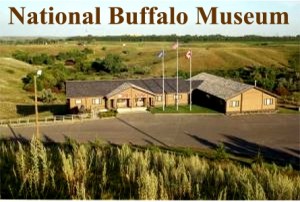 Jamestown (Nat'l Buffalo Museum)  The National Buffalo Museum will open its doors free of charge to all Museum Day ticketholders on Saturday, September 18, 2021, as part of Smithsonian magazine's 17th annual Museum Day, a national celebration of boundless curiosity in which participating museums emulate the free admission policy at the Smithsonian Institution's Washington DC-based museums.
The annual event allows museums, zoos, and cultural centers from all 50 states to emulate the spirit of the Smithsonian Institution's Washington, D.C.-based facilities, which offer free admission every day. This year's event is sponsored by The Quaker Oats Company.
Museum Day goes beyond getting visitors through museum doors—it acts as a springboard to empower and help advance the hopes and ambitions of the public, particularly school-aged children and those in underrepresented communities. It represents a national commitment to access, equity and inclusion.
With many public spaces being shut down for a year or more, Museum Day 2021 celebrates the reopening of museums after long closures due to the COVID-19 pandemic. This year's theme, Experience America, represents the return to, and resurgence of, our country's diverse cultural experiences, in the safest possible way. While tickets will be free of charge, participating museums will have safety precautions in place for this year's event so guests can safely and comfortably enjoy their experience.
National Buffalo Museum, Executive Director, Ilana Xinos says, "We're coming off an incredibly busy summer, with visitors from all 50 states and several other countries experiencing the museum. In keeping the Smithsonian's Museum Day's theme, Experience America, we're pleased to participate in allowing more people to experience the US National Mammal, the North American bison."
The National Buffalo Museum's mission is to advocate for the restoration of the North American Bison through education and outreach. Established in 1993, the museum continues to tell the story of the North American bison.
Museum Day tickets are available for download at Smithsonianmag.com/MuseumDay. Visitors who present a Museum Day ticket will gain free entrance for two at participating venues on September 18, 2021. One ticket is permitted per email address. A list of participating museums, which will be continually updated as more museums continue to register, can be found at Smithsonianmag.com/MuseumDay.
For more information, please visit Smithsonianmag.com/MuseumDay.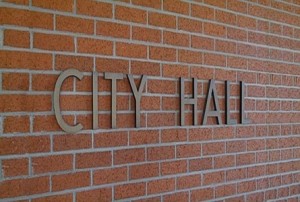 Jamestown  (City)  The City of Jamestown is currently accepting applications for the following:
• 2 open positions on the Fire Code Board of Appeals – 3-year terms to 2024.
Anyone interested in serving on the above committees/boards should complete an "Application for Appointment". The application may be obtained in person at City Hall, 102 3rd Ave SE, Jamestown, ND, by calling 701-252-5900 or online at jamestownnd.org and select government tab/city committees to download the form.
The application should be returned by October 16, 2021, to:
City of Jamestown
Attn: Appointments
102 3rd Avenue SE
Jamestown, ND 58401-4205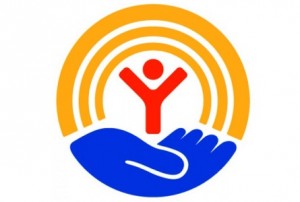 Jamestown  (CSi)  The Jamestown United Way kick-off event is planned on Monday September 20 from 5:30 to 7 p.m. at  Hansen Arts Park in Downtown Jamestown.
At the outdoor community gathering there will be free food, fun music and games to celebrate its partner organizations and the start of its annual fundraising campaign.
Jamestown United Way is a community impact organization that raises money for local community partners. Its annual fundraising campaign is from September through January; this is when it collects donations from local business owners and employees.
The campaign and event funds are distributed to 12 organizations in Stutsman County. United Way officials said it they are proud to support these partners who provide educational programs, job resources, transportation and other services to the community.
BISMARCK, N.D. (AP) — North Dakota will help settle dozens of Afghan refugees who will begin arriving later this month. The state Department of Human Services said Friday it has been notified by the U.S. Department of Health and Human Services that North Dakota will receive 49 evacuees through the federal Afghan Placement and Assistance program. The 49 Afghans are part of the 37,000 evacuees who will be resettled in 200 communities in the U.S. through the placement program. The majority of the 49 Afghans are expected to settle in Fargo. Eight military bases in the U.S. have been temporarily housing the refugees who fled after the Taliban toppled Afghanistan's U.S.-backed government on Aug. 15.
GRAND FORKS, N.D. (AP) — The Grand Forks Air Force Base has been selected for a military satellite mission. North Dakota Republican Senators John Hoeven and Kevin Cramer said the base will be home to a Space Networking Center, which is part of the Pentagon's Space Development Agency's new low-Earth orbit mission. NASA defines low-Earth orbit as having an altitude of 1,200 mile (2,000 kilometers) or less. Hoeven says the mission serves as the backbone for all U.S. military communications. Hoeven's office said a military installation in Alabama also was selected as a center for the mission.
In world and national news…
WASHINGTON (AP) — The Pentagon has retreated from its defense of a drone strike that killed multiple civilians in Afghanistan last month. It announced Friday that an internal review revealed that only civilians were killed in the attack, not an Islamic State extremist as first believed. Marine Gen. Frank McKenzie, head of U.S. Central Command, called it a "tragic mistake." For days after the Aug. 29 strike, Pentagon officials asserted that it had been conducted correctly. News organizations later raised doubts, reporting that the driver of the targeted vehicle was a longtime employee at an American humanitarian organization and citing an absence of evidence to support the Pentagon's assertion that the vehicle contained explosives.
KABUL, Afghanistan (AP) — Washington's peace envoy says a Qatar Airways flight has taken more Americans out of Afghanistan, the third such airlift by the Mideast carrier since the Taliban takeover and the U.S. troop pullout from the country. Zalmay Khalilzad tweeted on Friday he's "grateful that more Americans were able to leave on a Qatar Airways flight." It comes amid rising concerns over the future of Afghanistan under the Taliban. The new Islamic rulers ordered that boys but not girls from grades six to 12, and male teachers but no women teachers return to school and resume classes on Saturday. The order was issued by the now Taliban-run education ministry.
DEL RIO, Texas (AP) — Thousands of Haitian migrants have assembled under and around a bridge in a small Texas border town, presenting the Biden administration with a fresh and immediate challenge as it tries to manage large numbers of asylum-seekers who have been reaching U.S. soil. Images show Haitians crossing the Rio Grande in huge groups and assembling under a bridge in Del Rio, a city of 35,000 people. Estimates are as high as 8,000 to 12,000. Haitians have been migrating to the U.S. from South America for years, including many who left the Caribbean nation after a devastating earthquake in 2010. It is unclear how so many Haitians amassed so quickly in Del Rio.
MOSCOW (AP) — Facing pressure from the Kremlin, Apple and Google removed an opposition-created smartphone app that tells voters which candidates are likely to defeat those backed by Russian authorities. The move comes as three days of voting began in Russia's parliamentary election. The Russian authorities are seeking to suppress the use of Smart Voting, a strategy designed by imprisoned opposition leader Alexei Navalny. The authorities have told Apple and Google to remove the Smart Voting app from their online stores, saying the failure to do so would be interpreted as interference in the election and make the tech giants subject to fines.
SEATTLE (AP) — A Pakistan resident has been sentenced to 12 years in prison for a conspiracy to "unlock" phones from AT&T's network, a scheme that the company says cost it more than $200 million. Muhammad Fahd began bribing employees of an AT&T call center in Bothell, Washington, in 2012, to use their credentials to unlock phones — allowing them to be removed from AT&T's network, even if customers had not finished paying for the expensive devices. He later had them install malware on the company's network, allowing him to unlock the phones from Pakistan. He paid three AT&T workers $922,000 from 2012 to 2017 before he was arrested in Hong Kong.
CHICAGO (AP) — A Chicago woman has been charged with obtaining dozens of young homicide victims' death certificates and using them to defraud the government out of thousands of dollars in tax refunds and coronavirus stimulus payments. Katrina Pierce faces federal charges of wire fraud and aggravated identity theft, according to a criminal complaint made public Thursday. A judge ordered Pierce, who was sent to prison for a similar scheme nine years ago, to remain locked up pending trial. Her next hearing is scheduled for Tuesday. According to prosecutors, Pierce obtained the death certificates of dozens of young homicide victims and used them to collect thousands of dollars in payments.