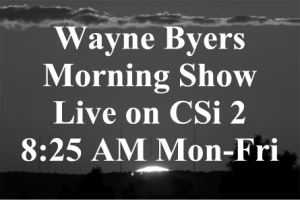 CSi Weather…
REST OF TODAY…Partly sunny with isolated showers and thunderstorms. Patchy smoke through the day. Highs in the lower 70s. Northeast winds around 10 mph. Chance of precipitation 20 percent in the Jamestown area, 40 percent in the Valley City area.
.TONIGHT…Mostly cloudy. Chance of rain showers and
thunderstorms in the evening, then rain showers likely and chance
of thunderstorms after midnight. Lows in the mid 50s. Northeast
winds 5 to 10 mph. Chance of precipitation 60 percent in the Jamestown area, 50 percent in the Valley City area.
.SATURDAY…Rain showers and chance of thunderstorms. Highs in
the mid 60s. East winds 5 to 15 mph.
.SATURDAY NIGHT…Rain showers and chance of thunderstorms. Lows
around 50. South winds around 10 mph shifting to the northwest
after midnight.
.SUNDAY…Mostly cloudy. Rain showers likely and slight chance of
thunderstorms in the morning, then chance of rain showers in the
afternoon. Highs in the upper 50s. Northwest winds 10 to 20 mph
with gusts to around 35 mph. Chance of precipitation 60 percent in the Jamestown area, 70 percent in the Valley City area.
.SUNDAY NIGHT…Partly cloudy. Lows in the lower 40s.
.COLUMBUS DAY…Sunny. Highs in the mid 60s.
.MONDAY NIGHT…Partly cloudy. Lows in the lower 40s.
.TUESDAY…Partly sunny. A 20 percent chance of rain showers in
the afternoon. Highs around 60.
.TUESDAY NIGHT…Mostly cloudy. Chance of rain showers in the
evening, then rain showers likely after midnight. Lows in the mid
40s. Chance of showers 60 percent.
.WEDNESDAY…Rain showers. Highs in the mid 50s.
.WEDNESDAY NIGHT…Mostly cloudy. Rain showers likely in the
evening, then chance of rain showers after midnight. Lows in the
lower 40s. Chance of showers 60 percent.
.THURSDAY…Mostly sunny. A 30 percent chance of rain showers in
the morning. Highs in the mid 50s.
A few thunderstorms are possible Friday afternoon  and night.
An isolated strong storm is possible, with small hail and gusty
winds as the main threats.
An isolated strong storm is possible on Saturday across
southeastern North Dakota.
Each event is likely to include heavy rain between a half inch and possibly up to two inches, in total precipitation amounts from the system.
From the 125th Anniversary Calendar of Jamestown History
This Day In History, October 8, 1908 – Jamestown Public Library opens in new quarters in City Hall building.
The North Dakota Department of Health dashboard is updated daily by 11 am and includes cases reported through the previous day. The investigations are ongoing and information on the website is likely to change as cases are investigated. The information contained in this dashboard is the most up to date and will be different than previous news releases. This dashboard supersedes information from previous news releases or social media postings.
Check out our other dashboards: The COVID-19 Vaccine Dashboard, NDUS Dashboard.COVID- 19 stats:
Thurs. Oct. 7,    2021
10:30-a.m.
Barnes
New Positives: 11
Total Positives: 1692
Active: 61
Recovered:  1594
New  Breakthrough Incidence Per 10K Fully Vaccinated Individuals: 16
Stutsman
New Positives: 20
Total Positives: 4169
Active: 103
Recovered: 3972
New Breakthrough Incidence Per 10K Fully Vaccinated Individuals: 19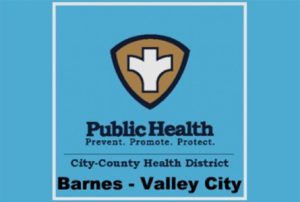 Valley City (CCHD)  City County Health in Valley City announces changes in their COVID-19 testing days and site location in Valley City.
Testing has moved to the REC Center at 140 4th Street Southwest.  Testing will be 12:30-2:30 Mondays, Wednesdays and Fridays.
A reminder:
The Flu/COVID Vaccination Clinic is Saturday October 9th 9:00-am to 2:00-pm at the Hi-Liner Activity Center. WALK-IN any time from 9:00-a.m. to 2:00-p.m.
Their are opportunities for vaccinations, both for annual influenza and for the COVID vaccine. In October CCHD opens early on Tuesdays at 7-am and late on Wednesdays until 6-pm, Call 845-8518 to make an appointment)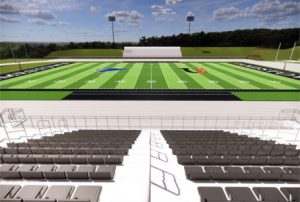 Jamestown  (Courtesy Jms Chamber)  A Ribbon cutting is planned for Friday October 8, 2021 at the Charlotte & Gordon Hansen Stadium at the University of Jamestown.
The planned program is as Follows:
Noon
Welcome Sean Johnson, University of Jamestown Athletic Director
Video of thanks UJ and JHS Coaches
Opening Remarks Dr. Polly Peterson '89, President, University of Jamestown
Dr. Robert Lech, Superintendent, Jamestown Public Schools
History of Gifts Brett Moser x'03/'21, VP of Development, University of Jamestown
Donor Remarks Dr. Jo-Ida C. Hansen, Lead Donor
Steve Schmitz, CEO/President, First Community Credit Union, Track
Kelly Rachel '84, CEO/President, Unison Bank, Booster Suite
Clarice Liechty '83, Reuben and Clarice Liechty President's Suite
Darin Erstad, JHS '92, Erstad Field
Student-Athlete Testimony Christopher Sayler – JHS '20, UJ Class of 2024
Major Donor Recognition Brett Moser
Blessing of Stadium Kirstie Dobson, UJ Director of Campus Ministries
Closing Sean Johnson
Ribbon Cutting Emily Bivens, Jamestown Chamber of Commerce
Appetizers Served in the Jim Johnson Plaza following the ceremony
Immediately following the ceremony, we ask that all major donors meet President Peterson to take a photo by Jimmie/Blue Jay Statues on the Plaza.
After the program and ribbon cutting, tours will be available at the stadium.  Then at Erstad Field, at Jamestown High School there will be  another ribbon cutting to take place at approximately 1-p.m. Friday.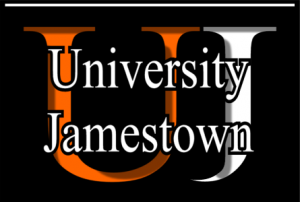 Jamestown (UJ)  The University of Jamestown has outlined events and activities, for the Homecoming Celebration  October 8, 9 and 10.
Friday, October 8th
8:00 am – Noon
Welcome & Check-in
Lyngstad SEC (map)
10:00 am – 10:30 am
Campus Tours
Lyngstad SEC (map)
10:30 am – 11:00 am
Class/Alumni Photos
Voorhees Chapel (map)
Noon
Stadium Dedication
Charlotte &
Gordon Hansen Stadium (map)
5:00 pm – 7:00 pm
President's Banquet
(tickets)
Gladstone Inn & Suites (map)
7:30 pm
Homecoming Concerts
Reiland Fine Arts Center (map)
&Voorhees Chapel (map)
8:30 pm
All Class Alumni & Friends Social
Shady's Restaurant & Lounge (map)
Saturday, October 9th
7:30 am
5k Run/Walk
Starts at Charlotte &
Gordon Hansen Stadium (map)
8:30 am
Jimmie Jane Breakfast
Heritage Room in Nafus Center (map)
9:00 am
Athletic Hall of Fame Breakfast
(tickets)
Harold Newman Arena (map)
11:00 am – 1:00 pm
Booster Club Tailgate Party
Jim Johnson Plaza (map)
1:00 pm
Football Game
Rollie Greeno Field (map)
5:00 pm
Chili Feed
Gladstone Inn & Suites (map)
Sunday, October 10th
8:00 am
Chapel
Voorhees Chapel (map)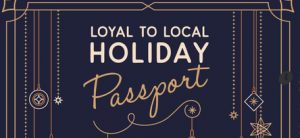 Jamestown  (Chamber)  The Jamestown Area Chamber of Commerce is launching the "Loyal To Local,"  shop local program, gearing to keep holiday shopping dollars in Jamestown.
On Friday's Wayne Byers Show on CSi Cable 2, Chamber Executive, Emily Biven said, "Holiday Passport," Booklets can be picked up at the Chamber Office, and then starting November 27, to be taken to participating local businesses to get stamped when making a purchase.  The fully stamped booklet can then be turned into the Chamber office, to be eligible for prizes donated by Jamestown businesses.
She pointed out that both retail and service businesses can participate.  She said that businesses interested in participating to can contact the Chamber office with donations of prizes, and for advertising mentions in the booklet,  at 701-252-4830 or E-Mail  director@jamestownchamber.com The deadline is November 5, 2021.
More information on line at jamestownchamber.com
Emily hopes the promotion will generate about $100,000 during the holiday shopping period and through January 8, 2022.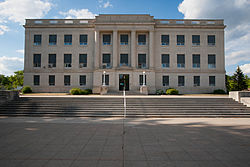 Valley City (CSi) The 2021 Barnes County Multi-Jurisdictional Multi-Hazard Mitigation Plan, Draft, is now available for review on the Barnes County and City of Valley City websites.
A printed copy is also available at the Barnes County Highway Department in the emergency manager's office.
To submit feedback or a comment on the plan, please contact Daniel Schwartz at Nexus Planning & Consulting, LLC at 701-989-7970; dschwartz@nexusplanco.com.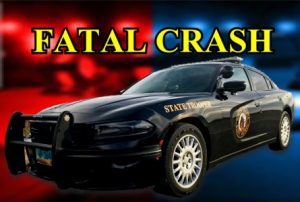 UPDATE
Jamestown  (NDHP)  The North Dakota Highway Patrol reports a 58 year old Pettibone man died in a one vehicle rollover Thursday morning about 8:26-a.m., on Highway 3, at mile post 102.
The report says, 1he driver  58 year old Bryan Helder was operating his 1999 Dodge Ram  2500 southbound on Hwy 3 at an unknown speed, near milepost 102, when he failed to negotiate a curve in the roadway. The vehicle entered the west ditch and rolled, killing him.
Assisting at the scene were, the Kidder County Sheriff's Office, Ambulance and Fire/Rescue.
The crash remains under investigation by the Highway Patrol.
Bismarck  (NDHP)  A North Dakota Highway Patrol trooper was conducting a traffic stop near Manvel on I-29 MM 151 just after 11-.a.m., Thursday, October 7.
The Report says, the trooper was attempting to identify the female driver. He returned to driver's car and asked her to step out of the vehicle. 26 year old Kiersten Murphree, of  Indianapolis, IN., put the vehicle, a 2017 Sonic,  in drive and fled the traffic stop. She took the Manvel exit at a high rate of speed and ran off the roadway driving through a fence. The barbed wire from the fence punctured her tire and caused her tire to go flat. She was eventually taken into custody by the trooper and arrested for driving under suspension, false information to law enforcement, and fleeing a peace officer. She also had full extradition warrants from Pasco County,  Florida in which she was arrested on.
(NDHP)  On October 8 around 1:38-AM, A Fargo Trooper was sitting stationary on I29 near the 32nd Ave interchange. A 2021 Subaru Impreza entered I29 northbound at a high rate of speed. The Trooper observed the vehicle at 75 northbound, exceeding the posted 55 mph speed limit. The Trooper activated their emergency lights in attempt to stop the vehicle. The
Subaru increased its rate of speed, slowed slightly for DOT workers, then quickly accelerated over 100 mph. The Trooper activated sirens initiating a pursuit. The Subaru was traveling around 125 mph when attempting to take the 12th Ave N exit at mm 66 on I29. The Subaru lost control on Exit and entered the grass off the left shoulder, striking multiple signs. The
Vehicle was disabled due to damage. The vehicle was occupied by a loan male who was failing to comply with commands. The driver did exit his vehicle and attempted to flee on foot. He was caught by the Trooper and taken into custody with assistance from another Trooper and Cass County Deputy on scene.
Driver 31 year old Grant Goodsell of Halstad, MN, was transported to Cass County Jail on charges of DUI, Fleeing a Peace Officer, Resisting Arrest, Reckless Driving and other lesser offenses.
The incident remains under investigation by the North Dakota Highway Patrol.
MINNEAPOLIS (AP) — A Minnesota company says it will expand its ownership in a fleet of oil wells in North Dakota. Minnetonka-based Northern Oil and Gas said Thursday it will pay Texas-based Comstock Resources $154 million on the new properties, which are expected to produce 4,500 barrels of oil per day. Comstock Resources is controlled by Jerry Jones, who owns the Dallas Cowboys football team. Northern Oil, which invests in leases and drilling projects, has traditionally operated in North Dakota. However, it recently announced other deals in the Permian Basin in New Mexico and Texas for shale oil, and in the Marcellus natural gas formation in Appalachia.
FARGO, N.D. (AP) — A Wisconsin man accused of illegally transporting a black bear carcass from Canada to North Dakota has reached a plea agreement. Federal prosecutors say Joseph Stolarczyk, of Mosinee, Wisconsin, exceeded the Manitoba bag limit by killing two bears in the same year.  He was arrested after bringing the bear across the Pembina Port of Entry in northeastern North Dakota. Acting U.S. Attorney Nick Chase says Stolarczyk pleaded guilty to a misdemeanor count of unlawful transportation of wildlife in foreign commerce. Stolarczyk could face up to a year in prison and a $100,000 fine. Stolarczyk's attorney, Richard Coad of Madison, Wisconsin, said his client "accepts full responsibility for his actions."
BISMARCK, N.D. (AP) — North Dakota's Board of Chiropractic Examiners has revoked the license of Chad Isaak, the man convicted of killing four people at a property management company in Mandan. The seven-member board voted unanimously recently to revoke Isaak's state chiropractic license which had been suspended pending the outcome of his murder trial. In August, a Morton County jury convicted Isaak in the April 2019 slayings of RJR co-owner Robert Fakler, employees Adam Fuehrer and Bill and Lois Cobb. Isaak lived in Washburn on property owned by RJR, but no definitive motive was established for the crime. All four victims were shot and stabbed.
In sports…
NDAPSSA H.S. Football Polls
Sixth Poll
Class B 11-man
Team Rec. LW Pts.
Beulah (15) 7-0 78 1
Hillsboro-Central Valley (1) 6-1 63 3
Langdon-Edmore-Munich 6-1 36 2
Kindred 6-1 33 4
Velva-Garrison 6-0 25 5
Others receiving votes: Central Cass (6-1), Harvey-Wells County (5-2) and Bowman County (6-1)
9-man
Team Rec. LW Pts.
LaMoure-L-M (16) 7-0 80 1
New Salem-Almont 7-0 60 2
Cavalier 7-0 47 3
Divide County 7-0 29 5
Nelson County 7-0 12 NR
Others receiving votes: Bottineau (7-0), Hettinger-Scranton, South Border (6-1), Surrey (5-1) and Wyndmere-Lidgerwood (5-2)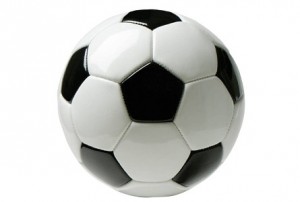 Thursday
2021 Class A State Soccer Tournament at Rotary Field in  Jamestown
Fargo Davies 4, Bismarck Legacy 0
Grand Forks Red River 2 Bismarck Century  1
Fargo Shanley 1, Minot 0
Sheyenne 4 Bismarck Demons 0
On Friday
Minot takes Bismarck Century at noon
Bismarck Demons will play Bismarck Legacy at 2:15 p.m.
Shanley vs. Grand Forks Red River in the semifinals Friday at 4:30 p.m.
Sheyenne against  Fargo Davies  at 6:45 p.m.
Thursday
High School Volleyball
Senior Night
At Jerry Meyer Arena
Jamestown def Minot (25-16, 31-29, 27-25) in straight sets.
MLB PLAYOFFS
Astros, Rays earn 5-run wins
UNDATED (AP) — The Houston Astros and Tampa Bay Rays were winners in the first two AL Division Series games. The Astros coasted to a 6-1 victory over the Chicago White Sox before the Rays blanked the Boston Red Sox, 5-0.
Houston's Lance McCullers was sharp over 6 2/3 innings, blanking the Sox on four hits and no walks. The 28-year-old McCullers didn't allow a hit until Yoán (yoh-AHN') Moncada singled with one out in the fourth.
Yordan (yohr-DAHN') Alvarez hit an RBI double in the third and a solo homer in the fifth. Michael Brantley added two hits and two RBIs for the AL West champions.
The Astros got to Lance Lynn for five runs and six hits over just 3 2/3 innings.
Jose Abreu (ah-BRAY'-oo) had two hits and an RBI for the White Sox.
Game 2 is Friday in Houston. Lucas Giolito starts for Chicago against Framber Valdez.
In St. Petersburg, Wander Franco put Tampa Bay ahead with an RBI double in the first and scored on an RBI single by Yandy Diaz later in the inning. Randy Arozarena (ah-roh-zah-REH'-nah) add a solo homer and stole home.
Nelson Cruz also went deep for the Rays.
The Red Sox loaded the bases against J.P Feyereisen in the eighth inning before the Tampa reliever fanned Rafael Devers (DEH'-vurz) and retired Hunter Renfroe on a popup for the final out.
Rays starter and winner Shane McClanahan allowed five hits and no walks over five innings.
Losing pitcher Eduardo Rodriguez lasted just 1 2/3 innings, allowing two runs, two hits and two walks.
Game 2 is Friday in St. Petersburg. Pitcher Chris Sale will try to help the Red Sox even the series. Rookie Shane Baz (bahz) will start for Tampa Bay.
NFL-RAMS/SEAHAWKS
Rams top Seahawks
SEATTLE (AP) — The Los Angeles Rams have rebounded from their first loss of the season.
Matthew Stafford threw for 365 yards and a touchdown as the Rams defeated the Seahawks, 26-17 to improve to 4-1. Robert Woods grabbed 12 passes for 150 yards, and Cooper Kupp racked up 92 yards on seven receptions.
Seahawks quarterback Russell Wilson missed significant game time due to injury for the first time. He appeared to hurt the middle finger on his throwing hand midway through the third quarter and attempted to direct one more drive before turning the game over to backup Geno Smith.
Both Wilson and Smith threw for one touchdown and an interception for the 2-3 Seahawks.
NFL-NEWS
Packers add ex-Cowboys LB Jaylon Smith
UNDATED (AP) — Jaylon Smith has joined the Green Bay Packers, one day after the Dallas Cowboys released the veteran linebacker.
The Packers officially announced Thursday afternoon that they had signed Smith.
Smith made the Pro Bowl as an injury replacement in 2019 and led the Cowboys in tackles each of the past two seasons, but his play had dipped over the past year.
Packers coach Matt LaFleur says its very unlikely that Smith plays Sunday against the Bengals.
In other NFL news:
— Broncos starting quarterback Teddy Bridgewater has returned to practice for the first time since he was knocked out of Denver's game against Baltimore last weekend with a concussion. Bridgewater worked with the starters and was listed as limited on the injury report. If Bridgewater doesn't have any setbacks he could be cleared for Sunday's game at Pittsburgh.
— A person familiar with the injury tells The Associated Press that Browns quarterback Baker Mayfield has been playing with a torn labrum in his left shoulder that won't require surgery at this time. The person added that Mayfield will continue to play as long as the injury to his non-throwing shoulder doesn't worsen. Mayfield hurt his shoulder while making a tackle after throwing an interception against Houston on Sept. 21.
— Add Panthers running back Christian McCaffrey to a growing list of NFL players who don't like Thursday night games. The 2019 All-Pro said he "definitely" feels like playing on a short week against the Texans contributed to his hamstring injury, which held him out of last week's 36-28 loss to the Cowboys. McCaffrey has been limited this week in practice but feels as if he might be able to play Sunday when the Panthers host the Philadelphia Eagles.
T25 FOOTBALL-COASTAL CAROLINA/ARKANSAS ST.
Chanticleers rout Red Wolves
JONESBORO, Ark. (AP) — No. 15 Coastal Carolina had no trouble extending its winning streak to 11 games.
Grayson McCall threw a school-record 99-yard touchdown pass on his first attempt before the Chanticleers completed a 52-20 dismantling of Arkansas State. McCall completed 18 of 23 passes for a career-high 365 yards and four touchdowns without an interception.
Isaiah Likely also had a big night, setting career bests with eight receptions, 232 yards and four touchdowns.
NBA-NETS-IRVING
Nets say Irving ineligible for Bucks game
NEW YORK (AP) — The Brooklyn Nets are listing Kyrie Irving as ineligible to play in their home exhibition game Friday against Milwaukee.
It's another strong indication he has not met New York's vaccination requirement. Irving has not been with the Nets for any of their practices in New York, where professional athletes are required to be vaccinated against COVID-19 to practice or play.
The Nets are prevented by law from revealing whether he has been vaccinated.
There is nothing related to the NBA that would cause a player to have the "ineligible" designation.
NBA-FRAUD INDICTMENT
18 ex-NBA players charged in $4M health care fraud scheme
NEW YORK (AP) — Federal authorities say 18 former NBA players have been charged with allegedly pocketing $2.5 million illegally by defrauding the league's health and welfare benefit plan.
An indictment in Manhattan federal court said the ex-players and one of their spouses engaged in a widespread scheme to defraud the plan by submitting false and fraudulent claims for reimbursement of medical and dental expenses that were never incurred.
The list of those charged include Tony Allen, Glen Davis and Sebastian Telfair.
Federal prosecutor Audrey Strauss said prosecutors have travel records, email and GPS data that proves the ex-players were sometimes far from the medical and dental offices at the times when they were supposedly getting treated. Strauss said that in one instance an ex-player was playing basketball in Taiwan when he was supposedly getting $48,000 worth of root canals and crowns on eight teeth at a Beverly Hills, California, dental office in December 2018.
NHL-NEWS
Montreal star Carey Price steps away for mental health help
MONTREAL (AP) — Canadiens goaltender Carey Price has voluntarily entered the NHL/NHL Players' Association joint player assistance program. The move comes less than a week before the season begins and just three months after he backstopped Montreal to the Stanley Cup Final.
The 34-year-old Price will be away from the team while he takes part in the program for at least 30 days.
Price's wife says on social media that Price is putting his mental health and family first. Montreal general manager Marc Bergevin says the teams backs Price and would urge anyone needing help to get it.
BIG-12-ATHLETE COMPENSATION
Big 12 joins SEC in letting schools set athlete compensation
IRVING, Texas (AP) — The Big 12 says it will allow its schools to decide the amount of benefits to give athletes each academic year. The decision follows a U.S. Supreme Court ruling related to caps on compensation, and a similar decision last month by the Southeastern Conference.
The Supreme Court ruling meant that the NCAA could not ban schools from offering additional education-related benefits to Division I football and basketball players.
The Big 12 is using the legal maximum of $5,980 per athlete as a benefits ceiling.
SOCCER-WORLD CUP QUALIFIER
Americans blank Jamaica
AUSTIN, Texas (AP) — Ricardo Pepi scored both second-half goals for the U.S. in a 2-0 victory over Jamaica in a World Cup qualifier Thursday night. That gives him three goals in two qualifying matches, both key victories for the Americans in their quest to return to the World Cup next year
PGA-SHRINERS
Kang leads Shriners
LAS VEGAS (AP) — Sung Kang leads the Shriners Children's Open following a 10-under 61 in the opening round.
Kang already had nine birdies against one bogey when he hit a 7-wood from a fairway bunker to 18 feet on the par-5 closing hole at TPC Summerlin and made the eagle putt.
Sungae Im made five straight birdies on the back and, along with an 8-foot eagle putt on No. 9 at the turn, shot a 63. He was joined by Charley Hoffman and Chad Ramey, who birdied all but two holes on the back nine.
GOLF-SPANISH OPEN
Rahm off to superb start back home at Spanish Open
MADRID (AP) — World No. 1 Jon Rahm is in good shape on his home turf.
Rahm got off to a fast start on his return to Spain, shooting an 8-under 63 in the first round of the Spanish Open. He was 6 over through his opening eight holes before cooling off.
England's Ross McGowan was even more impressive with eight birdies and an eagle in a course-record round of 61. McGowan is one ahead of Sebastián García Rodríguez.
LPGA TOUR
Ko has early lead at Founders Cup, 11 straight rounds in 60s
WEST CALDWELL, N.J. (AP) — Jin Young Ko ran off six birdies over a seven-hole stretch on the back nine for an 8-under 63 giving her a three-shot lead through one round of the Cognizant Founders Cup.
It was her 11th consecutive round in the 60s, three short of the record that Annika Sorenstam set in 2005.
Sandra Gal had a 66 despite not making birdie on any of the par 5s at Mountain Ridge.
The large group at 67 included Nelly Korda, the No. 1 player in women's golf who had not played since the Solheim Cup a month ago.
SOCCER-NEWCASTLE TAKEOVER
Premier League club Newcastle bought by Saudi sovereign fund
LONDON (AP) — Saudi Arabia's sovereign wealth fund has completed a buyout of Premier League club Newcastle.
The purchase gives hope to fans dreaming of a first title in almost a century amid concerns from human rights activists that the kingdom had gained a foothold in the world's richest soccer league.
The $409 million takeover had been pursued since 2017. It stalled and then collapsed last year over concerns about how much control the Saudi state would have in running the team amid scrutiny over piracy of sports broadcasts and human rights violations in the kingdom.
The Public Investment Fund has offered assurances to the Premier League that Saudi Crown Prince Mohammed bin Salman, and in turn the state, would not have any say in the team.
In world and national news…
KABUL, Afghanistan (AP) — Witnesses say a powerful explosion in a mosque in northern Afghanistan has left several casualties. Friday's blast occurred in a Shiite mosque in Kunduz province during the weekly Friday prayer service. Witnesses said they were praying when they heard the explosion. The cause was not immediately clear. The Taliban leadership has been grappling with a growing threat from the local Islamic State affiliate, known as the Islamic State in Khorasan. IS militants have ramped up attacks to target their rivals, including two deadly bombings in Kabul. IS has also targeted Afghanistan's religious minorities in attacks.
OSLO (AP) — The 2021 Nobel Peace Prize has been awarded to journalists Maria Ressa of the Philippines and Dmitry Muratov of Russia. The Norwegian Nobel Committee cited their fight for freedom of expression, stressing that it is vital in promoting peace. Ressa in 2012 co-founded Rappler, a news website that has focused "critical attention on the (President Rodrigo) Duterte regime's controversial, murderous anti-drug campaign," the Nobel committee said. Muratov was one of the founders of the independent Russian newspaper Novaya Gazeta in 1993. The committee said the paper is "an important source of information on censurable aspects of Russian society rarely mentioned by other media."
WASHINGTON (AP) — America's employers may have stepped up their hiring last month after a slowdown in August. But COVID-19′s fingerprints will likely still be found on the September jobs report being released Friday. Economists have forecast that employers added 488,000 jobs last month, according to data provider FactSet. That's about half the gains in both June and July, when a sharp drop in new infections spurred more traveling, shopping and spending, but well above August's sluggish growth of 235,000 jobs. The unemployment rate is expected to have dropped from 5.2% to 5.1%.
BEIJING (AP) — Global stock markets have risen as investors wait for U.S. jobs data that might influence a Federal Reserve decision on when to roll back stimulus. That comes after lawmakers in Washington averted a possible government debt default. London and Frankfurt opened higher. Shanghai, Tokyo and Hong Kong advanced. Investors are watching to see whether U.S. hiring in September was strong enough for Fed officials who are discussing when to withdraw bond purchases and other stimulus that is boosting stock prices but say they want to see a strong job market recovery. Lawmakers agreed to extend Washington's borrowing ability into December.