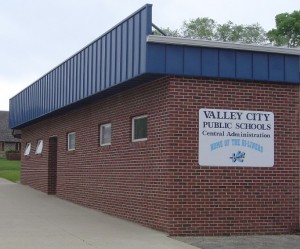 Valley City  (VCPS 10-17-2021) Valley City Public Schools Superintendent Josh Johnson,reports an uptick in COVID-19 cases.
His latest satement says:
"As you know, our school district continues to follow each of our COVID-19 cases very closely. In the last two weeks, Valley City Public Schools has seen an increase in the positive cases involving our students and staff. Since, the last report on September 28, here are the updated statistics for COVID-19 related cases in the district:
Active Positive Cases (Avg. in Past Two Weeks)- Averaging 9 active positive cases (less than 1% of students/staff)
Location- Majority of cases have been with 7-12 students
Hospitalization rate- 0 individuals
Contact Tracing- Currently 21 individuals self-quarantined due to being a close contact
Student Absences (due to illness) Past Two Weeks- Avg. of 34 k-12 students absent daily due to illness
Valley City Public Schools will continue to provide our staff and parents with updates regarding COVID-19. In the past two weeks, we provided new information and resources regarding COVID-19 from City-County Health District. This information has included the increased availability of testing on Tuesday and Thursday morning in Valley City.
As we follow our active cases in the school district, county, and state, Valley City Public Schools has remained ready to make necessary changes to our COSP Plan and mitigation strategies. We appreciate the feedback that has been shared from staff, parents, and community members in our school district. The health of our students and their attendance in school is a priority for our school district, please help us by doing your part to decrease the effects of COVID-19 in Valley City."
Josh Johnson
Superintendent
Valley City Public Schools
(701) 845-0483