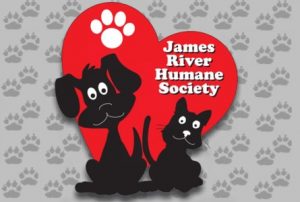 Jamestown  (CSi)  The James River Humane Society is accepting orders for the Kuchen Fundraiser.
On Friday's Wayne Byers Show on CSi Cable 2, Board of Directors Vice President Jay Nitschke said, go on line to Jamesriverhumanesociety.com to place an order.  The Kuchens will be delivered starting March 26, 2022.  Available to order are: Rhubarb, Chocolate Chip, Blueberry, and Peach.
Now that the cold weather is here, keep you pets safe.
Jay said limit your pet's outdoor time, and making sure its paws don't freeze, and keep them from eating snow that may be contaminated with ice melt chemicals, that may also do harm to their paws.
Click the link below for advice and tips from the Humane Society
http://www.humanesociety.org/animals/resources/tips/protect_pets_winter.html
Highlighting cats available for adoption:  Gizmo, and Munchie who are a year old. Mona an orange tabby, and Ashi a 3 year old tabby.
Dogs available include: Penelope a Husky/Lab mix.
Animals available for adoption can be viewed at jamesriverhumanesociety.com, along with adoption forms.
Kennel sponsorships are also available for $100 annually.  Call Kris for more information at 701-269-2803 for more information.
To schedule an appointment to visit the shelter call 701-25-0747.
The shelter is looking at a "soft opening," in early spring 2022 based on COVID-19 circumstances at that time.
Jay added that the James River Humane Society's Annual Board meeting is planned for March 16, 2022.
The James River Humane Society is located off the I-94 Bloom Exit.