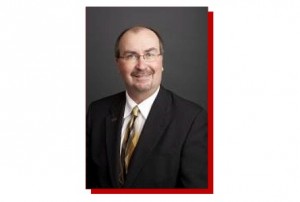 BISMARCK, N.D. (AP) — Republican House Majority Leader Chet Pollert says he is retiring from politics and will not run for re-election. Pollert has served as the House majority leader for two legislative sessions and in the Legislature for 24 years. He says he wants to spend more time with his family and travel. The 66-year-old Pollert has represented a district in east-central North Dakota since 1998. He was elected majority leader in 2018. Pollert's announcement means Republicans will have new leadership teams in both the House and Senate in the next session. GOP Senate Majority Leader Rich Wardner announced last month he would not seek re-election.
Pollert Statement:
House Majority Leader Chet Pollert (R-Carrington) announced Monday that he will not be seeking re-election to the North Dakota House of Representatives from District 29.
"This has been a difficult decision, but one that is best for me and my family. It has been an amazing and fulfilling 24 years and I want to thank all of the citizens of District 29 for putting their confidence in me. This job is not always smooth sailing, but it was during the hard times that I was encouraged by the trust you put in me and reminded of the honor it is to serve," said Pollert.
Pollert was first elected to the North Dakota House in 1998 and was elected Majority Leader in 2018. Senate Majority Leader Rich Wardner announced last month that he will also not be seeking re-election. "I want to thank Senator Wardner for the team effort during these last four years. We could not have accomplished all that we did without his leadership and willingness to work together," Pollert added, "I also want to thank Representative Headland and Senator Wanzek, my teammates in District 29, we were a great legislative team. Overall, I am truly grateful for the opportunity to have worked with such outstanding legislators in both houses and for their support and dedication to the people of North Dakota."
Pollert's term will end when the newly elected representative from District 29 is sworn in during organizational session in December 2022.