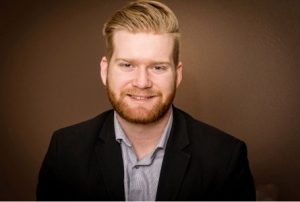 Jamestown  (CSi)  – The Jamestown/Stutsman Development Corporation (JSDC) Board of Directors has approved the next round of Internships Reimbursement Program Applications.
On Tuesday's Wayne Byers Show on CSi Cable 2, JSDC Business Development Director Corry Shevlin said the first year of the program has finished, pointing out that 17 internships were awarded, in a nine county area, including seven from universities.
The program assists employers to provide paid internship opportunities along with retention and possible future employment in Jamestown and Stutsman County. He said the program could contribute upwards of $3,500 to reimburse employers that hire University and College students to assist with payroll costs, and other expenses such as tool and other supplies.
Corry added, this month the board approved three more applications for the intern program and allocated funding, saying $105,000 is earmarked for additional funding with the internship program to continue through 2023.
He said those meeting the criteria of the Intern program may submit an application for the next of three rounds, this year, with the first round starting in late April this year.
In other JSDC Board of Directors business the board moved to accept CEO Connie Ova's retirement and resignation. Shevlin says the next steps for the hiring process are progressing.  Connie's last day will be May 15, 2022.