CSi Weather…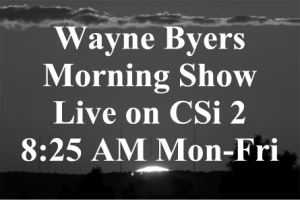 ..WINTER STORM WARNING
EXPIRED
Previously…
IN EFFECT THROUGH FRIDAY  6-PM  STUTSMAN..
Portions of central North Dakota including the Turtle
Mountains south through the James River Valley.. Portions of northeast and southeast North Dakota
THROUGH  6-PM  FRIDAY BARNES…
Including the cities of Cando, Langdon, Fort Totten, Maddock,
Leeds, Minnewaukan, Devils Lake, New Rockford, Lakota, Mcville,
Aneta, Tolna, Cooperstown, Valley City, Edinburg, Adams,
and Lankin
WHAT…Heavy snow expected.  Additional accumulations of 2-4 inches. Total snow accumulations between 4 and 8 inches. Some areas may receive higher amounts.
* IMPACTS…Travel will be very difficult. Areas of falling and
blowing snow will significantly reduce the visibility. The
hazardous conditions will impact the Friday morning and
evening commutes.
PRECAUTIONARY/PREPAREDNESS ACTIONS…
If you must travel, keep an extra flashlight, food, and water in
your vehicle in case of an emergency.
The latest road conditions for North Dakota can be found at
dot.nd.gov/travel and for Minnesota at 511mn.org, or by calling
5 1 1 in either state.
Forecast…
REST OF TODAY…Mostly cloudy.  Areas of blowing and drifting snow through the day. New snow accumulation up to 1 inch. Total snow accumulation 3 to 5 inches. Highs 15 to 20. Temperature falling through the
afternoon. Northeast winds 10 to 20 mph. Chance of snow 70 percent.
.TONIGHT…Decreasing clouds. Colder. Lows around 10 below. North
winds 10 to 15 mph shifting to the west 5 to 10 mph after
midnight. Wind chills around 25 below.
.SATURDAY…Mostly sunny. Patchy blowing and drifting snow in the
afternoon. Highs in the mid 20s. South winds 10 to 15 mph
increasing to around 20 mph in the afternoon. Lowest wind chills
around 25 below in the morning.
.SATURDAY NIGHT…Mostly cloudy. Patchy blowing and drifting snow
in the evening. Not as cold. Lows 15 to 20. Southwest winds 15 to
20 mph.
.SUNDAY…Partly sunny. Highs in the lower 30s. Northwest winds
15 to 20 mph with gusts to around 35 mph.
.SUNDAY NIGHT…Mostly cloudy. Lows 15 to 20.
.MARTIN LUTHER KING JR DAY…Mostly cloudy. Highs in the upper
Update…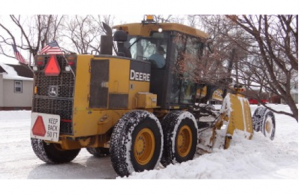 Jamestown  (City)  Jamestown City crews will begin clearing snow in the Downtown district starting  Friday, January 14, 2022, at 11:00 p.m.
All vehicles should be removed from the downtown streets, avenues, and alleyways.
City crews will begin clearing snow in residential areas beginning Friday Friday, January 14, 2022, at 11:00 a.m.
As a reminder:
Jamestown City Code Sec. 25-10.1. – Deposit on streets and alleys, etc.
It shall be unlawful for any person to remove snow, slush, or ice from private property or from any driveway, curb cut, or sidewalk and deposit the same upon the surface of any street or alley within the city. The snow and ice may be removed by the city and the necessary expense thereof shall be chargeable against the abutting lot or property.
(a)Violation of this section is a class B misdemeanor under the general penalty.
PLEASE NOTE:
The above schedule is contingent upon changing weather conditions and snow accumulation totals.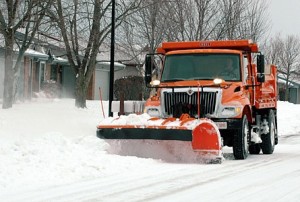 Valley City  (City) Valley City Public Works will snow plow emergency routes. Crews will move into residential areas starting in the Northeast section of town and work clockwise.
Downtown Valley City will be cleared starting  at midnight Friday with residential snow clearing to resume after.. Crews will work Saturday and Sunday clearing snow in the city.
Just a reminder the Transfer station and Public Works Office will be closed on Monday, January 17th in observance of Martin Luther King Day. Monday's garbage will be picked up on Tuesday, January 18th and Tuesday and Wednesday's garbage will be picked up on Wednesday, January 19th.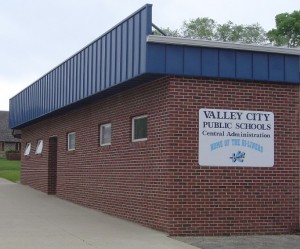 Valley City (VCPS) Valley City Public Schools Superintendent Josh Johnson says the school district has made an early decision on Fiday school closing. due to the winter storm in the forecast for Friday, January 14, 2022.
The News Release States:
"We have made the early decision to cancel school tomorrow (Friday, January 14th) due to the strong likelihood of the winter weather storm hitting our region tonight and Friday. According to the National Weather Service, we will receive moderate to heavy snow and experience challenging travel conditions in and out of town.
The timing of this decision has considered the unusual challenges brought about with the last day of the semester Friday, in our school district. With an opportunity to plan ahead, our students and staff will leave the school Thursday, fully prepared to complete the first semester on Tuesday, January 18th. Please know the first day of the second semester will begin on Wednesday, January 19th.
We hope that the advance notification will allow parents with young children and families to plan ahead for Friday, January 14th. While this early decision is unprecedented in our school district, the circumstances referenced above have led us to make this decision knowing very well things could change in the next 12 hours (it is the weather after all).
Please know that all activities for this afternoon and evening are on as scheduled, including the Art Show in the HAC Lobby from 5pm-7pm. Additional information regarding activities scheduled on Friday, January 14th and Saturday, January 15th will be shared via email from our Activities Director Mike Schultz."
Josh Johnson
Superintendent
Valley City Public Schools
(701) 845-0483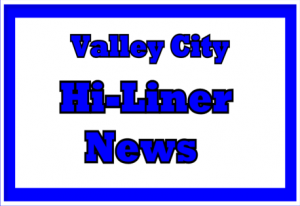 The following Hi-Liner Activities have been Postponed or Cancelled.
Friday January 14
Wrestling at Rugby Tournament (Cancelled)
JH Boys Basketball @ Jamestown (Cancelled)
Gymnastics VS Wahpeton (Cancelled)
Boys basketball vs West Fargo Sheyenne (PPD-TBA)
Girls basketball @ West Fargo Sheyenne (PPD-TBA)
Boys hockey vs Minot (PPD to 1/15)
Boys Swimming vs Minot / West Fargo (PPD-TBA)
Saturday January 15
Wrestling at Rugby Tournament (Cancelled)
Dance at West Fargo Sheyenne (Cancelled)
From Hi-Liners Activities Director Mike Schultz
The final Four games of theBarnes Co. Boys Basketball tournament on Friday January 14 were postponed due to weather. Teams will have the option to reschedule the games at their home sites later this season.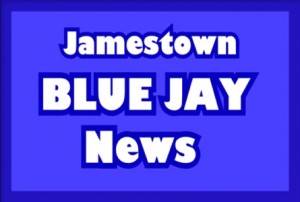 All Blue Jay Athletics for Friday, January 14, 2022  have been postponed.
The Blue Jay boys hockey team will now play Minot on Saturday at Wilson Arena at 4 pm for the top spot in the WDA.
Jamestown wrestling, which was supposed to face Century in a side-by-side with the University of Jamestown Friday at 6 pm, has been postponed to a later date.
Blue Jay swimming against the Magicians has also been postponed to a later date, and Jamestown girls hockey against Crookston (MN) in Mayville has been canceled.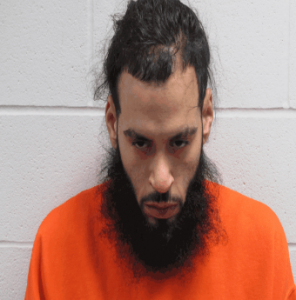 Valley City  (VCPD)   Valley City police report that on January 12, 2022 police initiated an investigation into a case of suspected child abuse and neglect.
The child is a student at Valley City Public Schools, so the resource officer began the investigation with the assistance of members of  Buffalo Bridges Human Services.  It was determined that the child had been assaulted by the father at a residence in Valley City.
Upon completion  of the investigation and consultation with the Barnes County State's Attorney's Office, a determination was made to arrest the father, for Child Abuse, a Class C felony.
31 year old, Raul E.Canales Fuentes was arrested without any further incident.
Valley-City-Police-Dept.-News-Release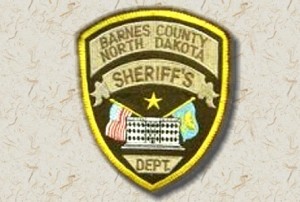 Sanborn (Barnes Co SO)– The Barnes County Sheriff's Office is investigating a recent burglary. The News Release States: On December 25, 2021 the Barnes County Sheriff's Deputies responded to the J&L's Bar in Sanborn ND. Deputies learned that an unknown person entered the bar during the early morning hours and took a large sum of cash. If you have any information regarding this burglary, please contact the Barnes County Sheriffs at 701-845-8530.
The burglary case remains under investigation. Anyone with information about this burglary should call the Barnes County Sheriff's office in Valley City at 845-8530.
The North Dakota Department of Health dashboard is updated daily by 11 am and includes cases reported through the previous day. The investigations are ongoing and information on the website is likely to change as cases are investigated. The information contained in this dashboard is the most up to date and will be different than previous news releases. This dashboard supersedes information from previous news releases or social media postings.
Check out our other dashboards: The COVID-19 Vaccine Dashboard, NDUS Dashboard.
COVID-19 Stats
Thurs Jan 13, 2022
10:30-a.m.
Barnes
New Positives: 28
Total Positives: 2373
Active: 59
Recovered: 2255
Breakthrough Incidents Per 10K Fully Vaccinated Individuals: 568
Stutsman
New Positives: 60
Total Positives: 5481
Active: 132
Recovered: 5239
Breakthrough Incidents Per 10K Fully Vaccinated Individuals: 591
Weather  Permitting
Valley City (CCHD) City County Health in Valley City announces their COVID-19 testing days and site location in Valley City.
Testing is at the REC Center at 140 4th Street Southwest.
Testing will be 12:30 – 2:30pm Mon, Weds, and Fridays.
There are opportunities for vaccinations, both for annual influenza and for the COVID vaccine. Call 845-8518 to make an appointment.
Weather Permitting
CVHD Vaccination Schedule
Friday, January 14 @ 11:00AM – 1:00PM
Thursday, January 20 @ 1:00 – 3:00PM
Thursday, January 20 @ 3:00 – 4:00PM  –  *PEDIATRIC ONLY must be ages 5 – 11
Friday, January 21 @ 11:00AM – 1:00PM
Monday, January 24 @ 9:00 – 11:30AM
Thursday, January 27 @ 1:00 – 3:00PM
Thursday, January 27 @ 3:00 – 4:00PM  –  *PEDIATRIC ONLY must be ages 5 – 11
Friday, January 28 @ 11:00AM – 1:00PM
Monday, January 31 @ 9:00 – 11:30AM
Pop-Up COVID-19 Community Vaccination Clinics
Events hosted by the North Dakota Department of Health (NDDoH).  Vaccine availability may vary see registration link below for more information.
Various Upcoming Dates:
Event Location: Buffalo Mall and S&R Truck Plaza
FARGO, N.D. (AP) — North Dakota health officials say the COVID-19 spike is about to get worse. Officials held a virtual town hall Thursday and were met with some skepticism from people questioning the number of deaths attributed to the coronavirus and the safety of the vaccines. Officials say the surge from the omicron variant that was first seen in larger cities like New York and Chicago is now hitting North Dakota. The number of cases in the state has exceeded the first spike in November 2020. Some residents are still questioning the vaccines, which panelists said may not prevent omicron but are safe and limiting severe illnesses and hospitalizations in the state.
FARGO, N.D. (AP) — A man accused of killing two co-workers at a North Dakota plastics factory in November will undergo a mental health exam to determine whether he is competent to stand trial. Cass County Judge Wade Webb signed a commitment order Wednesday so that Anthony Reese Jr. can be evaluated at the North Dakota State Hospital as requested by his attorneys. Radio station KFGO reports that the 35-year-old Moorhead, Minnesota, man is charged with three counts of murder for the Nov. 17 shooting deaths of 43-year-old Richard Pittman and Pittman's pregnant girlfriend, 32-year-old April Carbone, at Melet Plastics, a Fargo manufacturer that is also known as Composite America. Reese remains in custody on a $2 million bond.
BISMARCK, N.D. (AP) — An Illinois appellate court has set aside a decision by state regulators that would allow the Dakota Access oil pipeline to double capacity to 1.1 million barrels daily. The appellate court ordered the Illinois Commerce Commission to review the public need for the project that moves North Dakota oil to a shipping point in Illinois. The court says regulators must also consider regulatory violations in Pennsylvania by one of the pipeline's owners. The court ordered Illinois regulators to issue a new decision within 11 months, while restricting the pipeline's capacity to 570,000 barrels per day.
BISMARCK, N.D. (AP) — Gov. Doug Burgum has named Mandan attorney Ryan Norrell as his new general counsel. Norwell will succeed Leslie Bakken Oliver, who is retiring. Oliver served as general counsel for the governor's office since Burgum took office in December 2016. Norwell assumes the role on Feb. 28. Norrell has served as general counsel for Farm Credit Services of Mandan since 2015. He's previously served as legal counsel for the North Dakota Public Service Commission and as state's attorney for LaMoure County. Norwell earned his law degree from the University of North Dakota.
In Sports…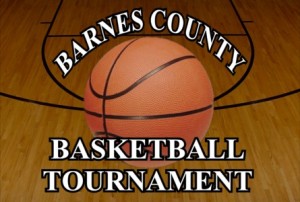 Thursday
Barnes County Classic
Class B Boys Basketball
At Valley City State University
Wyndmere-Lidgerwood 59, Barnes County North 57
Sargent County 61, Maple River 42
LaMoure/Litchville-Marion 55, Dunseith 54
Enderlin 65, Hillsboro-Central Valley 43
Information from Mark Potts
The final four games of the tournament on Friday January 14 were postponed due to weather. Teams will have the option to reschedule the games at their home sites later this season.
Thursday
High School Basketball
Girl's
Minot 62, Jamestown 61
Edgeley/K-M 69, Ellendale 40
Beulah 67, Killdeer 22
Bishop Ryan 41, Our Redeemer's 28
Bottineau 64, TGU 50
Central McLean 55, New Salem-Almont 31
Century 72, Legacy 42
Des Lacs-Burlington 44, South Prairie-Max Co-op 32
Flasher 61, Lemmon, S.D. 50
Garrison 66, Kenmare 48
Glenburn 46, Surrey 30
Grafton 71, Northern Cass 48
Hankinson 74, Ortonville, Minn. 42
Heart River 45, Hazen 38
Midway-Minto 55, Hillsboro/Central Valley 19
Mohall-Lansford-Sherwood 57, Lewis and Clark-Berthold 46
Napoleon/G-S 58, South Border 43
Powers Lake 49, Mandaree 26
Shiloh 58, Grant County 46
Stephen-Argyle, Minn. 68, Park River-Fordville/Lankin 26
Thompson 61, May Port CG 34
Tri-State 69, Waubay/Summit, S.D. 31
Wheaton/Herman-Norcross, Minn. 60, Richland 43
Boy's
Central Cass 58, Carrington 46
Century 58, Legacy 48
Dickinson Trinity 81, Richardton-Taylor 25
Kindred 57, Lisbon 29
Langdon-Edmore-Munich 71, Dakota Prairie 48
North Star 60, Rugby 51
Northern Cass 79, Larimore 26
Powers Lake 82, Mandaree 52
TENNIS-NEWS
Djokovic faces deportation after Australia revokes visa
MELBOURNE, Australia (AP) — Tennis star Novak Djokovic (NOH'-vak JOH'-kuh-vich) faces deportation again after the Australian government revoked his visa for a second time.
Immigration Minister Alex Hawke said today that he used his ministerial discretion to revoke the 34-year-old Serb's visa on public interest grounds three days before the Australian Open is to begin.
Djokovic's lawyers are expected to appeal the cancelation in the Federal Circuit and Family Court as they successfully did after the first cancellation.
NBA..
— The Grizzlies' team-record winning streak is now at 11 games following a 116-108 decision over the Timberwolves. Desmond Bane scored 21 points and Jaren Jackson Jr. added 20 to help Memphis avenge their 43-point loss to Minnesota on Nov. 20. Ja Morant had 16 points, nine assists and eight rebounds, and John Konchar added 15 points and a career-best 17 rebounds.
UNDATED (AP) — The Milwaukee Bucks had a surprisingly easy time defeating the Golden State Warriors on Thursday.
Giannis Antetokounmpo (YAH'-nihs an-teh-toh-KOON'-poh) posted his third triple-double of the season and the Bucks led 77-38 at halftime en route to a 118-99 rout of the Warriors. Antetokounmpo finished with 30 points, 12 rebounds and 11 assists in his 28th career triple-double.
Khris Middleton chipped in 23 points, Bobby Portis had 15 and Grayson Allen had 15 for the Bucks, who welcomed back coach Mike Budenholzer. Milwaukee had gone 1-3 while Budenholzer was in COVID-19 protocols.
Andrew Wiggins had a team-high 16 points for the Warriors, while teammate Stephen Curry had just 12.
Checking out Thursday's other NBA action:
— The Nets lost for the sixth time in their last seven home games, absorbing a 130-109 defeat against the Thunder. Shai Gilgeous-Alexander delivered 33 points, 10 rebounds and nine assists for the Thunder, who are 14-27 at the midway mark. Rookie Josh Giddey provided 19 points to the Thunder's first win in six games.
— The Nuggets carved up the Trail Blazers, 140-108 as Will Barton furnished 21 points and Nikola Jokic added 20. Barton had to leave the game for good with a strained neck after falling into the knee of Portland center Jusuf Nurkic on a drive.
— Brandon Ingram dropped in 24 points and Jonas Valanciunas had a double-double with 18 points and 16 boards in the Pelicans' 113-89 thrashing of the Clippers. Rookie Herb Jones scored 14 points and had three steals for the Pelicans, who parlayed 15 Clippers turnovers into 23 points.
NBA-NEWS
Knicks buyers, Hawks sellers
UNDATED (AP) — The New York Knicks and Atlanta Hawks are separated by just three games in the NBA's Eastern Conference standings, but their plans for the stretch run now appear to be divergent.
The Hawks have become sellers after falling to 17-23, sending forwards Cam Reddish and Solomon Hill to the Knicks for small forward Kevin Knox and a 2022 first-round draft pick. The Knicks also get a second-round choice in this year's draft.
Reddish received regular playing time for Atlanta this season, averaging 11.9 points and 2.5 rebounds in 34 games. Reddish and Knox are recent first-round picks, but Knox started just 61 of 195 games for the Knicks after being drafted in 2018.
Reddish is reunited with former Duke teammate RJ Barrett as the Knicks try to improve on their 21-21 start.
The deal gives the Hawks additional salary cap room this summer.
In other NBA news:
— Trail Blazers guard Damian Lillard is out at least six weeks after undergoing surgery to repair a core injury that has been causing him abdominal pain. The six-time All-Star has missed five games since the start of the year and 11 games overall this season because of the injury.
— The Bulls expect forward Derrick Jones Jr. to miss two to four weeks because of a bone bruise in his right knee. Jones was injured in the opening minute of a 138-112 home loss to the Nets on Wednesday.
— A trade between the Pistons and Nuggets has been rescinded after big man Bol Bol didn't receive medical clearance with Detroit. The Nuggets had finalized a deal to send Bol to the Pistons in exchange for guard Rodney McGruder along with a 2022 second-round pick via Brooklyn.
T25 MEN'S BASKETBALL-
UNDATED (AP) — Third-ranked UCLA can expect to take a tumble in the AP men's basketball poll on Monday.
Head coach Dana Altman earned his 700th career win as Jacob Young poured in a season-high 23 points to lead Oregon past the Bruins, 84-81 in overtime. Young provided consecutive baskets in OT to put the Ducks ahead to stay in their fourth consecutive win.
Johnny Juzang scored 23 points for the Bruins, who had won five straight.
Also on the top-25 men's schedule:
— Drew Timme scored 30 points on 13-of-14 shooting as second-ranked Gonzaga beat rival BYU 110-84 to extend the nation's longest home winning streak to 61 games. Andrew Nembhard had 22 points and 12 assists, and Julian Strawther added 20 points for the 13-2 Bulldogs, who shot 69%.
— No. 5 Southern California rallied from a 51-41 deficit to defeat Oregon State 81-71. Chavez Goodwin had 20 points and 12 rebounds, while Drew Peterson added 15 points.
— Sixth-ranked Arizona is 13-1 after Azoulas Tubelis and Justin Kier provided 14 points apiece in a 76-55 blowout over Colorado. Arizona shot 51% and had 20 assists on 29 field goals to match its best start since 2015-16.
— Brad Davison provided 23 points and Tyler Wahl added 20 in No. 13 Wisconsin's sixth straight win, 78-68 against Ohio State. Wisconsin was 10 of 23 from 3-point range in improving to 14-2 overall, 5-1 in the Big Ten.
— Kevin Obanor had 17 points and No. 19 Texas Tech backed up its consecutive wins over Top 10 teams with a 78-57 victory over Oklahoma State. Adonis Arms scored 13 points for the 13-3 Red Raiders, who were coming off Tuesday's win at top-ranked Baylor.
— Jalen Terry scored 28 points and David Jones added 24 as DePaul stunned No. 20 Seton Hall, 96-92. The Blue Demons did it while playing most of the second half without conference scoring leader Javon Freeman-Liberty because of an apparent right leg injury.
NFL-NEWS
AP source: Texans fire Culley after just one season as coach
UNDATED (AP) — David Culley is one and done as head coach of the Houston Texans.
Culley has been let go following a 4-13 record in his lone season at the helm. The Texans had quarterback issues early in the season but split their last four games, finishing with a 28-25 loss to the top-seeded Titans.
Culley said Monday he expected to return, but general manager Nick Caserio was said to still be evaluating him at that time.
It's the first time the Texans have fired a coach after just one season.
The dismissals of Culley and Miami's Brian Flores leave Pittsburgh's Mike Tomlin as the NFL's only Black head coach.
Elsewhere in the NFL:
— Left tackle Trent Williams practiced with the 49ers on Thursday after missing the season finale with an elbow injury. Williams is on target to play Sunday against the Cowboys, saying the elbow feels good. Williams was officially limited and wore tape on the elbow instead of a brace.
— The NFL has no plans to move the Feb. 13 Super Bowl to Arlington, Texas, or anywhere else despite the recent rise in COVID-19 cases and the accompanying health precautions in California. Both NFL officials and local organizers say the championship game isn't leaving the Los Angeles area.
MLB-NEWS
MLB talks resume after 42-day gap, little evident progress
UNDATED (AP) — Labor talks to end the baseball lockout have resumed for the first time in 1 1/2 months.
There with little evident progress during a bargaining session that lasted about an hour on Thursday, jeopardizing a timely start to spring training. Major League Baseball imposed the lockout on Dec. 2 as soon as the five-year collective bargaining contract expired, a few hours after talks broke off.
The discussions Thursday were the first on core economic issues following a 42-day gap. MLB made proposals it hoped would at least start to generate momentum, but players did not commit to a specific date to respond.
COLLEGE FOOTBALL-NEWS
Alabama WR Williams, offensive lineman Evans enter NFL draft
TUSCALOOSA, Ala. (AP) — Alabama offensive stars Jameson Williams and Evan Neal are entering the NFL draft and skipping their senior seasons.
Williams led Crimson Tide receivers with 1,572 yards and 15 touchdowns in his lone season after transferring from Ohio State. Neal played left tackle last season and started 39 games on the line in three seasons.
Both are All-Americans and projected first-round picks.
NHL..
UNDATED (AP) — The Columbus Blue Jackets grabbed a 4-0 lead against the Carolina Hurricanes on New Year's Day, only to absorb a 7-4 loss. There was none of that on Thursday.
Yegor Chinakhov scored twice and Elvis Merzlikins (murz-LIH'-kihnz) turned back 31 shots as the Jackets blasted the Canes, 6-0. Amil Bemstrom and Jack Roslovic each added a goal and an assist for Columbus, which put the game away with a four-goal third period.
Carolina goalie Frederik Andersen gave up four goals on 32 shots, taking a seat on the bench after Patrik Laine and Chinakhov scored in a 32-second span early in the final period.
The Hurricanes' first shutout loss of the season drops them out of a first-place tie with the Rangers in the Metropolitan Division.
Igor Shesterkin returned from COVID-19 protocol and stopped 37 shots to lead the Rangers' 3-0 shutout of the Sharks. Chris Kreider got his first career short-handed goal and an empty-netter to reach 200 goals as the Rangers blanked San Jose for the second straight meeting.
Elsewhere on NHL ice:
— Tuukka Rask made his return to the Boston nets and David Pastrnak provided the Bruins' second hat trick in two nights, leading a 3-2 victory against the Flyers. Rask made his season debut after recovering from surgery last summer to repair a torn labrum, finishing with 27 saves in the Bruins' seventh win in eight games.
— Steven Stamkos scored his team-leading 18th goal and Anthony Cirelli put the Lightning ahead to stay in a 4-2 downing of the Canucks. Andrei Vasilevskiy (va-sih-LEHV'-skee) made 24 saves for Tampa Bay, including a stop on Elias Petterson's breakaway in the third period.
— Third-period goals by Robert Thomas and Pavel Buchnevich pushed the Blues past the Kraken, 2-1. Ville Husso made 31 saves as the Blues extended their home points streak to 13 games.
— Mikey Anderson, Viktor Arvidsson and Anze Kopitar scored in a span of 1:23 of the third period to secure the Kings' third straight win, 6-2 over the Penguins. Dustin Brown had a goal and an assist to reach 700 career points, and Sean Durzi had a goal and two assists to help Los Angeles finish 5-2 on its seven-game homestand.
— The Predators had won five straight before Jeff Skinner scored twice and Aaron Dell handled 29 shots in the Sabres' 4-1 victory at Nashville. Mark Jankowski and Vinnie Hinostroza also scored for Buffalo, who snapped a six-game skid.
— Connor Hellebuyck (HEH'-leh-buhk) made 33 saves for his second shutout of the season, sending the Jets to a 3-0 win at Detroit. Andrew Copp scored twice and Kyle Connor added an empty-netter in Winnipeg's first game since a 7-1 loss in Colorado a week ago.
— Philipp Kurashev scored 2:24 into overtime to send the Blackhawks to their third straight win, 3-2 against the Canadiens. Dominik Kubalik and Patrick Kane also scored for Chicago, and Marc-Andre Fleury stopped 27 shots as Chicago handed Montreal its fifth loss in a row.
— The Islanders pulled out a 3-2 win over the Devils on Mat Barzal's tiebreaking goal with 4:53 remaining. Josh Bailey and Adam Pelech (PEH'-lihk) scored and Zach Parise added two assists for the Islanders, who ran their point streak to five games and played for the first time since New Year's Day.
— The Senators also were in action for the first time since New Year's Day, getting two goals from Nick Paul in a 4-1 verdict over the Flames. Matt Murray made 27 saves for his first victory of the season.
NHL-ALL STAR ROSTERS
Ovechkin, McDavid, Draisaitl picked for NHL All-Star Game
NEW YORK (AP) — Washington star Alexander Ovechkin oh-VECH'-kin and high-scoring Edmonton teammates Connor McDavid and Leon Draisaitl (DRY'-sy-tul) headline the rosters for the NHL All-Star Weekend.
Ovechkin led voting in the Metropolitan Division to earn the captaincy for the Feb. 4-5 event at T-Mobile Arena in Las Vegas. It's his eighth selection.
The event features a three-game tournament played in a 3-on-3 format, with 11-man teams from each of the league's four divisions.
In world and national news…
WASHINGTON (AP) — The Supreme Court has stopped a major push by the Biden administration to boost the nation's COVID-19 vaccination rate, a requirement that employees at large businesses get a vaccine or test regularly and wear a mask on the job. At the same time, the court is allowing the administration to proceed with a vaccine mandate for most health care workers in the U.S. The court's orders Thursday during a spike in coronavirus cases was a mixed bag for the administration. The court's conservative majority concluded the administration overstepped its authority by seeking to impose the Occupational Safety and Health Administration's vaccine-or-test rule on U.S. businesses with at least 100 employees.
(AP) The Transportation Department is launching a $27 billion program to repair and upgrade U.S. bridges. It's happening as part of the infrastructure law approved in November and comes as President Joe Biden tries to showcase how his policies are delivering for the public. The program is expected to help repair roughly 15,000 highway bridges. Biden plans to speak Friday about progress made in implementing the $1 trillion infrastructure package in the two months since he signed it into law. It's an opportunity for a president whose economic and voting rights agenda has been stymied in the Senate to show his administration is working to make lives better.
HONG KONG (AP) — Hong Kong International Airport says it will ban passengers from over 150 countries and territories from transiting in the city for a month, as it seeks to stem the transmission of the highly contagious omicron variant. Passengers who have stayed in over 150 places deemed high risk in the last 21 days, including the United States and Britain, will be banned from transiting in Hong Kong from Jan. 16 to Feb. 15. The ban comes as the city grapples with an omicron outbreak, with most of the cases traced to two crew members of Cathay Pacific who had broken isolation rules and dined at restaurants and bars in the city before testing positive.
MOSCOW (AP) — Russia has strongly repeated its demand that NATO will not expand eastward, despite the rejection of that by the military alliance amid a Russian troop buildup near Ukraine. Foreign Minister Sergey Lavrov on Friday described Moscow's demands that NATO will neither expand nor deploy forces to Ukraine and other ex-Soviet nations as essential for the progress of diplomatic efforts to defuse soaring tensions over Ukraine. He argued that the deployment of NATO forces and weapons near Russia's borders poses a security challenge that must be addressed immediately. Amid the tensions, Ukraine sustained a massive cyberattack Friday, which hit websites of multiple government agencies.
KYIV, Ukraine (AP) — Ukrainian officials and media reports say a number of government websites in Ukraine are down after a massive hacking attack. While it is not immediately clear who was behind the attacks, they come amid heightened tensions with Russia and after talks between Moscow and the West failed to yield any significant progress this week. A spokesman say the websites of the Ministry of Foreign Affairs and a number of other government agencies are temporarily down. He says specialists are working on restoring them. According to the Ukrainskaya Pravda newspaper, the websites of the country's Cabinet, seven ministries, the Treasury, the National Emergency Service and the state services website are unavailable.