CSi Weather…
.SUNDAY…Partly sunny. Highs in the lower 30s. Northwest winds
15 to 20 mph with gusts to around 35 mph.
.SUNDAY NIGHT…Mostly cloudy. Lows 15 to 20.
.MARTIN LUTHER KING JR DAY…Mostly cloudy. Highs in the upper
20s.
.MONDAY NIGHT…Mostly cloudy. A 20 percent chance of snow after
midnight. Lows 5 to 10 above.
.TUESDAY…Partly sunny. A 20 percent chance of snow in the
morning. Highs in the mid 20s.
.TUESDAY NIGHT…Decreasing clouds. Lows around 10 below.
.WEDNESDAY…Mostly sunny. Highs around 5 below.
.WEDNESDAY NIGHT…Mostly clear. Lows around 20 below.
.THURSDAY…Mostly sunny. Highs around 10.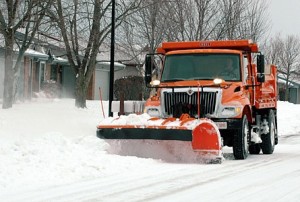 Valley City  (City) Valley City Public Works will snow plow emergency routes. Crews will move into residential areas starting in the Northeast section of town and work clockwise.
Downtown Valley City will be cleared starting  at midnight Friday with residential snow clearing to resume after.. Crews will work Saturday and Sunday clearing snow in the city.
Just a reminder the Transfer station and Public Works Office will be closed on Monday, January 17th in observance of Martin Luther King Day. Monday's garbage will be picked up on Tuesday, January 18th and Tuesday and Wednesday's garbage will be picked up on Wednesday, January 19th.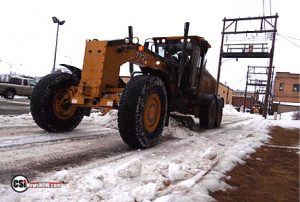 Jamestown  (City)  Jamestown City crews will begin clearing snow in the Downtown district starting  Friday, January 14, 2022, at 11:00 p.m.
All vehicles should be removed from the downtown streets, avenues, and alleyways.
City crews will begin clearing snow in residential areas beginning Friday, January 14, 2022, at 11:00 a.m.
As a reminder:
Jamestown City Code Sec. 25-10.1. – Deposit on streets and alleys, etc.
It shall be unlawful for any person to remove snow, slush, or ice from private property or from any driveway, curb cut, or sidewalk and deposit the same upon the surface of any street or alley within the city. The snow and ice may be removed by the city and the necessary expense thereof shall be chargeable against the abutting lot or property.
(a)Violation of this section is a class B misdemeanor under the general penalty.
PLEASE NOTE:
The above schedule is contingent upon changing weather conditions and snow accumulation totals.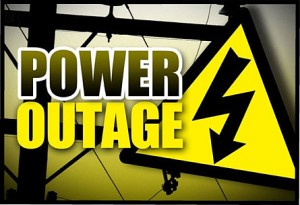 Jamestown (CSi) The Jamestown area experienced a wide-spread power out on Thursday, January 13, 2022.
Otter Tail Power Company Jamestown Operations Manager, Charles Krebs says, 1080 customers were effected, including other utilities.
He says in Jamestown the power went out starting at 11:16- a.m., and was out about an hour affecting Southwest Jamestown, south of Highway 281. Some areas south of Jamestown were down and hour and 42-minutes.
In addition the outage affected customers the Dakota Valley service area at basically the same time.
Meanwhile other electric customers were without power for a period of time in Medina, Cleveland, Windsor, and Streeter. Millarton was out about 3-hours.
Krebs says Otter Tail Power officials on Friday were meeting to determine the cause of the outages.
The North Dakota Department of Health dashboard is updated daily by 11 am and includes cases reported through the previous day. The investigations are ongoing and information on the website is likely to change as cases are investigated. The information contained in this dashboard is the most up to date and will be different than previous news releases. This dashboard supersedes information from previous news releases or social media postings.
Check out our other dashboards: The COVID-19 Vaccine Dashboard, NDUS Dashboard.
COVID-19 Stats
Fri. Jan. 14, 2022
10:30-a.m.
Barnes
New Positives: 18
Total Positives: 2391
Active: 73
Recovered: 2273
Breakthrough Incidents Per 10K Fully Vaccinated Individuals: 569
Stutsman
New Positives: 39
Total Positives:
Active: 5519
Recovered: 5257
Breakthrough Incidents Per 10K Fully Vaccinated Individuals: 591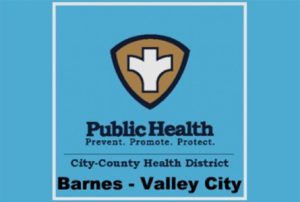 Valley City (CCHD) City County Health in Valley City announces their COVID-19 testing days and site location in Valley City.
Testing is at the REC Center at 140 4th Street Southwest.
Testing will be 12:30 – 2:30pm Mon, Weds, and Fridays.
There are opportunities for vaccinations, both for annual influenza and for the COVID vaccine. Call 845-8518 to make an appointment.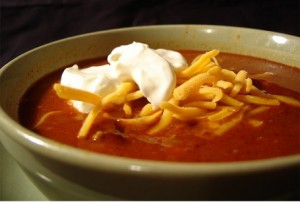 Valley City  (Chamber)The Valley City Area Chamber of Commerce has announced that the annual Chili Cook-off and Community Olympics will not be held in 2022, during the North Dakota Winter Show to be held March 9 through 13.
Executive Director Kay Vinje says after numerous attempts to find participants in the events, there was not enough teams interested. Kay thanks all who have sent teams to these events through the years.
BISMARCK, N.D. (AP) — The president of the University of North Dakota is publicly defending the school's draft gender inclusion policy. Andrew Armacost says the intent is to align the Grand Forks-based school with existing federal and state laws and policies to better protect LGBTQ students from harassment and discrimination. Armacost's presentation Friday comes after widespread criticism from state lawmakers, North Dakota's two Roman Catholic bishops and Grand Forks Mayor Brandon Bochenski, The policy as presently written would require the use of a transgender person's preferred pronouns and the use of locker rooms, bathrooms and other living facilities that align with a person's gender identity.
MADISON, Wis. (AP) — A Wisconsin court commissioner has ordered a Milwaukee man accused of plowing his SUV through a suburban Christmas parade, killing six people and injuring dozens more, to stand trial. Waukesha County Court Commissioner Kevin Costello ordered Darrell Brooks Jr. bound over for trial on more than 70 charges, including six homicide counts at the end of a preliminary hearing Prosecutors allege Brooks drove his SUV through a Christmas parade in the city of Waukesha on Nov. 21. Brooks' attorneys tried to argue that Brooks was high on marijuana and didn't mean to kill anyone but Costello declared there was "ample" evidence to justify moving ahead with a trial.
In world and national news…
NEW YORK (AP) — A federal judge has ordered Martin Shkreli to return $64.6 million in profits he and his company reaped from inflating the price of the life-saving drug Daraprim and barred him from participating in the pharmaceutical industry for the rest of his life. The ruling Friday by U.S. District Judge Denise Cote in New York came several weeks after a seven-day bench trial in December. The Federal Trade Commission and seven states brought the case in 2020 against the man dubbed in the media as "Pharma Bro" in 2020. Shkreli's lawyer did not immediately respond to a request for comment.
WASHINGTON (AP) — The White House says the federal website where Americans can request free COVID-19 tests will begin accepting orders on Wednesday. The announcement on Friday comes as the administration looks to address nationwide shortages, but supplies will be limited to just four free tests per home. Americans shouldn't expect a rapid turn-around on the orders and Americans will have to plan ahead and request the tests well before they meet federal guidelines for when to use a test. The White House said "tests will typically ship within 7-12 days of ordering" through the United States Postal Service, which reports shipping times of 1-3 days for its first class package service in the continental United States.
WASHINGTON (AP) — The Biden administration is threatening to recoup COVID-19 relief funds sent to Arizona over state provisions it says discourage families and school districts from following federal guidance recommending face coverings in schools. At issue are two state programs that are meant to help schools and students but that direct funding away from jurisdictions with mask requirements. The Treasury Department warns in a Friday letter that Arizona has 60 days to remove the anti-masking provisions before the federal government moves to recover the relief money. It also threatens to withhold the next tranche of aid. Arizona has received about half of the $4.2 billion awarded to it under the 2021 coronavirus relief bill.
NASHVILLE, Tenn. (AP) — The omicron variant is sickening so many sanitation workers around the U.S. that some cities have had to delay or suspend garbage and recycling pickup, angering residents shocked that governments can't perform this most basic of functions. The slowdowns have caused recycling bins full of Christmas gift boxes and wrapping paper to languish on Nashville curbs. Trash bags have piled up on Philadelphia streets. And uncollected yard waste — grass clippings, leaves, branches — has blocked sidewalks in Atlanta. The highly contagious variant hit just when Americans were generating a lot of trash — over the Christmas holidays.
WEST PALM BEACH, Fla. (AP) — A judge has sentenced a young Florida man to life in prison for the stabbing death of a 13-year-old during a sleepover party five years ago. Judge Cheryl Caracuzzo denied a request to have Corey Johnson spend 40 years behind bars for the killing of Jovanni Sierra. Johnson, now 21, denounced ISIS during his hearing, but the judge says she doesn't believe rehabilitation is likely because of his willingness to kill for radical views. Johnson also wounded his friend's mother and younger brother in the stabbing attack. A mental health expert testified that Johnson is severely mentally ill.