Bismarck (AP) Gov Burgum has announced that International Music Camp founder Merton Utgaard will receive North Dakota's highest honor, the Theodore Roosevelt Rough Rider Award. Gov. Doug Burgum made the announcement Friday. Utgaard died in 1998 at age 84. He is the 47th recipient of the award. The Maddock native founded the music camp in 1956 at the International Peace Garden that sits astride the North Dakota and Canadian border, north of Dunseith. He served as director for 28 years. At the time of his death, more than 90,000 students from more than 60 countries had attended the summer camp.
FARGO, N.D. (AP) — The owner and operator of North Dakota's lone abortion clinic says a judge's ruling that will delay the closing of the state's lone abortion clinic should provide more than enough time for her to move it a few miles away to Minnesota. Red River Women's Clinic director Tammi Kromenaker said Thursday that she was prepared to reopen her Fargo clinic in neighboring Moorhead, Minnesota, next week if the state's abortion ban had taken effect Thursday. She says now, she'll have more time to ensure everything goes smoothly when she reopens in Moorhead, likely within the next month. Minnesota has become an island of legal abortion in the Upper Midwest.
Moorhead, Minn. (AP) — Workers at the largest sugar beet processor in the U.S. have rejected a contract offer that includes a 17% pay increase over four years. Union president John Riskey said the offer from American Crystal Sugar was recently rejected by an overwhelming margin, but he did not provide details on how many members voted or the margin of rejection. The Moorhead-based cooperative said that it negotiated for 10 days with the Bakery, Confectionery, Tobacco Workers and Grain Millers' International Union. Riskey says workers felt they deserved a bigger pay increase after helping the company weather the COVID-19 pandemic. Both side agreed to continue talks.
Quebec City (AP) — The Canadian government says Pope Francis' apology to Indigenous peoples for abuses they suffered in the country's church-run residential schools didn't go far enough. The official government reaction came as Francis arrived Wednesday in Quebec City for meetings with Prime Minister Justin Trudeau and Governor General Mary Simon at her Quebec residence, the hilltop Citadelle fortress. The government's criticism echoes those of survivors and concern Francis' omission of any reference to the sexual abuse suffered by Indigenous children in the schools, as well as his refusal to name the Catholic Church as an institution bearing any responsibility.
UPDATE
FARGO, N.D. (AP) — A North Dakota judge has put on hold the state's trigger law banning abortion pending resolution of a lawsuit that argues the law violates the state constitution. The state's attorney general responded by immediately starting the clock on another 30-day countdown. Burleigh County District Judge Bruce Romanick ruled Wednesday in a lawsuit brought by Red River Women's Clinic in Fargo, the state's only abortion clinic. The ban was set to take effect on Thursday. The clinic argued that Wrigley moved too soon in calculating the 30 days that had to pass to activate the ban, by deciding it began when the Supreme Court ruled. They argued that it could not start until the ruling was certified, a technical step that happened Tuesday.
Previously
FARGO, N.D. (AP) — North Dakota's only abortion clinic is preparing for what could be its final day of performing procedures. The Red River Women's Clinic in Fargo will offer abortion care on Wednesday, and on Thursday a trigger ban is set to make abortion illegal in the state. Barring a judge's intervention, it likely means an indefinite period when patients will be forced to travel hundreds of miles to receive care until the clinic can open in a new location just across the river in Moorhead, Minnesota, where abortion remains legal. Clinic director Tammi Kromenaker has not said when the facility will be ready and did not respond to messages Tuesday.
BISMARCK, N.D, (AP) — Gov. Doug Burgum is pressing federal officials to expedite a review of a Chinese company's purchase of land in North Dakota for a wet corn milling plant to ensure it is not detrimental to national security. Fufeng Group's planned $700 million project in Grand Forks has stirred some opponents to raise fears of espionage due to its close proximity to the U.S. Air Force base there. City Administrator Todd Feland says the company voluntarily submitted a formal request Monday to have federal officials review the project. He says the city and the company continue to be "100%" behind the project, even with growing opposition.
Tim Giago, the founder of the first independently owned Native American newspaper in the United States, has died at age 88, his former wife says. Giago, who died at Monument Health in Rapid City, South Dakota, on Sunday, created an enduring legacy during more than four decades of work in South Dakota journalism, his colleagues said. Giago, who founded The Lakota Times with his first wife, Doris Giago, in 1981, was not afraid to challenge those in power and advocate for American Indians, she says. He sold the paper in 1998 and later founded The Lakota Journal and the Native Sun News, based in Rapid City, South Dakota.
MANDAN, N.D. (AP) — Prosecutors have decided not to file any charges in connection with a 6-year-old California girl's death before the start of Mandan's July 4th parade. The Bismarck Tribune reports that Mabel Askay of Ventura was in Mandan visiting relatives and was riding on the DK Orthodontics float on the way to the parade staging area when she fell off and was hit by a tire. Manda Police Lt. Pat Haug said Friday that the fall was a "pure accident" and nobody was responsible.
BISMARCK, N.D. (AP) — North Dakota has renewed its request to throw out a federal lawsuit brought by two Native American tribes that allege the state's new legislative map dilutes tribal members' voting strength. In court papers filed Thursday, the state denies allegations by the Turtle Mountain Band of Chippewa and the Spirit Lake Tribe. U.S. District Judge Peter Welte dismissed the state's argument earlier this month that the tribes lacked the standing to sue. The case could go to trial next year if no resolution is reached.
BISMARCK, N.D. (AP) — Republican North Dakota Attorney General Drew Wrigley has dismissed bipartisan calls for an independent investigation into possible violations of the state's open records laws by his office. Wrigley says his office's investigation found no criminal wrongdoing. He says he considers "the matter closed." Meanwhile, North Dakota lawmakers are pledging possible overhaul of the state's open records laws after an assistant to Wayne Stenehjem ordered his emails deleted a day after he died, erasing more than two decades of historic and legal documents. Wrigley says he's disappointed that the emails were erased, and that Stenehjem himself would have wanted them preserved.
FARGO, N.D. (AP) — Loved ones say the motorcyclist who was struck by a speeding pickup truck in a hit-and-run crash on a North Dakota interstate Tuesday is making significant progress in recovering from life-threatening injuries. Eric O'Meara was headed south on Interstate 29 when he was hit from behind by the pickup truck. The pickup driver sped off. O'Meara, who wasn't wearing a helmet, has been hospitalized in intensive care since the crash. His girlfriend, Heather Brouillet, O'Meara has broken ribs, road rash and a severe concussion and was placed on a ventilator. According to officials, the pickup driver later fired at a state trooper after crashing into another vehicle on the interstate. The trooper shot and injured the suspect.
BISMARCK, N.D. (AP) — North Dakota Health officials say a man from the eastern part of the state has contracted the state's first assumed case of monkeypox. The escalating disease has emerged in more than 50 countries and 44 U.S. states. The person, who is now isolating, likely caught the virus while traveling outside the state. The sample will be sent to the Centers for Disease Control and Prevention for confirmation. Health officials are working to find people who may be at risk because of close contact with the infected person. Common symptoms of monkeypox include fever, fatigue, headaches, muscle aches, swollen lymph nodes, and a rash. State officials say the risk for monkeypox in North Dakota continues to be low.
FARGO, N.D. (AP) — The North Dakota attorney general's office says a motion seeking to block enforcement of a so-called trigger law that would shut down the state's lone abortion clinic should be denied. The state says the law was administered property by Attorney General Drew Wrigley. He certified a July 28 closing date shortly after a U.S. Supreme Court opinion overturned Roe v. Wade. The clinic says Wrigley was premature in starting the 30-day countdown and should have waited for the official judgment. The state says Wrigley met the only condition to shutting down the clinic, which was whether the high court's ruling was clear. The motion is part of a lawsuit on the constitutionality of the ban. The clinic serves patients from the Dakotas and Minnesota.
Update
Fargo (NDHP) On Tuesday, July 19, at approximately 4:50 p.m. the North Dakota Highway Patrol (NDHP) responded to a hit and run injury crash in a southbound lane of Interstate 29 involving a blue pickup that rear ended a motorcycle. After the crash, the blue pickup, a Chevrolet Silverado
fled the scene. NDHP troopers were not initially able to locate the blue pickup.
A short time later, a NDHP trooper located a Chevrolet Silverado that matched the description
of the suspect vehicle driving west on 32nd Avenue South in Fargo. The Chevrolet also
matched the description of a vehicle the Fargo Police Department was searching for in relation
to an incident that involved shots being fired at an apartment complex in south Fargo. The
NDHP trooper conducted a traffic stop on the vehicle on 32nd Ave. S. and was assisted by an
FPD officer.
After the suspect vehicle came to a stop, the driver began to wave around a gun and then
fled, driving north onto Interstate 29 at a high rate of speed. The NDHP trooper and FPD
officer attempted to follow the truck as it drove recklessly on the interstate. The Chevrolet
took the exit ramp to travel east onto Interstate 94. At this point, the FPD officer continued
northbound on Interstate 29.
While negotiating the exit, the Chevrolet struck another vehicle and crashed. The male driver
of the Chevrolet got out of the vehicle and began shooting as the NDHP trooper was
approaching the vehicle. The NDHP trooper fired his department sidearm, striking the male
suspect. The suspect was then taken into custody by FPD. The male suspect was detained
and treated at a local healthcare facility. The suspect has been identified as Maichael Kamal
Yousa (28 years of age) from Fargo, ND.
FPD continues to investigate the scene of the shots-fired incident in the apartment complex
area. The NDHP continues to investigate the hit and run injury crash on I-29 that occurred at
4:50-p.m.
Law enforcement recovered a semi-auto handgun from the officer involved shooting scene.
The number of shots fired from Mr. Yousa is still being investigated.
This officer involved shooting is under investigation by the North Dakota Bureau of Criminal
Investigation (BCI). The NDHP trooper has been placed on administrative leave pending the
investigation by BCI and review by the Cass County State's Attorney, which is standard
practice and department policy following an officer involved shooting.
The NDHP trooper involved is Trooper Miles Rhonemus. Trooper Rhonemus has been
employed as a trooper with the NDHP since January, 2020.
(AP) — Democratic and Republican leaders are calling for an independent investigation into possible violations of North Dakota's open records laws by the state attorney general's office. At issue is whether there was criminal wrongdoing by a former employee who handled the deletion of Republican Attorney General Wayne Stenhejem's state email account a day after he died. It is a felony in North Dakota to if a public official "knowingly, without lawful authority, destroys, conceals, removes, or otherwise impairs the verity or availability of a government record." Republican Senate Majority Leader Rich Wardner and Democratic Party Chairman Patrick Hart are calling for an independent investigation. Current Attorney General Drew Wrigley didn't reply to messages seeking comment.
BISMARCK, N.D. (AP) — The operators of an ethanol plant in North Dakota say the state's first carbon capture and storage project is up and running. Carbon emissions from Red Trail Energy's plant near Richardton are injected thousands of feet into the earth as a way to combat climate change, as less carbon dioxide is emitted into the atmosphere. Red Trail CEO Gerald Bachmeier said that after six years of research, development and investment, the company is celebrating the achievement which "establishes a trail for other industries in the state to follow." North Dakota's Industrial Commission approved the project last fall.
FARGO, N.D. (AP) — An employee in the North Dakota attorney general's office who handled the deletion of the former AG's email account has resigned. Administrative assistant Liz Brocker, who helped clear the email account of former attorney general Wayne Stenehjem after he died in office, turned in her resignation letter on Friday. A previous open records request showed that Brocker asked for the account to be deleted in an email to an information technology employee on Jan. 29, a day after Stenehjem died from cardiac arrest. She wrote that the deletion was approved by Deputy Attorney General Troy Seibel. State law says a public official cannot knowingly delete public records "without lawful authority."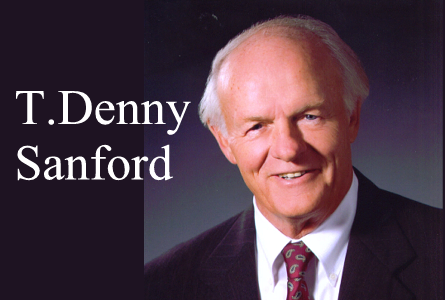 SIOUX FALLS, S.D. (AP) — Billionaire banker and philanthropist T. Denny Sanford plans to ask the South Dakota Supreme Court to bar the release of affidavits used to issue search warrants into a child pornography investigation. The notice came after Judge James Power refused to first release the affidavits to Sanford's legal team before they became public. Sanford attorney Stacy Hegge argued they couldn't evaluate whether to appeal unless they reviewed the documents. The Sioux Falls Argus Leader and ProPublica have been working to get the documents for two years. After Sanford's lawyers said they would meet Monday's deadline to appeal, Power said he would keep the documents sealed until Sanford has exhausted all appeals. He has not been charged. The 86-year-old Sanford is worth an estimated $3.4 billion.
2 kids among 6 dead in Montana highway pileup, 8 others hurt
Hardin, MT – (AP) Two children are among the six people who died in a Montana pileup after a Friday evening dust storm caused blackout conditions on Interstate 90, a major route in both Montana and the Western U.S.
Montana Highway Patrol Sgt. Jay Nelson said investigators so far have found no other factors that contributed to the pileup that also sent eight other injured people to hospitals.
"Everything is indicative of an isolated extreme weather event," Nelson said of the investigation, calling the crash among the worst he'd seen in 24 years with the state. "What could people do? It really was just panic."
The pileup was just west of Hardin, with additional ambulances called in from Billings to help. The identities of the dead and conditions of the survivors are not yet being released.
The crash was reported around 4:30 p.m., as 21 vehicles, including six commercial semi-trucks, lost control in the dust storm that was fueled by gusts topping 60 mph (97 kph), authorities said.
BISMARCK, N.D. (AP) — North Dakota Attorney General Drew Wrigley says an investigation into potential fraud by people who gathered signatures for a failed ballot initiative to term-limit state lawmakers will be referred to a county prosecutor for possible charges. Wrigley says the investigation would be handed over to Ward County next week. Secretary of State Al Jaeger in March said a review found numerous violations, including signatures "likely forged" in the presence of a notary public. The review also found petition workers were paid bonuses based on their production, and many signatures came from residents of other states.
BISMARCK, N.D. (AP) — North Dakota Attorney General Drew Wrigley says the email account of former attorney general Wayne Stenehjem was deleted after he died and the account and former Chief Deputy Attorney General Troy Seibel was deleted after he resigned. Wrigley calls the move concerning but not illegal. Democratic House Majority Leader Josh Boschee says the issue shows the need for "some sort of statute or policy to make sure we protect the integrity" of emails by state officials. Wrigley says Stenehjem's account was deleted by an employee in January, at Siebel's direction. Seibel's account was deleted in May, two months after Seibel quit. The Bismarck Tribune reports that the revelation came to light after Wrigley responded Friday to an open records request.
WATFORD CITY, N.D. (AP) — Four North Dakota men are accused of stealing more than $2.4 million worth of crude oil. Michael Garcia, Mark McGregor, Darrell Merrell and Joseph Vandewalker are each charged in McKenzie County with felony counts of conspiracy to commit theft and dealing in stolen property. Garcia also is charged with leading a criminal association. Court documents state that Merrell and Vandewalker, both truck drivers, skimmed oil they were offloading at a facility by manipulating equipment such as transfer pumps during their deliveries. They allegedly stored the oil in two tanks and later offloaded it and sold it. Authorities say McGregor arranged pickup dates and details for the oil and Garcia was the "money link" for selling the oil and paying drivers.
BILLINGS, Mont. (AP) — U.S. prosecutors suspect a Wyoming company of potentially concealing problems with a pipeline that broke in 2015 and spilled tens of thousands of gallons of crude into the Yellowstone River. The spill fouled the water supply of Glendive, Montana and took months to clean up. Operator Bridger Pipeline told federal officials that the line had been adequately buried. But prosecutors say one survey indicated it was just beneath the surface of the ever-shifting river bottom. That would put it at greater risk of breaking. Bridger rejected the allegations as "conspiracy theories." Prosecutors are pursuing a parallel case against a related company that spilled 600,000 gallons of crude in North Dakota in 2016.
BISMARCK, N.D. (AP) — A South Dakota man was been sentenced to life without the possibility of parole for intentionally running down a North Dakota man who was picking up his granddaughter from practice at a sports complex. Wade Bison pleaded guilty to murder in the March 21 death of Erwin Geigle. The 77-year-old man was repeatedly struck in the parking lot of the All Seasons Arena complex in Mandan. Prosecutors say Bison was angry that he had to slam on his brakes when Geigle walked in front of his pickup truck, so he accelerated and repeatedly ran over Geigle.
BISMARCK, N.D. (AP) — North Dakota spent $3.7 million last fiscal year on bonuses for some state workers, which is less than half the record amount paid out the previous year. The state's top budget writer says the drop was due in part to increased criticism about the bonuses. Only about a fifth of nearly 7,800 state employees received bonuses in the past fiscal year. The bonus program was approved by the Legislature in 1999 in an effort to reward, recruit and retain employees for hard-to-fill state jobs. The head of the public employee union says the bonuses aren't fair and are bad for morale.
ROLLA, N.D. (AP) — Sheriff's officials say 700 animals have been seized in North Dakota following a complaint about neglect in Rolette County. Acting on an anonymous tip, sheriff's deputies went to a property in Rolette County armed with a search warrant early last month. Deputies said they found dead cattle and and an insufficient amount of feed for hundreds of other animals. The conditions of about 500 head of cattle were documented. Rolette County deputies continued to monitor the herd and returned late in June and determined the livestock, as well as 200 head of cattle owned by the same person in other counties, needed to be seized.
UPDATE
Fargo (CSi) Attorney General Drew Wrigley says the State Bureau of Criminal Investigation will conduct a thorough investigation into the deadly shooting of a Jamestown man by a Fargo police officer.
28-year-old Shane Netterville died after he was shot by Officer Adam O'Brien.
Cass County State's attorney birch Burdick has now asked his office to review the results of the investigation and determine whether the shooting was justified. He did not give a timeline on when the investigation will be completed.
Previously
FARGO, N.D. (AP) — North Dakota Attorney General Drew Wrigley has rejected calls to release body camera footage of a fatal police shooting in Fargo and says he will personally oversee the case himself. Wrigley's announcement comes a day after family members and their supporters demanded to see video in the death of 28-year-old Shane Netterville, of Jamestown. About 50 people gathered Monday evening outside Fargo City Hall to press for the video's release. Wrigley says the footage will be made public once all the proceedings are complete. He says law enforcement rarely releases evidence to the public ahead of the conclusion of a case. A police reports states that Officer Adam O'Brien, an 11-year veteran of the department, shot Netterville after he drove a van directly toward officers.
Previously
FARGO, N.D. (AP) — Family members and activists are demanding the release of body camera video related to a fatal police shooting in Fargo last week. About 50 people gathered Monday evening outside Fargo City Hall to press for the video's release. Gary Netterville said the family has been given very little information about the death of his younger brother, Shane Netterville. Fargo officer Adam O'Brien, an 11-year veteran of the department, shot Shane Netterville Friday after police responded to a report of people slumped over in a van. Police say when they arrived and tried to make contact with the occupants, the vehicle began to travel directly toward officers and O'Brien fired.
Police were dispatched at about 8 a.m. Friday to 3401 15th Avenue. South in Fargo for a report of three people in a van parked in a garage at an apartment complex. Police say, officers found a bullet hole in the windshield of the van, which had been reported stolen..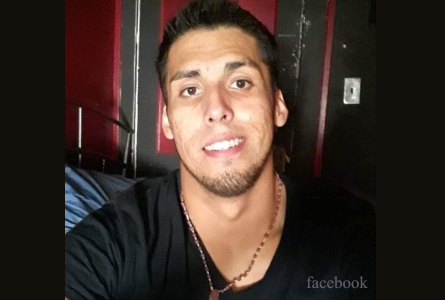 Police say 28 year old Shane Netterville, of Jamestown, was shot Friday morning by Officer Adam O'Brien. Netterville's family members and activists are demanding the release of body camera video related to the fatal police shooting in Fargo last week. About 50 people gathered Monday evening outside Fargo City Hall to press for the video's release.
On Friday, a man was arrested at the scene after he ignored commands of officers and was found to have methamphetamine.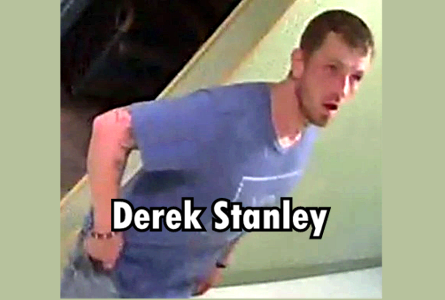 A third person who was in the van who fled remained at large. He was identified as 31 year old Derek Stanley. He was described as 5 feet 9 to 5 feet 11 inches tall with a medium build, with short hair. Authorities were asking for the public's help in locating him.
Police report he was located and apprehended without incident Tuesday about 11-a.m. in north Fargo.