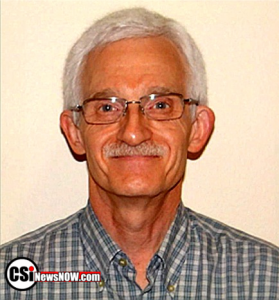 Jerry Bergquist has announced he is a write-in candidate on the June 14 Primary Election ballot for Stutsman County Commission.  Bergquist retired in June of 2021 after serving as the Stutsman County Emergency Manager and 9-1-1 Coordinator, a position he held for 32½ years.
With three open County Commission positions being contested in this election cycle and only two individuals submitting completed petitions, there aren't enough candidates to cover all three open positions.
Bergquist stated, "I wasn't intending to run for County Commission, but it's very important that voters have a choice when voting to fill these positions.  It's for that reason I decided to become a write-in candidate.  With my knowledge of the County and its overall operation, I believe I can be a valuable member of the Commission."
The three open County Commission positions are part of the June 14 primary ballot with the intent to narrow down the number of candidates that will appear on the November General Election ballot.  County Commission positions won't be determined until then.  However, for the upcoming June primary, the number of Commission candidates is already severely limited.