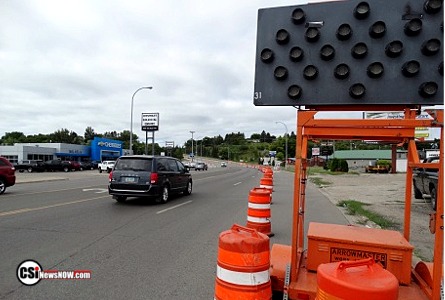 Starting Wednesday, August 3, 2022, traffic control will be switching lanes on the West Business Loop (Mill Hill) construction project. Please note that all lanes will be ground to a smooth surface prior to the completion of the project.
The traffic signals at 17th St SW will continue flashing red, constituting a four-way stop, until signals are deemed ready to be turned back on. Traffic will continue to be reduced to one lane each direction.
This project is managed by the North Dakota Department of Transportation.
Construction signing will be put in place by the Contractor.
Motorists should use extreme caution in this area and take alternate routes during this time, if possible.