Foster County (CSi) The trial for a Foster County man accused of running over a teenager because the 18-year-old was a "Republican extremist" will likely be moved to another county.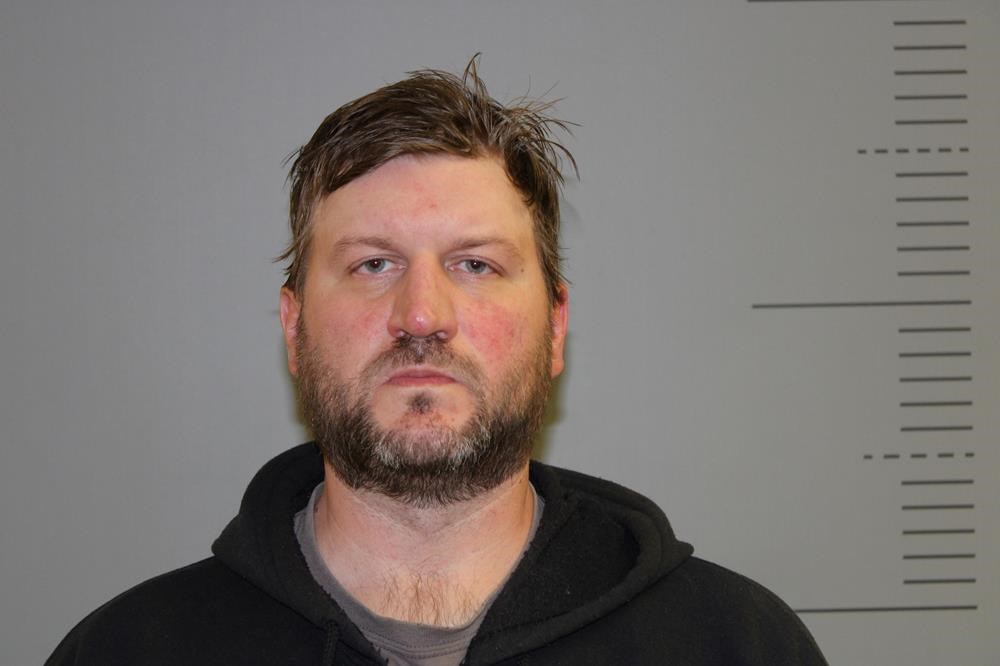 Prosecutors and the defense for 42 year old Shannon Joseph Brandt, of Glenfield, North Dakota, plan to sign an agreement that would request a change of venue for his case, defense attorney Mark Friese said. He says the case would be hard to try fairly in Foster County,.
After approving the request, Judge Bradley Cruff would choose the location for the trial, to be held at the end of May 2023, and expected to last two weeks.
Previously
Wahpeton (CSi) An initial court appearance for Shannon Brandt was held Thursday morning, virtually, through the Richland County Courthouse in Wahpeton. Judge Bradley Cruff presided.
The 41 year old Brandt,was initially charged with vehicular homicide in the case but the charge was upgraded after further investigation by the state patrol. He is currently being held on $1 million bond at the Stutsman County Correctional Center.
.Brandt, was arrested after police say he fatally hit 18-year-old Cayler Ellingson with an SUV on Sept.ember 18, 2022, during the early morning hours. After investigation, he was charged with murder, a class AA felony.
Previously
Carrington (Foster Co. State's Attorney) Charges against a man who authorities say struck and killed an 18 year-old with his vehicle in McHenry have been upgraded to murder, a Class AA Felony.
An E-Mailed News Release, stated that Foster County State's Attorney Kara Brinster requested the dismissal of the previous charges of Criminal Vehicular Homicide and Duty in Accident Involving Death of Injury and filed new charges in the case.
Following interviews with individuals in the case and an autopsy of Cayler Ellingson at the University of North Dakota Forensic Pathology Center, the new charges were filed by the Foster County State's Attorney.
The maximum penalty for a AA Felony is life imprisonment without parole.
Brinster said, "This is still an ongoing investigation and if any persons have additional information regarding the defendant Shannon Brandt or death of Cayler Ellingson, please contact the Foster County Sheriff's Department."
Brandt is accused of striking and killing Ellingson in the early morning hours of Sept. 18 following a street dance in McHenry.
Previously
BISMARCK, N.D. (AP) — North Dakota's attorney general is condemning the violent death of an 18-year-old allegedly struck by a man who said he drove his SUV into the victim after a political argument. Attorney General Drew Wrigley also offered to help a county attorney prosecute the case. According to a probable cause affidavit, Shannon Brandt told a 911 dispatcher that he struck Cayler Ellingson early Sunday because the teenager was threatening him, and that the teen was part of a "Republican extremist group." Investigators say they have been unable to confirm Brandt's claims. He has been charged with criminal vehicular homicide and leaving the scene of an accident that resulted in death. Officials say a breath test Sunday showed Brandt's blood alcohol level was above the legal limit to drive.
North Dakota Highway Patrol Capt. Bryan Niewind says authorities have talked to dozens of witnesses, and the confrontation doesn't appear political at all.
North Dakota Attorney General Drew Wrigley issued the following statement about the violent death of 18-year-old Cayler Ellingson.
"The loss of a young life is always a tragedy, under any circumstances. Outrageously, in this case, it is alleged that the suspect admitted that his actions were motivated by a dispute over political beliefs. There is no place in civil society for this hateful violence. I call on all North Dakotans to join me in praying for Cayler Ellingson and his family and condemning any and all politically motivated crime."
"I also call on all Americans, including political leaders, to end this type of rhetoric. Political violence has become all too common and must come to an end.
"As with all crimes of this nature, jurisdiction originates with the independently elected State's Attorney. That protocol was followed in this instance as well. As my office has made clear to the Foster County State's Attorney's office from the earliest hours following this incident, I stand ready to assist with the resources of the North Dakota Attorney General's Office, including the use of my assistant attorneys general to help prosecute the case. Our Bureau of Criminal Investigation has been working on this investigation from the beginning and will continue to do so."
Upate: Shannon Brandt's bail of $50,000 was posted on September 20, and he was released from custody at the Stutsman County Correctional Center.
MCHENRY, N.D. (Valley News Live) – Early Sunday morning, Foster County Deputies were called to a fatal hit and run that happened in an alleyway near Johnston St. and Jones Ave in McHenry, ND.
Court documents say at 2:35 Sunday morning, 41-year-old Shannon Brandt called 911 to report that he had hit a pedestrian because he was threatening him. Brandt told State Radio that the pedestrian as part of a Republican extremist group and that he was afraid they were "coming to get him". The pedestrian has been identified in a GoFundMe page as 18-year-old Cayler Ellingson.
After visiting the scene where the incident happened, deputies went to Brandt's house in Glenfield, ND, which is about 12 minutes from the crash scene. Brandt admitted to consuming alcohol before the incident, and stated he hit Ellingson with his car because he had a political argument with him. Brandt also admitted to deputies that he initially left the crash scene, then returned to call 911, but left again before deputies could arrive.
Court documents say just before the crash, Ellingson called his mom and asked if they knew who Brandt was. She said yes, and told her son she was on her way to pick him up. A short time later, court documents say Ellingson called his mom again to say that "he" or "they" were chasing him. It was after the second call that Ellingson could not be reached again.
Ellingson was pronounced dead at a Carrington Hospital. Brandt has been charged with criminal vehicular homicide and leaving the scene of a deadly accident.
The Stutsman County website shows Grandt is charged with Criminal Vehicular Homicide and DIU. Bail is set at $50,000,
Previously
McHenry, ND (NDHP) The ND Highway Patrol reports that a 18 year old McHenry, ND man died after he was struck by a vehicle about 2:55 am on Sunday September 18.
The report says, a street dance was in progress in McHenry when at approximately 2:55 am, a Ford Explorer struck a pedestrian identified as 18 year-old Cayler Ellingson of Grace City, walking on Jones Street directly east of Hohneck street. He sustained serious injuries and was transported to the Carrington Hospital. He later died of his injuries.
41 year-old Shannon Brandt of McHenry was not injured. He's facing charges of Criminal Vehicular Homicide and leaving the scene of the crash involving death. He's currently being held at the Stutsman County Correctional Center.
The NDHP and North Dakota Bureau of Criminal investigation are conducting the investigation that led to the death of the pedestrian.
The Foster County Sheriff's Department and Carrington Police Department assisted with the incident.