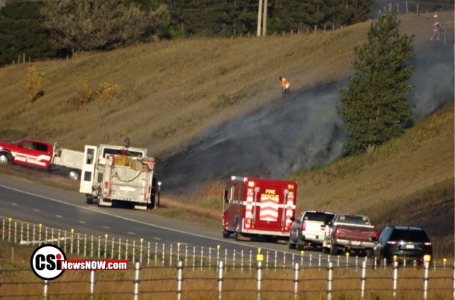 At 6:23pm Wednesday, motorists called in two patches of grass burning next to the I-94 east bound lane.
The Jamestown City Fire and Jamestown Rural Fire Departments worked together to get the burning grass under control. The fire burned up to 5 acres of the north side of the winter pasture for the buffalo, with the fire starting in the west bound ditch crossing the Interstate and burning southward in to the field.
The Jamestown Rural Fire requested Jamestown Fire Department with, JRFD having 9 units and 15 firefighters on scene, They were on scene for approximately 45 minutes. Jamestown Fire Department was on scene assisting for 48 minutes with 4 units and a total of 26 fire fighters at the station and on scene.
No cause was found. This fire is under investigation.