Ford Motor Company at their Annual Ford National Dealer Meeting recognized Casey Stoudt, Sr. of R. M. Stoudt, Inc. as a Hometown Hero for their outstanding commitment to customers, community and employees. Photo: Left Casey Stoudt, Jr., Center: Casey Stoudt, Sr. , & Right: Kelly Stoudt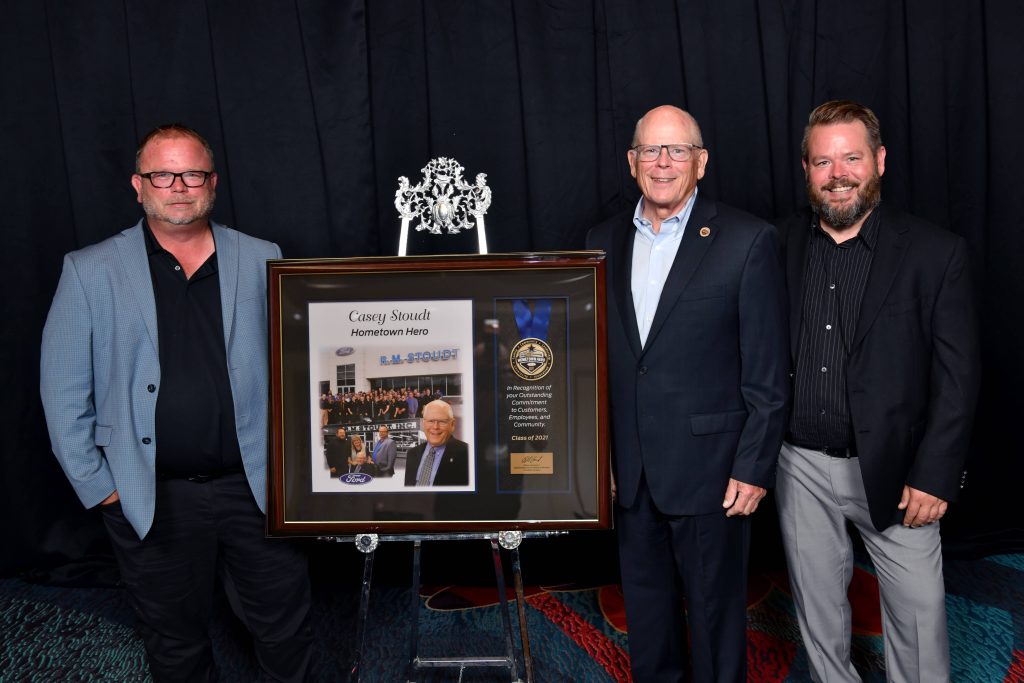 The Jamestown dealership was one of only five US Dealership's chosen by Ford to receive this recognition.
For generations, Ford's Dealers and their employees have played an important role in the communities they serve. With this Award, the Company seeks to spotlight those Dealers who have truly distinguished themselves among Ford's Dealer network.
These Dealers are truly the 'best of the best' when it comes to community involvement and we are pleased to recognize them as our "Hometown Heroes."
For over 80 years, R. M. Stoudt, Inc. has been recognized for their service, commitment, and dedication to customers. Casey Stoudt is a proud 3rd generation dealer with endless testimonials from customers expressing genuine satisfaction and support for their business because he goes above and beyond for his customers – and he treats his employees like family.
Outside of work, Casey Stoudt has been contributing to his hometown community of Jamestown, North Dakota for over 45 years. Casey is very active in charitable organizations, community foundations, chambers of commerce and schools to both raise money and awareness for important causes. Casey has successfully served on the Select Dealer Council, the Minneapolis Ford Dealer Association Fund and the FordDirect Advisory Board. Casey proudly acknowledges the selfless work of his wife Sue, and his sons Casey Jr. and Kelly who are both fourth-generation talented hands who have allowed Casey Sr. to follow his passions in the community.
Ford is proud to have Casey Stoudt as a Dealer partner strengthening the Ford brand every day.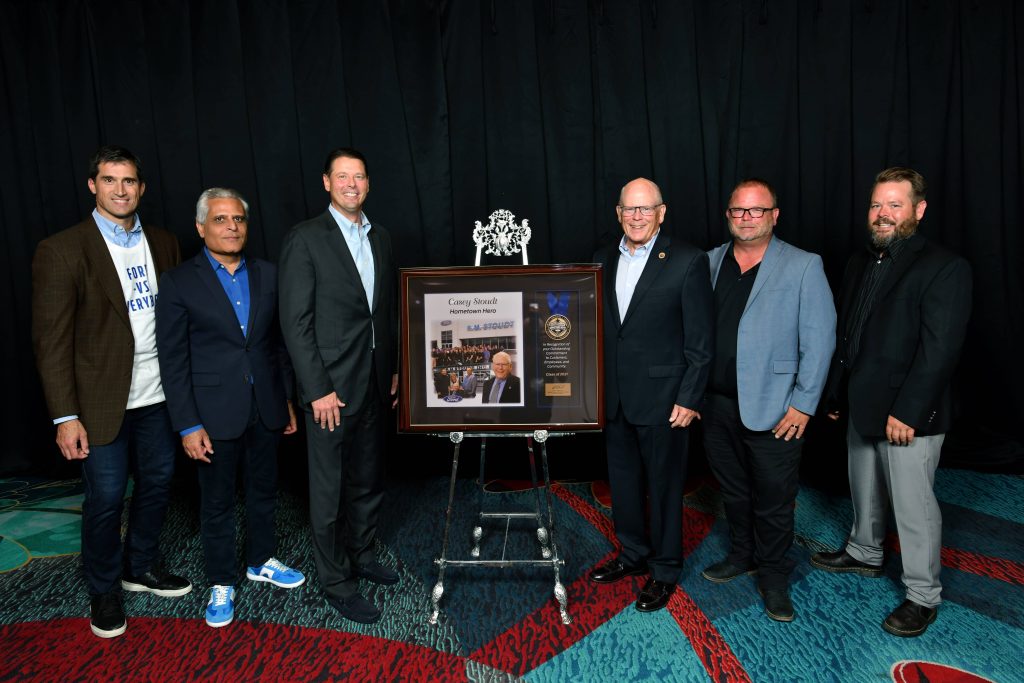 In the photograph are Left to Right: Marin Gjaja, Kumar Galhotra, Andrew Frick, Casey Stoudt Sr., Casey Stoudt Jr., and Kelly Stoudt.