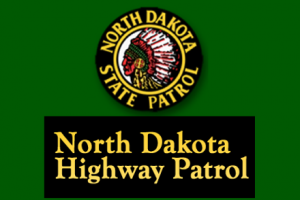 Jamestown, ND (KCSi-T.V. News)  —  The North Dakota Highway Patrol reports a Jamestown man was injured in a one car rollover, at 7:18-p.m.,  on Friday, August 23, 2013, on Stutsman County Road 40, two miles west of Spiritwood.
22 year old Eamon Reilly of Jamestown was westbound  when he driver lost control while cresting a hill.  After the driver lost control of the vehicle, it began a spin on the roadway, and  into the south ditch.  After entering the south ditch, the car came to rest in the south ditch on its drivers side.
He was ejected from the 1969 Mustang during the crash.
He was transported by the Jamestown Area Ambulance Service to  Jamestown Regional Medical Center with non-life threatening injuries.
Reilly, was arrested for Driving Under the Influence.  The crash remains under investigation.  The Highway Ptrol was assisted by the Stutsman County Sheriff's Office.
Interactive Google Satellite Map view of Spiritwood area:

View Larger Map