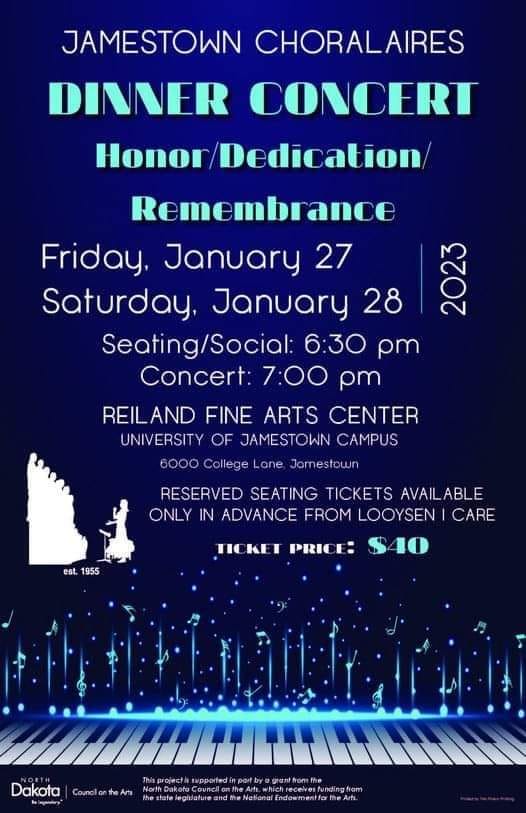 Jamestown (CSi) The Jamestown Choralaires Dinner Concert: Honor – Dedication – Remembrance, will be Friday & Saturday, January 27 & 28, at the Reiland Fine Arts Center on the University of Jamestown campus. The doors will open at 6:30 pm, and the concert begins at 7 pm.
The event will feature a meal and music performed by the Choralaires.
Tickets for the event are $40 and available only in advance from Looysen I Care in Jamestown.