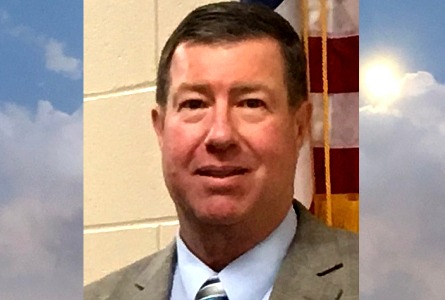 At Monday's Jamestown Public School Board Meeting, the Board unanimously approved a resolution to recognize and honor Roger Haut for his service to the Jamestown Public School District. Superintendent Dr. Robert Lech said, Roger Haut was an "outstanding" member of the Jamestown Public School Board who served the school board for more than 10 years, Haut, a school board member since July 2012, passed away January 9 after a short battle with melanoma.
He served seven years as the board president. Lech added that "His (Haut's)  importance as a leader really can't be understated. I think he brought calm, common-sense leadership that was respected and transparent and his contributions have been very valued by me but also, I think by other board members and the community as a whole.  School board member Diane Hanson read the resolution, which stated "Haut provided outstanding leadership to the school board through his commitment to strong governance, serving and leading numerous committees and modeling positive board behavior and actions at all times. 
Roger Haut took immense pride in the work of the school district, students, staff, administration, and school board and valued the importance of the action which occurred at each board meeting. School board president, Heidi Larson said it was a pleasure to serve with Haut, adding that Haut rarely missed any school board meetings and he modeled great school leadership. When Haut missed meetings. Larson said Haut would have conversations with Lech to get updates on what was happening at the school district.