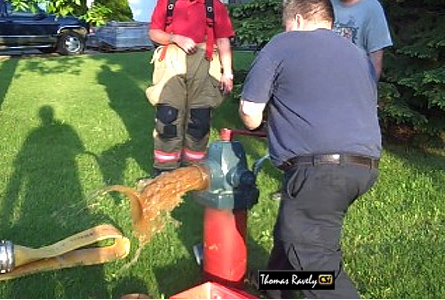 Jamestown, ND – May 30, 2023, City crews will begin flushing fire hydrants in the Northwest (NW) & Northeast (NE) areas of the city. This will continue into the Southwest (SW) & Southeast (SE) throughout the week and possibly into the following week until finished. This will take place from 8:00 a.m. to 5:00 p.m.
The possibility of lowered water pressure may occur in these areas during these times.
Motorists should use caution in these areas and use alternate routes, if possible.