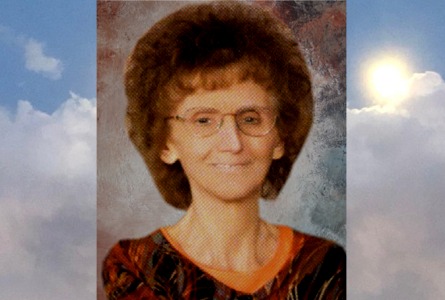 Karen K. Aman, 71, Jamestown, ND died Thursday May 18, 2023 at Vibra Hospital of Fargo.
Visitation – 4:00 – 7:00 PM Friday May 26, 2023 at the Haut Funeral Home
Funeral Service – 10:30 AM Sat May 27 St. Paul's United Methodist Church
Karen was born April 11, 1952 at Ashely, ND, the daughter of Harold and Olga Schock. She attended school in Ashely and graduated from Ashely High School in 1970. She then attended Wahpeton State School of Science and graduated 1971 with a Business Degree. She then attended Valley City State University where she graduated with a BS in Business Education and English in 1973. …..
Karen married Al Aman on August 30, 1975 at the Ashley Baptist Church. Karen and Al were blessed with two sons Dean and Tyler.
Karen started her career teaching in Lehr, ND. After marriage, they made their home in Jamestown where she worked at Gate City Bank. After her two boys were born she dedicated her time to raising them while serving the Lord and the community.
Karen was a member of St. Paul's United Methodist Church where she was active as: Superintendent of Sunday schools, Director of Christian Education, Lay Leader, United Methodist Women (UMW) Unit president, Vacation Bible School Leader, Prison Ministry Leader, Shoe Box Ministry Coordinator, Confirmation Teacher, Sunday School Teacher, Day Camp Coordinator, Sarah Circle Member, Circle of Faith Member, Nurture Outreach & Witness Member, Bible Study Leader, Pastor/Parish Committee Member, Nomination Committee Member, Finance Committee Member, UMW District Officer, Social Action Committee Coordinator, Secretary of Program Resources, Helping Hands Volunteer, Mission Committee Member, Leadership Development Committee Member, Salad Luncheon Organizer, Christian Women's Organization, Stephen Minister, Sidewalk Sunday School Coordinator, Parent Teacher Organization (PTO) President and the Arthritis Support Group Leader.
Karen is survived by her husband, Al; two sons, Dean (Dawn) Aman, Chambersburg, PA; Tyler Aman, Eden Prairie, MN; 3 grandchildren, Haliena Aman, Gabrielle Aman, Noah Aman; 3 sisters and 1 brother, Dorothy (Bruce) Dockter, Wahpeton, ND, Dawn Schock, Dwight Schock, both of Albuquerque, NM, and Della (Spencer) Thorsness, Bismarck, ND.
She was preceded in death by her parents, Olga and Harold Schock and brother, James Schock.
Visitation – 4:00 – 7:00 PM Friday May 26, 2023 at the Haut Funeral Home
Funeral Service – 10:30 AM Saturday May 27, 2023 St. Paul's United Methodist Church,
Jamestown
Burial – Highland Home Cemetery, Jamestown, ND