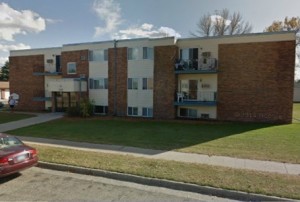 Jamestown (CSi) The Jamestown City Fire Department was called to two fires, within a few minutes of each other Wednesday afternoon.
Deputy Chief Jerry Kainz says fire fighters were called out at 4:33 p.m. to an apartment building at 734 11th Street, Northeast to a report of smoke in a hallway.
City firefighters found a large burn spot on the carpet in the lower-level hallway. The fire was out by the time the firefighters arrived on the scene.
Seven units and 33 firefighters responded to the call.
The cause of the fire is under investigation.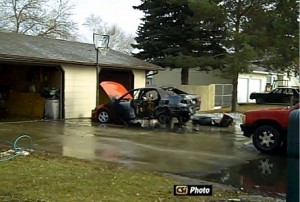 While city firefighters were on the scene there, a call came in at 4:46 p.m., to 1605 4th Avenue, Southwest to a car fire. The car was near a structure.
The fire was extinguished by a pumper truck from the south side station, with a deck gun.
The car was destroyed.
Seven units and 33 firefighters responded to that call.
Kainz said the exact cause of the car fire has not been determined, as the car was being worked on prior to the fire.