How to send your OPINION letter to CSiNewsNOW.com,  JamestownUSA.com or ValleyCityUSA.com: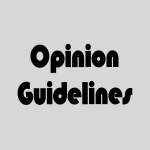 We welcome readers' letters – opinions. Timely, well-written, provocative opinions on topics of interest in Jamestown/Valley City and North Dakota are given first preference. All letters are subject to editing for breivity and not all will be published. Generally, we limit letters to 200-300 words…shorter is better. Positive comments or praise is always good.
Required:
Your Full Name
email address
street address
City
Daytime or cell phone
If selected to be posted, we will contact you to confirm authenticity.
The things we don't publish:
anonymous letters
letters sent to you by a third party
personal attacks
hate speech
politcal party talking points
if unable to confirm authorship
Each writer is limited to one published letter every month.
We reserve the right to reject posting of submitted items.
Timely or thoughtful "letters" may be read in part during Opinion segment of
The Wayne Byers Show.
Your name and city will be identified, no other information will be posted.
Please don't abuse the forum.
Writer is solely responsible for comments or opinions expressed.
Write to:
JamestownUSA.com
Opinion Editor
PO Box 1995
Jamestown, ND 58402
Email: Opinions@KCSiTV.com
Subject: Opinion Letter
In Person: 308 2nd St SW Jamestown
—————-
Do you have an opinion? Click here for Opinion Guidelines
Writer is solely responsible for content expressed in opinion displayed above.
© 2014 JamestownUSA.com – ValleyCityUSA.com