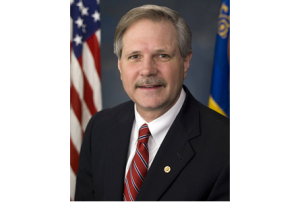 WASHINGTON – Senator John Hoeven Tuesday issued the following statement after President Obama's veto of his Keystone XL approval legislation. The bipartisan measure passed the Senate by 62 to 35 and the House by 270 to 152:
"The president's veto of our Keystone XL pipeline approval legislation is not surprising, but it is unfortunate as his veto stands in contradiction to the will of the American people. This bill has passed both chambers of Congress and the American public has expressed its support for the project in poll after poll. Every state along the pipeline's route has approved the project, and a series of environmental reviews completed over the course of six years have all concluded that the project will have no significant environmental impact. Yet, the president vetoed the bill because it 'cut short' his review process, which has already gone more than six years.
"The president's veto is bad news for Americans and good news for OPEC. We are in a competition with OPEC for global market share and energy leadership. Whenever the president makes it harder to produce and transport energy here at home and work with our close ally Canada, he makes it easier for OPEC to keep us dependent on their oil.
"The Keystone XL pipeline is about energy, jobs, economic growth and national security through energy security. That is why we will continue working to approve this important infrastructure project. I will continue to work with my colleagues in Congress to try and gain the support necessary to override the veto. Another option is to attach this legislation to other energy, infrastructure or appropriations legislation that the President won't want to veto. The will of the American people and Congress is clear."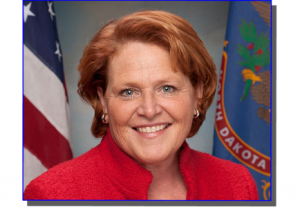 WASHINGTON, D.C. – U.S. Senator Heidi Heitkamp today issued the following statement following President Obama's veto of the Senate and House-passed bill to approve construction of the Keystone XL pipeline.
"Watching bipartisan legislation come to a halt in one swift veto can be frustrating, but watching a bill that inched toward this consensus over six years to bring our country closer to an energy independent future is downright disappointing," said Heitkamp. "Building out our national energy infrastructure is absolutely integral to a comprehensive North American energy policy – and we cannot continue to unnecessarily delay the construction or maintenance of critical pieces of that infrastructure, like the Keystone XL pipeline. The Administration, and some of my colleagues, profess a commitment to an all-of-the-above energy strategy – but talk is not enough. Since before I was elected to Congress, I've been wholly committed to working toward that goal, and successfully recruited ten Democratic Senators to join me in support of this project last year. While I'm disappointed the President vetoed the bill today, those of us who support the project must remain vigilant make North American energy production more interconnected. We must continue to look for other avenues and also work for more votes and compromises on legislation that would ultimately approve this project, and I'll keep working to find a path forward that will finally get shovels in the ground on this project. The President's decision not to support our friend and ally Canada is short-sighted given that this oil would displace heavy crude in unstable and unfriendly countries, but I remain confident that the facts and common-sense will win out and this project will eventually move forward."  
Long before her time in the Senate, Heitkamp has strongly supported projects to diversify North America's energy infrastructure, including through the construction of the Keystone XL pipeline. Over the past two years, Heitkamp has provided critical leverage to moving the project forward legislatively building essential Democratic support for a bipartisan bill to approve the Keystone pipeline. In addition to calling for bipartisan support for the bill last November, Heitkamp recruited 10 other Democratic Senators last April – key support that was vital for the bill's passage in the Senate – to join her efforts to put pressure on the President to make a decision on the pipeline.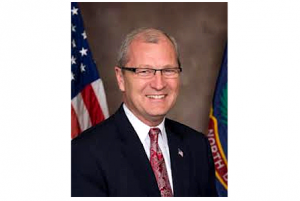 WASHINGTON, D.C. – Tuesday Congressman Kevin Cramer issued a statement after President Obama vetoed legislation to approve the Keystone XL pipeline which passed with bipartisan majorities in both the U.S. House and Senate:
"I am disappointed the President did not take this opportunity to stand with the overwhelming majority of the American people and their elected representatives in the House and Senate in approving this vital piece of energy infrastructure. However, this is not the end of the road. I will continue working with my colleagues, both Democratic and Republican, in the House and Senate to build an even stronger coalition of support for this project and the benefits it would provide."
Comments provided by each office.