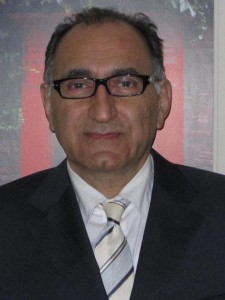 Jamestown  (CSi)  University of Jamestown President Robert Badal has announced that Dr. Bruce Chehroudi will join the University of Jamestown faculty as Professor of Mechanical Engineering and Chair of the Department of Engineering and Mathematics.
Earlier this spring, the University of Jamestown announced an expansion to offer a mechanical engineering program in the fall of 2016. From a state and national perspective the timing is right to pursue development of the program due to high demand and interest from students.
Dr. Chehroudi has extensive experience in higher education, most recently serving as the Director of Research, Development, & Education for Advanced Technology Consultants.
His previous positions include Associate Professor and Director of the Mechanical Engineering Department at Kettering University, and Assistant Professor of Mechanical Engineering at the University of Illinois.
Dr. Chehroudi completed his Ph.D. in Mechanical and Aerospace Engineering from Southern Methodist University, where he earned an M.S. in Mechanical Engineering as well. He also holds an M.S. in Economics from the Swiss Finance Institute and an undergraduate degree in Mechanical Engineering from Sharif University of Science and Technology.
"Dr. Cheroudi is a distinguished academic leader who will build an outstanding program that integrates engineering studies with our Liberal Arts tradition, " Badal says.
In accepting this position, Dr. Chehroudi says, "I knew that this was the place in which all my experiences, expertise, and creativity would resonate with others to build the next generation of engineering education that addresses the current and future needs at the regional, national, and international levels. There are so many tangible evidences reflecting the strategic direction of the top visionary leaders at the University of Jamestown.   I am very excited and honored to join the University and be part of the team materializing the engineering vision and building upon a solid foundation."
The University will be offering a Bachelor of Science degree in Mechanical Engineering and a supporting program, such as Design Engineering Technology. The university plans to seek specialized programmatic accreditation. Currently, there is space in the university's Sorkness Center for offices, labs, and classrooms with plans for renovation and new construction being considered.
Chehroudi will begin employment at University of Jamestown on September 14, 2015.
The University of Jamestown was established in 1883 and is ranked as a top tier regional school in US News and World Report and a top Midwestern school in The Princeton Review. The school features development of the whole person through its distinctive Journey to Success experience.