If you subscribe to CSi Internet services – Standard 25, Turbo 50, or Extreme 100,  you can stream video content to your PC from ESPN3 using a browser such as Google Chrome or Internet Explorer.   ESPN3 gives you access to various LIVE sports as well as 7 days of REPLAY.   Click on the ESPN3 icon below:

.
If you have CSi Internet and you want to use a mobile device, such as phone or application based tablet,  you need to have a WatchTVeverywhere account so ESPN will allow you to view ESPN3 using the WatchESPN app.
Go to WatchTVeverywhere information page to learn how to set up your WTVE account.
I have CSi 100 Channel MAX TV & Internet Service:   … best to set up your WTVE log-in now,  so when you go to WatchESPN via computer or mobile device,  you can watch ESPN, ESPN2, and ESPN3  content.   You can then watch content from all of the other WTVE channels we have listed.   The list continues to grow.
I have CSi Internet only:  … you can watch ESPN3 on your PC.  You will need a WTVE log-in to use your mobile device or tablet.   You will view ESPN3, but NOT ESPN, ESPN2, and none of the other WTVE video content.
You need a video subscription to view the other channels listed below on your computer.
Don't wait to last minute,  customer service is open 8am to 5pm Monday – Friday to help you with questions, such as what is my account #.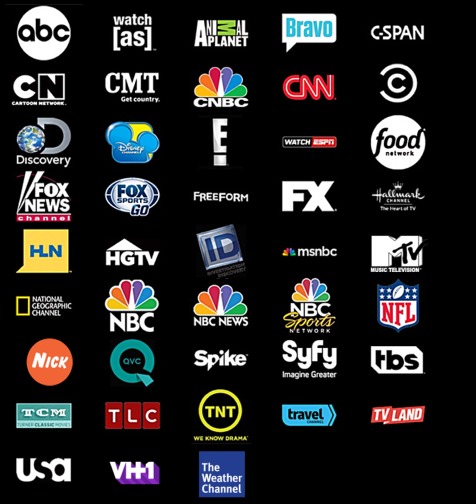 To avoid confusion:   If you have a video subscription that includes channels listed above,  you can use your computer or mobile device to "log-in" to view their video content online . . .  it varies by network as to what they make available.
If you don't have a video subscription,  most of the networks dramatically reduce the amount of content they make available online.