Durango, CO  Cris Somerville, Cooperstown resident and Co-owner of Dakota Turbines, understands the importance of American manufacturing, jobs, and locally produced energy. He also fully appreciates the importance of Federal funding programs for small busine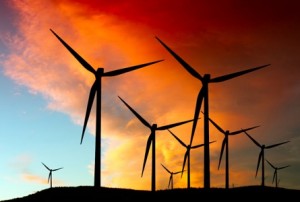 sses, like the U.S. Department of Agriculture (USDA) Rural Development Programs.
If not for a USDA zero-interest loan secured by Dakota Turbines' mother company, Posi Lock Puller, almost 20 years ago, Somerville's company would not be producing American-made wind turbines today. The loan funded the growth of Posi Lock's precision-machining department which in-turn gave rise to the manufacturing and engineering capabilities that produce Dakota Turbines' DT-30 30 kW wind turbine.
Today, Somerville will testify before the U.S. Senate Committee on Agriculture, Nutrition and Forestry and Subcommittee on Rural Development and Energy to tell the story of his small business and highlight the economic impact of USDA Rural Development Programs across America.
According to Somerville, "Most of Dakota Turbines' customers have been awarded USDA Rural Energy for America Program (REAP) grants to incent their projects."  Smart federal policies like REAP and Investment Tax Credit (ITC) allow farmers and rural small businesses to invest in their future and a long-term clean energy strategy."
Dakota Turbines is a member of the Distributed Wind Energy Association (DWEA), the industry's national trade association comprised of over 100 members dedicated to promoting and advancing the American distributed wind industry. 'Distributed wind' refers to a single wind turbine or group of turbines that serve an on-site electrical load and offset the power purchased from the utility resulting in reduced electric bills.
Dakota Turbines and DWEA are also urging Congress to extend the business and residential ITC for distributed wind because they were not included in last year's ITC extension for solar and the 30% ITC for wind turbines is set to expire at the end of this year. "The ITC's expiration is putting valuable, growing American small and rural companies and American jobs at risk," Somerville said.
Jennifer Jenkins, DWEA Executive Director, is pleased to have a DWEA member and prime example of a quality U.S. distributed wind turbine manufacturer represent the industry in D.C.
"Dakota Turbines exemplifies the innovative spirit of American clean energy manufacturing," Jenkins said. "Their turbines allow farmers, ranchers, homeowners, and small business owners to produce their own electricity and lower their operating costs. Distributed wind has a valuable role to play in America's energy future, but the industry needs continued support at the Federal level."
Somerville hopes that taking his story to D.C. will help raise support for the critical programs and policies that support small business across the country and the investment in American clean energy technologies.
"The U.S. distributed wind industry is all about supporting small businesses and American jobs," Somerville said. "Its customers are rural and ag-related. Coupled with strong policies such as the REAP program and the small wind ITC, it is a shining example of positive economic development in rural America. I can't think of a more responsible use of taxpayer dollars and I strongly urge continued Federal support."
About Dakota Turbines
Dakota Turbines belongs to a trio of small, woman-owned companies in rural North Dakota owned and operated by the Somerville family in Cooperstown, ND. Wanting to be involved in the country's renewable energy revolution, the owners started the Dakota Turbines project in 2006. Dakota Turbines produces the DT-30, a 30 kW, utility-interactive, single-phase small wind system that is designed and manufactured in Cooperstown. Dakota Turbines manufactures their own blades, alternators and power electronics with their small but dedicated staff of 12 employees. The company has received two patents and has two additional patents pending. Most of Dakota Turbines' customers are farmers and ranchers in the upper mid-west. Dakota Turbines has identified a particular market niche in hog confinement operations, since the average hog barn electricity usage is on-par with the DT-30 turbine's average energy production. They currently have a fleet of 40 machines and have plans for dramatic growth within the next few years.
About the Distributed Wind Energy Association
The Distributed Wind Energy Association is a collaborative group comprised of manufacturers, distributors, project developers, dealers, installers, and advocates, whose primary mission is to promote and foster all aspects of the American distributed wind energy industry. Distributed wind, commonly referred to as small and community wind, is the use of typically smaller wind turbines at homes, farms, businesses, and public facilities to off-set all or a portion of on-site energy consumption. DWEA seeks to attract members and associates from all sectors with relevant interests pertaining to the distributed wind industry. For more information on DWEA, please go to www.distributedwind.org. Follow us on Twitter @DWEA, find us, like us and connect with us on Facebook and LinkedIn by searching Distributed Wind Energy Association.
From Sen. John Hoeven's Office…
WASHINGTON – During a hearing of the U.S. Senate Agriculture Rural Development Subcommittee today, Senator John Hoeven cited the work of Dakota Turbines, a small-wind turbine company based in Cooperstown, as a good example of the rural entrepreneurship needed to grow the economy and create good jobs.
Cris Somerville, President of Dakota Turbines, testified at the hearing about the work of the family-owned and operated company, which manufactures blades, alternator and power electronics for single-phase small wind systems. The company, which is ten years old, has a small fleet of 40 wind turbines across the Upper Midwest.
Hoeven says, "Dakota Turbines has a great story and is good example of the entrepreneurship we need in North Dakota and across the nation."In prepared testimony, Somerville cited the importance of the U.S. Department of Agriculture's (USDA) Rural Energy for America Program (REAP), which helps rural small businesses and producers make energy efficiency improvements or install renewable energy systems.
As a member of the farm bill conference committee, Senator Hoeven worked to support the REAP provisions to help rural communities. The farm bill reauthorized the program, which was started in 2008.