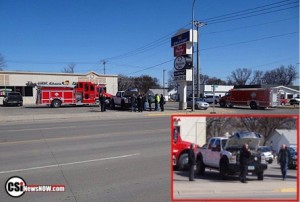 Jamestown (CSi) The Jamestown City Fire Department was called about 3:50-p.m., Monday, to a vehicle fire located outside the UPS Store on First Avenue South.
City Fire Chief Jim Reuther says the fire was out when the units arrived.
No major damage to the pickup truck, with the likely cause electrical.
The four city fire units and 31 fire fighters were on the scen about 10 minutes.